Posted in: Comics, Manga, Yen Press | Tagged: Brunhild the Dragonslayer, Bungo Stray Dogs, Bungo Stray Dogs Official Anthology, Days with My Stepsister, Friday at the Atelier, Goblin Slayer: A Day in the Life, Guillotine Bride, light novels, manga, No Game No Life Chapter 2: Eastern Union, She Likes Gays but Not Me, Sword Art Online Re:Aincrad, The God of Nishi-Yuigahama Station, The Kept Man of the Princess Knight, Yen Press
---
Yen Press announced 11 new manga and light novels at Anime NYC, including more Sword Art Online, Bungo Stray Dogs and No Game No Life
---
---
Article Summary
Yen Press unveils 11 new manga and light novels at Anime NYC for May 2024.

Lineup includes more Sword Art Online, Bungo Stray Dogs, and No Game No Life.

Titles range from supernatural action to romantic comedy and high fantasy.

New works feature a mix of original stories, character designs, and guest artists.
---
Yen Press announced eleven new titles at its Industry Panel at Anime NYC. Releasing in May 2024, this lineup includes eight manga (Bungo Stray Dogs Official Anthology; Days with My Stepsister; Goblin Slayer: A Day in the Life; Sword Art Online Re:Aincrad; The Kept Man of the Princess Knight; No Game No Life Chapter 2: Eastern Union; She Likes Gays, but Not Me; Friday at the Atelier), and three novels (Brunhild the Dragonslayer; The God of Nishi-Yuigahama Station; Guillotine Bride). These are on top of what was previously announced.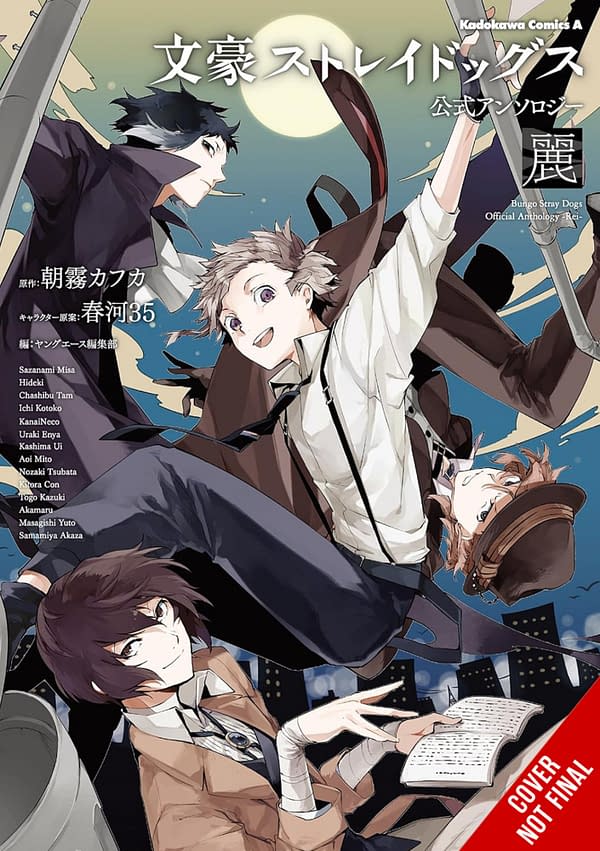 Bungo Stray Dogs Official Anthology
Original Story by Kafka Asagiri
Character Design by Sango Harukawa
Art by Various Artists
Presenting the first anthology of the popular supernatural action series Bungo Stray Dogs! Featuring a luxurious list of guest authors, these new Bungo stories include everything from gags to heartwarming moments in a charming collection that will leave you begging for more!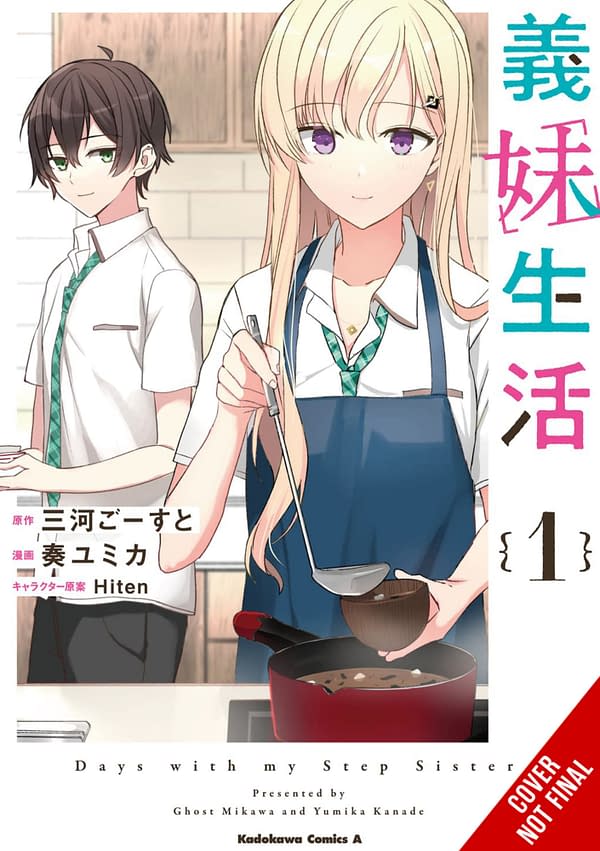 Days with My Stepsister
Story by Ghost Mikawa
Art by Yumika Kanade
Character Design by Hiten
After his father's remarriage, high school student Yuuta suddenly finds himself stepsiblings with his classmate Saki. However, unlike the plain and simple Yuuta, his new younger sister has an over-the-top sense of style and is known as the hottest girl in the grade! Due to past trauma, Yuuta isn't great at talking to women and at first is perplexed by this new family member who seems to be his complete opposite…but as the two settle into a shared lifestyle, could their relationship blossom into something more?!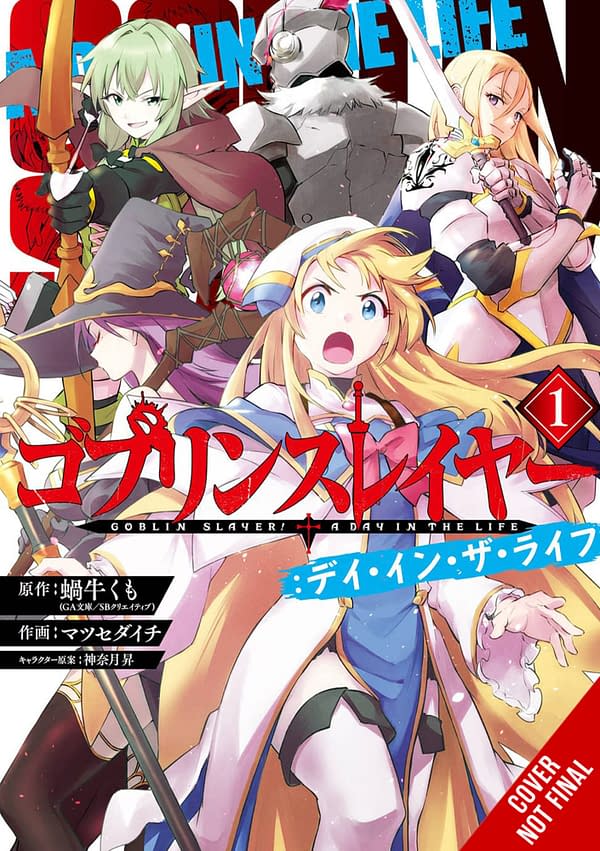 Goblin Slayer: A Day in the Life
Original Story by Kumo Kagyu
Art by Daichi Matsuse
Character Design by Noboru Kannatuki
The party of Club Fighter, Supreme God's Cleric, and Harefolk Hunter takes on a new challenge only to discover there are some enemies they can't hope to defeat… Priestess joins Female Knight, Witch, and High Elf Archer on an adventure—but somehow, they end up defending a besieged fortress… And then there's Goblin Slayer, who's once again teamed up with Spearman and Heavy Warrior! This special manga adaptation of volume 12 of the popular light novel series follows a day in the life of adventurers in the Four-Cornered World!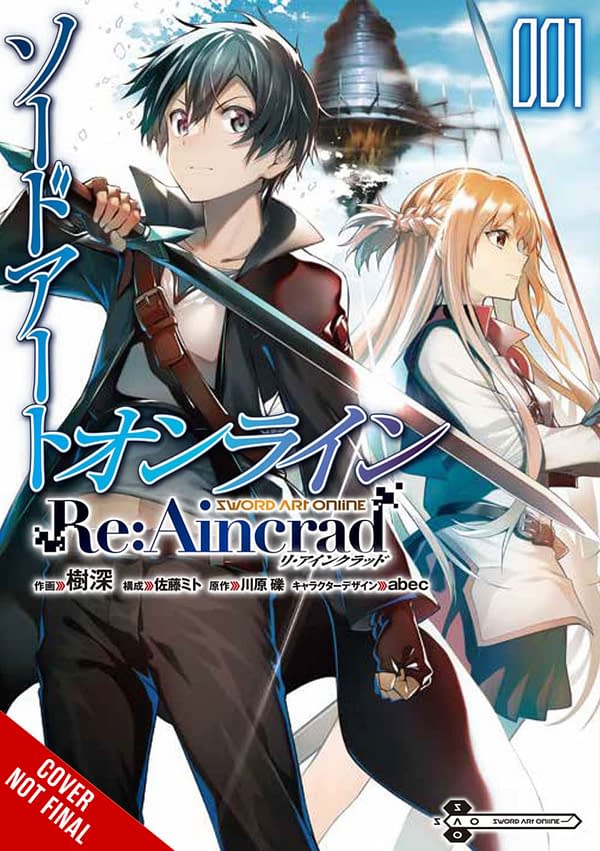 Sword Art Online Re:Aincrad
Original Story by Reki Kawahara
Art by KIMI
Composition by Mito Satou
Character Design by abec
Die in the game, and you die in real life. The only way out is clearing the massive floating castle Aincrad. The pinnacle of heroic sagas kicks off here!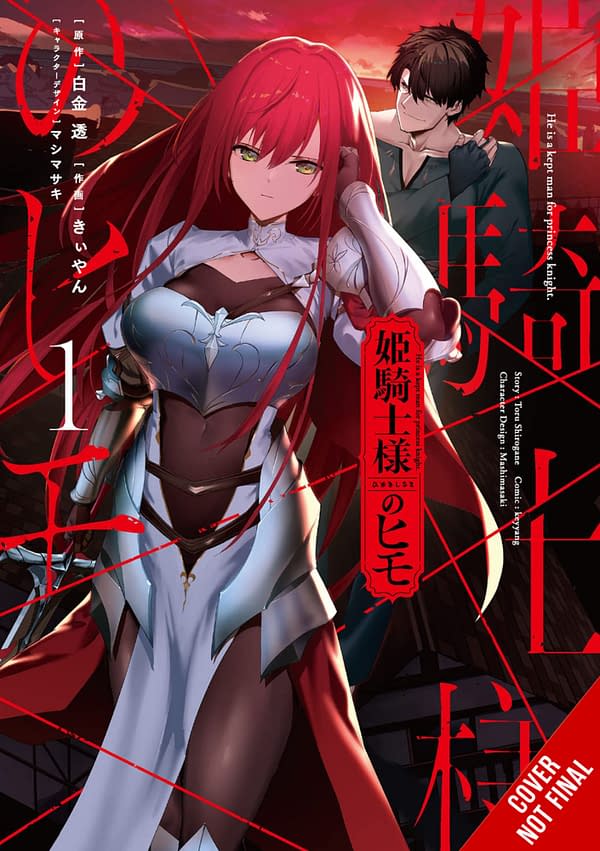 The Kept Man of the Princess Knight
Story by Toru Shirogane
Character Design by Mashimasaki
Art by keyyang
The dungeon calls, and is answered by adventurers, profiteers, and anyone looking to make a quick buck. And in this town inhabited by the dregs of society live a man and the woman who owns him. Arwin, the Crimson Princess Knight with lofty dreams of restoring her homeland—and Matthew, the town drunk. As Arwin challenges the dungeon, Matthew spends his days in taverns and brothels living off the money he gets from her. But the town laughingstock has a side that no one knows about. In service of Arwin, Matthew would do anything—no matter how dirty he might get.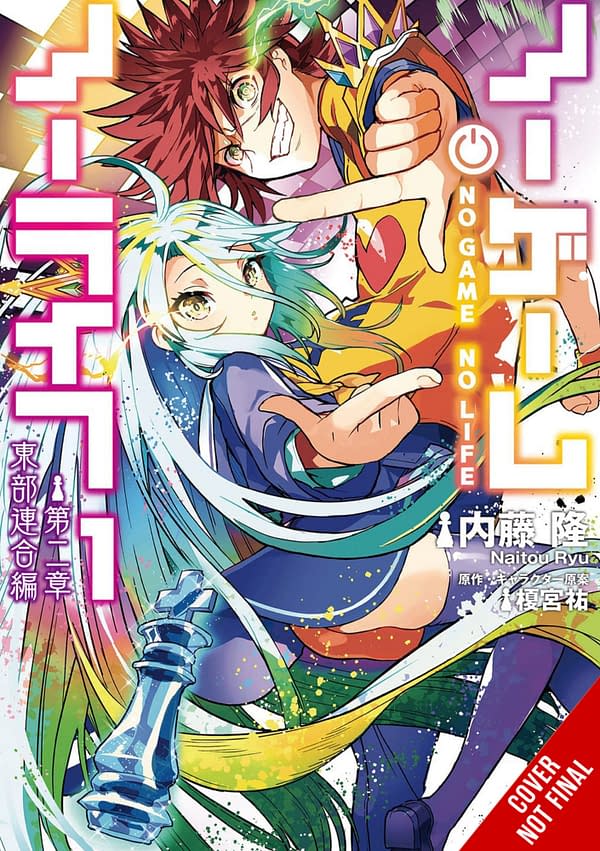 No Game No Life Chapter 2: Eastern Union
Story by Yuu Kamiya
Art by Ryu Naitou
The manga adaptation of the hit light novel series enters its second chapter!
Summoned by a boy who calls himself God in a world where games decide everything, the prodigy gamer siblings Sora and Shiro quickly rise to the top of human society. Having secured a future for the Kingdom of Elkia and humankind in this world, the siblings set their sights on a new prize—the Eastern Union. It's finally time to challenge the other races!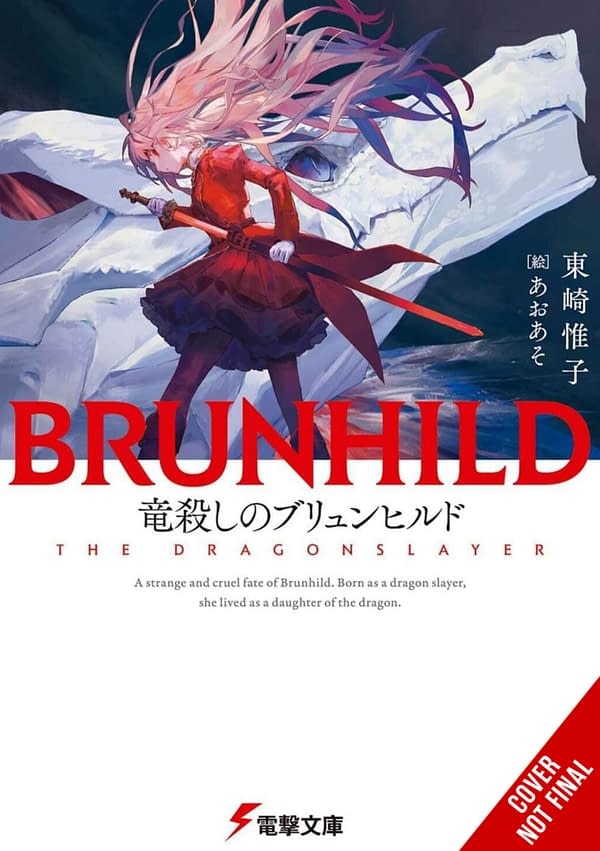 Brunhild the Dragonslayer
Story by Yuiko Agarizaki
Illustration by Aoaso
Eden… A place of perfection… A place where man and beast live side by side in harmony… Eden's protector, the silver dragon, regularly visits retribution upon those who would bring harm to paradise. But when the dragon discovers a human girl on the shores of Eden, he decides to raise her as his own. He teaches her that if she is to be welcomed into God's Kingdom after death, she must not harbor hatred in her heart. But when the dragon's life is mercilessly snuffed out by human machinations, the girl must choose whether to heed the dragon's dying wish and stay the course of righteousness…or walk a path of vengeance.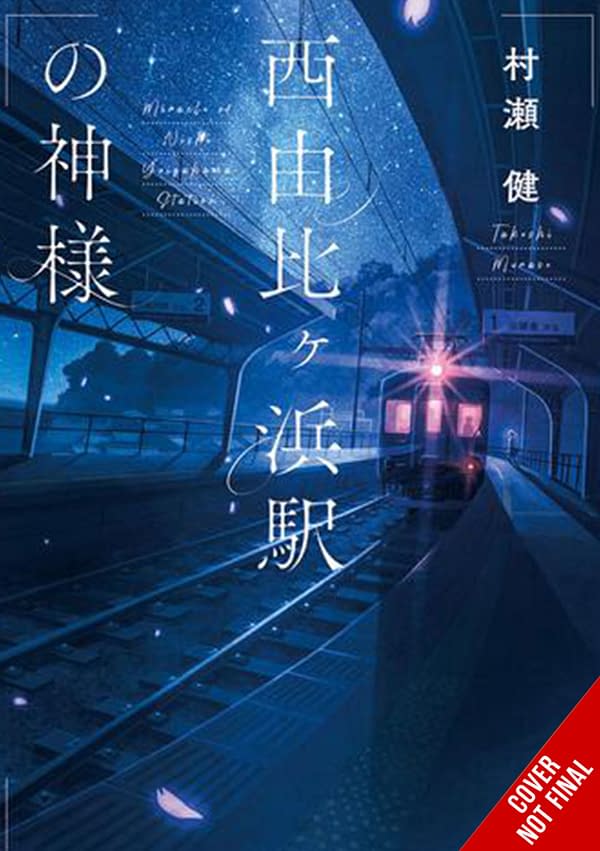 The God of Nishi-Yuigahama Station
By Takeshi Murase
On the first day of spring, a train derails, causing numerous deaths. Two months later, rumors spread of a ghost at Nishi-Yuigahama Station with the power to send others back in time to the day of the terrible accident. The story attracts a woman who lost her fiancé, a man who lost his father, and a boy who lost his unrequited love. A chance to go back, to see those dear to them, seems almost too good to be true. What will they do now that they have it?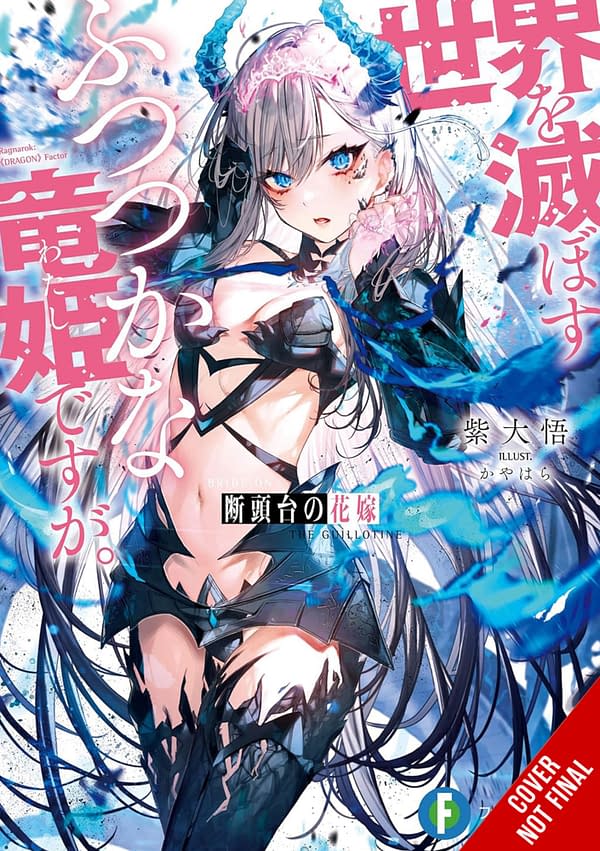 Guillotine Bride
Story by Daigo Murasaki
Illustration by Kureta
Rinne has been sentenced to death. That's where the dragon princess's story should have ended. Instead, she's blown out of the sky en route to her execution and winds up in front of Ryuunosuke. The young boy has no time to be shocked by this wild development because the dragon girl needs him to lend her a hand—in marriage! For the sake of the world, Ryuunosuke has to marry Rinne and smother her with love, because if he fails to keep her in check, the entire human race will probably go extinct…!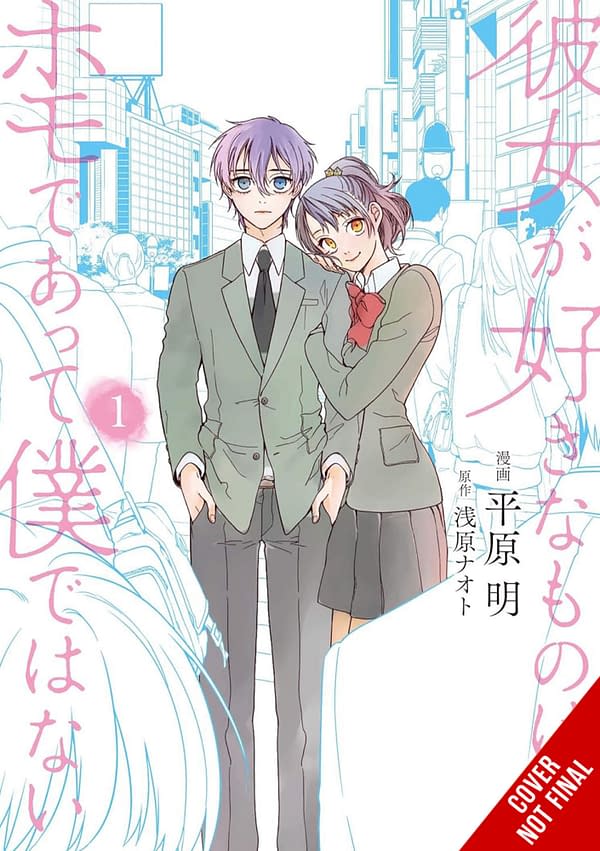 She Likes Gays, but Not Me
Story by Akira Hirahara
Art by Naoto Asahara
Based on the critically acclaimed novel. High schooler Atsushi Andou has always hidden the fact that he's gay. But one day, he sees his classmate Sae Miura with a BL book—a small moment with major consequences. Atsushi longs for a "normal" happiness with a loving wife and a biological child, but what can he do when he's not turned on by women?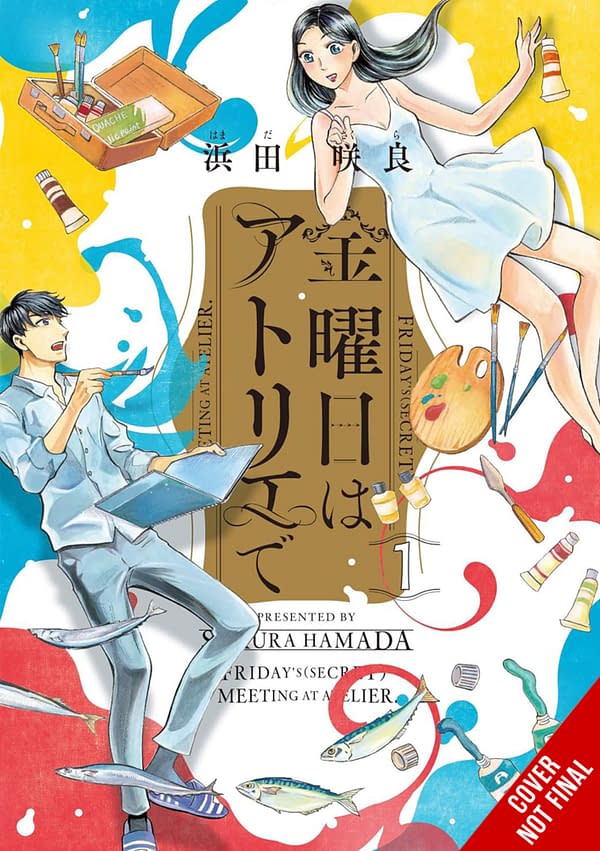 Friday at the Atelier
By Sakura Hamada
Tamaki, a woman who's grown tired with her life, is one day asked by the famous painter Shunsui Ishihara to become his model. And not just any model—a nude model. But when she accepts without hesitation, Ishihara is taken by her peculiar response and somehow falls for her…?! The misaligned love story between an oblivious girl and a handsome but extremely self-conscious artist begins here!
---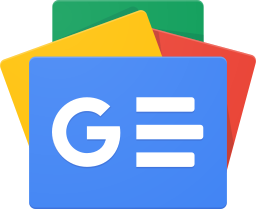 Stay up-to-date and support the site by following Bleeding Cool on Google News today!
Denial of responsibility! TechCodex is an automatic aggregator of the all world's media. In each content, the hyperlink to the primary source is specified. All trademarks belong to their rightful owners, and all materials to their authors. For any complaint, please reach us at – 

[email protected]

. We will take necessary action within 24 hours.
Maria Malik is your guide to the immersive world of Virtual Reality (VR). With a passion for VR technology, she explores the latest VR headsets, applications, and experiences, providing readers with in-depth reviews, industry insights, and a glimpse into the future of virtual experiences.