In 2022, BBC television began what it called its "most ambitious environmental series ever", Changing Planet, in which it set out to report annually from some of the globe's most vulnerable habitats.
Over seven years, it would follow six global warming and conservation case studies – and with luck, plenty of success stories from the field.
On Sunday, Changing Planet II kicks off, returning to the Arctic, California and the Maldives to look at efforts to reverse destruction of the natural world (Kenya, Brazil and Cambodia follow next week).
And there's confidence within the corporation that it can be achieved.
Stand Up Story: hardship spawns comedy in bittersweet Hong Kong drama
"I'm an optimist," says series executive producer Rosemary Edwards during a video call from Bristol, England, home of the BBC's Natural History Unit.
"We hope that in seven years, some projects will have had great success, or led to scientific breakthroughs or more people getting involved.
"When they started [ITV documentary series] Seven Up! the producers didn't know it was going to run for 63 years. We've said seven; I'd be more than happy if we're still going in 20, with lots of amazing stories and the Mekong River flowing freely. That would be my goal."
Edwards is referring to one of the flexible locations around which Changing Planet revolves. In 2022, presenter Ella Al-Shamahi reported from Cambodia on the plight of the pangolin, the planet's most trafficked animal, almost rendered a memory thanks to ignorance surrounding its use in traditional Chinese medicine.
Also featured were community initiatives to protect the biodiversity of Tonlé Sap, Southeast Asia's largest freshwater lake, endangered by Laotian dams on the Mekong.
This year, Al-Shamahi's beat is the Cardamom Mountains, southwest of Tonlé Sap, home to the Siamese crocodile, an animal that was once a pair of shoes or handbag away from extinction.
The Mekong, because of its six-country itinerary, "is probably the series' best example of where collective action is the only way forward", says Al-Shamahi.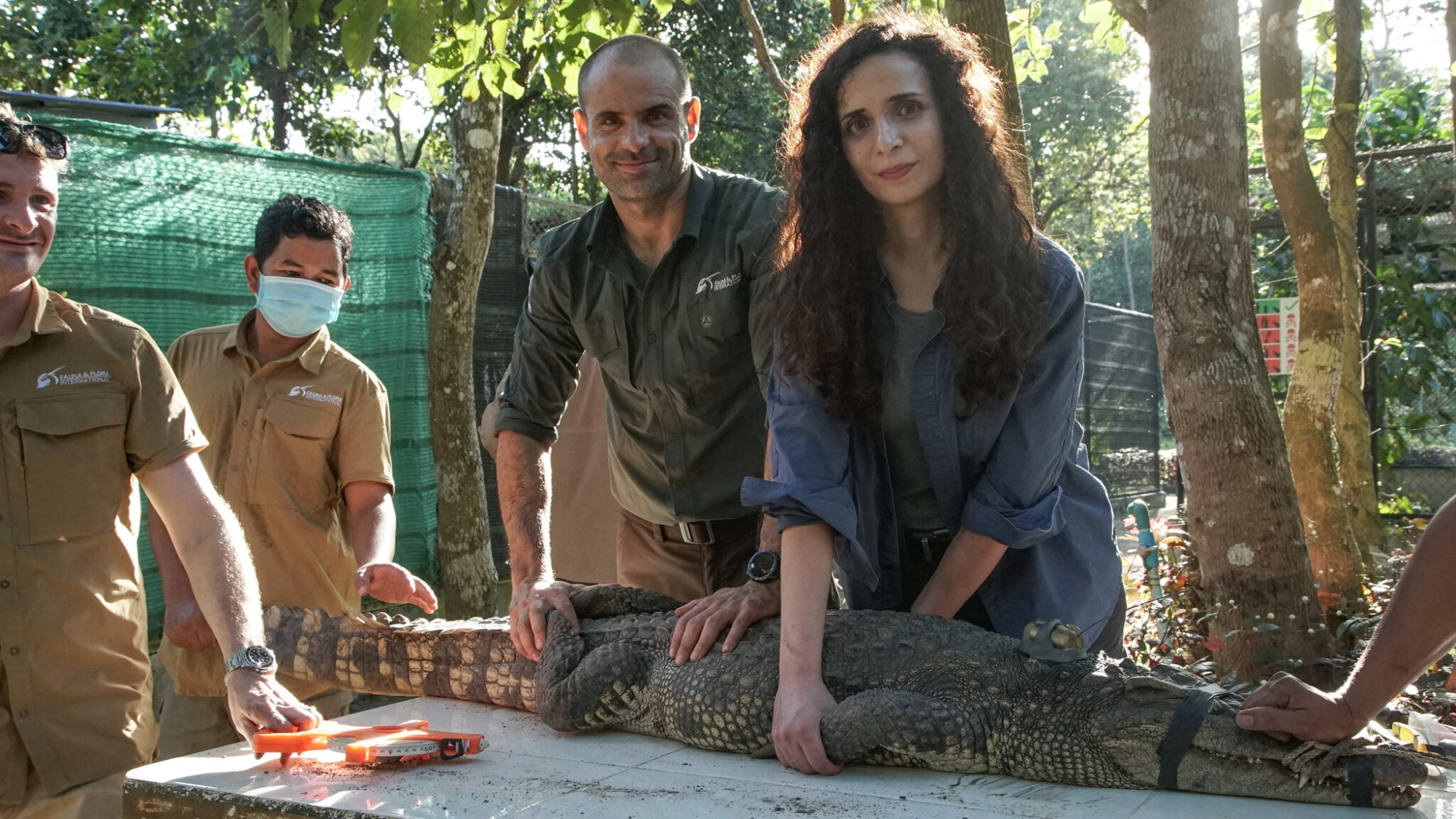 "And it's not just a Mekong story. Whether it's the Nile or the Tigris, there are these diplomatic issues, where if one country messes up, it has real ramifications for others.
"The challenge Rosemary has is finding narratives that make people realise – as opposed to being beaten into feeling miserable – that solutions are out there and we should be inspired to act."
Not, however, that working in a remote environment implies a chance to smell the roses.
"Siamese crocodiles [at about two metres] are smaller than others and comparatively docile, but 'docile', for a crocodile? They're fierce and all muscle," says Al-Shamahi.
"There were times when everybody would be holding one down: four or five guys round a table and it still wasn't enough. They're wild animals and obviously have no idea that 'these are the good guys', because they're packaged into these burrito-like things and sent on gruelling journeys, pre-release.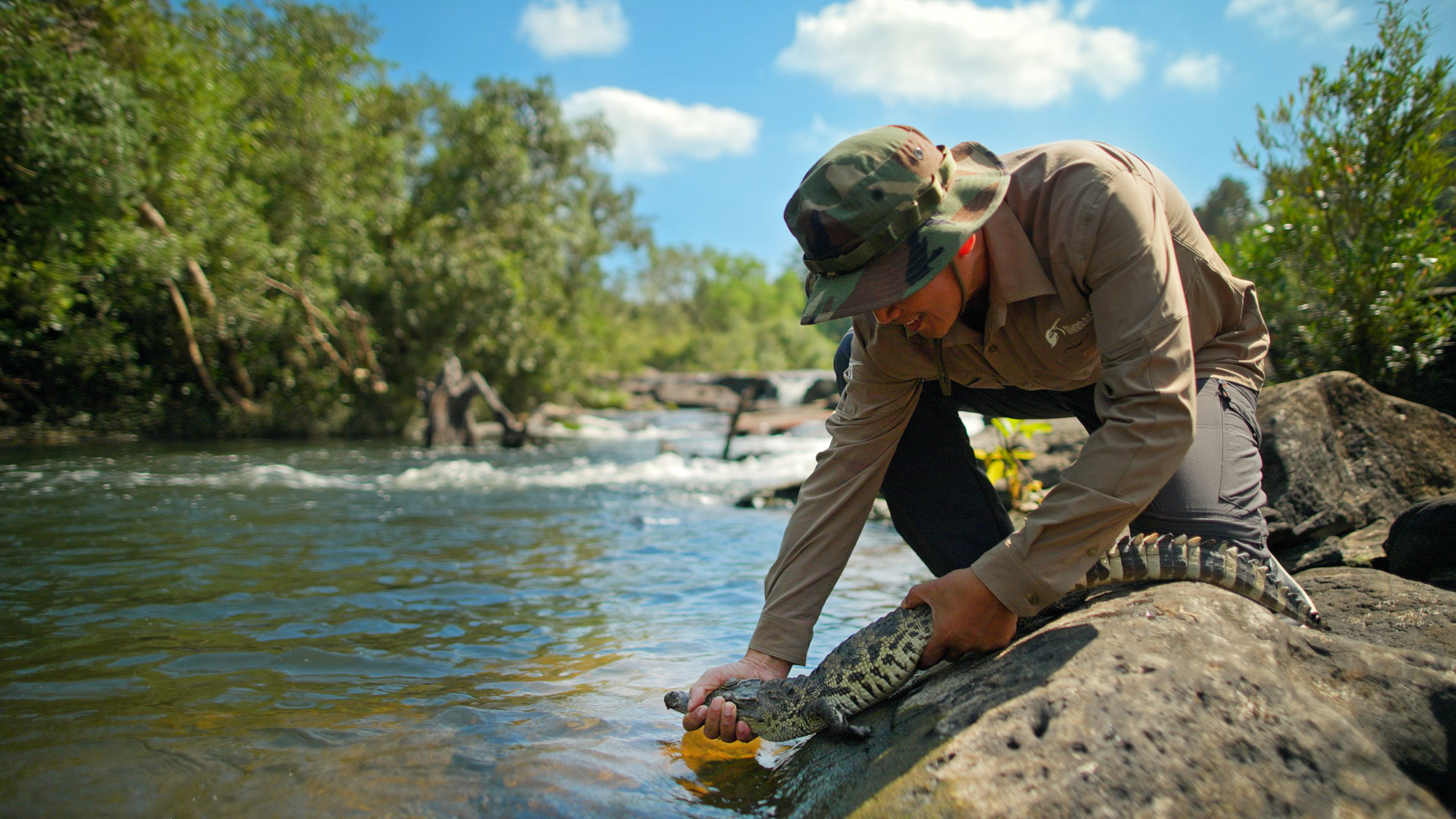 "So they're absolutely pent up, and the lads dealing with them are really brave. Everyone has cuts. I did end up bleeding a bit – but it was a bite so small I couldn't go round saying I'd been bitten by a crocodile!
"But you really have to keep your wits about you.
"Transporting them to the rainforest, we had an overnight stop," she says, bursting with laughter. "They were in their 'burritos' in the back of the truck, but by the middle of the night one was half out. If anyone had tried to rob that vehicle!"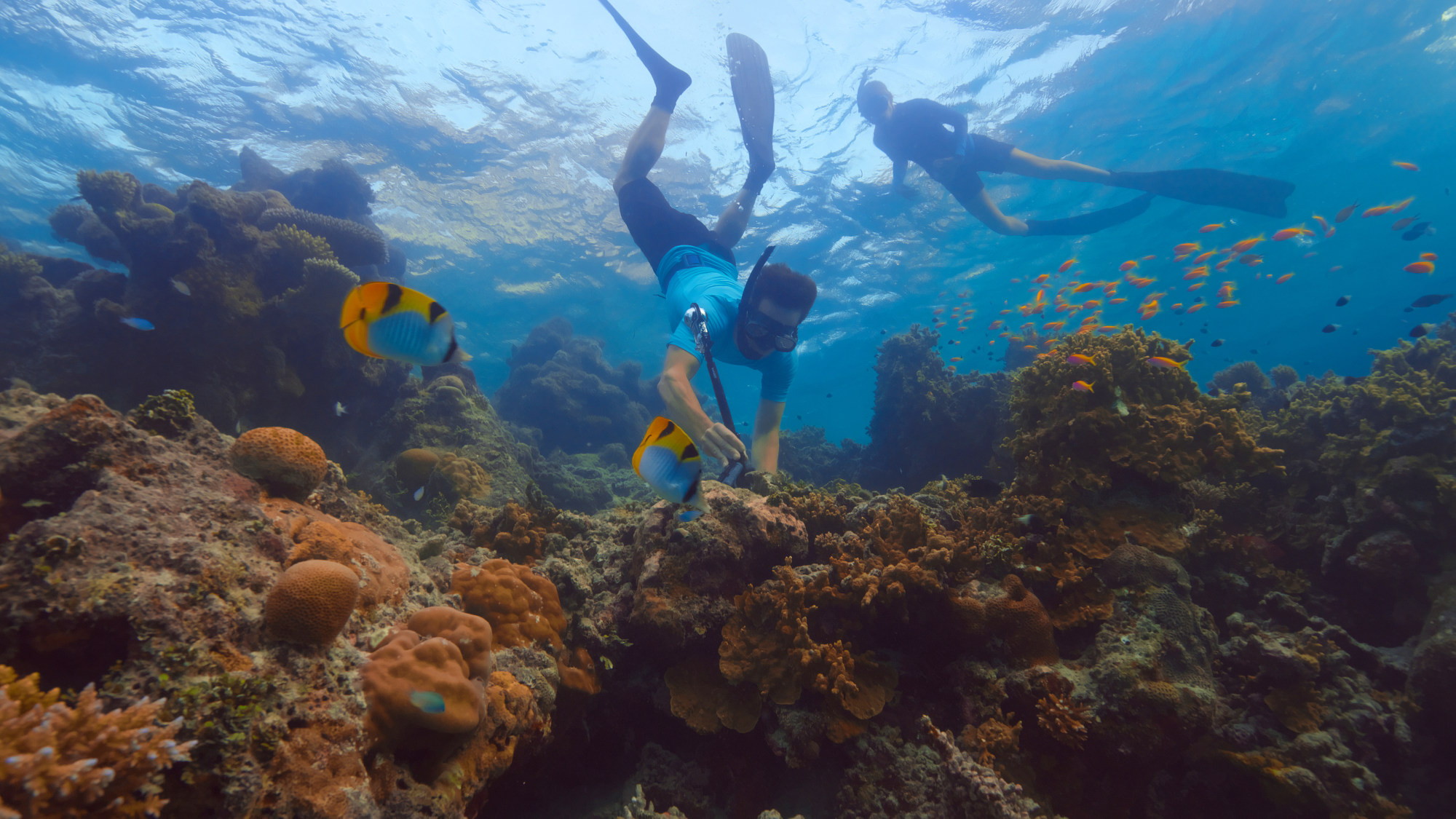 Changing Planet has scope to wander the Earth because precise geographical areas aren't central to the topics covered. This also explains how locations are allocated to presenters.
"I think everybody has ended up in the best location for them," says Edwards. "In the Maldives, Steve Backshall is a diver and it's about coral reefs, so it made sense for him … and Gordon Buchanan has done lots of filming in Brazil's Pantanal wetlands, so it all worked out.
"Our rationale is to look at issues, so each presenter 'owns' a speciality. One owns coral reefs, which are degrading; one owns ice melt; one owns wildfires. We targeted Cambodia because the Mekong could be the first great river to stagnate. But if there are future stories from other countries through which the Mekong flows, and we can get access, it's certainly something we would consider.
"Changing Planet shows what people are doing rather than not doing. So the Siamese crocodiles' release, the work with musk oxen in Greenland, saving the Brazilian jaguars – we're trying to stay positive and show people what can be done."
Changing Planet II: BBC Earth (Now TV channel 220), Sunday, 8.05pm Hong Kong time
Denial of responsibility! TechCodex is an automatic aggregator of the all world's media. In each content, the hyperlink to the primary source is specified. All trademarks belong to their rightful owners, and all materials to their authors. For any complaint, please reach us at – 

[email protected]

. We will take necessary action within 24 hours.