The Big Picture
Giving Jessica Pearson a spin-off from Suits was strange, as her character had exhausted all career growth in the show and her spin-off would be too similar to Suits.
Mike Ross's character had more potential for a spin-off, with opportunities to explore his journey as a lawyer fighting against exploitative companies and his romantic relationships.
A spin-off exploring Mike's early years, including his photographic memory and his relationship with his grandmother after the loss of his parents, would have been captivating and offered a fresh perspective on Suits.
The decision to give Jessica Pearson a spin-off from Suits was a strange one. While Gina Torres did justice portraying the character and making her one of the most iconic in legal management, Jessica was a hard sell for an offshoot. Not that there were no opportunities to explore the role for a spin-off, but it was always going to be too similar to Suits.
Jessica Pearson was a complex character who had exhausted all the vertical growth career-wise. If anything, her spin-off's strength could only be from her unexplored areas in Suits, such as her relationship with her family, and, maybe, a commitment to a romantic relationship. Throughout Suits, Jessica Pearson was presented as a very powerful but lonely character who found life in her work. She couldn't keep meaningful romantic relationships, and even when she attempted, like with Jeff Malone (D.B. Woodside), who also paired with her on her Pearson spin-off, it often ended up being an exercise in futility.
Pearson, which is now streaming on Peacock, tried to incorporate this path, but even then, the relatives Jessica features with on the short-lived series are so removed from her, and it's not even clearly explained why it had to be her aunt's family. Why, it begged the question, was Jessica so determined to aid this particular branch of her family? Still, her new career as a politician's fixer, while uniquely challenging compared to her law firm business in New York, has many parallels with her previous role. It mirrors her power-wrestling games of the legal corporate world that she dominated for so long. Reprising the role for a character who had gotten to the pinnacle of the very power games makes no sense. One character, however, had a lot of potential. A fan favorite, Mike Ross (Patrick J. Adams) offered way more character growth opportunities to explore in a spin-off.
RELATED: Everything to Know About the Short-Lived 'Suits' Spin-off 'Pearson'
Mike Ross's Move to Seattle Provided Better Spin-Off Narrative Opportunities
Mike Ross's journey from a legal wunderkind to the founder of a law firm in Seattle dedicated to championing underdogs in battles against exploitative Fortune 500 companies would have been a fascinating story to tell. Throughout Suits, Mike was a champion of justice, often taking on pro bono cases in the face of corporate opposition. It would have been exciting to see him juggle between balancing business and his ambitious saving-the-world mantra.
On Suits, it often seemed like the legal corporate leadership cared more about profits than people. It would have been interesting to see how Mike Ross, who often confronted New York's movers and shakers over their reluctance to assist in his selfless quest, would have fared in running his law firm. What decisions would he make when faced with similar scenarios where he had to choose between pursuing a case in which his heart was invested and facing the financial realities of business?
Mike's Romantic Relationship Was Another Spin-Off Opportunity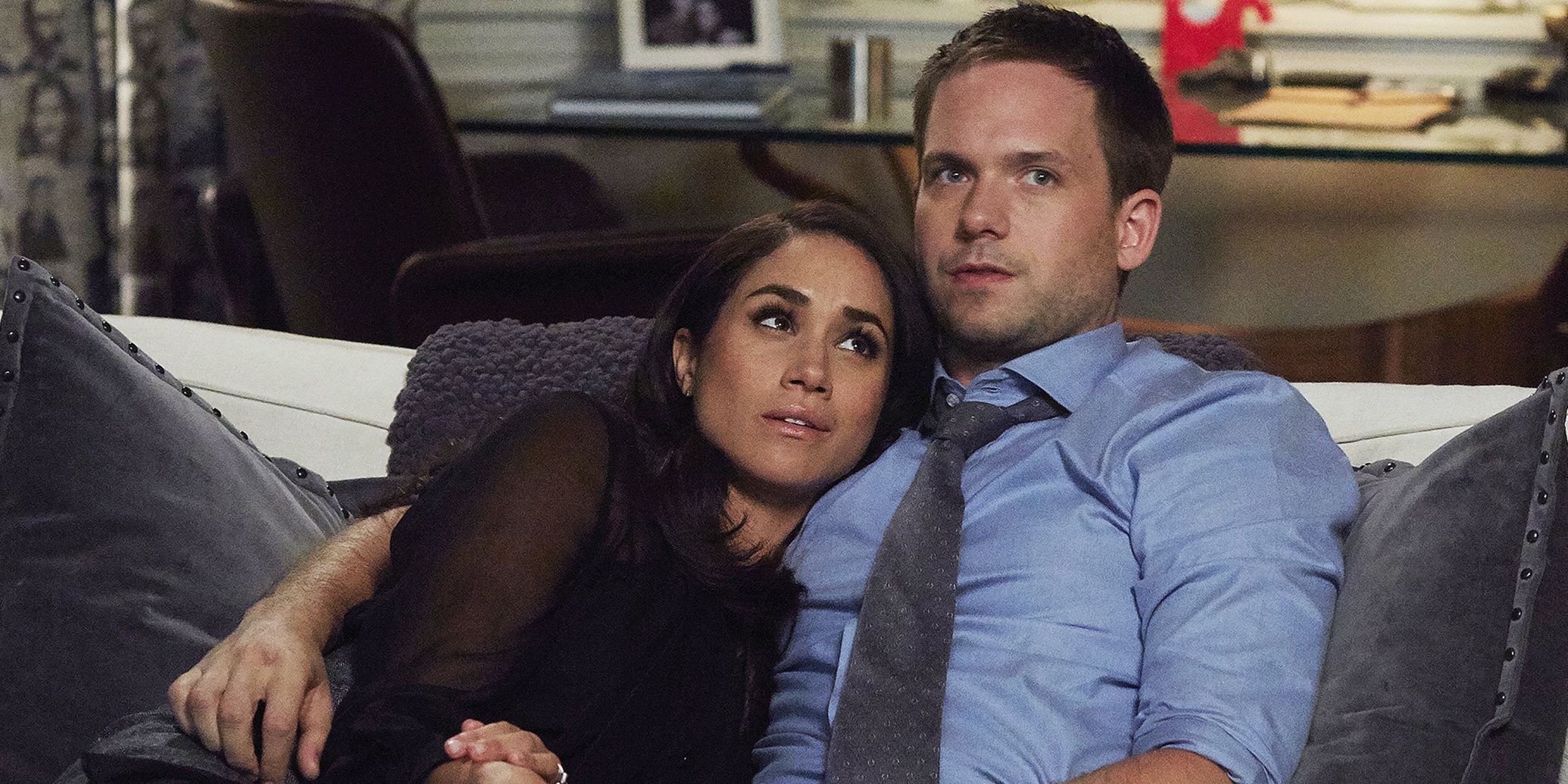 While Meghan Markle's decision to retire from acting following her engagement to Prince Harry ultimately ended her performance on Suits, which contributed to both Rachel and Mike being written off the show, there are many possibilities for a Mike Ross spin-off. One quick fix is to have their marriage not work out. This wouldn't come as a surprise to viewers, as the duo's marital journey on Suits didn't necessarily prepare viewers for a "till death do us part" commitment, unlike, say, the enduring bond between Harvey and Donna.
Moreover, in an era where marriages sometimes last mere hours, it wouldn't be a stretch to write off Rachel's character, granting Mike's character newfound freedom. Mike could explore other relationships. He had great romantic chemistry with some of his exes on Suits before, which could be looked into. Alternatively, he could start on a new lease altogether, carrying or not the consequences of his ended marriage. Even still, Rachel could have been an off-screen character, à la Frasier's Maris Crane or Seinfeld's Cousin Jeffrey.
Better yet, if Patrick J. Adams and Meghan Markle had been able to perform together, it would have been enthralling to watch their characters navigate the challenges of marriage. Would Rachel have affairs like she had before now that she was married? How would they navigate starting a family while nurturing their newfound law firm? Would they succeed in Seattle like they had done in New York, or would they encounter new challenges? Which wedding line would prevail, Mike's "We never know what the future holds," or Rachel's "You are the husband I have always wanted?"
A 'Suits' Spinoff Could Have Explored the 'Young Sheldon' Route with Mike Ross's Character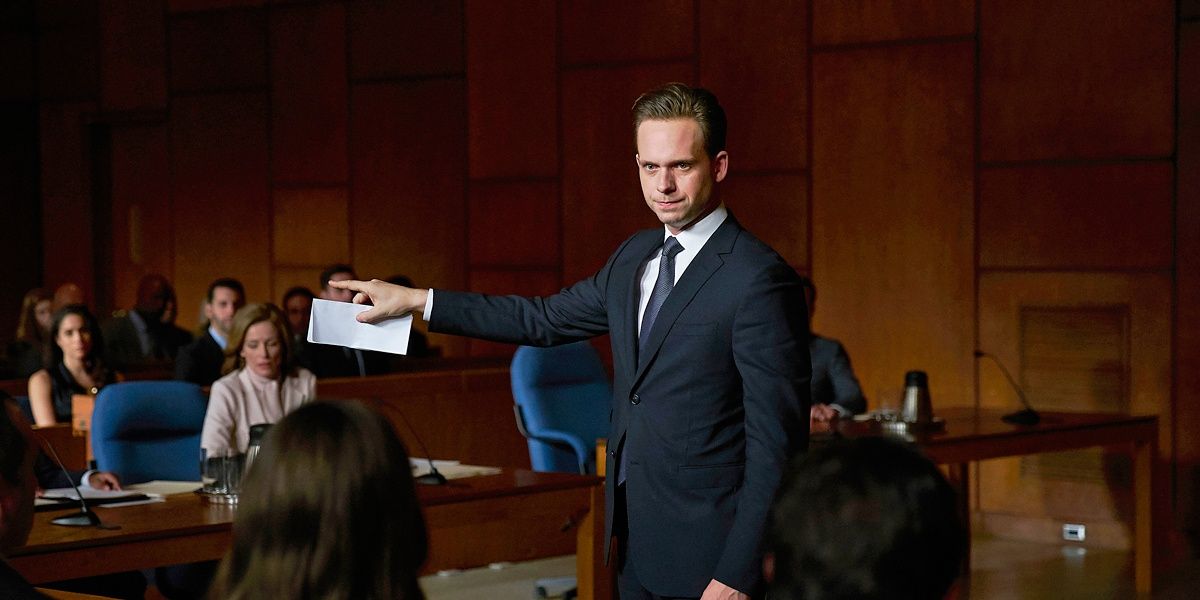 With Mike's photographic memory, his early years held the promise of an engaging storyline, akin to the Young Sheldon concept. It would have been captivating to see how he astonished his peers even in third grade by effortlessly memorizing intricate details like Trevor's social security number. Exploring Mike's adolescence would have been equally enchanting. Remember when he showcased his prowess to impress girls by reciting entire pages from novels they mentioned? Now, imagine a series featuring a teenage genius like Mike Ross! Additionally, delving into how Mike coped with the loss of his parents at such a young age, with his beloved grandmother assuming the role of his guardian, would have been intriguing. You may recall the scene in Suits where Mike's grandmother narrated to him how Trevor begged Trevor's parents to adopt Mike during that difficult time. All these are just pieces of what a Mike Ross spin-off would have looked like had the creators opted for a series around his character.
While the decision to grant Gina Torres' Jessica Pearson a spin-off was met with curiosity, Patrick J. Adams' Mike Ross possessed the untapped potential and narrative depth necessary for a compelling and successful spin-off series. His character's romantic journey, early life, and commitment to justice all offered fertile ground for storytelling, making him the ideal candidate to carry Suits' legacy forward into uncharted territory. Mike Ross, rather than Jessica Pearson, could have been the character to provide fans with a fresh perspective while preserving the essence of what made Suits so beloved in the first place.
Denial of responsibility! TechCodex is an automatic aggregator of the all world's media. In each content, the hyperlink to the primary source is specified. All trademarks belong to their rightful owners, and all materials to their authors. For any complaint, please reach us at – 

[email protected]

. We will take necessary action within 24 hours.