The Big Picture
Gilligan's Island was never meant to be an Emmy-winning show, but it achieved its goal of making people laugh and forget about life for a bit.
Newton Minow, former FCC chair, criticized television for its bad elements and called it a "vast wasteland." This resulted in creator Sherwood Schwartz naming the ship in the show the S.S. Minnow.
Despite the criticism, both Sherwood Schwartz, creator of Gilligan's Island and The Brady Bunch, and Newton Minow came out on top, with Schwartz having a successful career and Minow's speech serving as a touchstone moment in television history.
Ah, the brave castaways of Gilligan's Island, making the most of their situation after the S.S. Minnow hits an unknown island, leaving them stranded. Hm, "Minnow"… that's not a great name for a boat. The "S.S. Barracuda" maybe, or the "S.S. Megalodon". "The Orca"? No, that's been taken. But after a small, small fish? Lunacy. Except there's a reason for it, so with apologies to Sherwood Schwartz and George Wyle, who wrote the theme song "The Ballad of Gilligan's Isle" (fun fact: John Williams wrote the theme music for the pilot), here we go: Just sit right back, and you'll hear a tale / a tale of Sherwood Schwartz / And the man he wished to run up to / and kick right in the shorts. See, Schwartz took issue with the FCC chair at the time, and while he may have wanted to kick him, he settled for an unsubtle dig at the man by naming the boat in Gilligan's Island after him. His name? Newton Minow. But what did Minow do to ruffle Schwartz's coconuts?
'Gilligan's Island' Was Never Going To Be Emmy Material
Sherwood Schwartz, who wrote for the likes of Bob Hope and Red Skelton, is known primarily for being the creative hand behind two of Hollywood's most beloved TV series, The Brady Bunch and Gilligan's Island, and to understand why Minow irked him so, one has to look at Schwartz's work beforehand. See, the premise of Gilligan's Island is pretty straightforward. The two-man crew of the S.S. Minnow, Captain Jonas "The Skipper" Grumby (Alan Hale Jr.) and first mate Gilligan (Bob Denver), set sail on a three-hour tour from Honolulu with five passengers on board: millionaire Thurston Howell III (Jim Backus), his wife Eunice "Lovey" Howell (Natalie Schafer), Hollywood movie star Ginger Grant (Tina Louise), "The Professor" Roy Hinkley, Ph.D. (Russell Johnson), and Kansas farm girl Mary Ann Summers (Dawn Wells).
Shortly into the excursion, the S.S. Minnow runs into a storm, which ends up with the ship running aground on an "uncharted desert isle" in the Pacific Ocean and leaving the boat's passengers and crew castaways. From there, the series focused on the diverse group, their attempts to make life bearable on their new home, and their endeavors to find their way home. Ah, but only if it were that easy. Week after week, their efforts would fall apart thanks to the inadvertent actions of the clueless Gilligan, lending the series the comical vicious circle that endeared it to the viewers. The show is, in a word, ridiculous, and anyone looking for logic would be better served looking elsewhere for it. The passengers all have tons of clothing, at least more than would be warranted for a three-hour tour. The Skipper and Gilligan, who probably should have more clothing aboard their own boat, wear the same thing week after week. The Professor can make literally anything from the resources on the island: a lie detector, a battery recharger, a bamboo sewing machine, a water pump, even a washing machine… but couldn't fix a hole in the boat. Gilligan's Island is preposterous, but as far as sitcoms go, it achieved its goal of making people forget about life for a bit and simply laugh.
Newton Minow Takes Aim at Television, and 'Gilligan's Island' by Extension
Enter FCC Chair Minow and a speech he gave on May 9, 1961, to the National Association of Broadcasters convention. He began his speech by singling out some of TV's bright spots, including The Twilight Zone and shows from legends Fred Astaire and Bing Crosby. Then, Minow lowered the boom. "When television is good, nothing – not the theater, not the magazines or newspapers – nothing is better. But when television is bad, nothing is worse," he began. Minow then started listing some of those bad elements: violence, game shows, formulaic comedies (remember this), unrealistic family lives, the "screaming, cajoling, and offending commercials," and boredom. To those in attendance, Minow challenged them to simply set aside a day and actually watch the programming they were sending out to the American public. Then came the infamous line that would forever be associated to Minow: "I can assure you that what you will observe is a vast wasteland" (fun fact: the original draft, as per Reuters, had "vast wasteland of junk" but Minow removed the last part so as not to offend his audience. It didn't work.). Minow's rationale was simple. Television needed to be better because the world needed more than just entertainment. "The old complacent, unbalanced fare of action-adventure and situation comedies," he said, "is simply not good enough."
For a man who contributed to those 'formulaic comedies' that Minow took aim at, Schwartz was not pleased with his criticism of the craft. As Schwartz himself said, "We write and produce for people, not for critics." Schwartz saw his craft as something more, and the new series he was working towards, Gilligan's Island, was a social statement, with a message saying, "It's one world, and we all have to learn to live with each other." And so it was that when the show came to air, Schwartz paid a mocking tribute to Minow by naming the ill-fated vessel the S.S. Minnow. It's likely that only TV insiders even caught the jab, but for sure the recipient became privy to it. In fact, Minow took it in good humor, thrilled even at the association, so if Schwartz's purpose was ill-intended, he might have been better off renaming Gilligan. Whatever the relationship at the time was, though, later grew into a friendly correspondence.
RELATED: James Gunn and Charlie Kaufman Almost Made a Cannibalistic 'Gilligan's Island' Reboot
Both 'Gilligan's Island' and Newton Minow Came Out Winners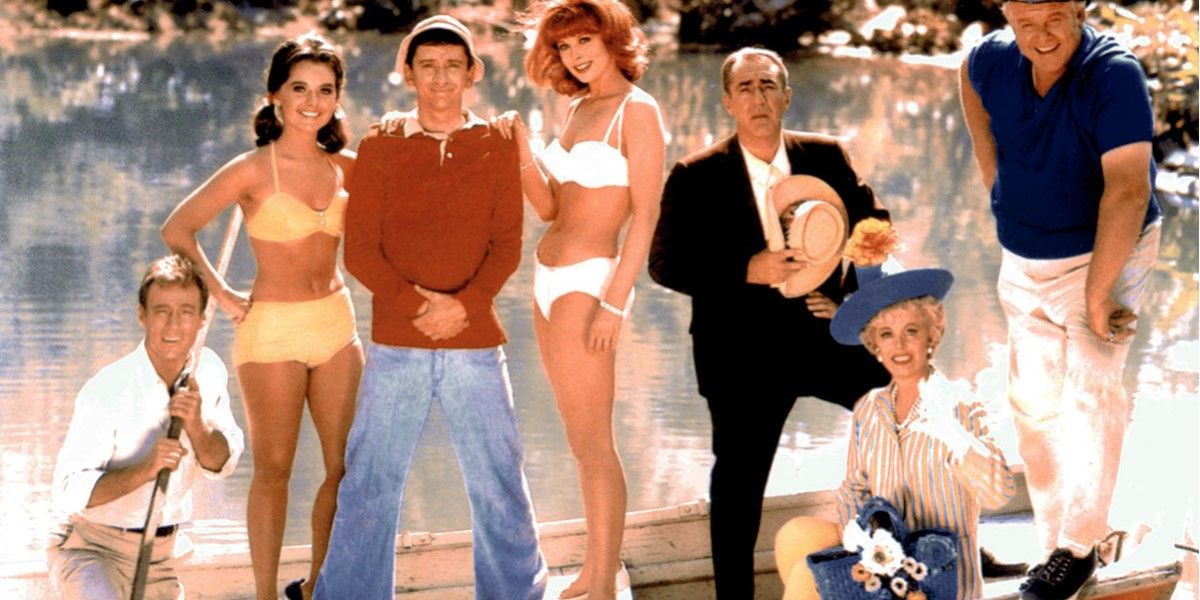 In the end, both Schwartz and Minow came out on top. As per Time, Minow's speech is seen as a touchstone moment in television history, helping to steer the development of the burgeoning medium. Under his time in the role, educational and informational programming advanced significantly and sidled next to those "complacent action-adventure and situation comedies" to bring a balance to television that continues to this day.
In 2011, Minow addressed, in an interview with AdvertisingAge, the growth of television in the decades since his speech, with greater consumer choice the most important improvement, becoming less of a wasteland by having become "vaster." As for Schwartz, both Gilligan's Island and The Brady Bunch proved popular for years after their initial runs, with Schwartz having had an estimated net worth of $175 million off the back of both properties. In a way, it's fitting that Schwartz's work remains beloved in the public consciousness, while Minow's words reside in academia. Writing and producing for the people certainly didn't hurt.
Denial of responsibility! TechCodex is an automatic aggregator of the all world's media. In each content, the hyperlink to the primary source is specified. All trademarks belong to their rightful owners, and all materials to their authors. For any complaint, please reach us at – 

[email protected]

. We will take necessary action within 24 hours.