The Big Picture
Meredith Marks and her family have been actively involved in defending themselves and engaging in drama on Real Housewives of Salt Lake City.
Brooks Marks, Meredith's son, has his own fashion line and has also pursued modeling. He has even hosted a talk show on YouTube, interviewing reality celebrities' daughters.
There was tension between Jen Shah and Meredith Marks, which revolved around Brooks. The issue was resolved through a confrontation and later a heartfelt conversation, where apologies were exchanged.
Real Housewives of Salt Lake City OG Meredith Marks has had to step up her game when it comes down to defending herself and her family on the show. From fully disengaging from conversations with former housewife (and current convict) Jen Shah, to addressing speculation about her father's passing, she and her family have played their part in the show's storylines and engaged in drama along the way.
At the time of Season 1's realease, her son Reid was 23, Brooks was 21, and youngest daughter Chloe was 18. Although Meredith's oldest son Reid, hasn't made a big appearence on the show, Brooks and Chloe have supported Meredith throughout her fallouts with the other housewives, and have made a number of appearances in the span of the show's first two seasons. And while Meredith may be on Bravo, her kids have proven they are the true stars to watch out for. They are thriving in life and business.
Related: 'RHOSLC' Needs Mary Cosby to Survive Sans Jen Shah
Brooks is a King of Fashion and Influencing
Brooks Marks was first introduced to RHOSLC in season 1. At the time he mentioned that he was taking some time off of college to spend more time with Meredith and their family. He had also been apparently working on a tracksuit line called Brooks Marks and was even a little late to his own fashion show. Despite such, the show was successful, and his brand had its product-placement time at the Sundance Festival in episode 7 of season 1.
Aside from working on his track line, Brooks has also dabbled in modeling. It was reported that Brooks signed with Ford Models this year after working as a child model from the ages of 7 to 12.
Last year, Brooks partnered with Yahoo to create YouTube mini-series talk show called In the Know: GROWING UP REALITY WITH BROOKS MARKS. On the channel, he serves as a talk show host and has brought on different reality celebrities' daughters. Thus far, he has interviewed Teresa Giudice's daughter Gia Giudice, Victoria Caputo, Kandi Burruss' daughter Riley Burruss, Dazyna Drayton, and his own sister Chloe.
Jen Shah Vs Brooks Marks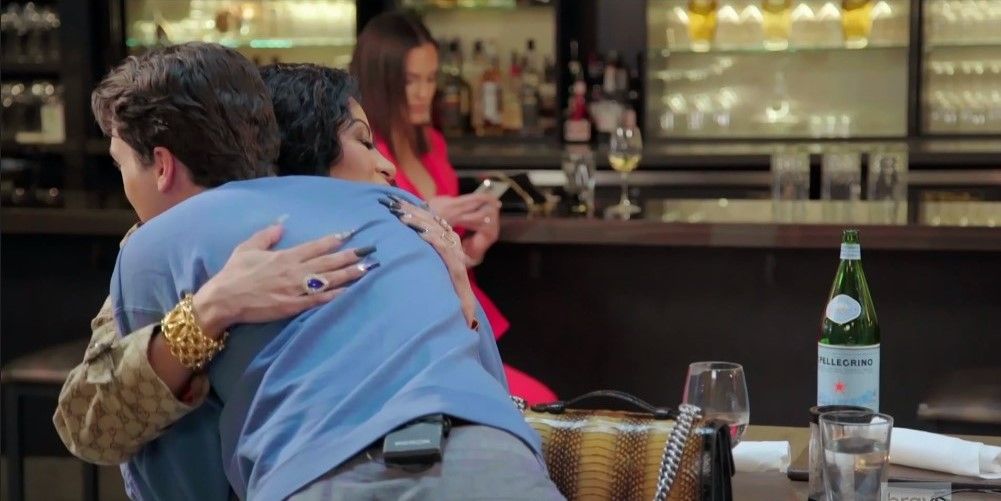 One of Season 2's biggest storylines revolved around some unresolved tension between Jen Shah and Meredith. The issue began when apparently Shah was visiting them and accidentally flashed Brooks leaving her private parts exposed. Upon taking it to X, formerly Twitter, Shah or someone from her team had reportedly liked some posts questioning Brooks' sexuality. The war was ignited.
Meredith confronted Shah by interrogating her about the social media interaction and accused her of being homophobic. "Those are negative homophobic, microaggressions for a young adult — who has not determined where he stands…It has to stop. Enough is enough, and I need to know that you are against homophobic hate and that you support the LGBT," Marks said. Shah acted confused about the whole ordeal.
Later on, Meredith and Shah agreed to meet up so Brooks and Shah could hash it out and find some closure. The three of them gathered at a local restaurant and Meredith removed herself so Shah and her son could get some privacy. With an apologetic demeanor throughout the whole conversation, Shah explained the "likes" on her Twitter page had come from people on her team, and that she needed to take more responsibility for what came out of her social media platforms.
Brooks explained that the comments were hard for him to discuss. "I've just been, like, on my own journey of self-exploration, and just to see what I was seeing on social media and hear the terms that have been used growing up as a weapon against me, like, calling me a sissy b—h or whatever else, honestly it's really difficult for me to talk about," he told Shah.
In the middle of some regretful tears, Brooks and Shah ended up hugging it out. Jen also apologized to Meredith. "I would never want you to feel that I somehow outed you." Shah told Brooks, later adding, "Now, knowing what you're going through, I can see how that would hurt you."
Brooks' Supportive Relationship With His Mother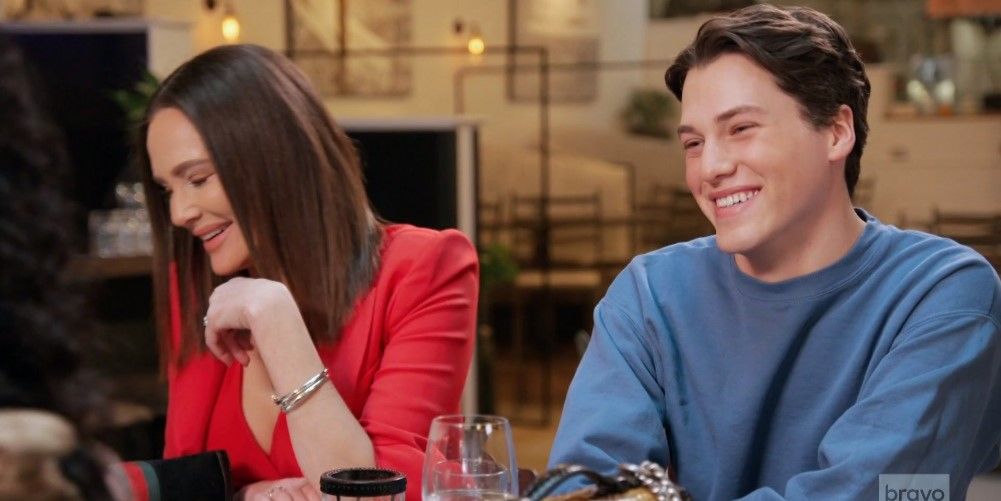 Since the start of the show, Meredith has been appreciative of her family, especially her relationship with her kids. "I am thankful for the time that I get to spend with my family, and that we have open lines of communication, and that my children feel very comfortable expressing themselves to me and telling me all of their feelings…" she said. Brooks has continuously expressed his support towards his mother being on the show and leaves empowering comments on Meredith's social media posts.
Chloe Marks Is Leaving The Nest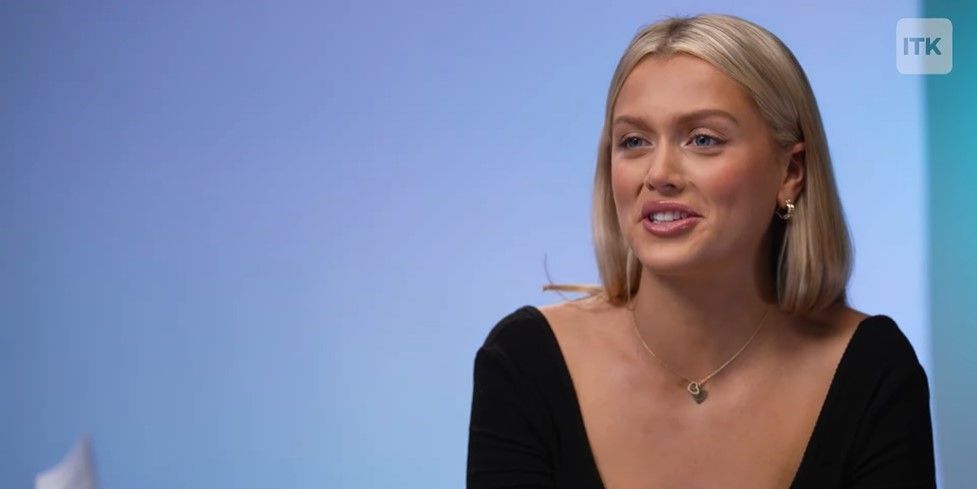 Although Chloe's made fewer appearances on the show than Brooks has, she's expressed that her little screen time is intentional, and likes to keep a low profile for the sake of her future career choices. In her interview with Brooks on his YouTube series, she explained where she stands on staying clear from the cameras, stating: "Reality TV is great and it's amazing. But there are a lot of industries in the world that don't necessarily want to hire somebody who's on reality TV. So that's why I think I've been a little bit hesitant because I haven't really figured out what exactly is that I want to do.
As of recently, news came out of Chloe's college graduation from Business School. In an episode of Watch What Happens Live from 2022, she mentioned: "I'm [living] in Boulder, Colorado. It's my last year in school." Earlier this year, Meredith mentioned that Chloe was planning to move to New York for work. On that note, Chloe is not expected to make a comeback for RHOLSC this season. But Brooks may be one to look out for as he continues to grow his brand and engage in the drama along with his mother Meredith, and his father Seth.
Denial of responsibility! TechCodex is an automatic aggregator of the all world's media. In each content, the hyperlink to the primary source is specified. All trademarks belong to their rightful owners, and all materials to their authors. For any complaint, please reach us at – 

[email protected]

. We will take necessary action within 24 hours.