Editor's note: The below contains spoilers for Episode 7 of Lessons in Chemistry.
The Big Picture
Lessons in Chemistry breaks gender norms of the 1950s, portraying a love story that defies societal expectations and showcases a unique kind of romance.
Episode 7, titled "Book of Calvin," delves into Calvin Evans' backstory and reveals the beauty, innocence, and emotional vulnerability of his love for Elizabeth.
Even after Calvin's tragic death, his presence continues to impact Elizabeth, and their love story serves as a reminder of what true love looks like.
A handful of love stories are so well-written and carried out with such aplomb by the actors that they stick with you. Whether it be on film or television, certain romances have grabbed us by the heartstrings and refused to let go. There is a new love story to add to the list, and it is delivered in such a deft manner that we're ready to praise its beauty. In the hit Apple TV+ show Lessons in Chemistry, Elizabeth Zott (Brie Larson) and Calvin Evans (Lewis Pullman) enter into one of modern TV history's most unlikely, rewarding, and tragically abrupt romances.
The show is based on the novel of the same name by Bonnie Garmus. Set in the 1950s, it still completely defies everything that we thought we knew about how men and women were supposed to interact with one another back then. Lessons in Chemistry truly flips the patriarchal zeitgeist on its head, putting an inimitable signature on what love could have looked like during a time when gender roles were highly specified and women were unfairly relegated to be far less independent than they are now. The show's latest episode, titled "Book of Calvin," is its biggest, most game-changing entry yet and gives us an even better understanding of how tenuous and precious true love is.
Lessons In Chemistry
In the 1950s, Elizabeth Zott's dream of being a scientist is challenged by a society that says women belong in the domestic sphere; she accepts a job on a TV cooking show and sets out to teach a nation of housewives way more than recipes.
How Does Elizabeth Zott and Calvin Evans' Romance Begin in 'Lessons in Chemistry'?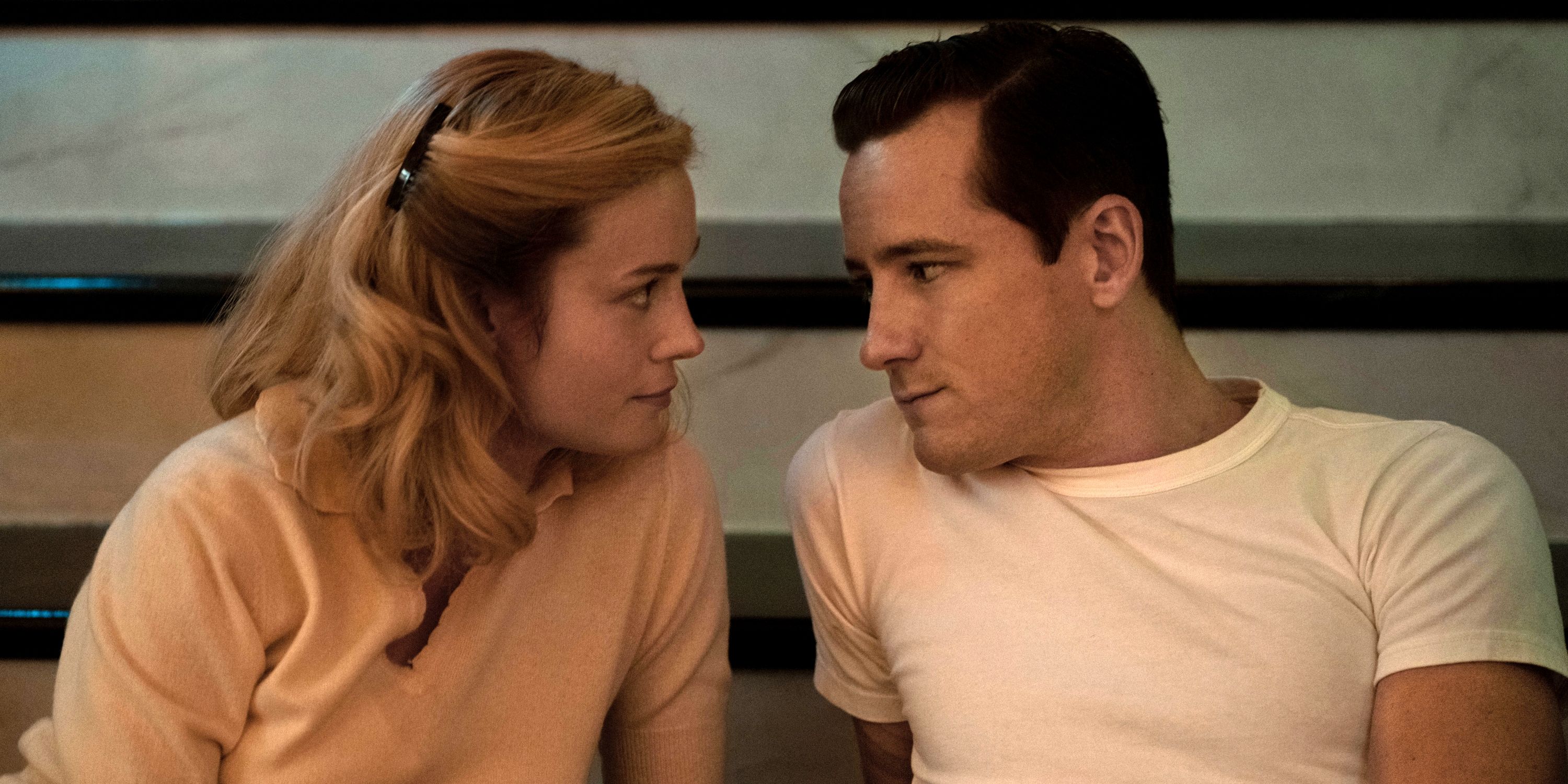 Elizabeth Zott, a brilliant chemist who has lofty aspirations of becoming a scientist during a time when the field is almost entirely made up of white males, quickly proves that she is their intellectual equal if not a superior mind. However, her tendency to rock the boat and challenge the status quo gets the attention of one of her fellow scientists, Calvin Evans.
At first, Calvin makes the same mistake that many men before him have made, underestimating Elizabeth's acumen and desire to stand out in the field. Calvin is an established academic and is one of the most acclaimed thinkers at the Hastings Research Institute, so when he starts to understand just how unique and brilliant Elizabeth is, he becomes her ally. The two begin picking each other's brains, and that is where their unlikely romance starts to take shape. Throughout the first few episodes of the series, Calvin and Elizabeth become enamored with one another and enter into what is all at once a beautiful, humanly flawed, and ultimately tragic love story that continues even after one of them is no longer alive.
How Does "Book of Calvin" Change the Way We See 'Lessons in Chemistry'?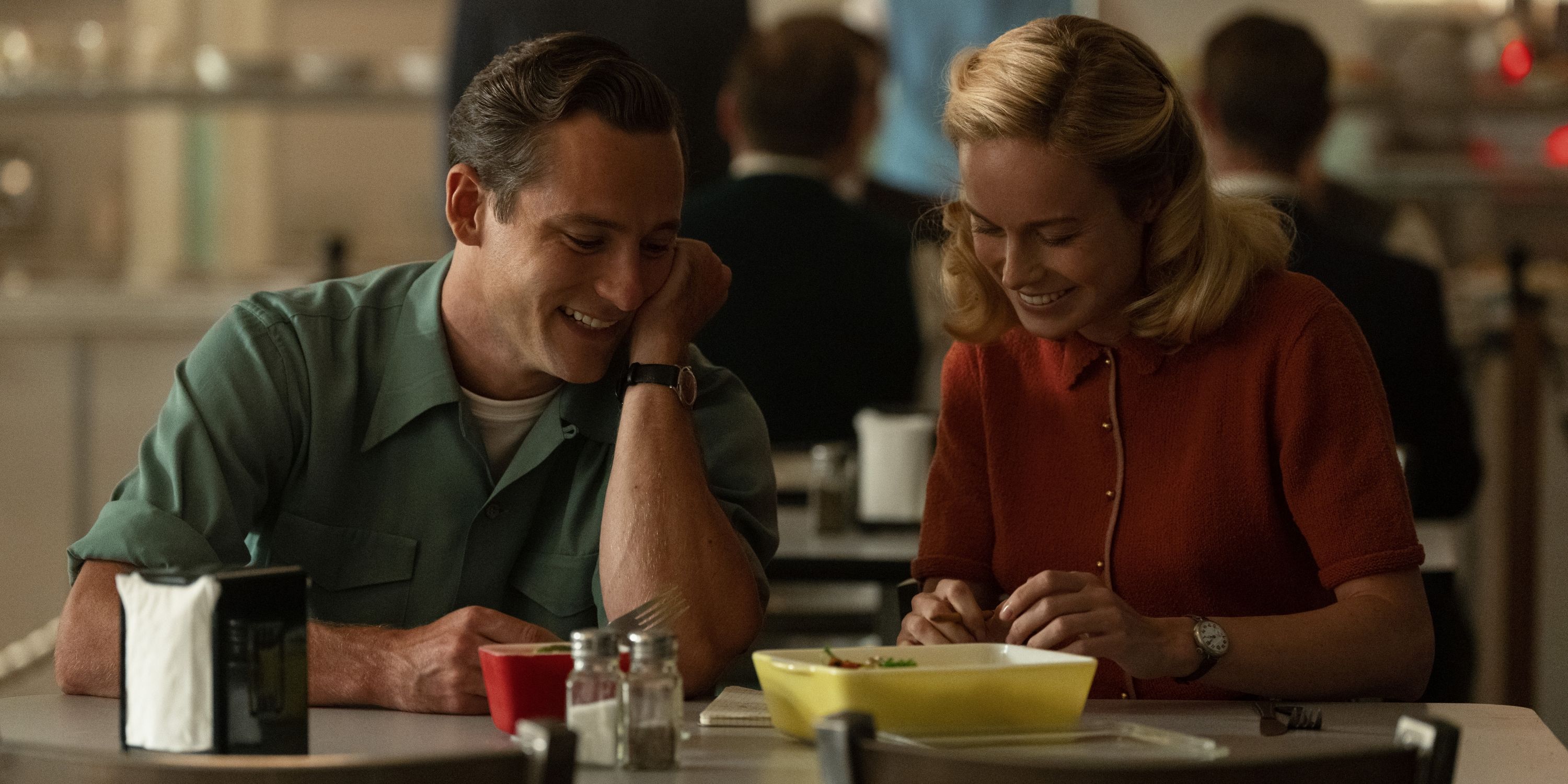 Episode 7 is an ostensibly standalone installment of Lessons in Chemistry that takes a look at Calvin's life as a brilliant, shooting star scientist, but also how he first fell in love with Elizabeth. Up until "Book of Calvin," the audience has been privy to a love story from a certain point of view, one that occasionally leans toward how Elizabeth is falling in love with Calvin. But here, we get to see the kind of man that she falls in love with. This episode reveals Calvin's backstory, starting in 1930 when he is orphaned from a young age, and continues all the way through into his time working at Hastings, which is where he first meets Elizabeth. These are two people who are not accustomed to being emotionally invested in someone else. They have spent their entire lives in the pursuit of scientific truths, not meaningful, interpersonal relationships.
"Book of Calvin" pulls back the curtain on the beauty of romance, which is uncalculated, organic, innocent, and at times very awkward. It's also rife with emotional vulnerability during an era where the helplessness of identifying and falling for your soulmate is rarely if ever depicted on screen. Many TV shows and films set in this era have typically portrayed 1950s romances on a surface level and a specious vacuum where two people were together and the how, why, and when of it all is mostly glossed over as if it isn't even worthy of being told. This only makes Lessons in Chemistry's latest episode both refreshing and wholly heartbreaking, when we know that in the present day, Calvin has already died and their love story is cut short. His spirited faith versus science debate via letter with intellectual foil Reverend Curtis Wakely (Patrick Walker) is also a terrific way to get into Calvin's mind and learn where he stands on big existential questions. Their long-distance exchanges also make Calvin a more well-rounded and open-minded man, allowing his growing relationship with Elizabeth to flourish.
How Does Elizabeth and Calvin's Love Story Continue After Calvin's Death?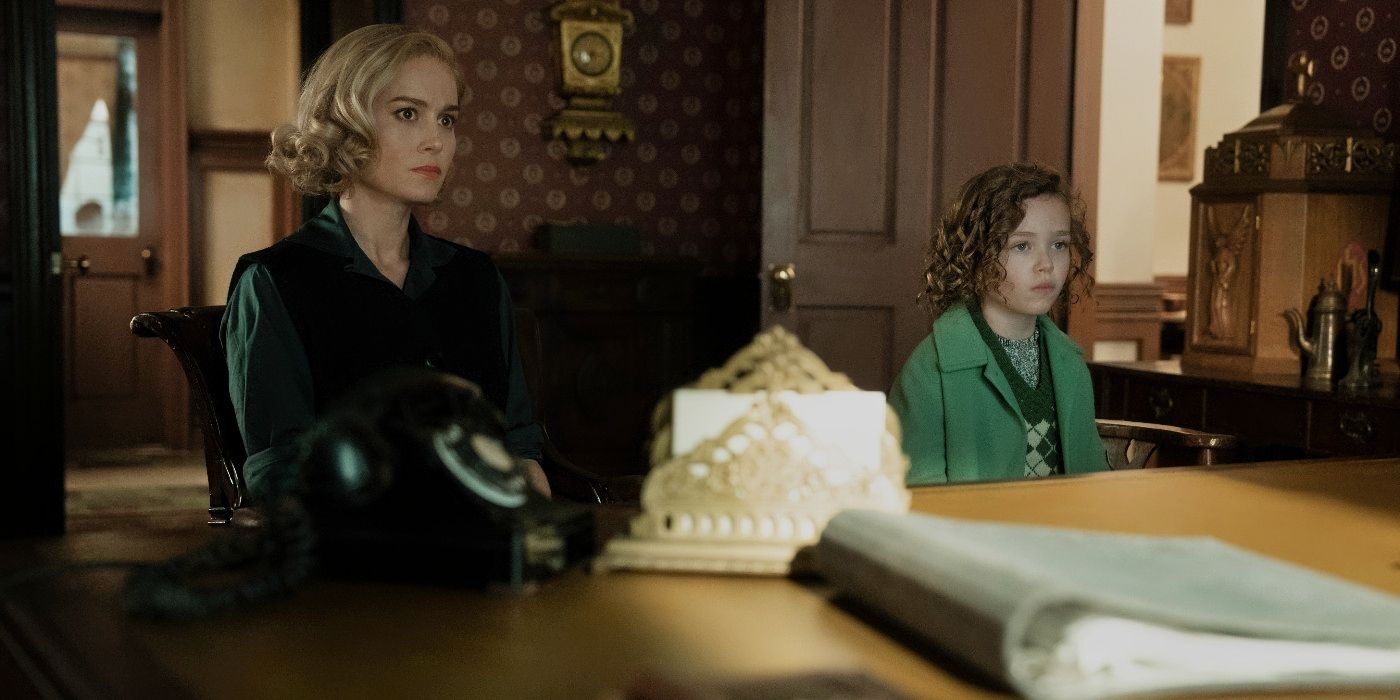 There is an inexorable connection that remains between Calvin and Elizabeth, even after he is tragically and abruptly killed while walking their dog, Six-Thirty. "Book of Calvin" only reinforces the impact that the two scientists have made on each other in a short amount of time. It also furthers the effect that Calvin has on Elizabeth and how, no matter where she goes, including a burgeoning cooking show based on chemistry-compatible ingredients, he is and will always be an angel on her shoulder. Their daughter, Madeline (Alice Halsey) is the lasting, physical manifestation of their love story, but after seeing "Book of Calvin," we can now clearly see that Calvin is always going to be with Elizabeth. That knowledge of how much love was always present on both sides of their relationship is a pivotal turning point in Lessons in Chemistry.
There is a line that crystallizes how Calvin feels about Elizabeth as he is in the process of describing her to a jeweler while buying an engagement ring. He says, "She's simple. No, what am I saying? She's not simple… she appreciates simplicity and practicality. She doesn't wear jewelry normally, but if she did, it would be complex — but clear." Elizabeth later tells Wakely that the two "found faith in each other." When they met and fell in love, they became more human. There have been Calvin flashbacks and popups throughout the show, as the memory of him comes to Elizabeth whenever she feels particularly overwhelmed or at a loss. Whether that means more cameos from Pullman in the show's upcoming finale or not, his continuing presence in the series serves as a reminder of what true love looks like, according to the Book of Calvin.
Lessons in Chemistry is streaming on Apple TV+, with new episodes dropping every Wednesday.
Denial of responsibility! TechCodex is an automatic aggregator of the all world's media. In each content, the hyperlink to the primary source is specified. All trademarks belong to their rightful owners, and all materials to their authors. For any complaint, please reach us at – 

[email protected]

. We will take necessary action within 24 hours.