But just like the game where you whack down a mole using a mallet and another one pops up, no sooner did Apple resolve the problem with BMW vehicles than some owners of GM vehicles are complaining that after installing iOS 17.1 on their
iPhone 15
handsets, they can no longer use the in-car wireless charger to charge their devices. One difference between this bug and the one that affected the charging on the BMW wireless charging pads is that the issue affecting vehicles made by GM doesn't disable the NFC capabilities of an
iPhone 15
device.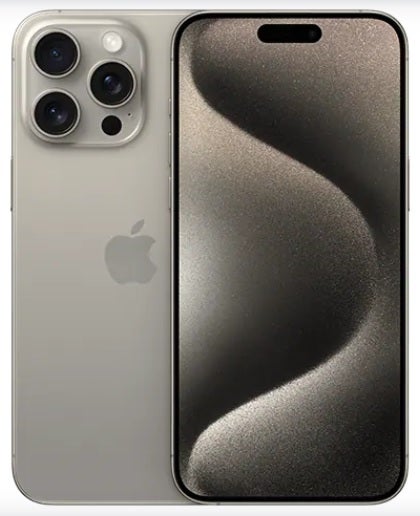 iPhone 15 models like this iPhone 15 Pro Max will charge wirelessly for only 10 seconds on some GM vehicles
On
Reddit
, multiple posts noted that the bug is causing
iPhone 15
series models to wirelessly charge for all of 10 seconds before cutting out. As one post from "caduceus26" says, "Happy to know that it isn't just me. My iPhone 12 Pro Max worked perfectly (every time) in my '23 Chevy Traverse. I went to the iPhone 15 Pro Max about 6 weeks ago and the feature broke just as described in other comments: Charge for a few seconds and then stops – case on or off yields same results. I am currently on
iOS 17
.1.1 and have taken every update since the phone was purchased on 10/8/23."
On the
Apple discussions forum
, user "ctw" says, "After my iPhone 15 Pro upgraded to 17.1 yesterday, my phone now charges for 10 seconds then stops charging in my wireless car charger. Had no issues prior to the 17.1 update with the phone in the car. Have tested two home wireless charging pads and they work properly and don't stop charging."
Complaints are even popping up
on the GM-Trucks forum
. "Silvr_62" states, "I have a 2022 Silverado 2500 High Country with wireless Apple CarPlay. I use an
iPhone 15 Pro Max
. It has worked flawlessly until I updated my phone to
iOS 17
.1. Now the wireless charging stopped working. It will initially start charging but with 5 to 10 seconds it stops. My iPhone charges on other wireless chargers fine."
"Silvr_62″ tried the following"
1. Hard reset iPhone
2. Checked for infotainment software update.
3. Removed iPhone case.
4. Deleted my truck from CarPlay and deleted my iPhone from the infotainment in my truck.
5. Re-paired my iPhone with my truck and reactivated CarPlay.
None of the above steps fixed the problem. And those with the issue say that neither iOS 17.1.1 nor the first three iOS 17.2 beta releases solved the problem. GM models mentioned in posted complaints include the Chevy Bolt EUV, the Chevy Traverse, the GM Silverado, the GMC Sierra, and others.
Apple could include a fix with an upcoming
iOS 17
.2 beta and the stable version of
iOS 17
.2 (which is expected to be released before the end of the year). Or,
iOS 17
.1.2 could be released specifically to fix this problem with GM vehicles.
Denial of responsibility! TechCodex is an automatic aggregator of the all world's media. In each content, the hyperlink to the primary source is specified. All trademarks belong to their rightful owners, and all materials to their authors. For any complaint, please reach us at – 

[email protected]

. We will take necessary action within 24 hours.
Alex Smith is a writer and editor with over 10 years of experience. He has written extensively on a variety of topics, including technology, business, and personal finance. His work has been published in a number of magazines and newspapers, and he is also the author of two books. Alex is passionate about helping people learn and grow, and he believes that writing is a powerful tool for communication and understanding.