The Big Picture
Jesse Armstrong confirms that Kendall's name was underlined in the document, reinforcing his role as the protagonist and intended successor of Waystar Royco.
This revelation adds a heartbreaking layer to Kendall's story, highlighting his father's commitment to him and the lack of belief from his siblings and others.
Kendall's fate as CEO was ultimately determined by his siblings and their refusal to believe in his potential, making his journey even more tragic and painful.
Succession fans have been hit with big news recently from show creator Jesse Armstrong, which most definitely changes how we think about the show moving forward. Succession made waves earlier this year with its fourth and final season making headlines, as Kendall (Jeremy Strong), Shiv (Sarah Snook), and Roman (Kieran Culkin) ruthlessly battled it out for CEO post the death of their father and patriarch, Logan Roy (Brian Cox). The lives of the Roys and the fate of Waystar Royco enthralled the world, becoming one of the biggest television events in recent times as everyone tuned in to see what would happen next. However, by the end of the finale, we were each left with more questions than answers. In true Succession fashion, we were not spoon-fed anything, leaving us nothing but starved (in the best way possible) for any actual answers.
RELATED: The 12 Best Characters of 'Succession', Ranked by Likability
Was Kendall's Name Underlined or Crossed Out in 'Succession' Season 4?
One of the biggest unanswered questions that we were left with after the series finale was the whole underlined or crossed-out debacle. Back in Episode 4 of the fourth and final season, the old guard consisting of Gerri (J. Smith-Cameron), Frank (Peter Friedman), and Karl (David Rasche) had come across a certain undated document. In said document, Logan had written that Kendall would take over as CEO. In this exact moment, you can just about see euphoria radiating from Kendall, a mixture of relief, shock, and glee from this notion being documented in writing — no matter how official or non-official. However, siblings Shiv and Roman soon inspect the paper only to bring to light the obvious pencil marking that changes the course of the statement. Underneath Kendall's name, it looks like Logan has either underlined or crossed out Kendall's name. Logan had either doubled down on his commitment to Kendall — or he had changed his mind, and pointedly doesn't want Kendall to succeed him.
On September 2 as part of a Q&A at FTWeekend Festival, Jesse Armstrong finally revealed whether Logan had underlined or crossed out his son's name. To our surprise, it was in fact underlined. This fact checks out upon reflection, Armstrong pointing out that the line began underneath before veering off (duh). Evidently, Kendall was the eldest son after all! Our number 1 boy who was jamming out to the Beastie Boys in that very first episode was always supposed to succeed his father after all.
How Does Kendall's Name Being Underlined Change 'Succession'?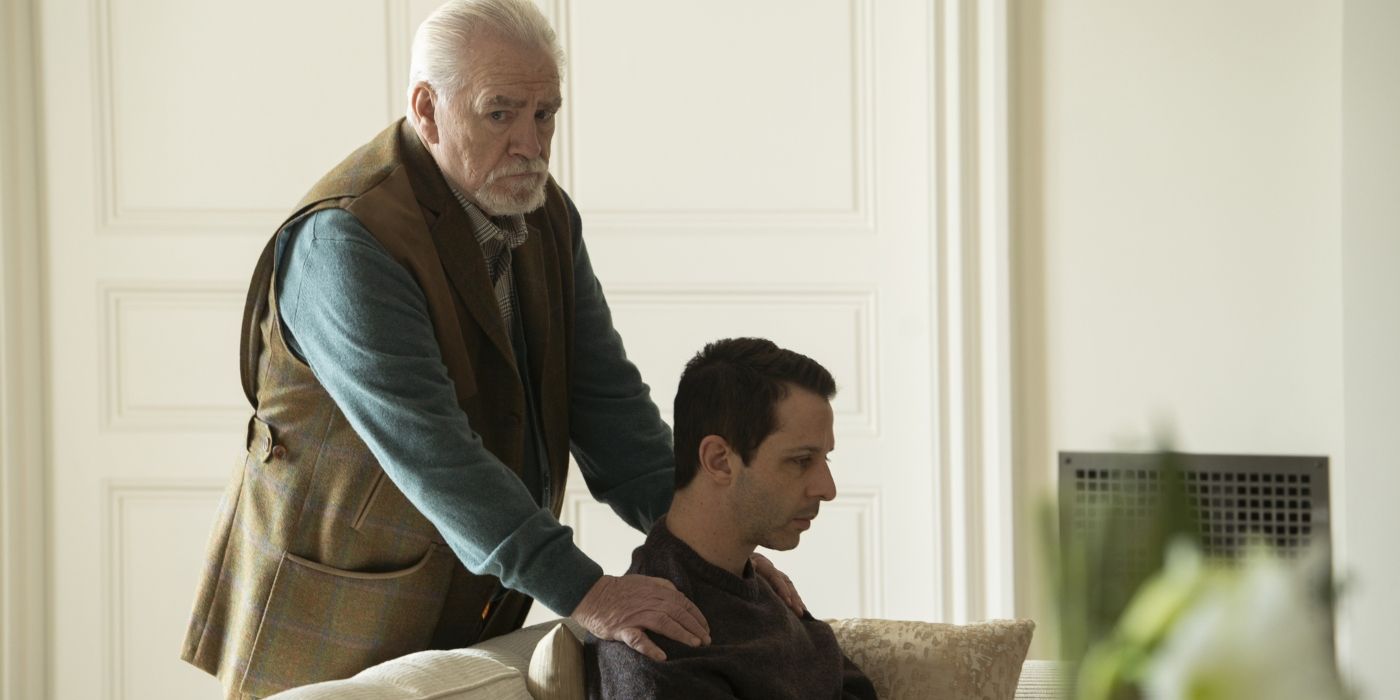 This fact recenters Kendall as the protagonist of Succession, because although Logan didn't show it, and died before he would say it, deep down he had committed to Kendall succeeding him. The speculation of who should have become CEO of Waystar Royco can be thrown to the wayside, as it doesn't matter who we think would have made the best CEO — it was supposed to be Kendall. With this fact confirmed, our perspectives can shift from Succession being about three siblings fighting for CEO but instead, of Kendall fighting for and trying to convince everyone around him that he is the successor. It becomes heartbreaking and quite tragic that without Logan in the room, nobody else believed in him. And although it is hard to admit, and as much as Logan was a horrible father; at the end of the day, the only person who really looked out for Kendall was Logan. Now, with Kendall's name confirmed to be underlined, having a physical piece of support from his father, only for his siblings to see him on the other end of the spectrum and vote against him, makes Kendall's whole story that much more tragic and painful than it already was.
If Logan had more stable penmanship at the time, could that have changed Kendall's fate? Would Kendall have been prancing around the office and shaking important people's hands instead of ominously staring out upon the Hudson River trying to work out how to move on after having his life's purpose ripped away from him by his own sister?
'Succession' Is a Tragedy About Kendall Roy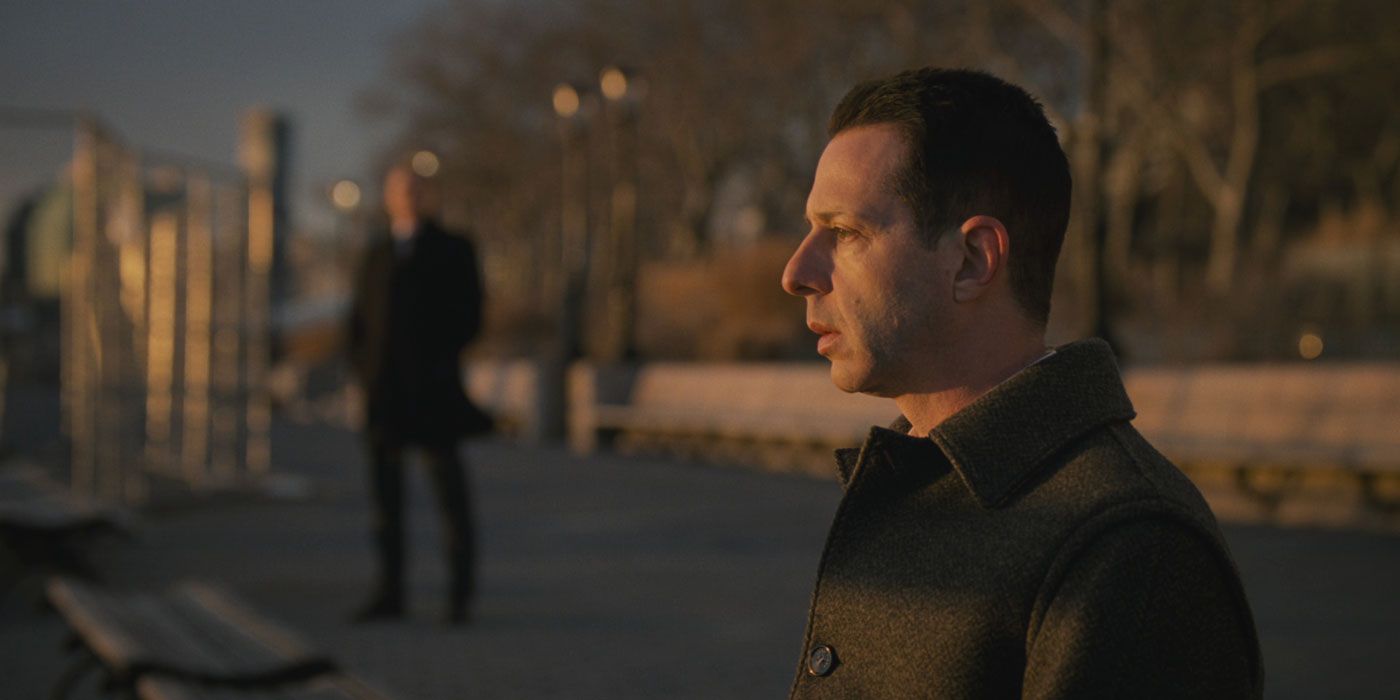 We know that Succession at its core is a tragedy, but we now know that Kendall is our true tragic hero. Despite Seasons 2 and 3 giving Shiv and Roman the floor to explore their potential at succeeding their father, Logan moved on from them both despite their clear capability. Like Logan, even we as the audience couldn't help but keep thinking of Kendall — regardless of his vehicular manslaughter or multiple betrayals, it felt almost wrong that anyone else would succeed. Even in the finale, as Tom Wambsgans (Matthew Macfayden) swooped in to win, our hearts and minds were in that office with Kendall, Shiv, and Roman as he broke down, begging and physically attacking his siblings who stood in the way of him and the thing he wanted most in the world. CEO could have gone to anyone — the pros for Tom are equally convincing as they are for Shiv, Roman, or Kendall. Thereby, there has to be more than how they look on paper for who would succeed Logan.
Logan underlining Kendall's name is what nobody else had. Logan choosing Kendall was what separated our number one boy from Shiv, Roman, or Tom, and why it hurts so much more for specifically Kendall that he couldn't fulfill his destiny. It is nothing but heartbreaking watching Shiv and Roman turn against their brother, choosing to believe that his name had been crossed out; refusing to believe that Logan could have possibly committed to Kendall. Logan's death in Episode 3, Season 4 was also the death of Kendall. The day his dad died was the day his dreams of becoming CEO, of succeeding his father were buried 6 feet underground. Suddenly, Kendall was left alone as he made futile attempts to grapple with his brother and sister, the old guard, Stewie (Arian Moayed) — anyone, his goal literally one vote away before the carpet was pulled from under his feet.
Jesse Armstrong confirming that Kendall's name was underlined changes Succession because it is a subtle reminder that despite everything that had happened throughout the show, Kendall was supposed to be CEO of Waystar Royco. That alone is tragic — everything he had been through, all of his efforts futile in a room of nobody who believed in him.
Denial of responsibility! TechCodex is an automatic aggregator of the all world's media. In each content, the hyperlink to the primary source is specified. All trademarks belong to their rightful owners, and all materials to their authors. For any complaint, please reach us at – 

[email protected]

. We will take necessary action within 24 hours.