Editor's Note: The following contains spoilers for the Harley Quinn Season 4 finale
The Big Picture
Harley and Ivy's relationship remains the highlight of Harley Quinn Season 4, as they realize they are better together and work to destroy LexCorp and the Legion of Doom.
Harley leaves the Bat-Family and forms a new team, the Gotham City Sirens, with Barbara, Ivy, and Catwoman, after a tragic shooting incident involving Joker.
Season 4 had some flaws and missed opportunities, such as Joker's regression to crime and the limited roles of supporting characters, but it sets up potential storylines for Nightwing's return and a possible fifth season.
Max's popular animated series Harley Quinn, known for providing a comedic, feminist take on the DC Comics universe with plenty of adult content, made a lot of ambitious choices in its fourth season. Not every storyline worked perfectly, but the Season 4 finale still left Harley (Kaley Cuoco) and her beloved girlfriend Poison Ivy (Lake Bell) in an interesting place and created plenty of intriguing story hooks for a potential fifth season to explore.
At the end of the third season, Harley accepted that, almost without realizing it, she had transformed from a supervillain into a superhero. She began fighting crime with Bruce Wayne/Batman's (Diedrich Bader) partners in the Bat-Family while Bruce himself served out a prison sentence for tax evasion. Meanwhile, Ivy accepted an offer from Lex Luthor (Giancarlo Esposito) to become the new CEO of the supervillain group known as the Legion of Doom.
Season 4 explored how the duo's new positions challenged them individually and as a couple, especially given how directly opposed the goals of their jobs were. Harley struggled to adjust to the Bat-Family's ways of crime fighting, specifically their rule against killing criminals, and began to unknowingly commit crimes herself while sleepwalking due to her efforts to repress her villainous impulses. Ivy tried to use her new position to implement her ideas of "socially conscious evil" but faced opposition from peers and colleagues due to the institutional sexism of the villain community. Eventually she discovered that Lex, whose own sexism was always thinly disguised at best, had mostly given her the position simply so she could substitute as CEO for him while he concocted a plan to block out the sun to mess with Superman (James Wolk).
Harley and Ivy Realize All They Need Is Each Other in the Season 4 Finale
Although Ivy managed to get the Legion board of directors to vote to stop Lex's plan in the penultimate episode, in the finale she is frustrated to see that he still wields influence, with even her fellow evil women in business leaders attending his birthday party, where he reveals that while the sun was blocked, he was able to steal Superman's powers, and, most importantly to Lex, his hair. Harley, who has quit the Bat-Family and accepted that she is neither a hero nor a villain and is simply "Harley fucking Quinn," joins Ivy's side and proves that once again, they are better when they are together. She and Ivy use Lex's ozone laser to destroy the Legion headquarters, LexCorp, and many other businesses, though Harley insists they allow the buildings to be evacuated first.
RELATED: 'Harley Quinn' Showrunner Believes Harley and Ivy Are More Interesting When They're Together
Harley Leaves the Bat Family and Joins the Gotham City Sirens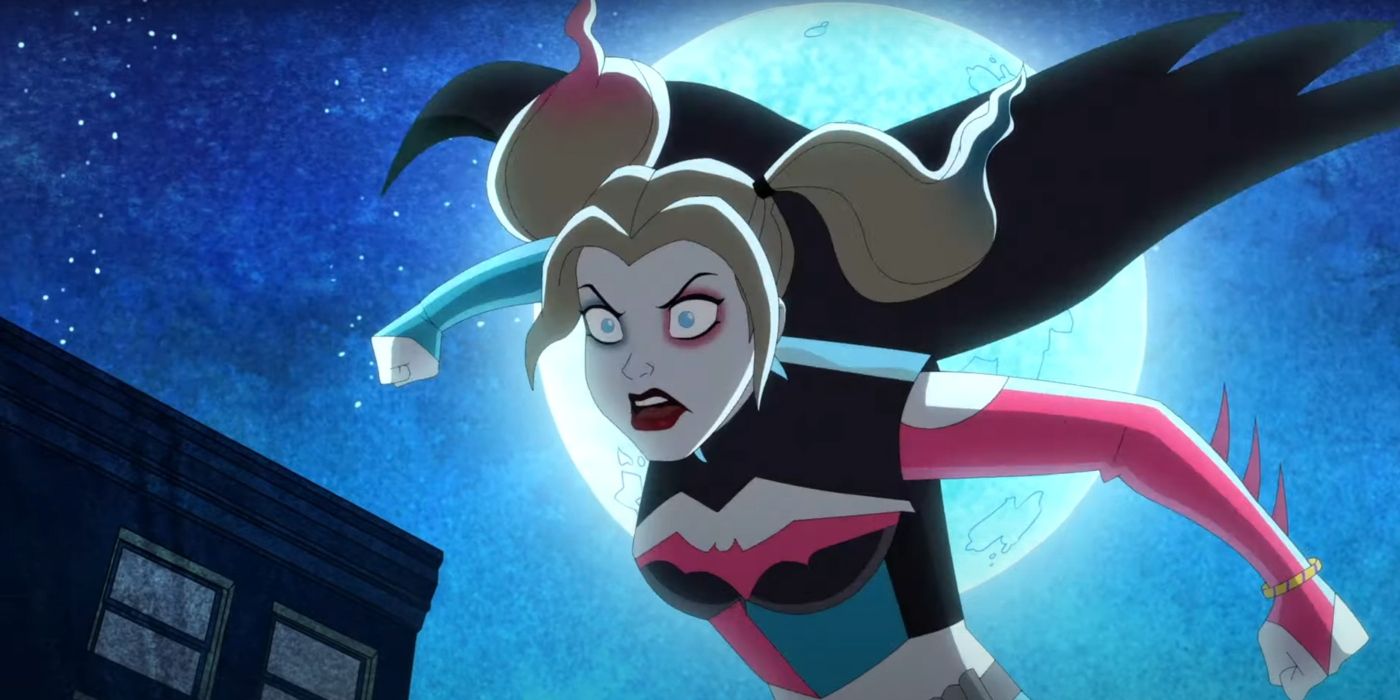 Harley's decision to leave the Bat-Family comes about after she learns that she herself, not her clone, killed Dick Grayson/Nightwing (Harvey Guillén) while sleepwalking, and the Joker (Alan Tudyk) shot and paralyzed Barbara Gordon/Batgirl (Briana Cuoco). Harley shows her new anti-hero morals while dealing with the aftermath of the shooting. Although she can't bring herself to kill Joker as she might have in the past, she also doesn't follow traditional superhero protocol and turn him over to the authorities, instead giving him to Jim Gordon (Christopher Meloni), Barbara's father, who may very well kill him for hurting his daughter. Barbara similarly feels that she can no longer follow the Bat-Family's rules, so she, Harley, Ivy, and Selina Kyle/Catwoman (Sanaa Lathan) form their own team outside of the hero and villain communities, which they dub the Gotham City Sirens.
'Harley Quinn' Season 4 Is Flawed, but Ambitious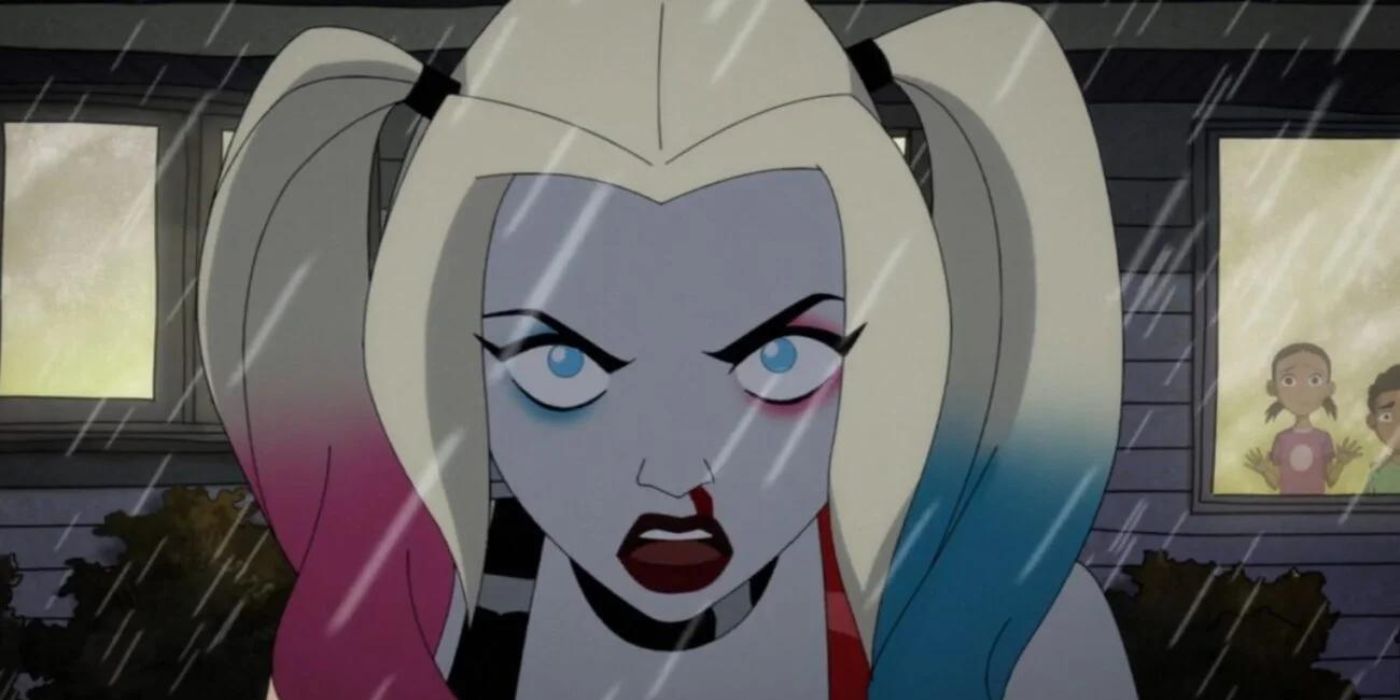 The finale's main storyline has both strengths and weaknesses. It's heartwarming to see Harley and Ivy recommit to each other, and Ivy quitting the Legion emphasizes how pointless it is to try to change corrupt systems from within, but it is a bit disheartening to see both characters mostly fail at the goals they had set for themselves at the beginning of the season. The point the show seems to be making is that those goals were misguided or unnecessary as the couple just needed to be unapologetically themselves, but this didn't make for as cathartic a solution as past seasons have had. Barbara's decision to leave the Bat-Family for the Sirens also feels rushed and forced, one of many problems with the show's decision to adapt the infamous Killing Joke storyline. Still, it would be exciting to see Barbara adjusting to her new role as Oracle and the three of them working more closely with Catwoman should there be a fifth season.
The hasty shooting leading to Barbara's paralysis was the culmination of the season's Joker storyline, which was arguably its biggest disappointment. As Harley's abusive ex-boyfriend Joker was the perfect misogynistic villain for the show's first season, and Tudyk's performances and sharp dialogue made the character both genuinely frightening and darkly amusing, as he often should be. But it wasn't until after his initial defeat that the character's story really took off in an especially creative direction.
At the end of Season 1, Harley and Ivy tossed Joker back into the acid that had initially transformed him, right before a giant tower he had built collapsed. Joker somehow survived, but the acid changed his skin from its unnatural white to a normal color, and he lost his memory. Harley and Ivy encountered him again in Season 2 when he was working as a friendly bartender. It was revealed that in his new life as a civilian, he had entered into a relationship with a nurse named Bethany (Justina Machado and Krizia Bajos) and even served as a father figure to her two children. To stop Doctor Psycho's (Tony Hale) plot to take over Gotham, Harley was forced to push Joker back into the acid. But although his supervillain persona was reawakened, in one of the series' most unexpected twists, his love for his newfound family remained.
His stories, which saw him more focused on being a supportive partner and father than committing crimes, became a highlight of Season 3 and led him to become Gotham's highly progressive mayor, although he did attain the position through characteristically ruthless means. This resulted in the hilariously ironic scene in which Joker presided over Bruce's arrest as part of his continued effort to hold the 1% accountable. The unexpected use of the character was seen as one of Harley Quinn's biggest strengths, exemplifying the writers' ability to creatively alter DC icons.
Unfortunately, Season 4 saw Joker making a wholehearted return to crime after he began to feel left out of the supervillain community. While this was presumably meant to parallel Harley's own villainous relapses, it feels like a mistake to effectively undo one of the show's most unique stories. It was funny that Bethany and the kids revealed their own villainous tendencies by agreeing with Joker's choice and laughing maniacally, but the dichotomy between Joker the sadistic criminal and Joker the responsible family man and politician shouldn't have been sacrificed.
Season 4 made some other risky choices that also didn't pay off especially well, chief among them the choice to minimize the roles of Harley's former crew members King Shark (Ron Funches) and Clayface (Tudyk). While new characters related to Harley and Ivy's new positions needed to be included to highlight how the ladies' lives are changing, viewers couldn't help but miss the group dynamic from the earlier seasons. Ivy's sudden rivalry with the newly famous Clayface led to some snappy quips, but it was also rather sad to see the former friends at each other's throats.
That said, there were also some bold choices that definitely did work. Giving Bruce a minimal role and keeping him in prison the entire season was necessary to create the tension between Harley and the Bat-Family, and ensured that the significance of his dramatic Season 3 arc was properly emphasized. In the finale, after witnessing Harley and Ivy's attack on the city, Bruce, realizing that Batman was needed again, bribed a judge (possibly DC character Adrian Chase) and was quickly released. His impending return wouldn't be nearly so exciting if it had happened too soon after his arrest. And devoting an entire subplot to James Adomian's Bane traveling to Italy and learning to become a pasta maker as part of a failed attempt to win the affections of Nora Fries (Rachel Dratch) was some classic Harley Quinn hilarity.
The Season 4 Finale of 'Harley Quinn' Sets Up the Return of Nightwing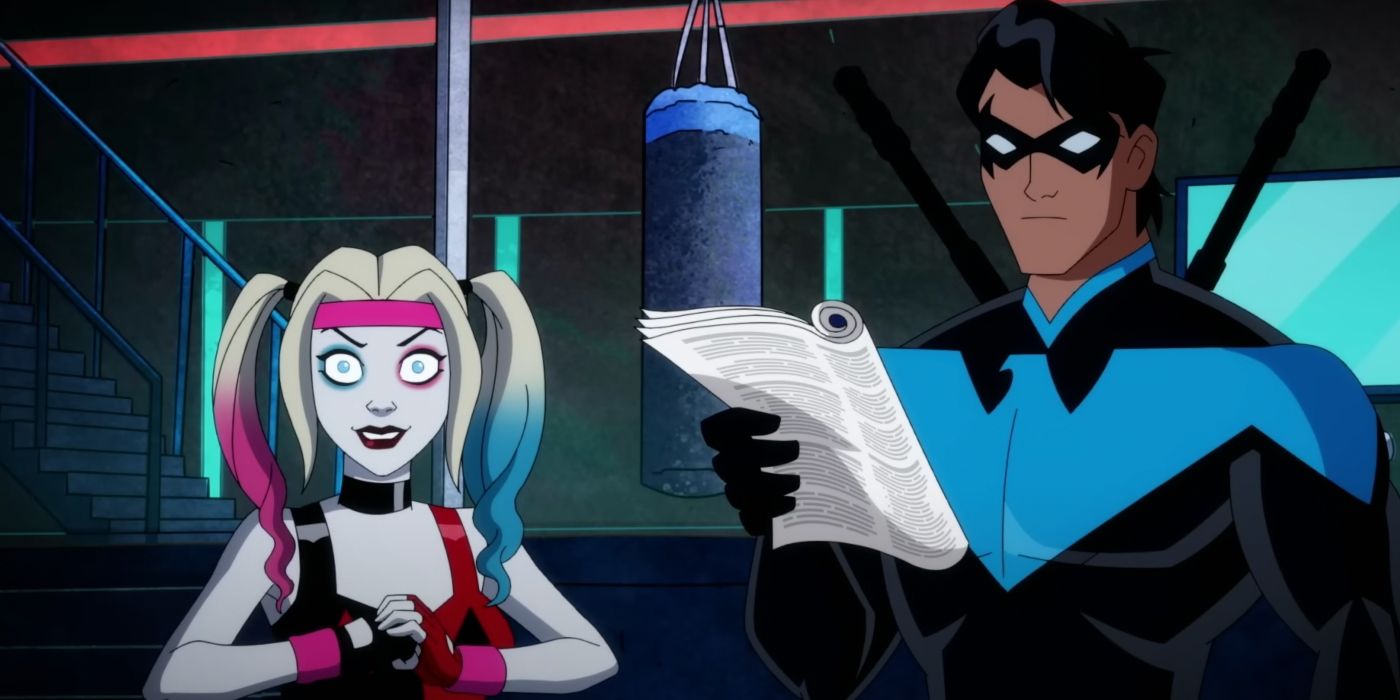 In addition to the general promises of Harley's adventures continuing with the Sirens and Batman returning, the finale also teased a more specific storyline for a possible fifth season. After they gather at a cemetery, the Sirens discover that Nightwing's body has been stolen. The episode's final scene sees Damian Wayne/Robin (Jacob Tremblay) and his mother, Talia al Ghul (Aline Elasmar), placing the body in one of her father, Ra's al Ghul's mystical Lazarus Pits. Nightwing has returned from the dead, his personality obviously altered by the madness that comes from the Pits. He demands to know, "Where the fuck is Harley Quinn?" while Talia watches with sadistic glee.
Talia had been a friend and mentor to Ivy throughout the season until Ivy realized she was not going to help make radical change, after which she destroyed Wayne Enterprises, which Talia was CEO of while Bruce was in jail, giving her reason to hate the couple. An alliance between Talia and the maddened Nightwing would certainly pose a threat to the Sirens, and the upcoming spin-off Kite Man: Hell Yeah! may very well provide some additional set-up for Season 5. Unfortunately, fans will likely have to wait until the strikes are over for a fifth season to be confirmed.
Denial of responsibility! TechCodex is an automatic aggregator of the all world's media. In each content, the hyperlink to the primary source is specified. All trademarks belong to their rightful owners, and all materials to their authors. For any complaint, please reach us at – 

[email protected]

. We will take necessary action within 24 hours.