The Big Picture
Real Housewives fans miss Nene Leakes, but they should give Dr. Heavenly from Married to Medicine a chance to fill that void. She offers hilarious honesty without the drama.
Dr. Heavenly is a rising star on Bravo, known for her outrageous opinions and comical commentary. She is far less problematic than Nene and has multiple successful businesses.
Dr. Heavenly delivers humor and authenticity like Nene, but without the violent outbursts or inappropriate behavior. She maintains boundaries while still entertaining audiences on Married to Medicine.
Real Housewives fans have been tagging Andy Cohen with requests to reinstate Real Housewives Of Atlanta heroine Nene Leakes to the Bravo world. Fans suggest Nene is great for reality TV and one of the most entertaining characters to watch in the genre. Nene was introduced to audiences in the premiere season of RHOA in 2008 and immediately became a fan favorite for her brutally honest reads, and her ability to be humorous while shooting her signature rhetorical daggers at her opposing peach-carrying members in Atlanta. Audiences loved Nene's raw and uncut honesty and have felt a void in the Bravo universe since Nene finally left the series after Season 12.
Nene's presence has been superseded by a wife with similar qualities that are proving to be more entertaining and less of a liability than the Glee alum. Married to Medicine's Dr. Heavenly Kimes is the new and improved version of Nene, offering all the humorous honesty without the threat of violent outbursts and inappropriate backlash.
Married To Medicine
The ladies of Atlanta's exclusive medical inner circle return with more patients, less patience and a few heart palpitations along the way.
Release Date

March 24, 2013

Cast

Jackie Walters, Simone Whitmore, Toya Bush-Harris, Quad Webb

Main Genre

Reality-TV

Rating

TV-14

Seasons

10
Dr. Heavenly Rises as Bravo Royalty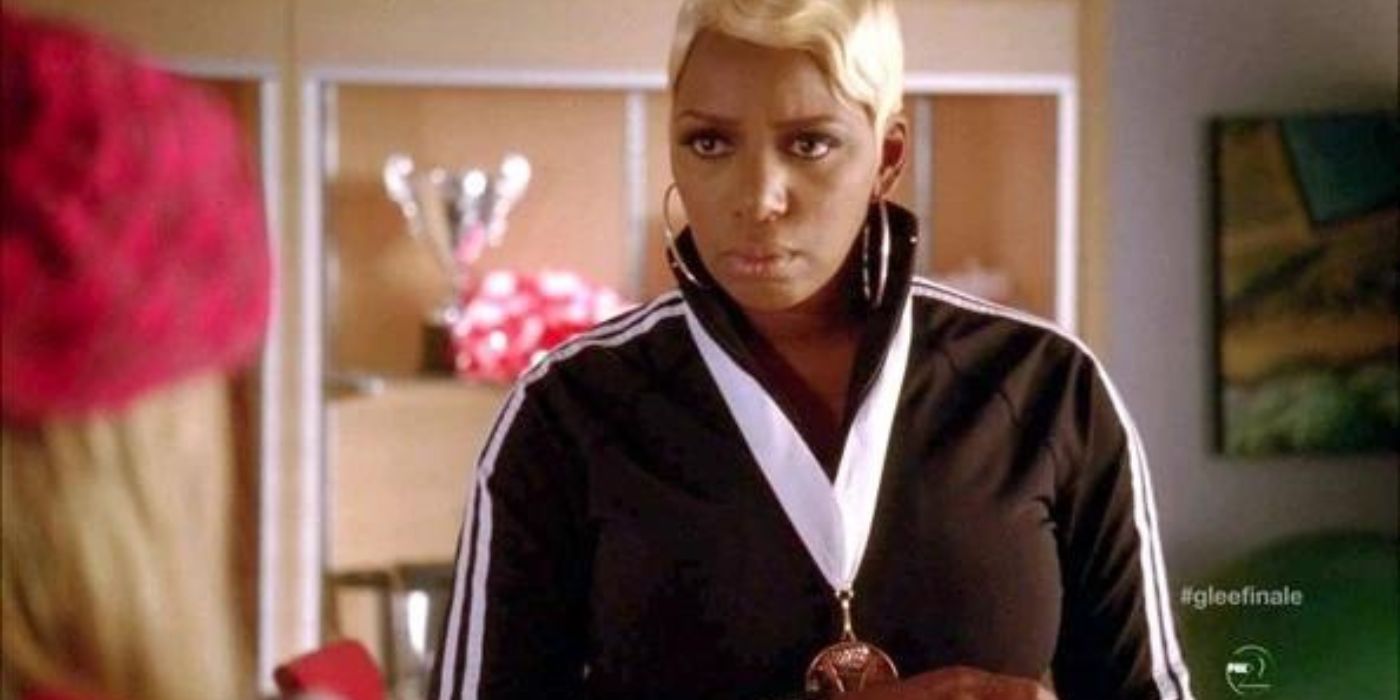 Much like Nene, Dr. Heavenly entered the Bravo reality sphere in 2013, sans the glamorous image needed to attract a Bravo following. A dentist by trade, it was obvious Dr. Heavenly was a woman who led with her intellect and not her bust-to-waist-to-hip ratio. Like 2008 Nene, it was clear Dr. Heavenly could shake things up, but she played her hands close the first few seasons and focused on adapting to balancing being a professional dentist with a thriving practice, being a mother of two, and a wife to a successful physician. Dr. Heavenly continued learning the ropes of reality television and allowing more of her personality to take center stage on the show. Her BFF, Dr. Jackie Walters, acted as the balance for Dr. Heavenly's off-color humor and managed to balance her often brashness with the other doctors and their wives.
RELATED: 'Married to Medicine' Would Suck Without Dr. Heavenly Kimes
In the years since Married to Medicine's premiere, Dr. Heavenly has allowed more of her personality to shine and has become one of the most outspoken voices on Bravo. Dr. Heavenly shares her perspective on other reality TV stars doling out hilarious harsh truths laced with tough love and sensibility. In Season 10, season Dr. Heavenly's choice to bring in Sweet Tea, the fiance' of Quad Webb's ex-husband, has created waves among the cast. Instead of showing empathy for her friend Quad, Dr. Heavenly doubled down on her reasoning that the woman would make great TV and solidified her place as a force to be reckoned with. For Bravo fans missing Nene's presence, Dr. Heavenly is a new and improved version of a brazen reality star who entertains while keeping things real at all costs.
Nene Was a Liability While Dr. Heavenly Refuses to Push Certain Boundaries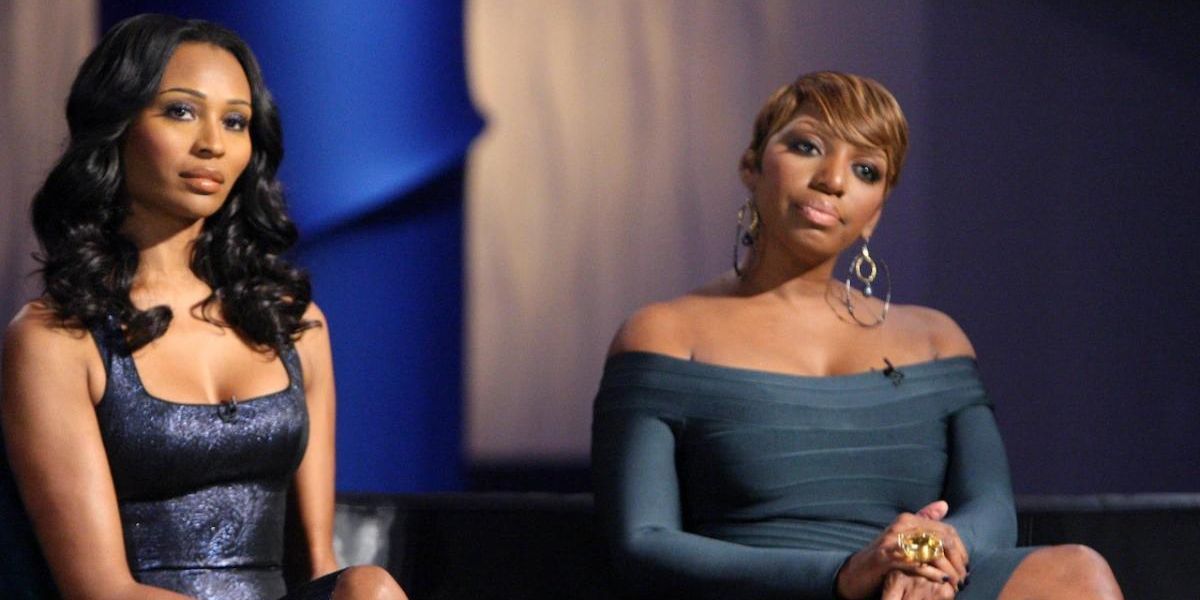 Nene's humor made her a favorite for appearances and hosting events and at one time she started branching out into comedy. With fans voicing their love of her bold, unapologetic humor, Nene tried her luck hosting an all-female comedy tour. Things looked promising when she was booked to host R&B group Xscape's tour, but Nene was known for losing her decorum at the first sight of criticism. One night after being heckled by a woman in the audience, she shouted back that she hoped the woman's Uber driver sexually assaulted her on the way home. She was fired and canceled briefly on social media.
On the other hand, thousands tune in to Dr. Heavenly's YouTube channel to hear her outrageous opinions and comical straight no-chaser commentary, but she is far less problematic than Nene. Dr. Heavenly often partners with popular bloggers to weigh in on pop culture trending topics and recap other reality shows. While Nene focused on getting her coins up by doing cameos and appearances on popular television shows. Dr. Heavenly's coins are guaranteed by her top-rated dental practice, Smiles by Dr. Heavenly in Duluth, GA. She owns a popular beauty supply store titled, Heavenly Beauty ATL, and mentors other businesswomen in their quest to develop multiple streams of income with Dr. Heavenly University. Nene attempted entrepreneurship with the Linnethia Lounge that she opened during her final stint on RHOA, but the lounge received horrible customer service ratings and eventually closed its doors to the public.
For anyone wanting the audaciousness of a reality star who entertains, holds others accountable, and offers the kind of good old-fashioned common sense that Nene was praised for when she told Kim Zolciak to close her legs to married men, should consider getting to know the funnier and far less problematic Dr. Heavenly. While attending BravoCon, Dr. Heavenly got on LIVE and pleaded with women not to spend their money on over-priced designer bags while they were still renting their homes. It was an outright dig at cast mate Toya Bush-Harris who has struggled with financial pitfalls throughout her time on the show, but continues showing up laced in designer labels. Dr. Heavenly's plea was met with laughter, but because most of her followers agreed with her suggestion, it was not seen as facetious.
After BravoCon she teamed up with Carlos King and discussed new castmate Sweet Tea and shared that she knew Dr. G continues to compare her to his ex-wife Quad. While Carlos gagged over the revelation, Dr. Heavenly shrugged it off and said she believed Sweet Tea would level up after being on a show with other "bad b–ches" like herself. Again, fans couldn't help laughing at the expense of Sweet Tea, but Dr. Heavenly's comments seem rooted in humor and truth, so it's hard to charge her with maliciousness.
People with nothing to lose are usually said to be dangerous because nothing is keeping them from throwing their opportunities away. When Nene was introduced to the RHOA audience, she wasn't locked in a respectable career, so there were few boundaries she dared not cross in exchange for attention and a growing social media following. Dr. Heavenly, along with her colleagues on Married to Medicine, don't have the luxury of crossing certain boundaries because they are self-made professional women with a clientele that trusts them to deliver quality healthcare.
Dr. Heavenly Offers All the Humor and Authenticity of Nene Without the Propensity for Violence or Inappropriate Behavior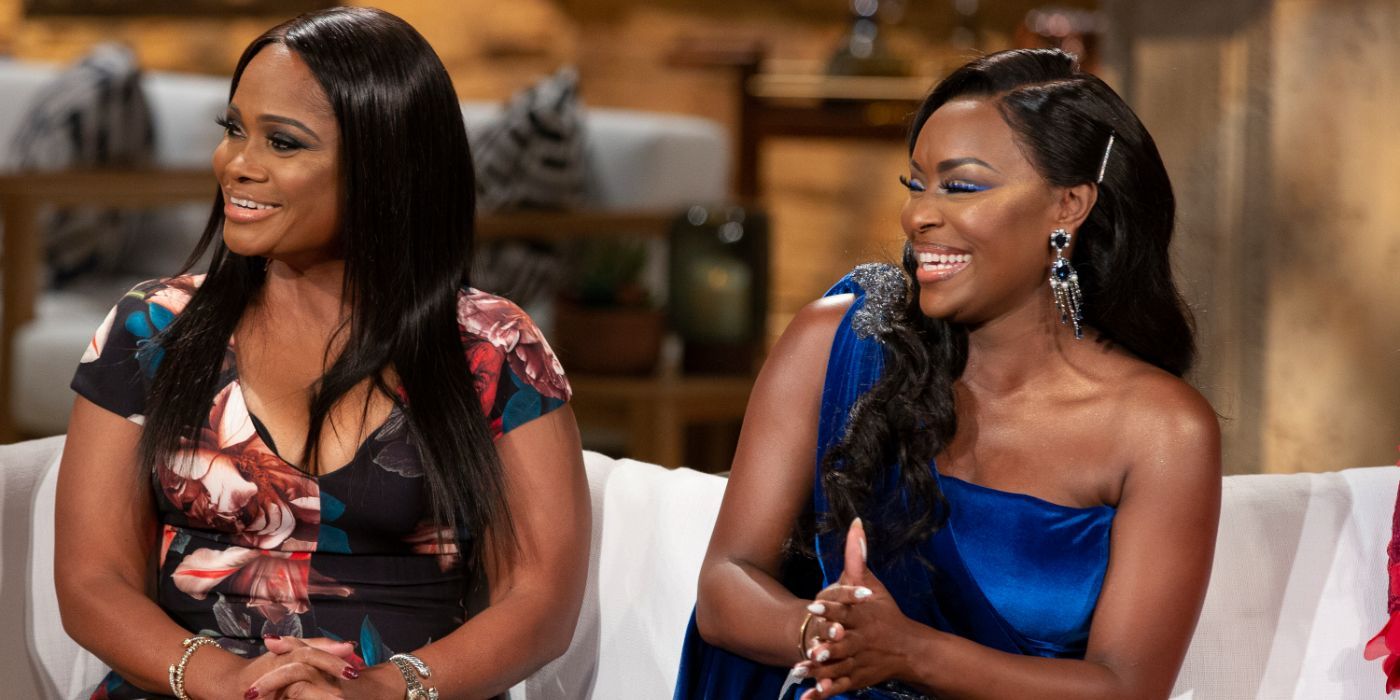 Dr. Heavenly delivers on camera and, in most cases, is wittier and funnier than Nene. RHOA has a bigger audience than Married to Medicine, which could be the reason that more fans haven't realized their desire for outrageous reads and over-the-top honesty that defined their Nene fix could be satiated with a dose of Dr. Heavenly. Besides keeping her insults within reason, Dr. Heavenly makes the viewer believe she genuinely likes the other women, even if she enjoys making their lives difficult at times. Dr. Heavenly's friendship with Dr. Jackie allows the viewer to see a softer side that was never witnessed with Nene and any of the women she befriended on the show. In fact, Nene's friendships with Cynthia Bailey, Marlo Hampton, and even her current nemesis Kim Zolciak all pointed to the reality that Nene was never truly invested in any of the friendships beyond filming.
Audiences love a woman who isn't afraid to speak her truth at the expense of others, but we also want to believe that woman has some boundaries that she won't overstep. We love the humor that's in your face, but we also want to believe there is empathy and relatability behind the jokes. Instead of begging Andy Cohen to forget Nene's racial accusations, violent outbursts towards production, and belittling remarks against Evolution media, Real Housewives fans should tune in an hour later on Sunday and get to know Dr. Heavenly. After paging Dr. Heavenly for a few Sundays, fans will lose the taste for Nene's dramatics and instead enjoy a funnier version from an in-demand dentist who can not only make you laugh, but also fix your smile.
Married to Medicine airs every Sunday on Bravo at 9 PM EST. Next-day streaming is available on Peacock.
Denial of responsibility! TechCodex is an automatic aggregator of the all world's media. In each content, the hyperlink to the primary source is specified. All trademarks belong to their rightful owners, and all materials to their authors. For any complaint, please reach us at – 

[email protected]

. We will take necessary action within 24 hours.
Khushi Patel is a science fiction author who lives in Austin, Texas. She has published three novels, and her work has been praised for its originality and imagination. Khushi is a graduate of Rice University, and she has worked as a software engineer. She is a member of the Science Fiction Writers of America, and her books have been nominated for several awards.