Beyblade is a riveting anime centered on spinning top battles, combining action with friendship, rivalry, and strategic thinking. Like its protagonist, Takao Kinomiya, aspiring to be a Beyblade champion, several anime follow similar narratives. Shows like Yu-Gi-Oh!, Pokémon, and Duel Masters share this competitive structure, featuring young characters honing their skills in different games or sports.
RELATED: Anime Shows With The Best Animation, Ranked
Whether cards, digital monsters, or spinning tops, these anime highlight the spirit of competition and camaraderie, providing engaging entertainment for audiences. Each series offers a unique world-building while upholding a shared mantra that passion, strategy, and friendship can pave the way to victory.
10
Medaka Box
Medaka Box is an intriguing anime adapted from a manga. The series revolves around Medaka Kurokami, a charismatic, talented student council president at Hakoniwa Academy. Alongside her childhood friend Zenkichi Hitoyoshi, she takes on students' requests to improve the school's environment.
The anime starts as a slice-of-life comedy but evolves into a supernatural action series, with Medaka and her team facing off against various formidable opponents. The series is widely appreciated for its special characters, unexpected plot twists, and exploration of human potential and ambition.
9
Cardfight!! Vanguard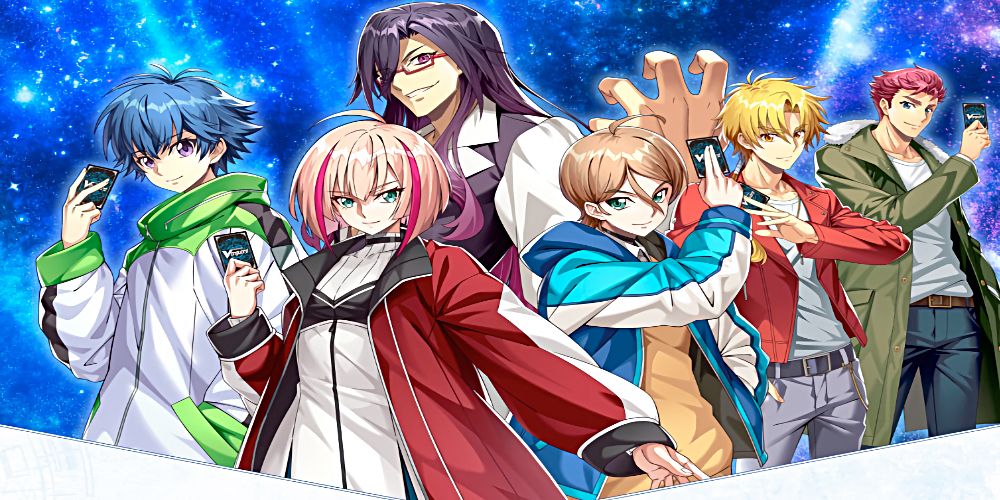 Cardfight!! Vanguard is an anime based on a popular trading card game, depicting a world where card fighting holds significant social sway. The story follows Aichi Sendou, a shy and introverted boy who discovers his hidden potential and gains confidence through the game.
RELATED: Cardfight!! Vanguard Anime To Run Until December 2025
The series stands out for its intricate game mechanics and character development as Aichi navigates friendships, rivalries, and a path to self-improvement. Cardfight!! Vanguard delves into the strategic complexities of card-based games and high-stakes battles, making it an exciting and must watch.
8
Duel Masters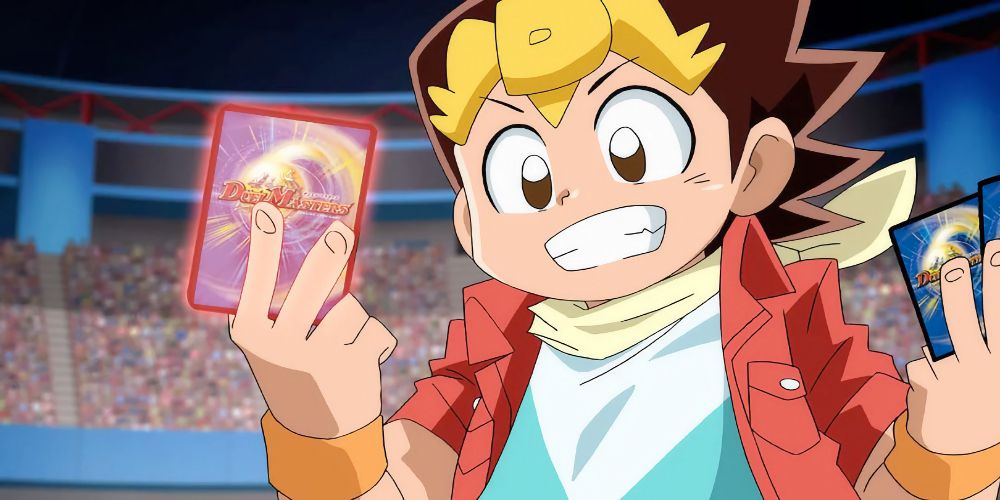 Duel Masters is an anime series based on a strategic trading card game featuring a young, passionate duelist named Shobu Kirifuda. Shobu has a natural talent for the game and aspires to become a world champion like his father. The series primarily revolves around his journey and the various opponents he encounters.
The anime stands out due to its strategic gameplay, fantastical elements, and comedic undertones. Duel Masters showcases Shobu's courage and determination in the face of competition. It's an entertaining watch for those who appreciate strategy, action, and humor.
7
Medabots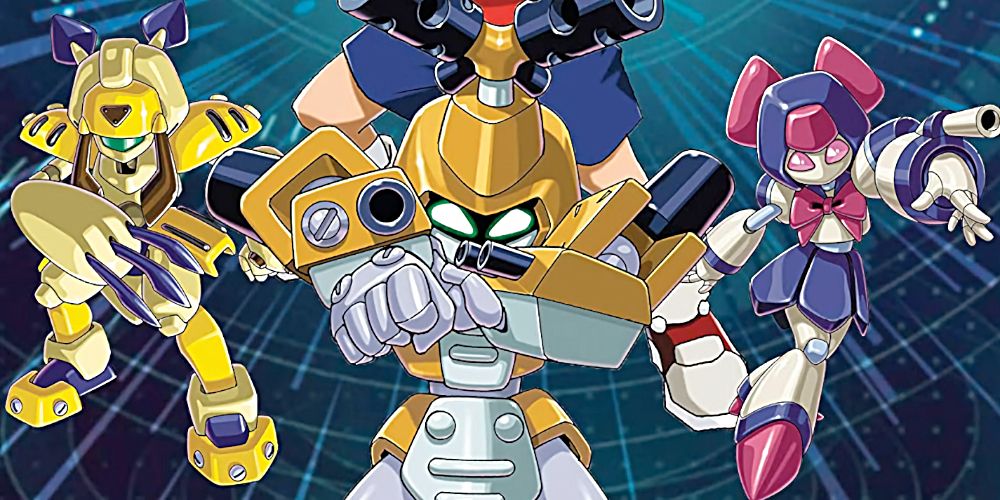 Medabots is a captivating anime set in a world where high-tech robots, known as Medabots, are the companions of children. These robots compete in Robattles, a popular sport. The series follows a young boy named Ikki Tenryou who, despite being unable to afford a Medabot, manages to get his hands on a model named Metabee.
The story unfolds as Ikki and Metabee navigate various Robattles, unlocking Metabee's mysterious past and unique abilities. Medabots beautifully combines friendship, competition, and the discovery of hidden potential, keeping viewers engaged.
6
Inazuma Eleven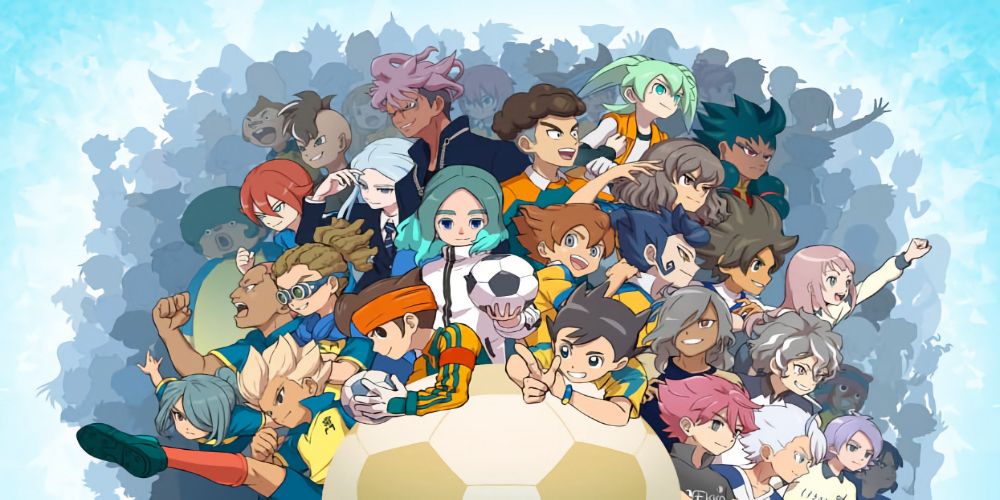 Inazuma Eleven is a soccor sports anime that centers around Endou Mamoru, an enthusiastic goalkeeper for his school's failing soccer club. Inspired by his grandfather's legendary soccer legacy, Endou aims to revive the club and lead his team to the prestigious Football Frontier tournament.
The series has elements of sports, friendship, teamwork, and even a touch of the supernatural as the team learns special, over-the-top moves. The story depicts the power of determination and not giving up. Inazuma Eleven is a motivational anime that encourages viewers to chase their dreams.
5
Zoids
Zoids is an action-packed mecha anime series set in a world where large mechanical creatures shaped like animals and dinosaurs coexist with humans. These machines, called Zoids, are used in combat, wars, and tournaments.
The series follows the adventurous life of Van Flyheight, who discovers a unique organoid Zoid, Zeke, capable of reviving and boosting the powers of other Zoids. The duo embarks on exciting journeys, facing various challenges and battles. Zoids offers adventure, friendship, and a thrilling viewing experience for fans of the mecha genre.
4
Digimon Adventure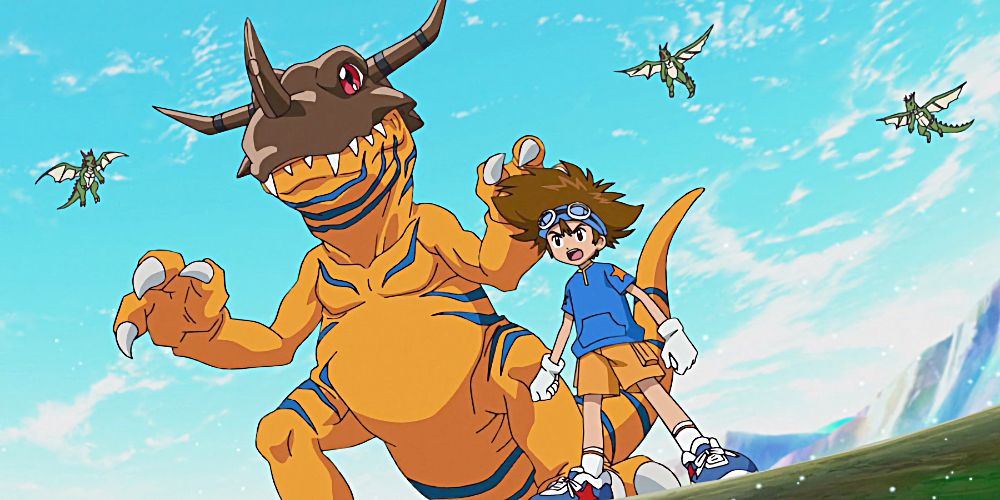 Digimon Adventure is a beloved anime that follows a group of children who, during a summer camp, are transported to a digital world. Here, they each encounter a digital creature or Digimon partner. As DigiDestined, they're tasked with saving both the digital and real worlds from various threats.
The children, each with distinct personalities and insecurities, mature through their journey and form unbreakable bonds with their Digimon. Digimon Adventure is a nostalgic series filled with courage, love, knowledge, and more, through thrilling battles and heartfelt moments.
3
Pokémon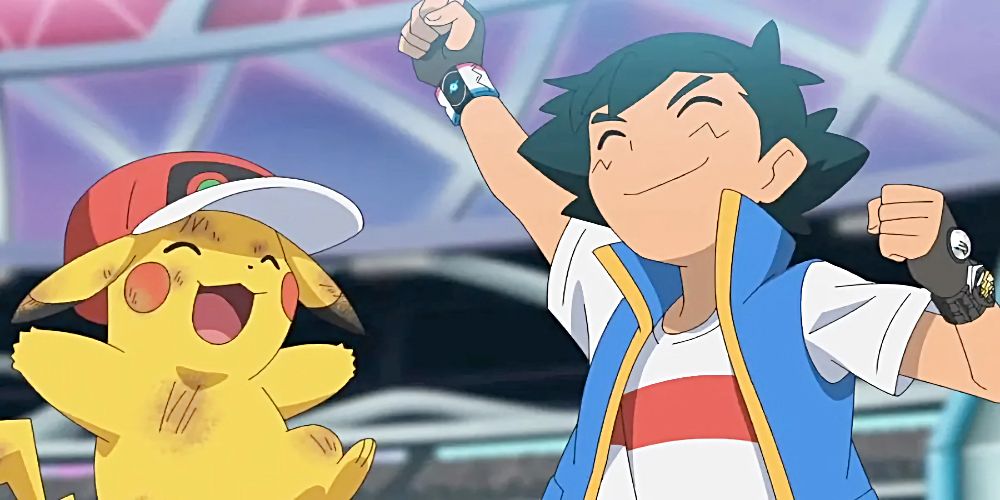 Pokémon is an iconic anime series that follows the journey of a young Pokémon Trainer, Ash Ketchum, and his loyal Pokémon partner, Pikachu. Ash's dream is to become a Pokémon Master, the highest achievable level for a trainer. As they traverse various regions, they meet new friends, face rival trainers, and encounter many unique Pokémon.
RELATED: Pokémon Anime: Best Hoenn Episodes
The series brilliantly incorporates adventure, friendship, and competition, capturing the essence of the wildly popular Pokémon franchise. With its entertaining stories and cute characters, Pokémon has become a beloved series for generations of fans worldwide.
2
Bakugan Battle Brawlers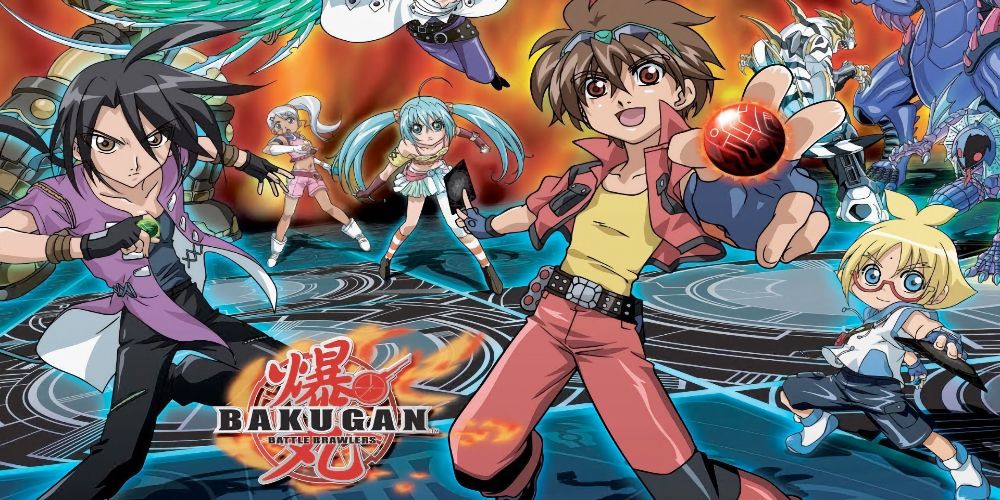 Bakugan Battle Brawlers is an anime that revolves around the game of Bakugan, where players roll spheres onto cards to reveal various creature transformations. The story follows Dan Kuso, a talented player who, along with his friends, stumbles upon Bakugan and accidentally becomes involved in a battle to save the parallel universe of Vestroia.
As the series progresses, the Brawlers face various challenges, uncovering secrets about the Bakugan game, the universe of Vestroia, and their potential. The series offs an enjoyable viewing experience for those who love game-based anime.
1
Yu-Gi-Oh!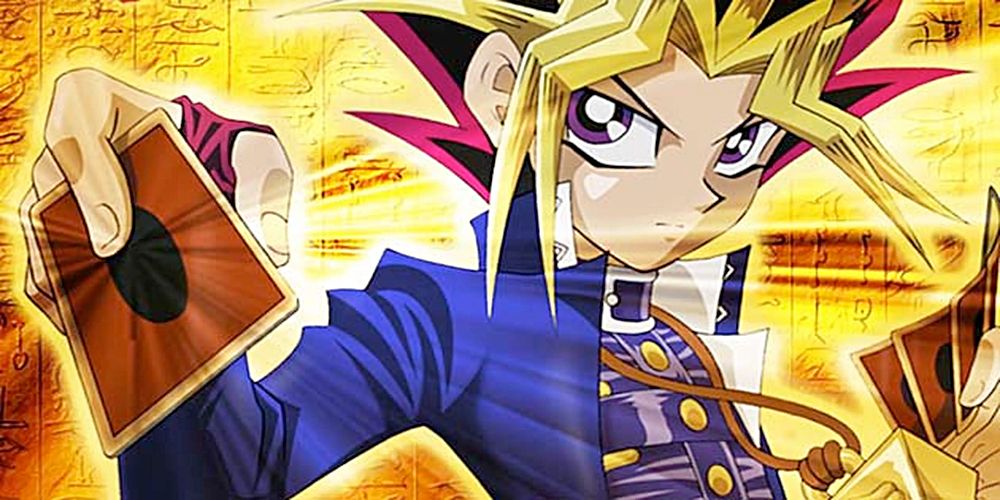 Yu-Gi-Oh! is an engaging anime centered around a card game with significant influence within its universe. The series follows Yugi Mutou, a young boy who solves an ancient artifact known as the Millennium Puzzle, becoming the host of a gambler spirit.
Yugi and his friends love playing Duel Monsters, a complex card game. When Yugi is pulled into conflicts relating to his past, the game becomes a high-stakes battleground. The series skillfully blends competition, and elements of ancient Egyptian mythology, creating a unique narrative that has captivated fans worldwide.
NEXT: Yu-Gi-Oh!: Best Monsters In The Anime, Ranked
Denial of responsibility! TechCodex is an automatic aggregator of the all world's media. In each content, the hyperlink to the primary source is specified. All trademarks belong to their rightful owners, and all materials to their authors. For any complaint, please reach us at – 

[email protected]

. We will take necessary action within 24 hours.