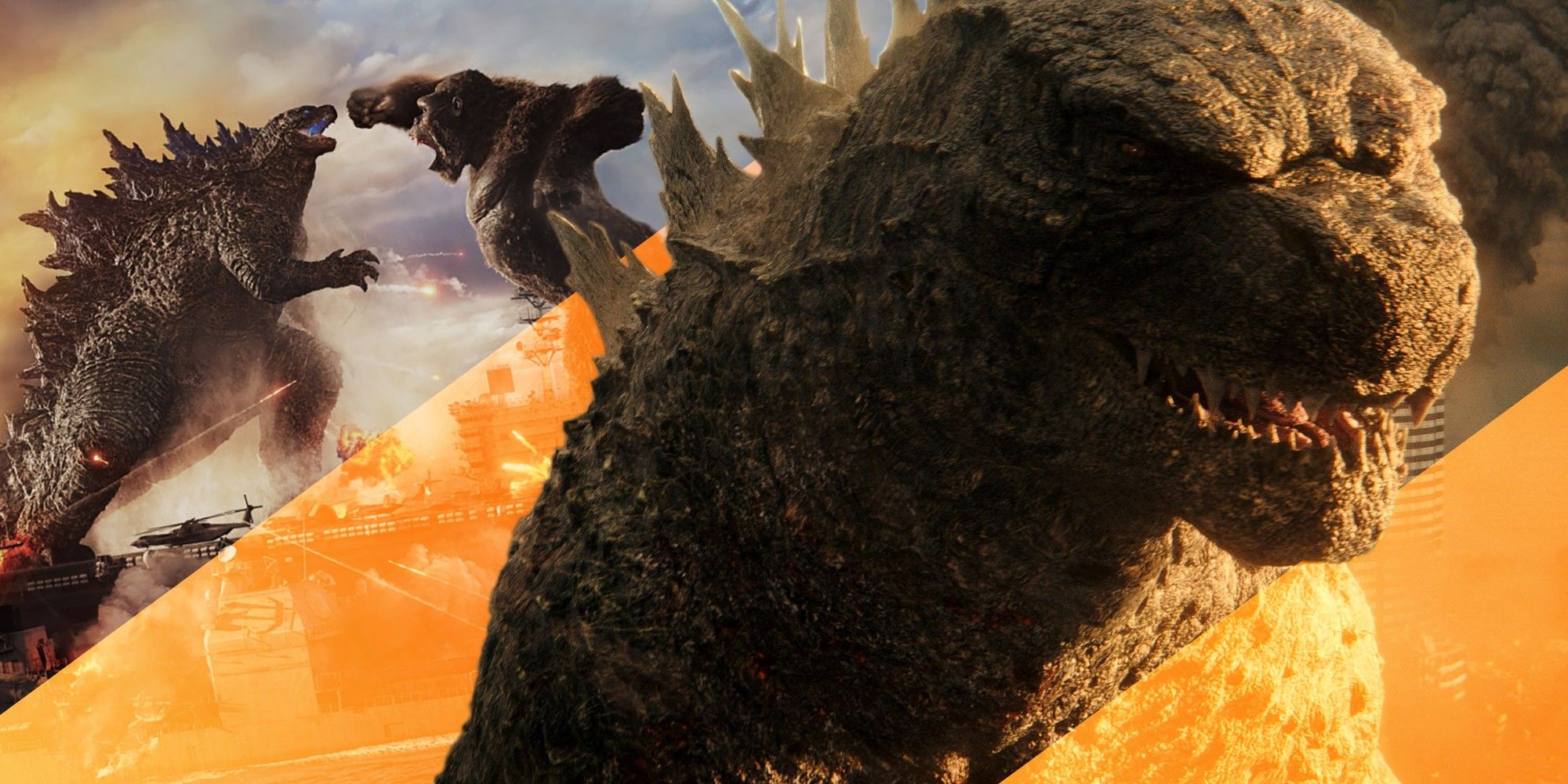 Why Godzilla Was Missing For Three Years Before GvK's Events
Godzilla's attack on the APEX facility in Godzilla vs. Kong was the first time a Titan has been seen in three years. So where has he been?
The CNN news report in Godzilla vs. Kong mentioned that the Titans haven't been seen in three years, so where was Godzilla during that time? His attack on the APEX facility in Florida at the beginning of the movie was apparently the first Godzilla sighting that had occurred in a long time.
The fourth installment in Legendary's MonsterVerse takes place five years after Godzilla claimed the title of alpha of the Titans by beating Ghidorah in Godzilla: King of the Monsters. When he took down his ancient rival, the Titans of the MonsterVerse accepted him as their new leader. The movie's credits revealed that in the aftermath of the fight, he spent some time making sure his Titan minions stayed in line. In between that and Godzilla vs. Kong, he and the rest of the Titans disappeared. He came back alone in the new movie on a mission to stop APEX from bringing back Ghidorah via Mechagodzilla, and to fight Kong.
Continue scrolling to keep reading
Click the button below to start this article in quick view.
Related: Why Mothra's Spirit May Still Be Alive Within Godzilla
Godzilla vs. Kong doesn't provide an explanation for Godzilla's disappearance, but the reason for it was hinted at in the graphic novel prequel, Godzilla: Dominion. The story, which was set two years after King of the Monsters, showed Godzilla patrolling the Earth and fighting rebellious Titans who were failing to obey the will of the alpha. Godzilla was shown to be exhausted from the constant traveling and fighting, and anxious for a break. It wasn't until the end of Dominion that a chance for that finally came. After deciding that it was time for a rest, Godzilla returned to one of his old lairs and called the MonsterVerse's Titans back into hibernation. The Titans being inactive again presumably made it possible for Godzilla to go back to sleep as well.
The timeframe of Godzilla: Dominion's ending matches up with what was said about Godzilla and the Titans going off the radar three years before Godzilla vs. Kong. It does provide a sensible explanation for why the Titans (and Godzilla in particular) were missing for so long. Godzilla did go through quite a lot to defeat Ghidorah, plus being the alpha of so many Titans had to be a challenging and tiresome task.
Dominion confirmed that to be the case by showing him fighting Scylla, Amhuluk, and Tiamat in three separate battles. Protecting the balance of nature meant that Godzilla had to keep a close watch on Titans located all over the planet, so it's understandable that this put him in a position where a short hibernation period was necessary. What Godzilla needed was a chance to recuperate, perhaps soak up some more radiation, and gather his strength for his next fight. His performance in battle against Kong and ability to blast clean through to the Hollow Earth with his atomic breath showed that Godzilla's decision to take a rest paid off. And since he just survived some grueling fights with Kong and Mechagodzilla, it wouldn't be surprising if Godzilla disappears once more ahead of a future MonsterVerse movie.
More: Every Monster Battle That Happened Between KOTM & Godzilla vs Kong
Stowaway: How Did Michael Get Onboard?
About The Author
Denial of responsibility!
TechCodex is an automatic aggregator of the all world's media. In each content, the hyperlink to the primary source is specified. All trademarks belong to their rightful owners, all materials to their authors. If you are the owner of the content and do not want us to publish your materials, please contact us by
email –

[email protected]
. The content will be deleted within 24 hours.