Editor's note: The below contains spoilers for One Piece.
Netflix's One Piece is a thrilling, swashbuckling adventure on the open seas with lovable characters and exciting challenges. The Straw Hat Pirates are one of the most endearing cast of characters on television, with enjoyable interactions that range from playful bickering to sincere moments of vulnerability. Eiichiro Oda gave each of these upstart pirates a distinct backstory that shows the origins of their grand dreams and the reasons why they hold their values so closely to their hearts.
Monkey D. Luffy (Iñaki Godoy) is inspired by an amiable and friendly pirate named Shanks, choosing to follow in his mentor's footsteps to find the mythical One Piece and become the next King of the Pirates. Roronoa Zoro (Mackenyu) is a budding swordsman who shoulders the burden of his deceased friend's dream that one of them would become the World's Greatest Swordsman. Usopp (Jacob Romero Gibson) is a braggadocious yet cowardly young man who wants to become a brave warrior of the sea. And Sanj (Taz Skyler) is shipwrecked and starved, only saved by the sacrifice of a noble pirate chef who shares his dream of finding a legendary ocean.
However, among even this smorgasbord of fascinating backstories, it's the remaining Straw Hat that has the most engaging, endearing, and heartbreaking origin among the characters of the show. Nami (Emily Rudd) is introduced as a thief with a fervent hate for pirates, but it's not until the crew and audience learn about her tragic backstory and see the depths of her internal resolve that everything becomes clear. Nami's bittersweet memories of home are deeply affected by the politics and dangers of the open seas, making her complex past the most interesting among her pirate crew.
RELATED: 'One Piece' Production Designer Richard Bridgland Was Blown Away by the Show's Scale
The Straw Hats Bond with Nami Before Learning Her History in 'One Piece'
Long before the audience learns about Nami's backstory, the Straw Hats are given plenty of time to connect with the resourceful and snarky thief. Despite being introduced in the first episode, her flashback is only revealed in the penultimate episode and final story arc. Most other characters had their origins shown in the episode they were introduced in. Zoro was the only other exception, but his past was still explained only a few episodes after his first appearance.
This narrative choice is incredibly important and effective in making Nami's story feel all the more impactful. Like the Straw Hats themselves, viewers only caught hints and foreshadowing of Nami's true motivations. They formed a connection with the intelligent cat burglar, even despite her constant objections to being part of the crew. When she and Zoro begin sharing personal things about themselves over a drinking game, Nami once more affirms that she has no friends. But at this point, between her adventures and laughs with the rest of the Straw Hats, it felt like a statement about her past life, not her current reality. Though there was the looming curiosity about who she was trying to deliver the Grand Line map to, she nonetheless felt as important to the crew as anyone else.
Nami Has a Humble and Heartwarming Start in 'One Piece'
When Nami's beginnings are finally revealed, it's a far cry from what people might expect. Even Zoro had assumed that someone as streetwise as her came from a big city and was cunning from the get-go, but that assumption was far from the truth. Nami grew up in Coco Village, a small village surrounded by tangerine groves. Not only was her home unexpectedly humble and quaint, but her family life was also surprisingly bittersweet.
A former marine named Bellemere had adopted Nami and another orphaned young girl named Nojiko. Together, the three lived in Coco village as a poor yet connected adoptive family. Years before ever meeting the Straw Hats, Nami was chosen and accepted into an unlikely home. However, that's not to say that things were without issue. Their family was poor, which often left Nami with forlorn yearning for more in her life. As a child, she even stole a book just because she wanted to learn about the world, though they couldn't afford it. She chafed under their limitations and those frustrations seeped into her relationship with her mother, who dealt with the conflicts that came from adopting a child. These humble beginnings felt like a bittersweet children's story about learning to love one's adopted family and working hard to earn what they could. It's all a very sweet narrative that is engaging on its own until major tragedy strikes and the harsh realities of the world are rudely thrust upon Nami.
Nami's Backstory Shows the Dangers of 'One Piece's World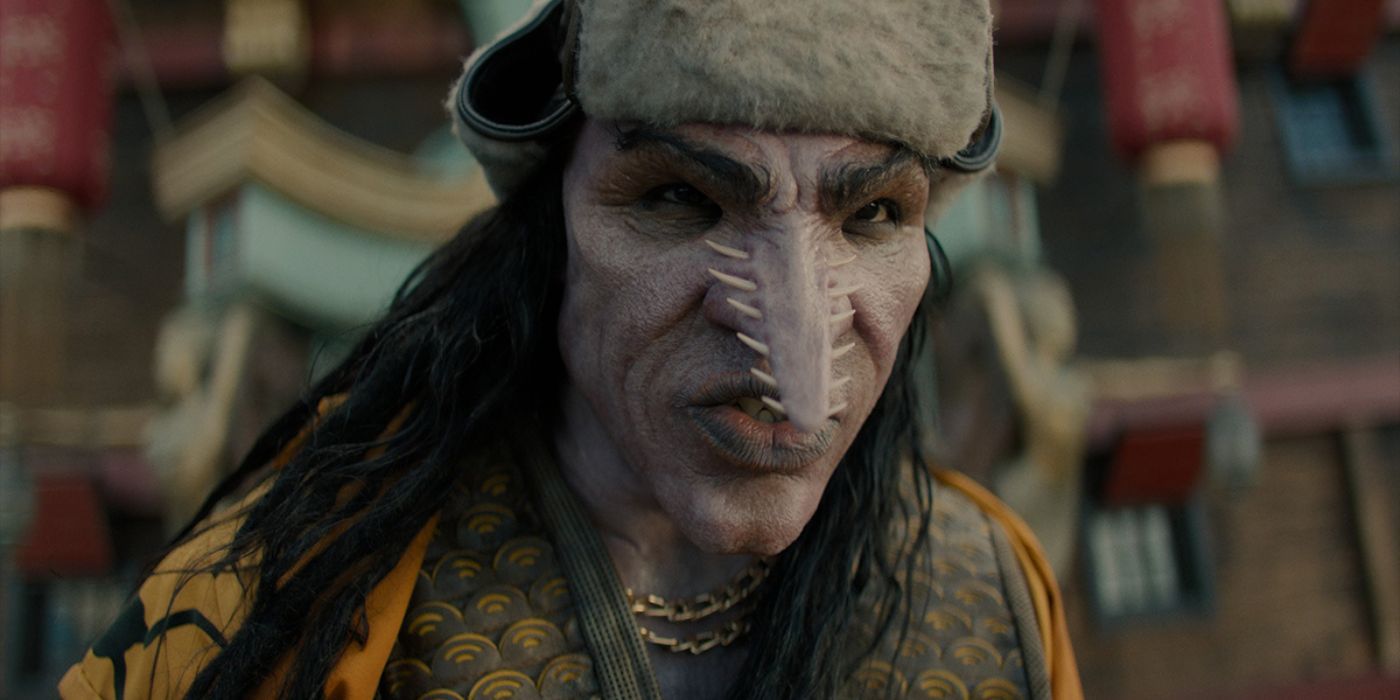 When Nami is first introduced, she is shown to be jaded and highly mistrustful of pirates. How did the child so eager to learn end up becoming a thrifty and devious thief? Nami's humble childhood was thrown upside down when the vicious pirate Arlong (McKinley Belcher III) brutally began terrorizing her small village. The ravaging crew wasn't just comprised of run-of-the-mill bandits either— they were made up of fishmen, capable of superhuman feats of strength and durability. Coco Village, with its meager protections and unprepared residents, quickly succumbed to the pirates' attack.
Arlong's crew went to every home in the village demanding a high tax from its residents as payment to let them live. When they arrived at Nami's home, her mother was almost able to hide her two children from the intruders. However, once they were exposed, Bellemere was left with no other choice. As she only had enough money to pay for either her two children or herself, she unflinchingly gave the money to Arlong to keep her children alive. Despite Nami's adolescent anger at her adoptive mother, Bellemere proudly claims her daughters in the face of certain death. Arlong then murders her in front of Nami and Nojiko's own eyes. There is a reason that Arlong has a reputation as the most dangerous pirate in the East Blue. This attack on Coco Village and the killing of Nami's mother are some of the most heinous acts of piracy that the series shows. Though Luffy has long since shown the audience that there are good pirates, Arlong affirms just how evil pirates can be too.
Nami's resilience is shown by her actions following her mother's passing. Even as a young child, she approaches Arlong and creates a deal with him that could potentially save her village. She offers to work for his crew, making maps and stealing treasures, in exchange for letting her pay for her village's freedom when she accumulates enough wealth. Arlong agrees to her terms, and the young Nami is tattooed with his crew's mark and shunned by her unwitting village, including her own sister. For years, Nami then worked for the Arlong Pirates as a thief and cartographer, slowly stealing and saving enough money to free her home.
The Straw Hats Become Nami's Family in 'One Piece'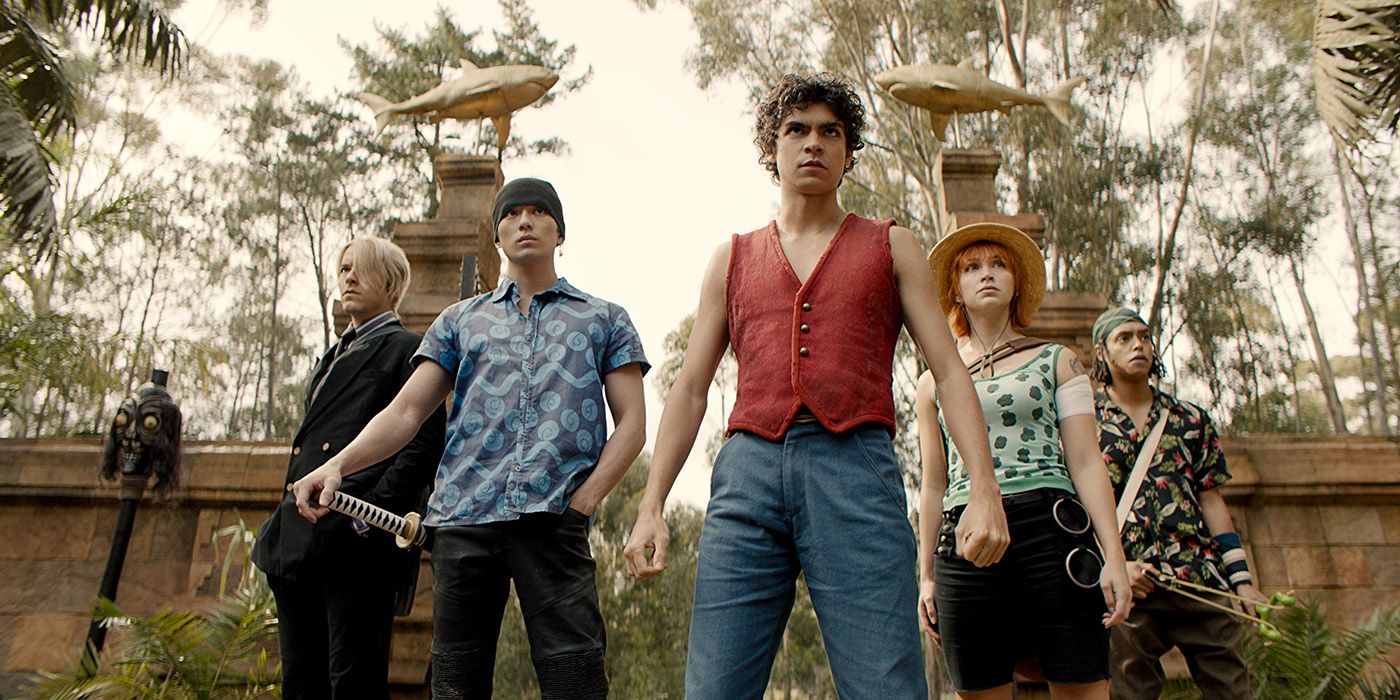 After a near season of build-up, the explanation of Nami's history explains her questionable actions. When she betrays the Straw Hats, it feels like a gut punch even though it was foreshadowed in earlier episodes. Even though she constantly said they weren't friends, her refusal to officially join the crew felt facetious rather than true. However, Arlong and his blackmailing machinations kept her trapped in his service for years.
When the Straw Hats finally learn of Nami's past and Arlong's misdeeds, the clarity of the situation sparks a fire in them that the audience eagerly cheers on. When Arlong betrays Nami by revealing her gold's location to a corrupt Marine before razing her village, it's the final straw. Nami finally learns to trust her actual crew and asks for help in one of the most important scenes in the entire series. Luffy gives her his hat, his treasure, as a promise that they will free her and her home.
Nami's backstory is the most compelling because of the creative narrative tools it's presented with, as well as its strong ties to the overarching themes and ideas of the series. Her self-sacrifice for those she loves is one of the most admirable actions in the series. Her desire for freedom is the crux of Luffy's entire motivation, as the sight of her literal chains sends her captain into a righteous rage. Her initial refusal for a family is rooted in loss, but the pain of such tragedy is remedied by the love of her new and returning family. It takes a while for Nami to finally, officially, join the Straw Hat crew. But when she does, it's the most rewarding payoff of the entire season.
One Piece is streaming now on Netflix, as the Straw Hats eagerly await to set sail for their next adventure.
Denial of responsibility! TechCodex is an automatic aggregator of the all world's media. In each content, the hyperlink to the primary source is specified. All trademarks belong to their rightful owners, and all materials to their authors. For any complaint, please reach us at – 

[email protected]

. We will take necessary action within 24 hours.