Every A-list actor had to start somewhere and all you have to do to find out what your favorite celebrity's very first gig was is take a look at their profile on The Internet Movie Database. We sifted through the much celebrated site and found the first IMDb credit of some of today's biggest stars. 
Tom Cruise (Endless Love)
As is often the case with many actors, Tom Cruise's very first role is nothing like Maverick from the Top Gun movies, Ethan Hunt from the Mission: Impossible movies, or nearly anything else the Oscar nominee is known for for. He appears in Franco Zeffirelli's 1981 romance, Endless Love — starring Brooke Shields and Martin Hewitt — as a student named Billy who describes the time he attempted arson at just 8 years old.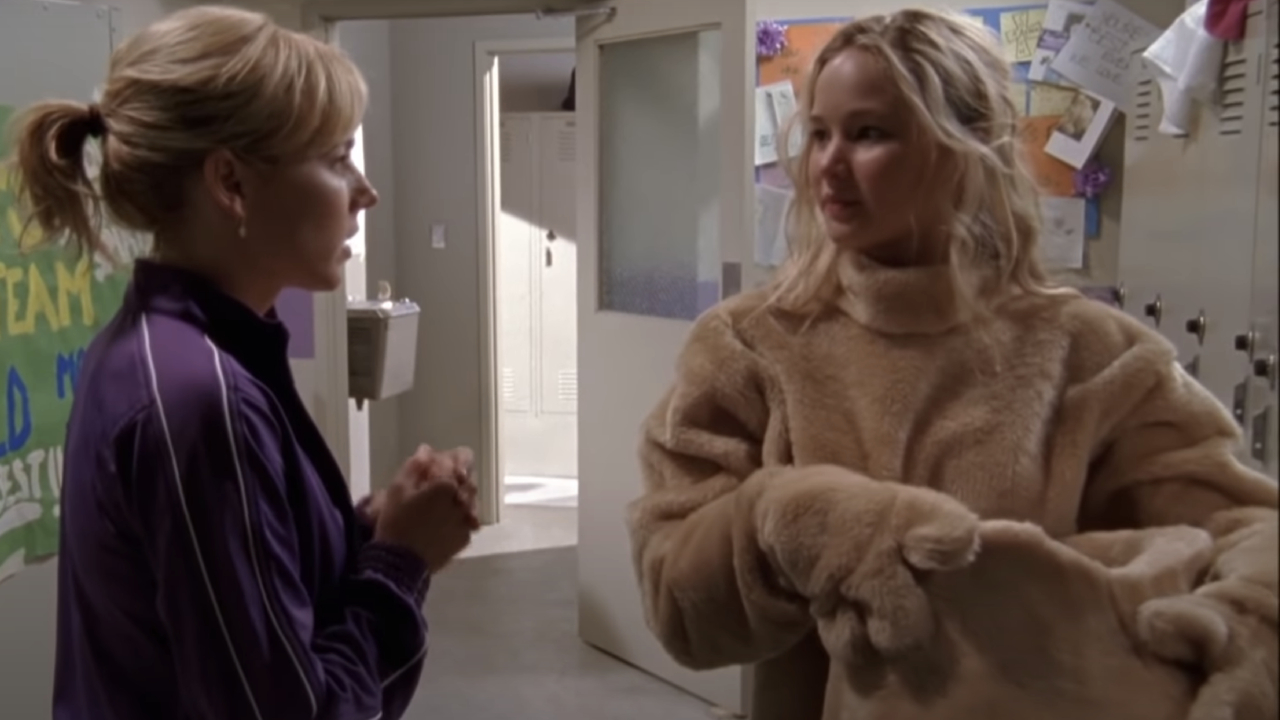 Jennifer Lawrence (Monk)
While appearing on Conan to promote the film that earned her her first Oscar — 2012's Silver Linings Playbook — Jennifer Lawrence recalled the embarrassing story behind her screen acting debut in an episode of Monk from the crime drama's fifth season called "Mr. Monk and the Big Game." She thought she was playing a member of a high school basketball team that Tony Shalhoub's title character helps take over, but would discover a little too late that she was playing their mascot.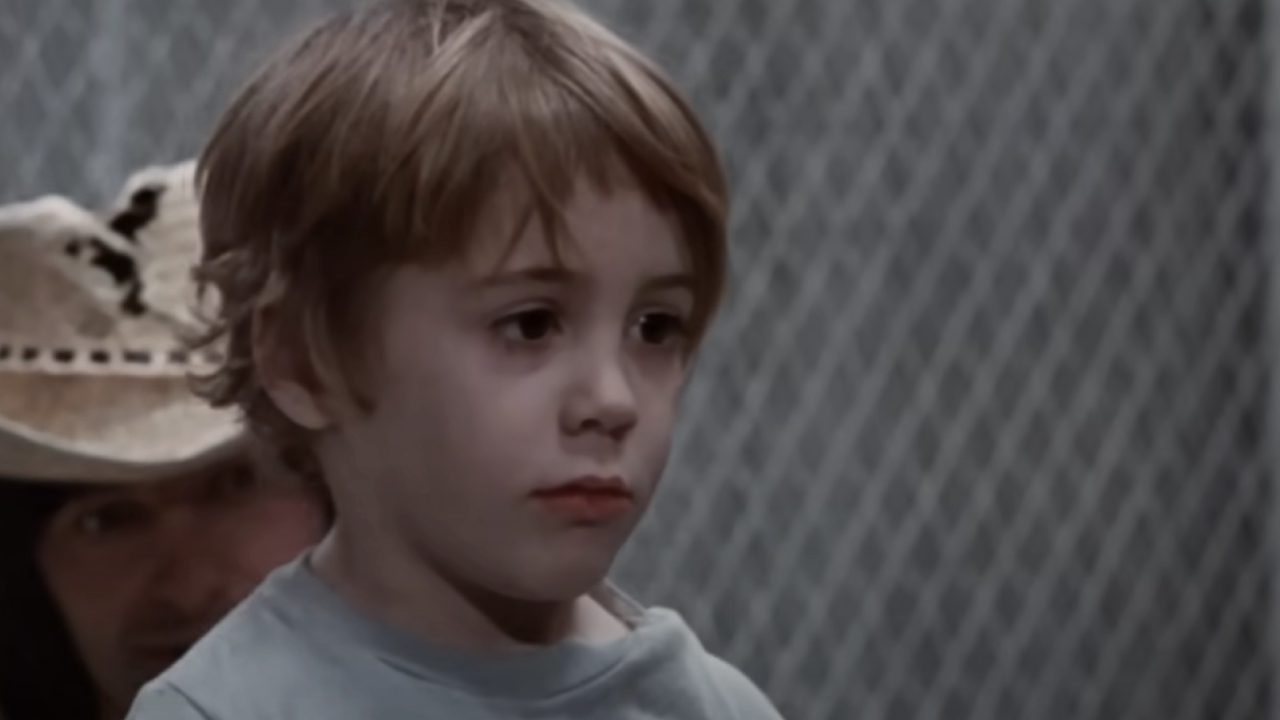 Robert Downey Jr. (Pound)
It's no wonder Robert Downey Jr. is such a confident and charismatic onscreen presence when you learn he has been in the game since he was 5, having debuted in 1970's called Pound. Written and directed by his late father, Robert Downey Sr., the bizarre, X-rated, avant garde drama stars a cast of characters who appear human, but are really dogs waiting to be adopted, including the future Academy Award nominee and Iron Man actor as a puppy.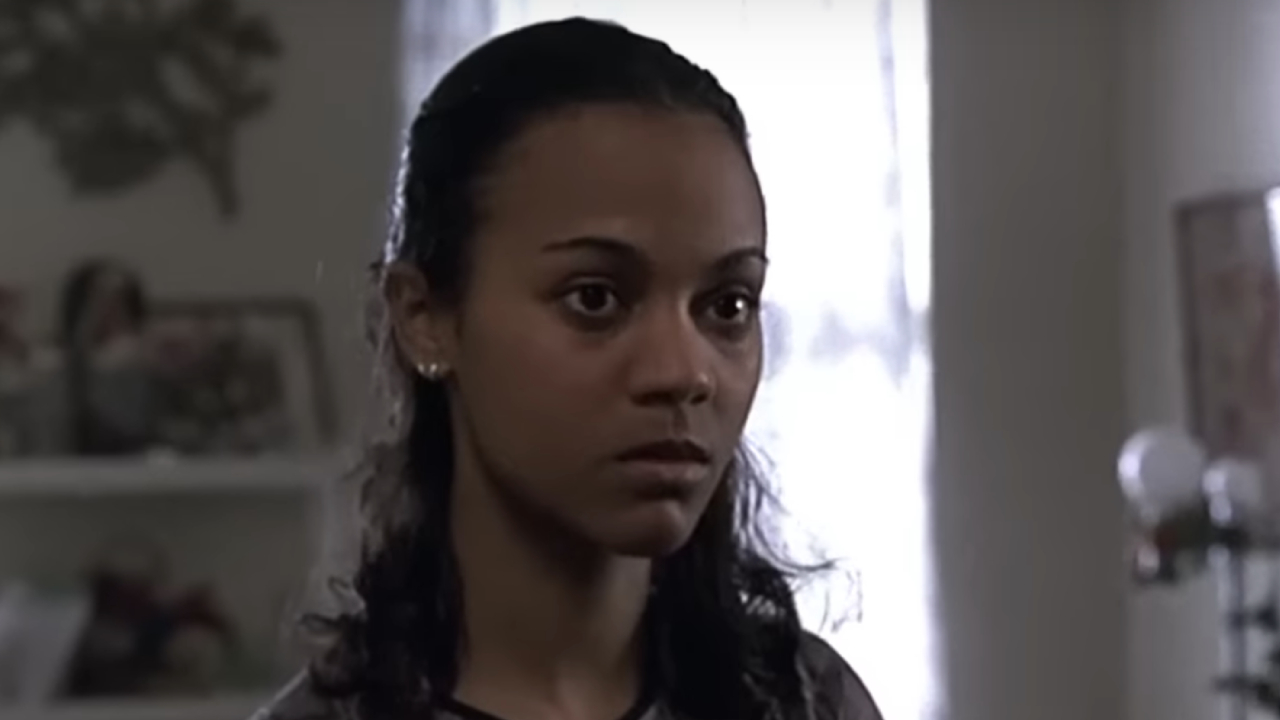 Zoe Saldaña (Law & Order) 
Years before she became one of the highest-grossing actors of all time, Zoe Saldaña's career started when she appeared in the second half of a two-part Law & Order episode called "Refuge," alongside Orange is the New Black cast member, Selenis Leyva, as her sister. Coincidentally, Saldaña would also appear in a Law & Order: Special Victims Unit episode in a different role years later.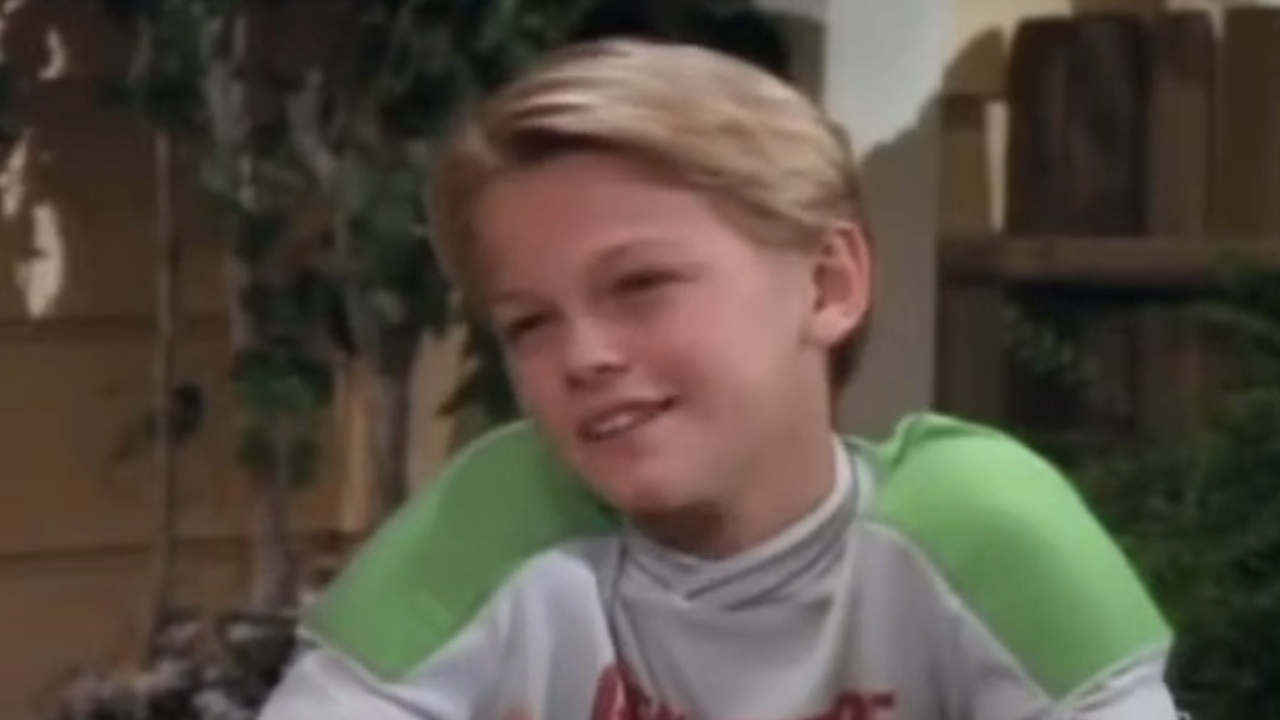 Leonardo DiCaprio (Romper Room)
As he revealed to David Letterman in 1995, Leonardo DiCaprio made his show business debut at 3 on the children's program Romper Room, but was so excited to be on camera, he had to be removed for disruptive behavior. He later appeared on shows like 1989's The New Lassie (pictured) or Growing Pains, paving the way for him to reach A-list status in the Titanic cast and win his overdue Oscar for The Revenant. His wild success today desperately makes us wish we could see his Romper Room footage, which may remain a lost relic, unfortunately.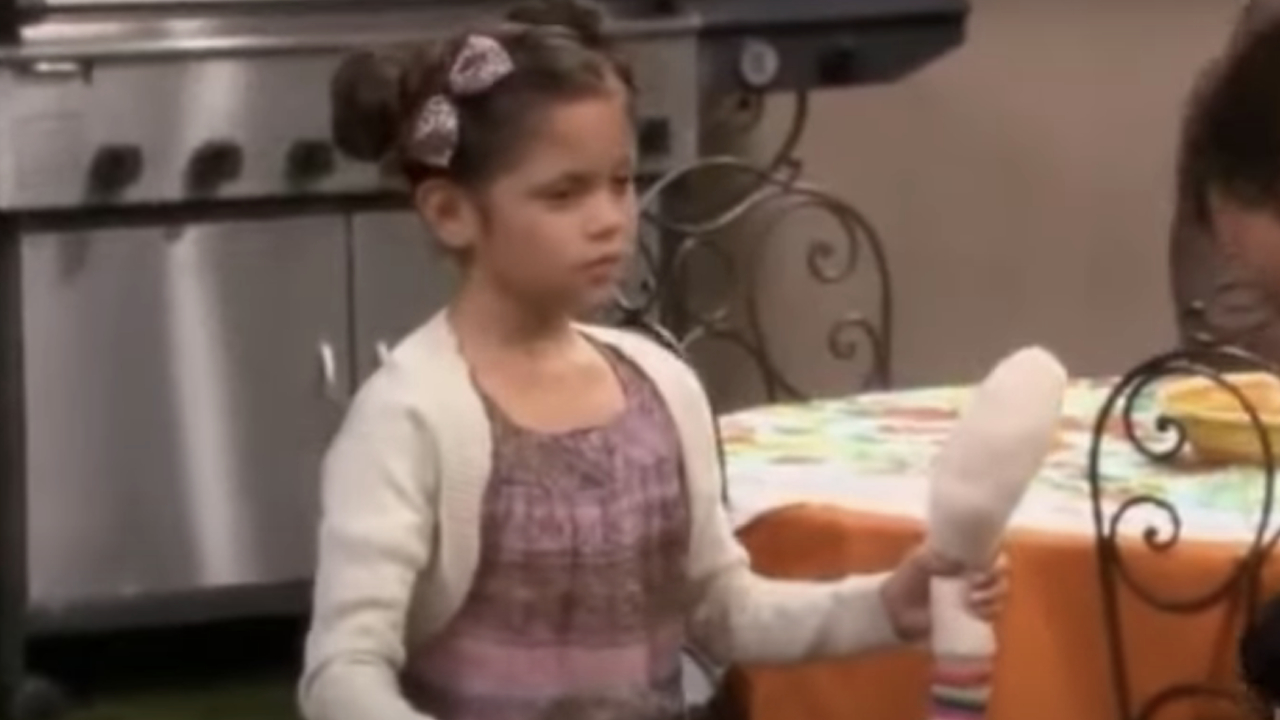 Jenna Ortega (Rob)
At just 10 years old, Jenna Ortega proved she was destined to be a top Scream Queen when she made her debut on an episode of the short-lived CBS sitcom, Rob, called "The Baby Bug." The future Emmy-nominated Wednesday cast member gets in (and wins) a fight against the title character — played by former SNL star, Rob Schneider — over a baby doll.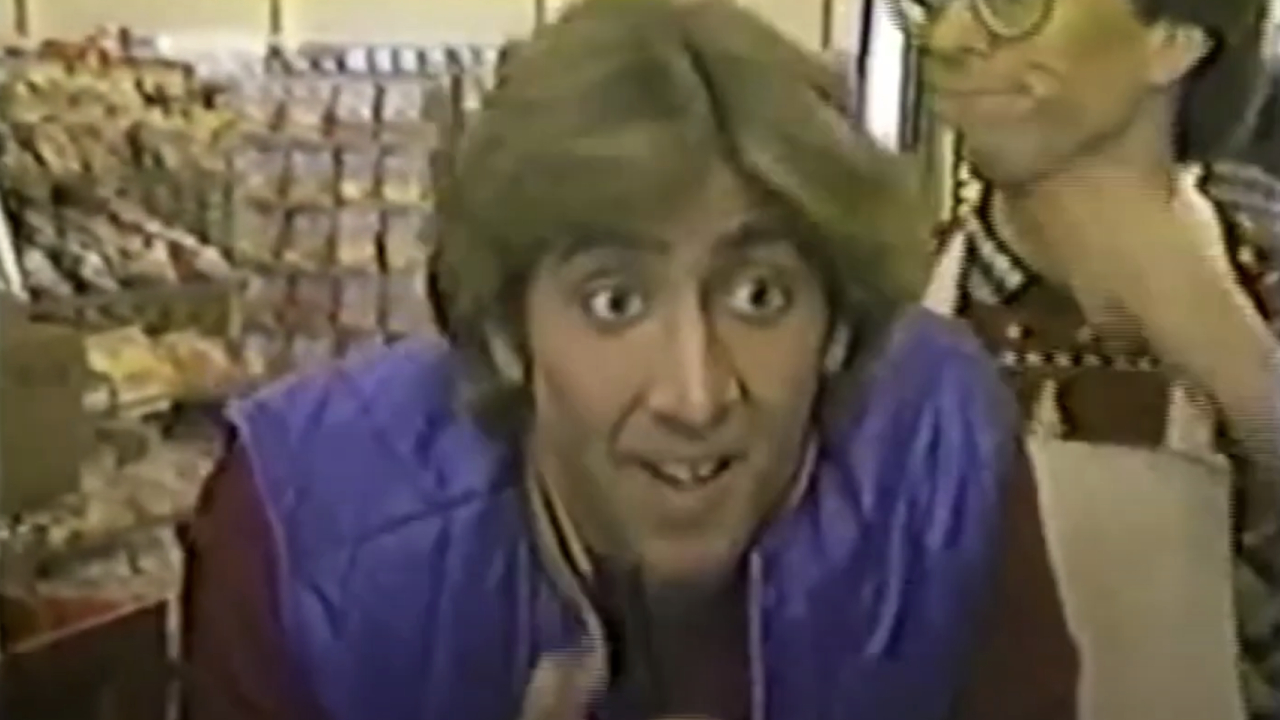 Nicolas Cage (The Best Of Times)
When his name was still Nicolas Coppola, the man who would be Nicolas Cage starred in a failed pilot for a coming-of-age ABC sitcom from 1981 called The Best of Times. The future Oscar winner's scenes are a precursor to the iconic manic energy he would exhibit in movies like Vampire's Kiss or Face/Off that every Cage fan should seek out if they can.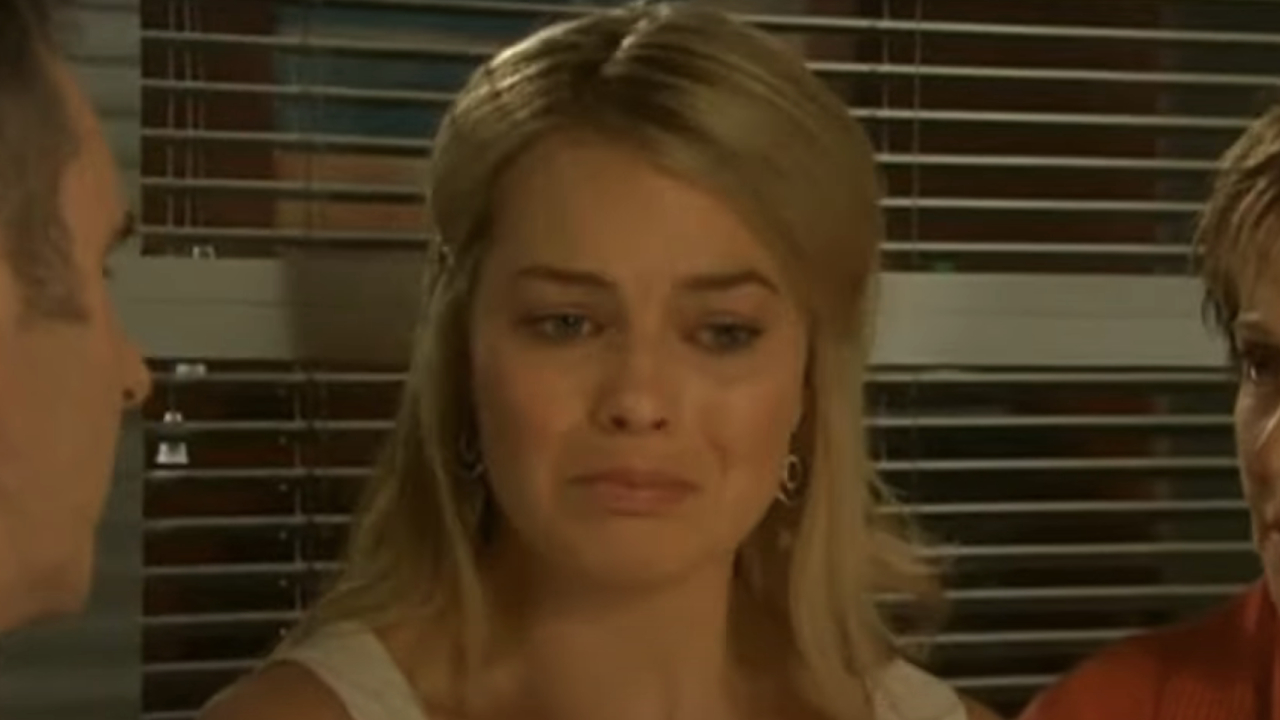 Margot Robbie (Neighbours)
Just like many other A-list Australian actors, Oscar nominee Margot Robbie got her start on a long-running soap opera called Neighbours when she was 17. The lead Barbie cast member actually appeared in one episode from 2022 to reprise her role as Donna Freedman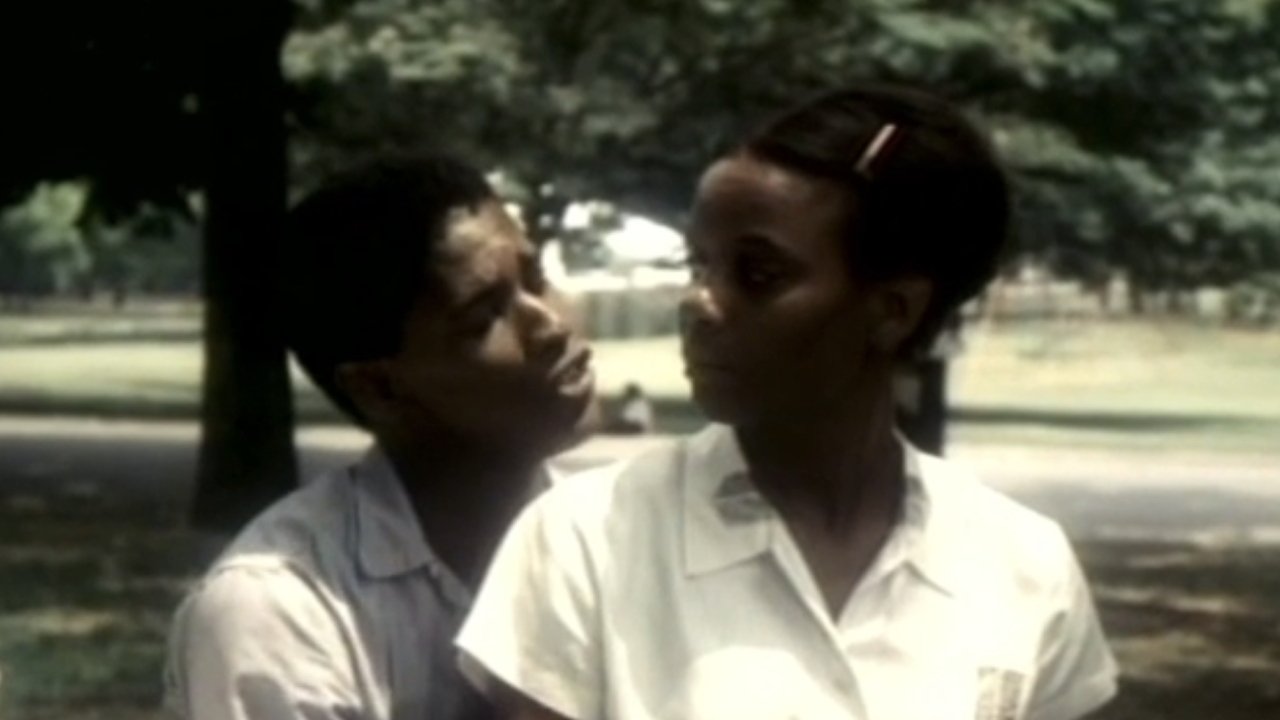 Denzel Washington (Wilma)
Two-time Academy Award winner Denzel Washington is a living legend of the big screen, but made a name for himself on the small one. His very first gig was Wilma — a made-for-TV biopic Wilma Rudolph that aired on NBC in 1977 — as the Olympic track sprinter's then husband, Robert Eldridge.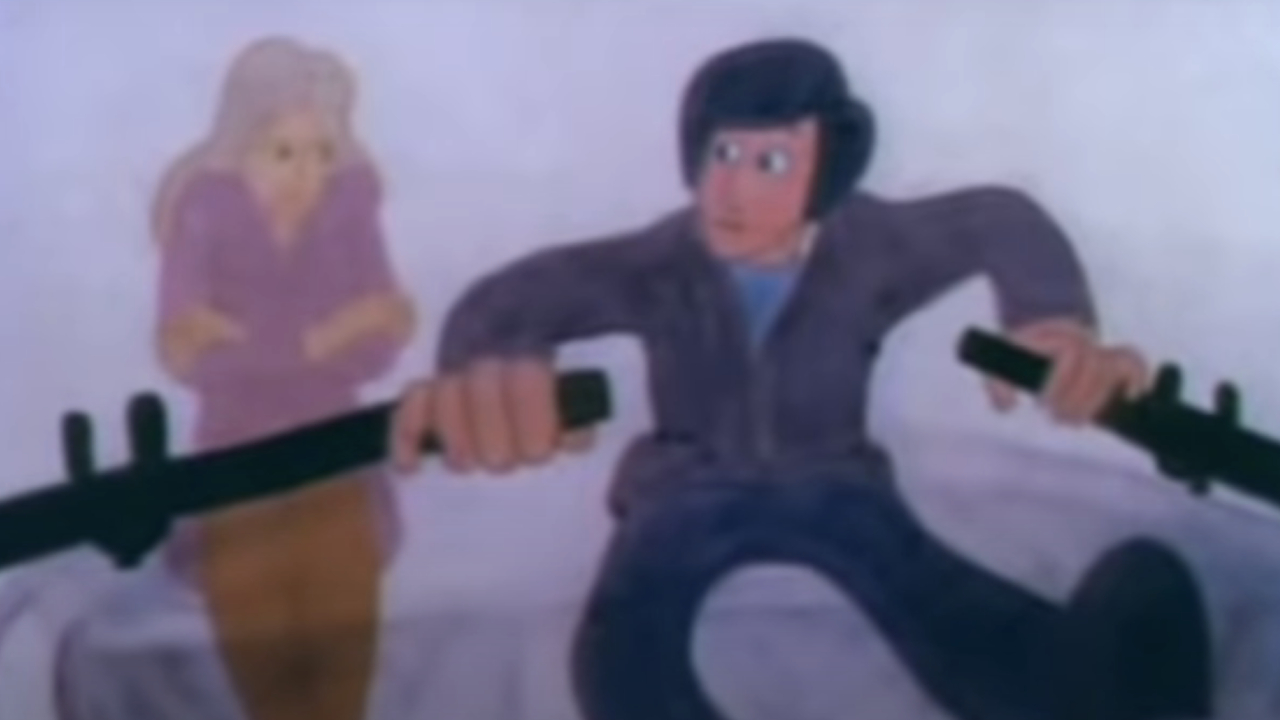 Meryl Streep (Everybody Rides The Carousel)
Three-time Oscar winner Meryl Streep has done some great voice acting over the years, including an episode of The Simpsons, a Wes Anderson movie called Fantastic Mr. Fox, and her first job: Everybody Rides the Carousel. Originally airing on CBS in 1976, the animated film is inspired by psychoanalyst Erik H. Erikson's "Eight Stages of Development" and lend her voice to the "Stage 6" segment, which covers intimacy.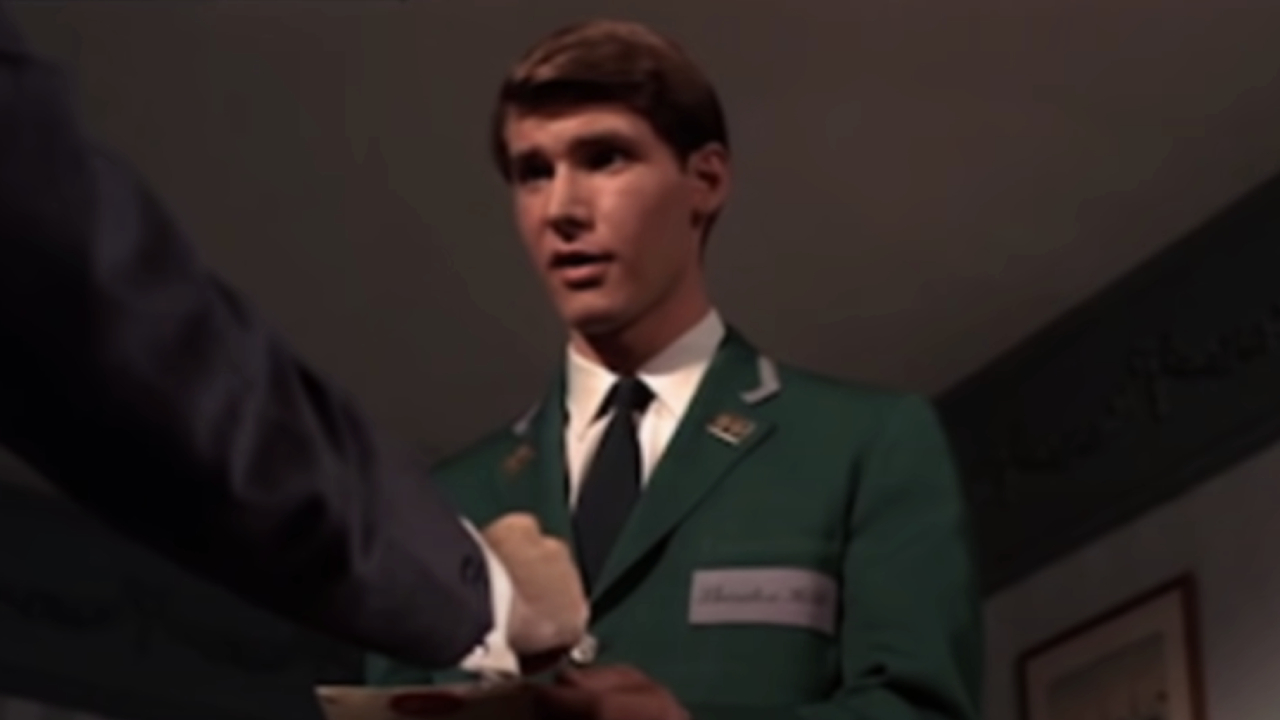 Harrison Ford (Dead Heat On A Merry-Go-Round)
We've seen Harrison Ford play an intergalactic pilot in the Star Wars movies, a daredevil archaeologist in the Indiana Jones movies, and other intimidating professions, but it all started when he played a bellboy. He appears in one scene from writer and director Bernard Girard's 1966 crime thriller, Dead Heat on a Merry-Go-Round, delivering a message to a "Mr. Ellis," which is really an alias for the con man protagonist, Eli Kotch, played by James Coburn.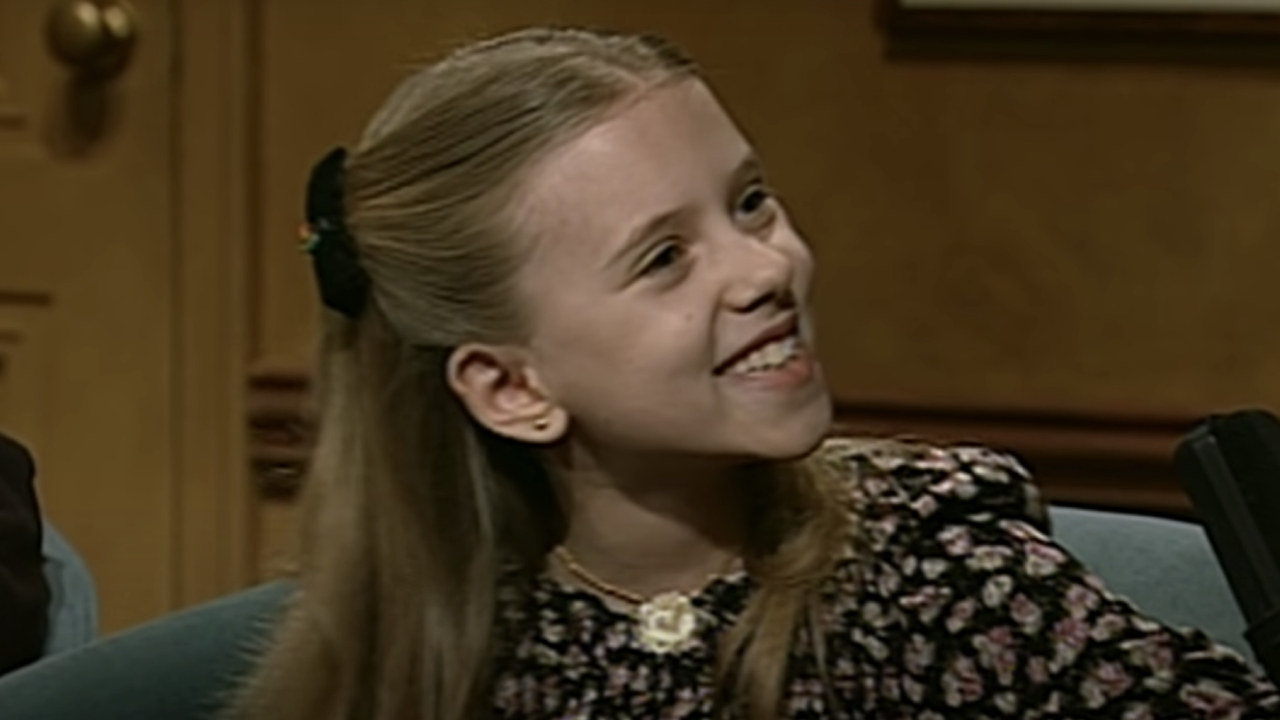 Scarlett Johansson (Late Night With Conan O'Brien)
When Scarlett Johansson appeared on Late Night with Conan O'Brien to promote one of the best 2000s movies, Lost in Translation, the host recalls that the future Marvel star's first paid gig was a bit on his show from a decade earlier. She played a Spelling Bee champion who turns out to have a habit of missing a letter or two, as exposed by Andy Richter.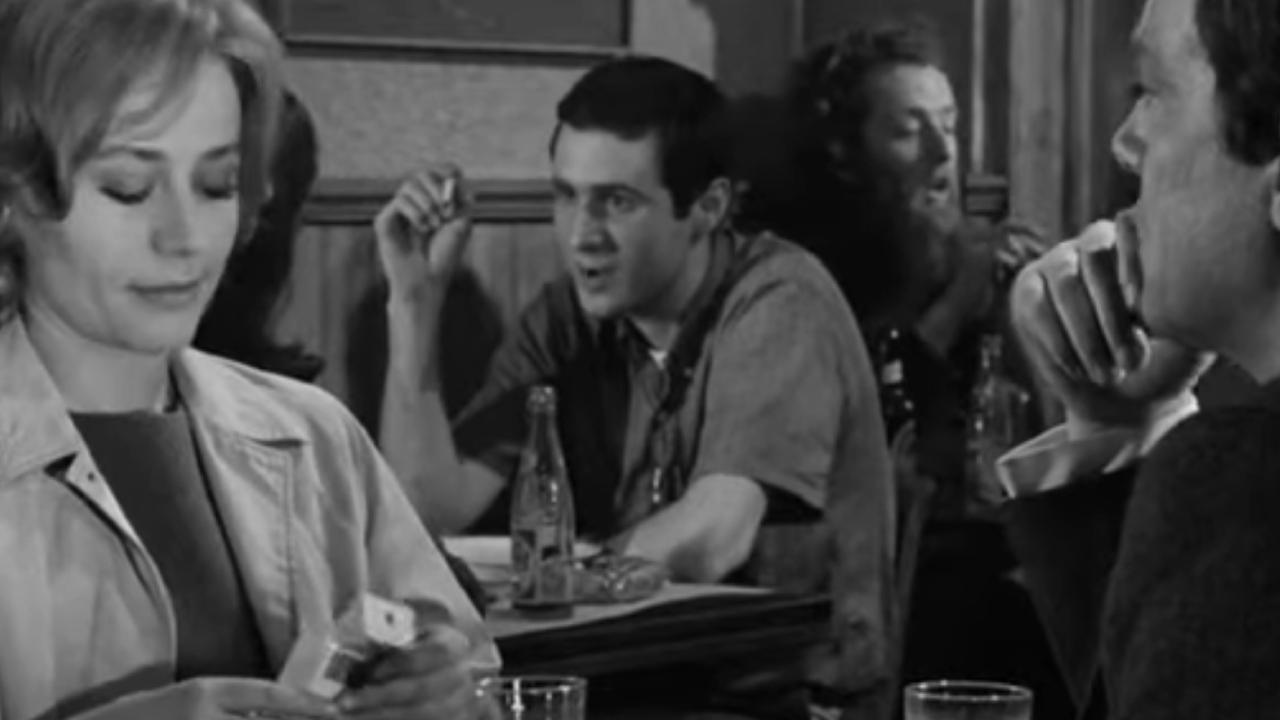 Robert De Niro (Three Rooms In Manhattan)
New York just happens to have been the setting for many great Robert De Niro movies, such as Taxi Driver, Goodfellas, and his very first gig — as an extra called — Three Rooms in Manhattan. You can very clearly see the two-time Oscar-winner in the background during a scene from a 1965 French drama about an actor's romantic encounter with a woman in the Big Apple.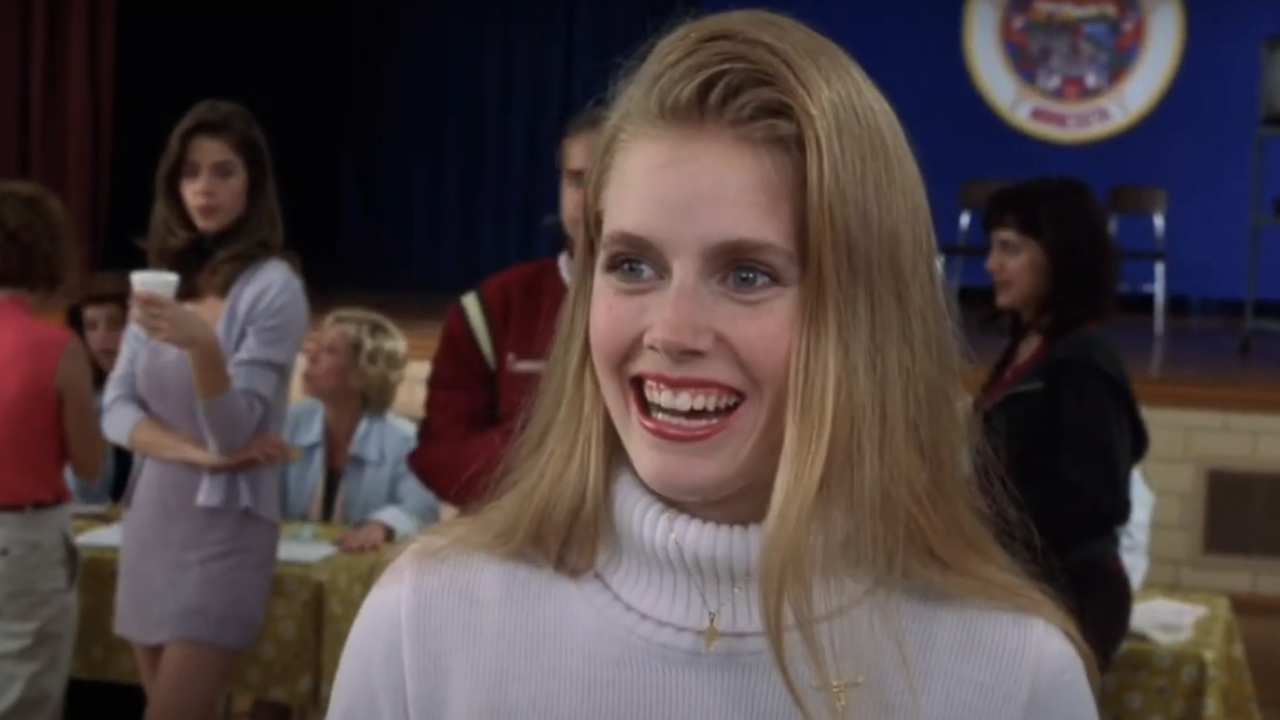 Amy Adams (Drop Dead Gorgeous)
The first time you saw Amy Adams might have been on The Office or in 2007's Enchanted or even in one of her many Academy Award-nominated performances — such as from Doubt or Arrival. However, her true introduction to the world was in an underrated '90s movie called Drop Dead Gorgeous — a mockumentary-style dark comedy in which she plays a contestant for a beauty pageant plagued by a murderous plot.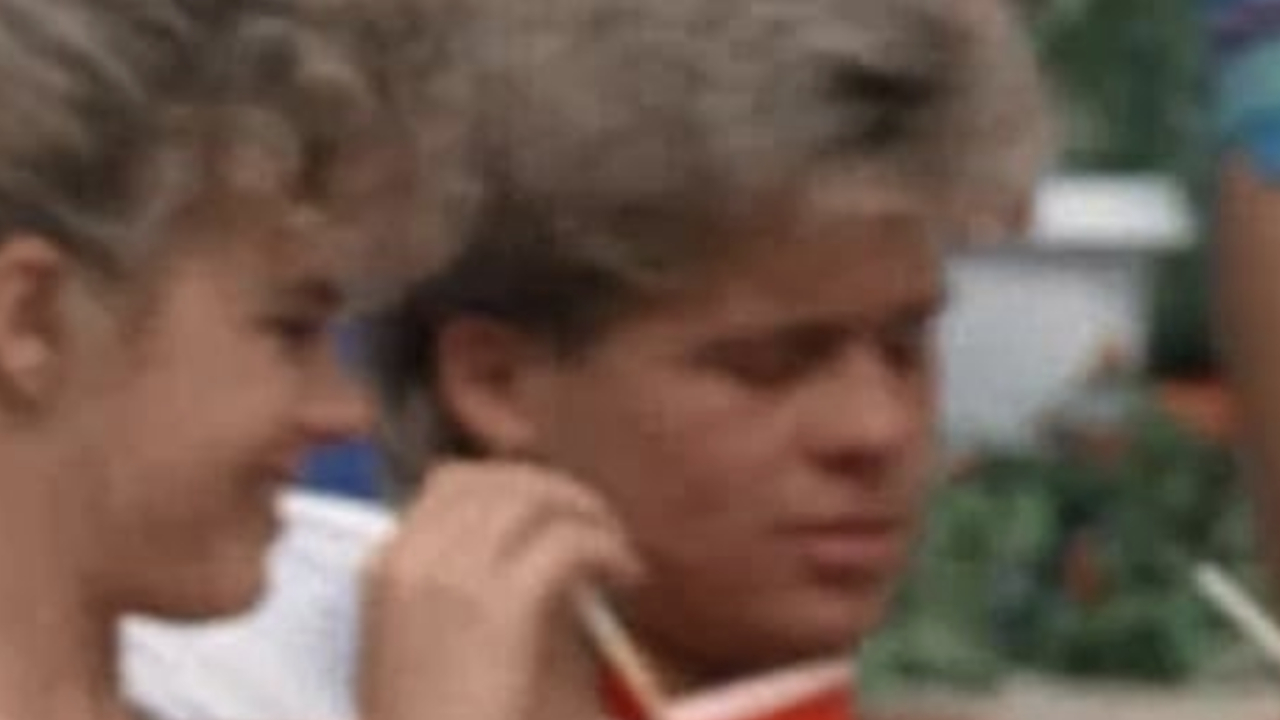 Brad Pitt (Hunk)
Fittingly, one of Hollywood's most iconic "hunks" debuted in a movie called Hunk, in which a computer nerd's deal with the devil makes him a looker. However, Brad Pitt is not the titular hunk of this 1987 comedy, but an extra who can be seen in the top right hand corner of the frame, enjoying some sun on the beach, for one scene.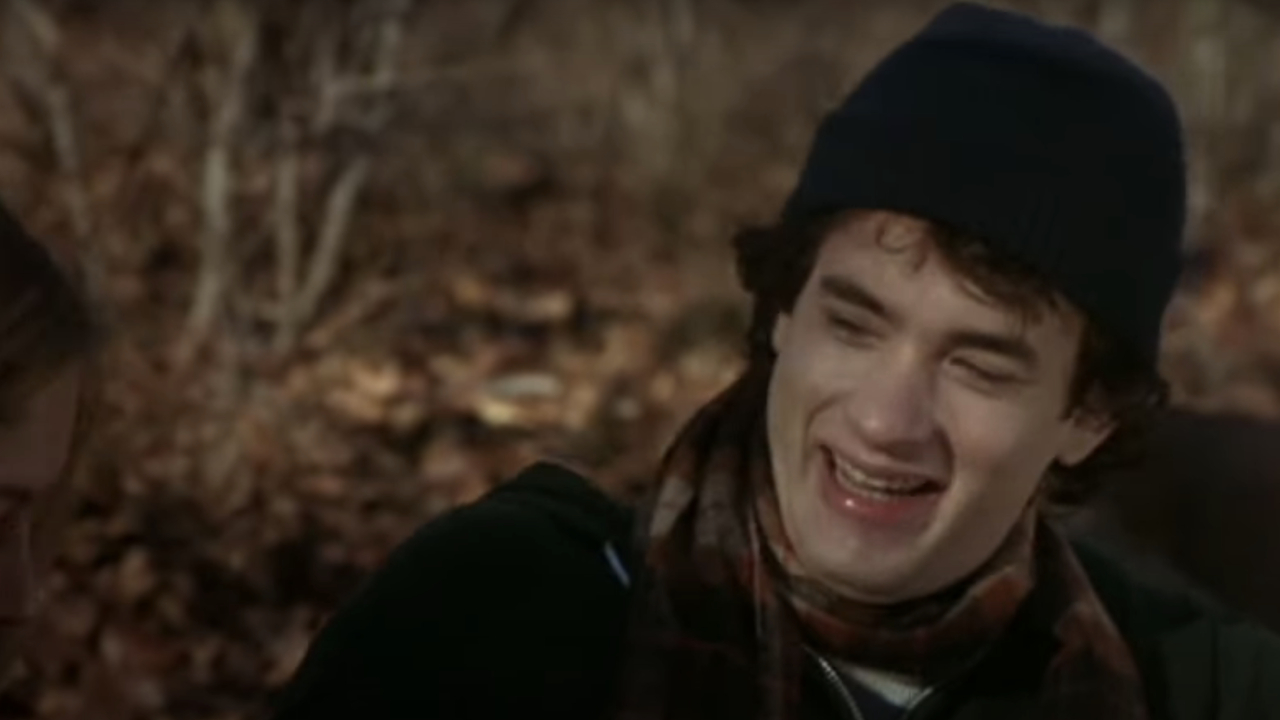 Tom Hanks (He Knows You're Alone)
In 2023, two-time Oscar winner Tom Hanks spoke to Jess Eagle about getting his SAG card for starring in a low budget slasher called He Knows You're Alone as a psych student who befriends an engaged woman stalked by a killer. The Forrest Gump star would make a few other contributions to the horror genre, such as Joe Dante's The Burbs, an episode of Tales from the Crypt, the Halloween special Toy Story of Terror, and as one of his best SNL characters, David S. Pumpkins.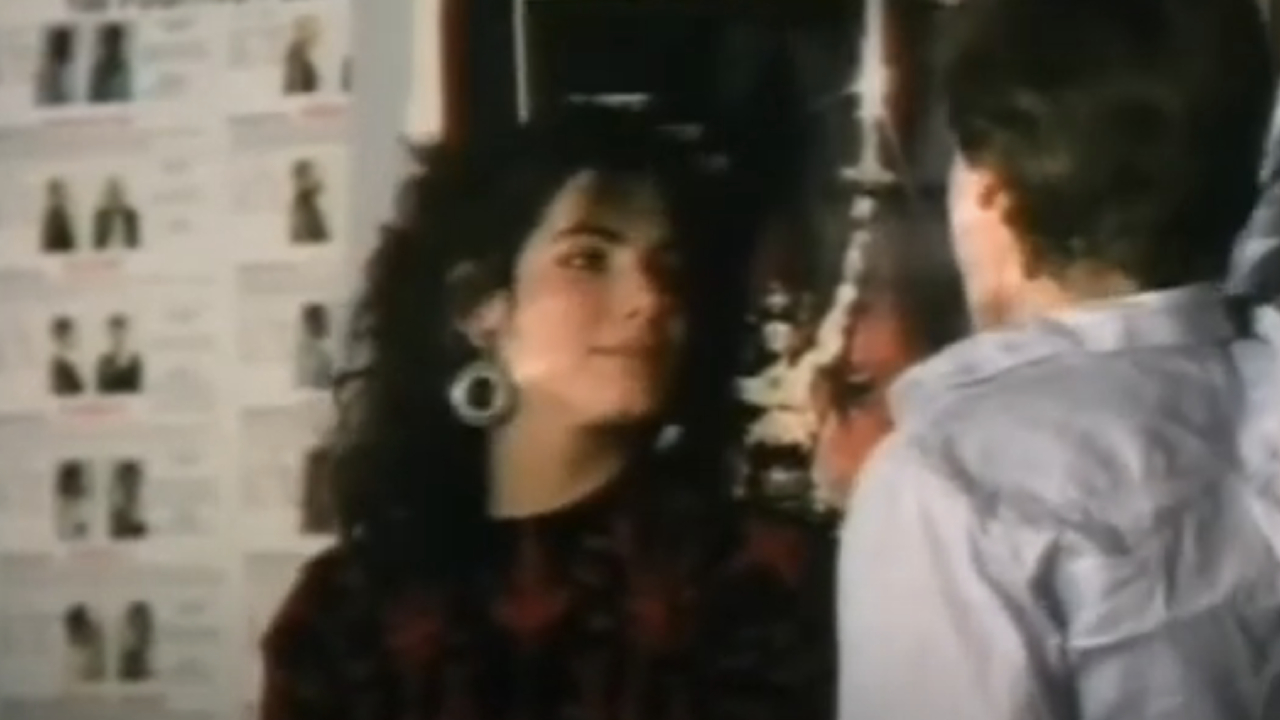 Sandra Bullock (Hangmen)
The movie that skyrocketed Sandra Bullock to the A-list was one of the best action movies of all time, Speed. The Academy Award winner's very first movie (and acting gig in general) was also an action flick from 1987 called Hangmen, in which she plays the girlfriend of a teen whose father must stay one step ahead of a terrorist organization that has infiltrated the CIA.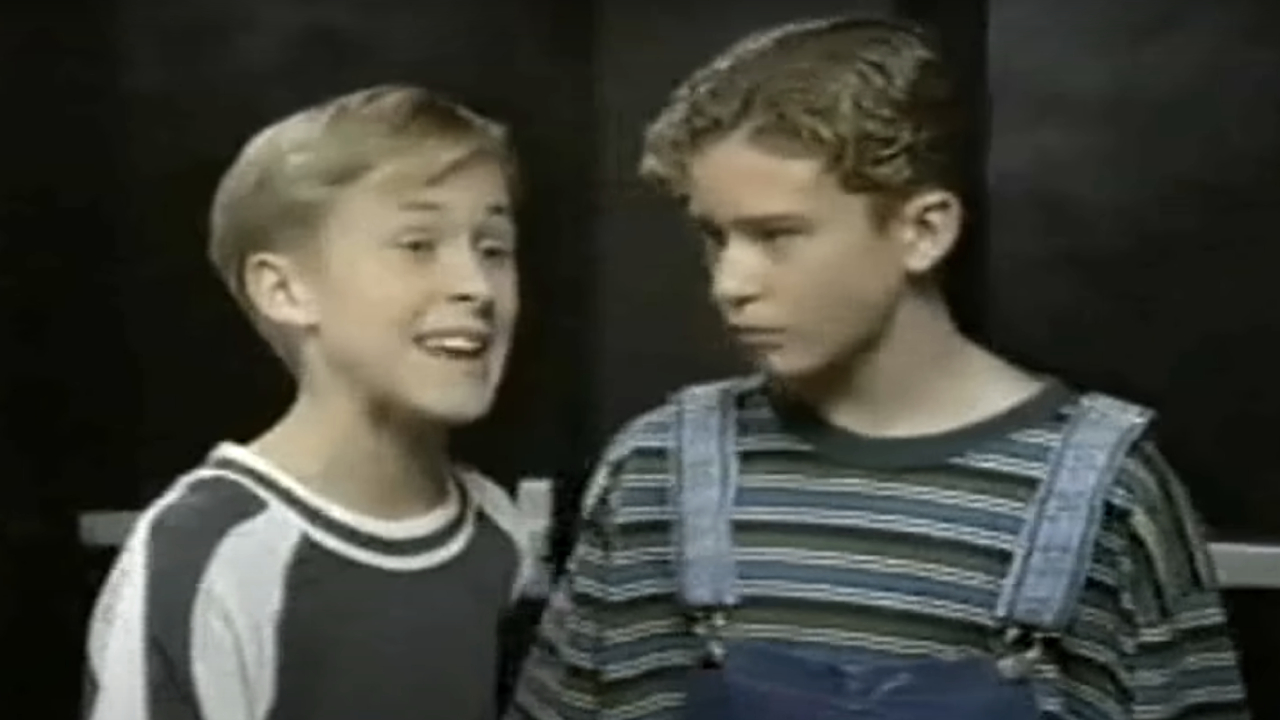 Ryan Gosling (The All New Mickey Mouse Club)
When he was 13, Ryan Gosling entered show business as a Mousketeer on Disney Channel's variety series, The All New Mickey Mouse Club, where he introduced the world to his skills as an actor, singer, dancer, and comedian. He would later utilize these skills to much acclaim in the likes of La La Land and Barbie, but where he learned to be a stoic, intimidating action hero in other great Gosling movies like Drive and Blade Runner 2049 remains a mystery.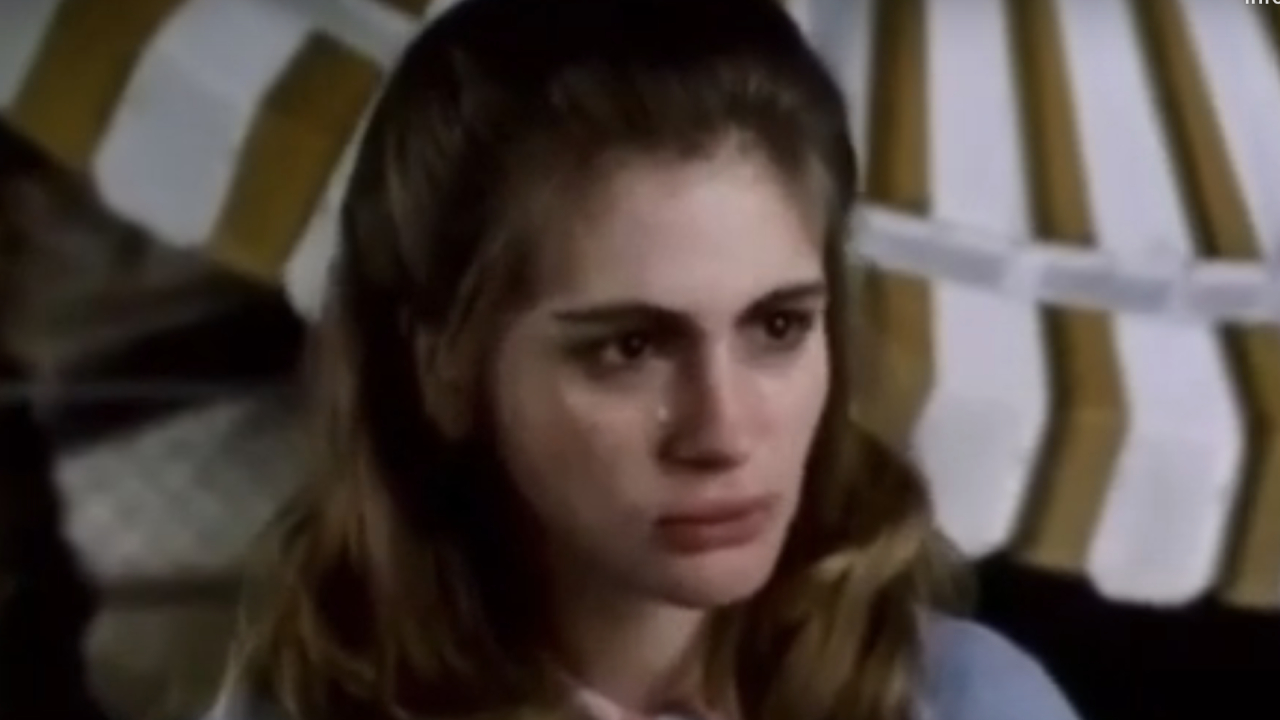 Julia Roberts (Crime Story)
Julia Roberts became America's Sweetheart in the 1990s, but what officially launched her career was Crime Story — an Emmy-nominated 1960s-set detective drama starring Dennis Farina and produced by Michael Mann. The Oscar winner appears in Season 1's "The Survivor" — which you can check out with a Peacock subscription —  as the teenager daughter of Farina's character's love interest, who is discovered to have survived a harrowing assault.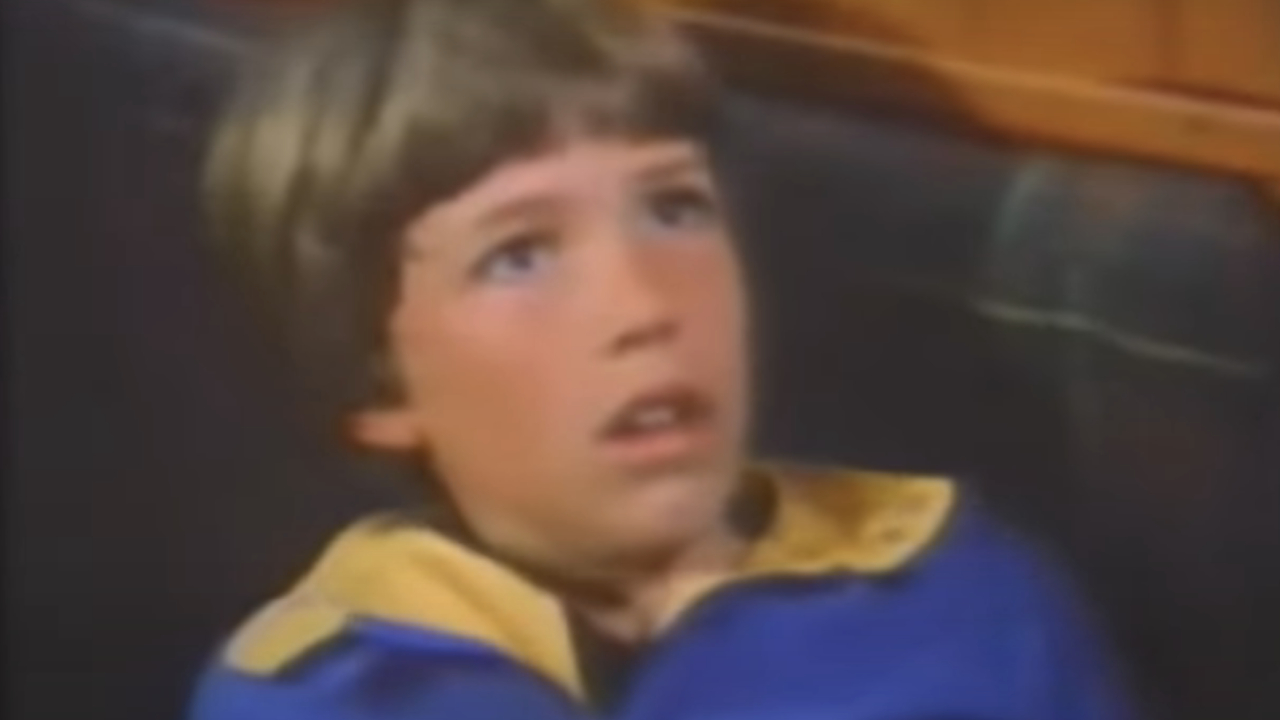 Ben Affleck (The Dark End Of The Street)
Ben Affleck's career began when he played a young boy named Tommy in the 1981 drama The Dark End of the Street, which follows a teen couple whose information about a murder could save an innocent man's life. That sounds like the kind of thriller that the Oscar-winning star and director of Argo could handle from behind the camera, too.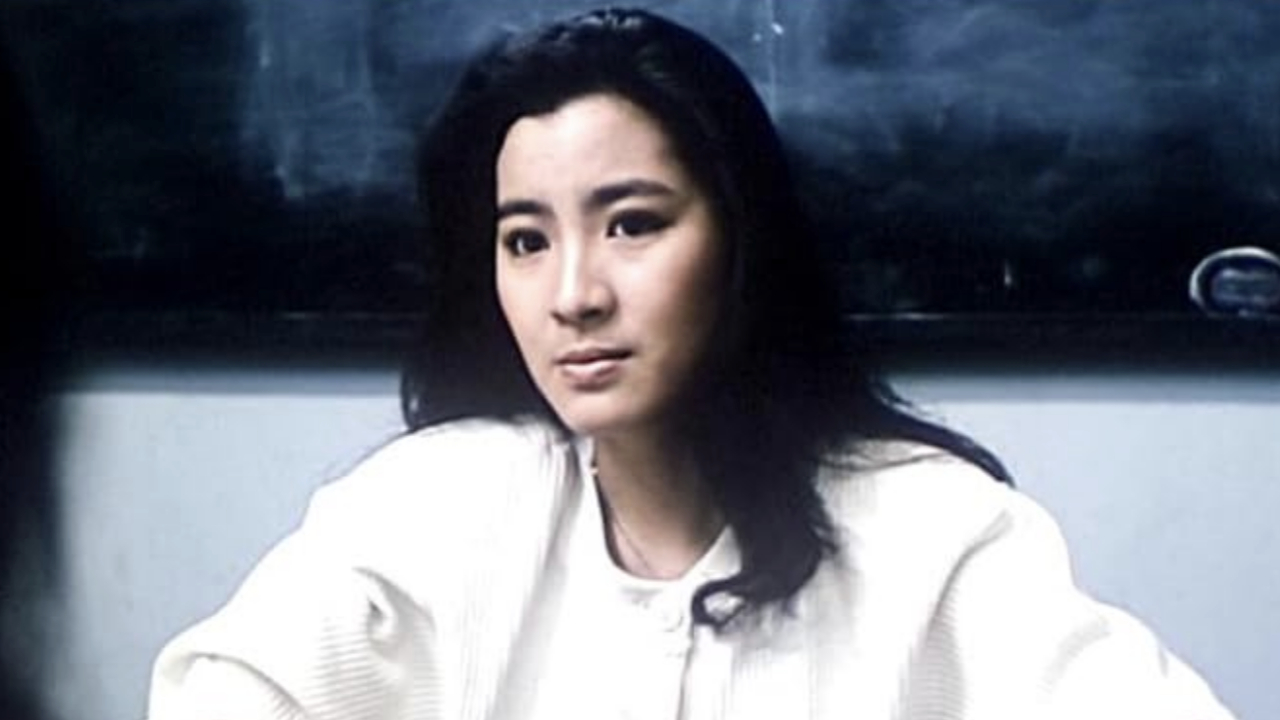 Michelle Yeoh (The Owl Vs. Bumbo)
Before becoming a martial arts movie legend, Everything Everywhere All At Once star Michelle Yeoh made her acting debut alongside martial arts legend Sammo Hung in this Hong Kong-based action-comedy. Kung also directed The Owl vs. Bumbo, in which two former thieves are forced to become mentors at a youth center.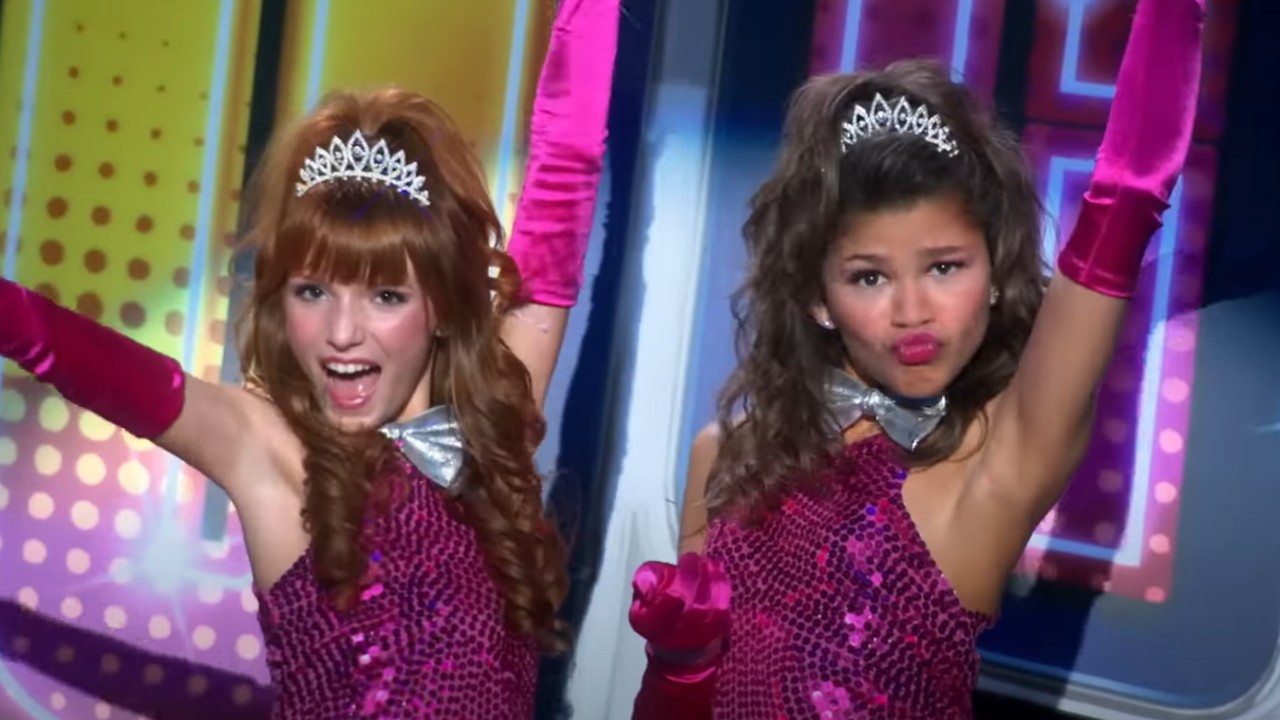 Zendaya (Shake It Up)
Zendaya became an Emmy-winning actor for her role in the Euphoria cast as a troubled teen. However, when she was actually a teen, she got her start as a Disney Channel star on Shake It Up, in which Rocky Blue (Zendaya) and her best friend, CeCe Jones (Bella Thorne), land gigs as professional dancers on a hit variety show.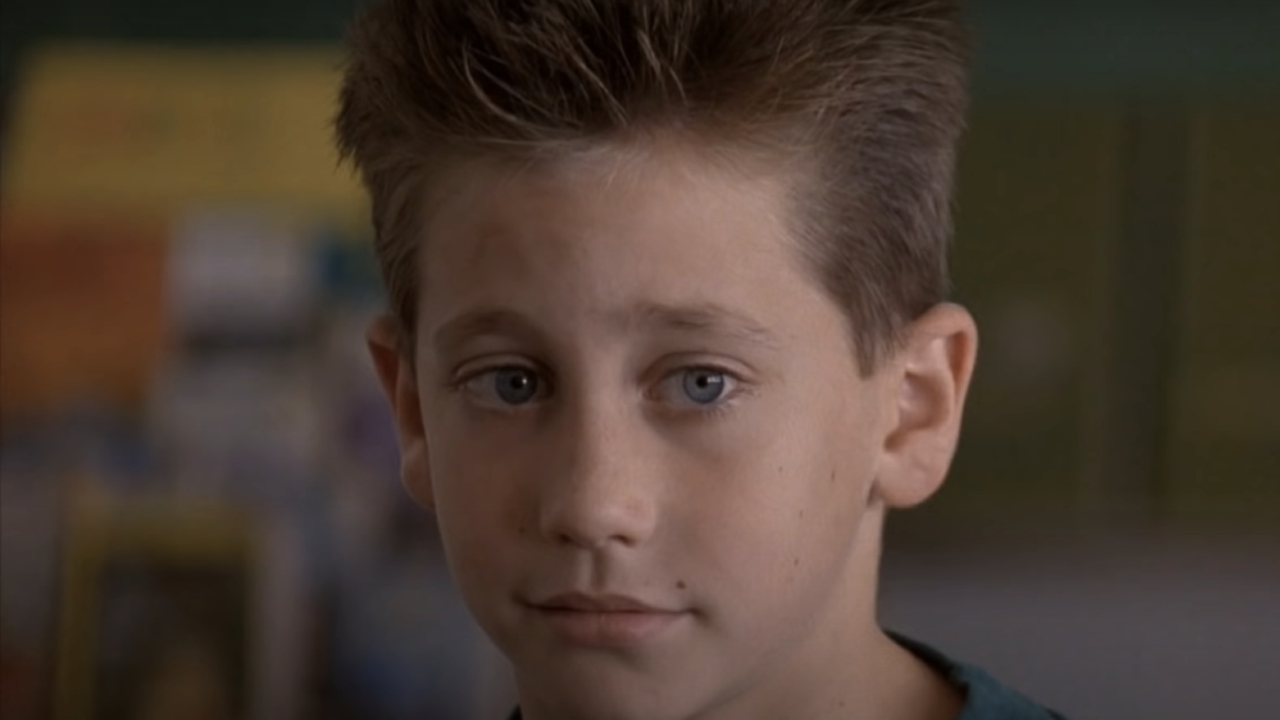 Jake Gyllenhaal (City Slickers)
Jake Gyllenhaal earned his first Academy Award nomination for playing a cowboy in one of his best movies, Brokeback Mountain. Somewhat coincidentally, the Spider-Man movie villain actor made his debut as the son of an aspiring cowboy (played by Billy Crystal) in the classic '90s comedy, City Slickers.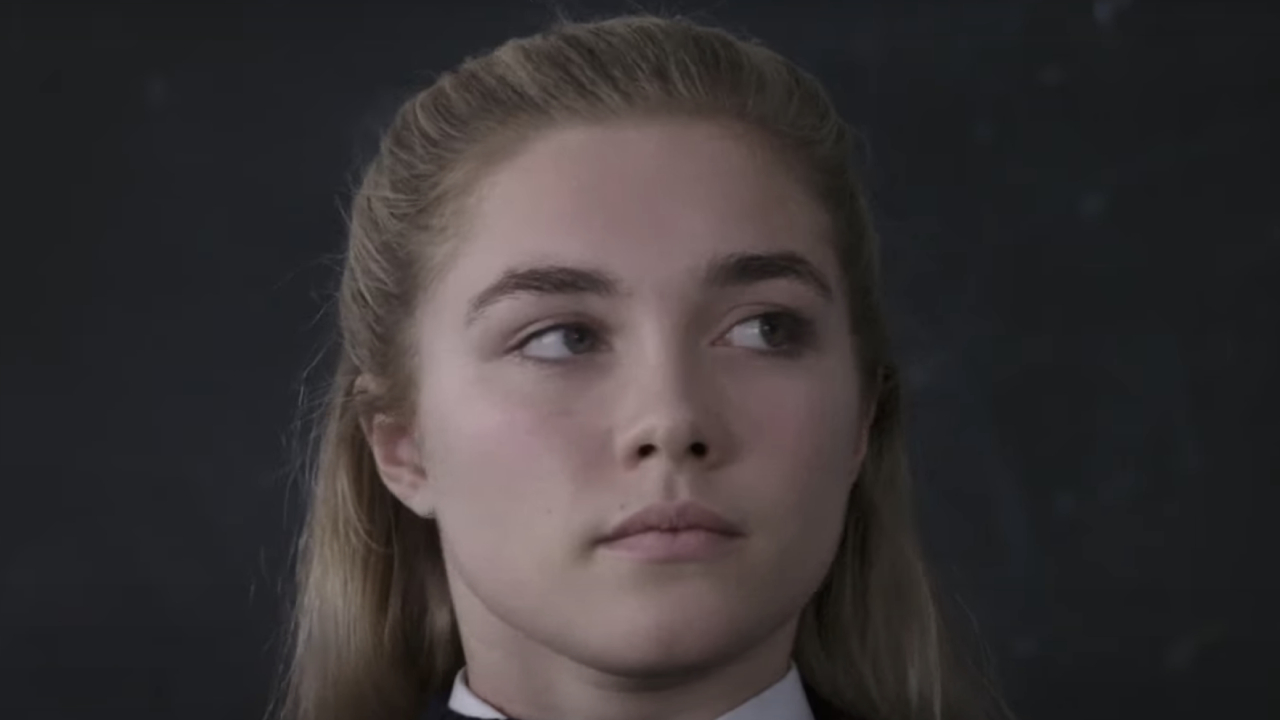 Florence Pugh (The Falling)
Even before landing her Oscar-nominated role in 2019's Little Women cast, Florence Pugh became an awards darling right out the gate with 2014's The Falling. In fact, both she and Game of Thrones cast member Maisie Williams were nominated for Young British/Irish Performer of the Year at the London Critics Circle Film Awards for their performances in the coming-of-age period thriller.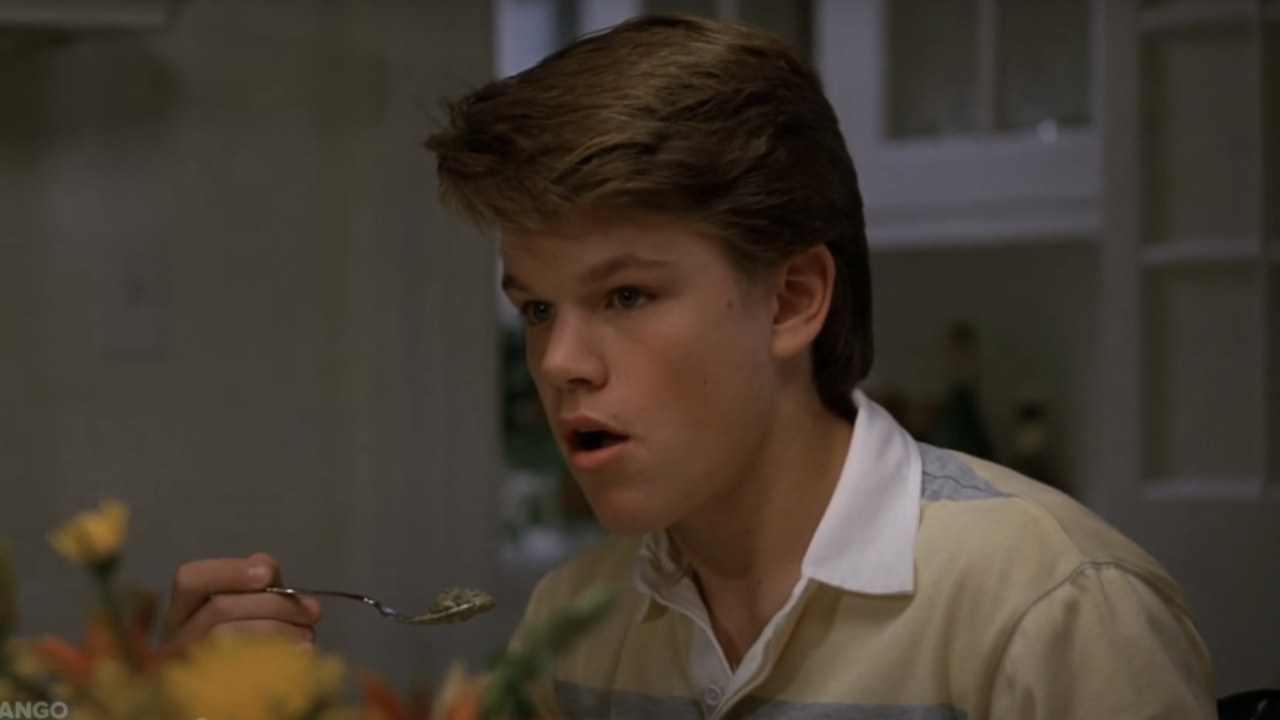 Matt Damon (Mystic Pizza)
Years before reuniting with her in the Ocean's Eleven cast, Matt Damon made his acting debut alongside Julia Roberts in Mystic Pizza. The future Jason Bourne movies star appears in a small role from a memorable dinner scene in the 1988 romantic dramedy.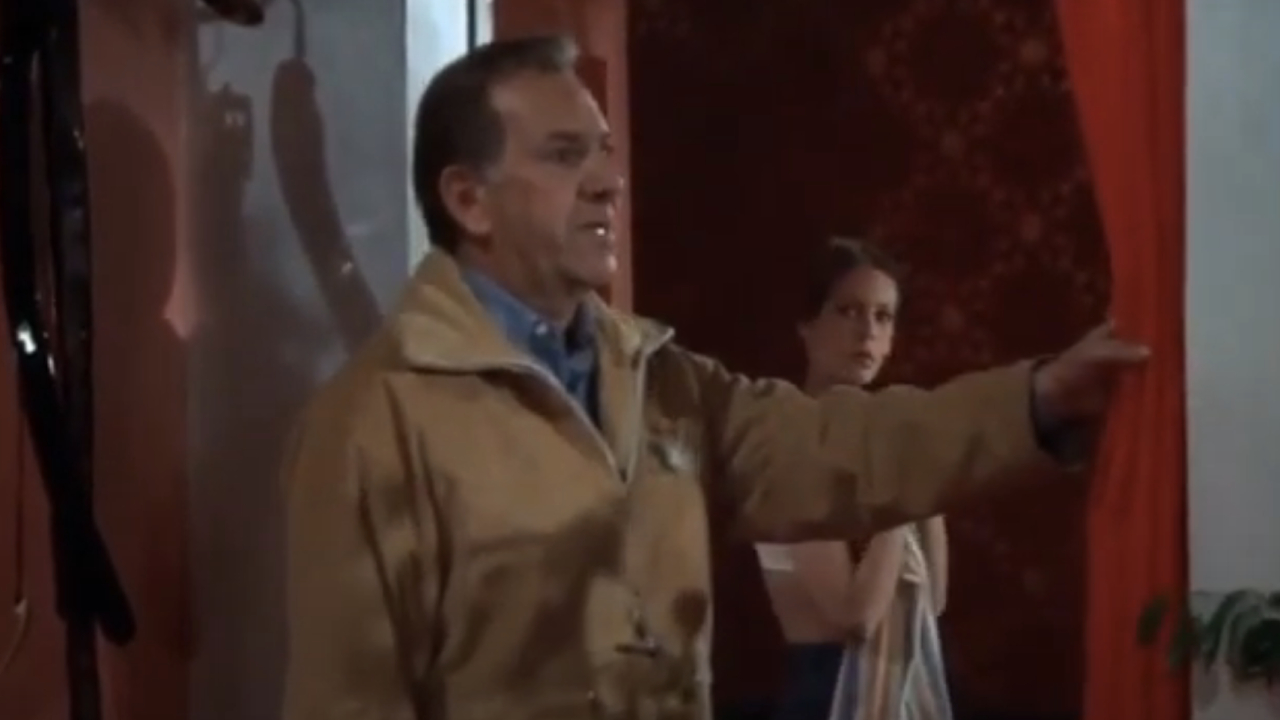 Jamie Lee Curtis (Quincy M.E.)
Three years before landing her big screen debut in the first Halloween movie, Jamie Lee Curtis tried screen acting for the first time in a Season 2 episode of Quincy M.E.  Her small, but still memorable, role is a woman whom the titular medical examiner (played by Jack Klugman) accidentally walks in on at a department store changing room. This prompts her to tell him that he won't find what he is looking for here with a level of spunk that would become signature for the Academy Award winner.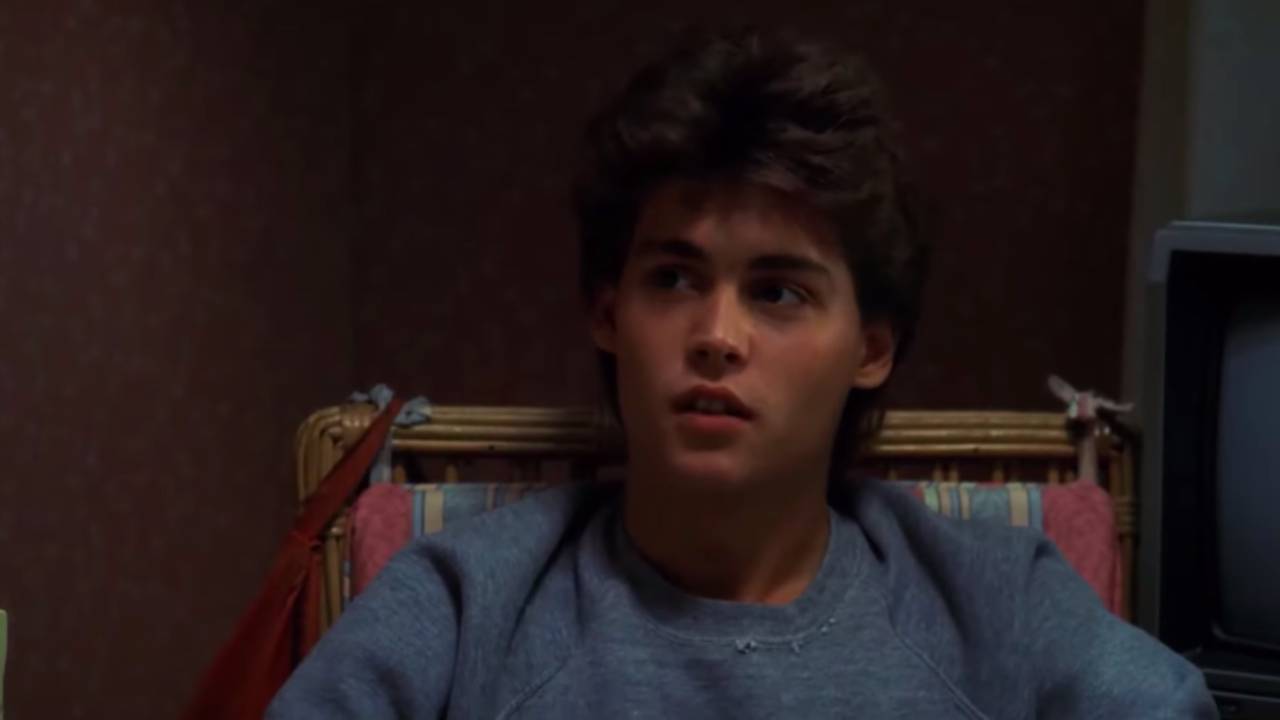 Johnny Depp (A Nightmare On Elm Street)
Wes Craven's 1984 supernatural slasher not only saw the debut of classic horror villain, Freddy Krueger (Robert England), but also of one of the biggest celebrities of all time. Johnny Depp's career began when he joined the A Nightmare on Elm Street cast as Glen Lantz, who, arguably, has the best death scene in the film at the hands of the razor-clawed, dream-infiltrating boogeyman.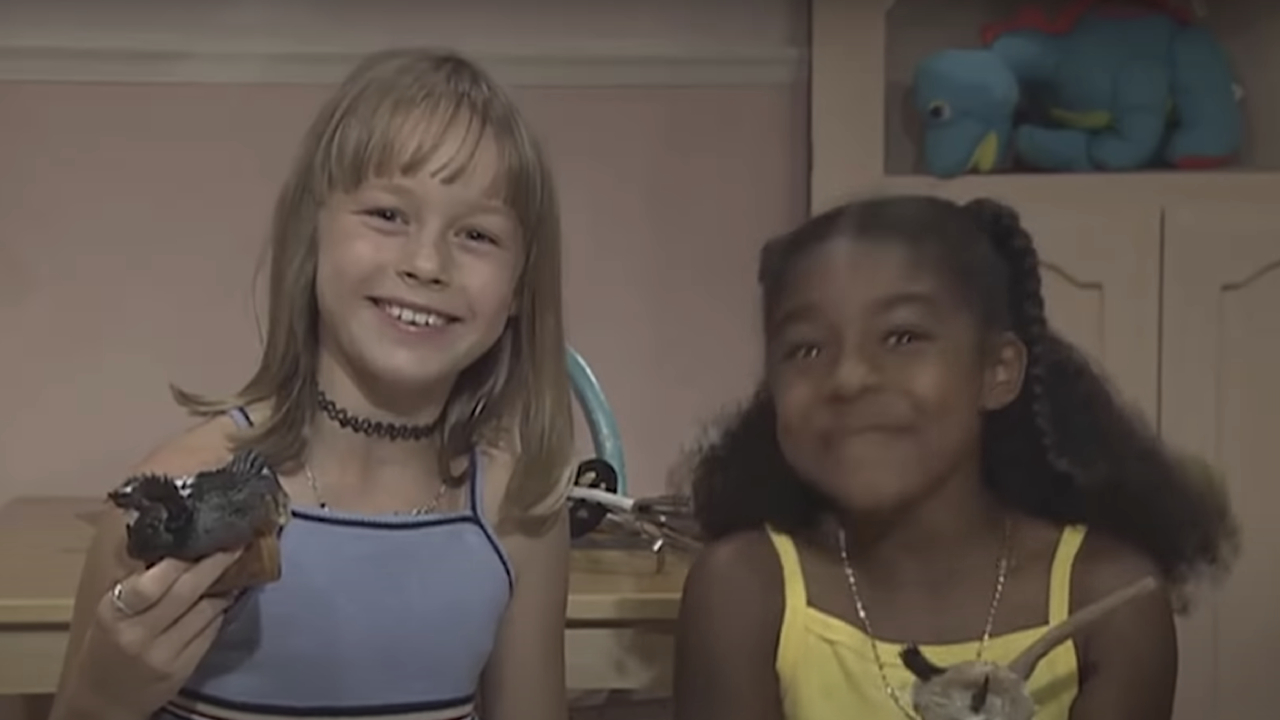 Brie Larson (The Tonight Show With Jay Leno)
Eight-year-old Brie Larson launched her career by starring in a series of faux ads for The Tonight Show during its Jay Leno era. The now Academy Award winner for Room and Captain Marvel actor recalled the experience on Jimmy Fallon's Tonight Show before showing a clip of her in a sketch called "Road Kill Easy Bake Oven."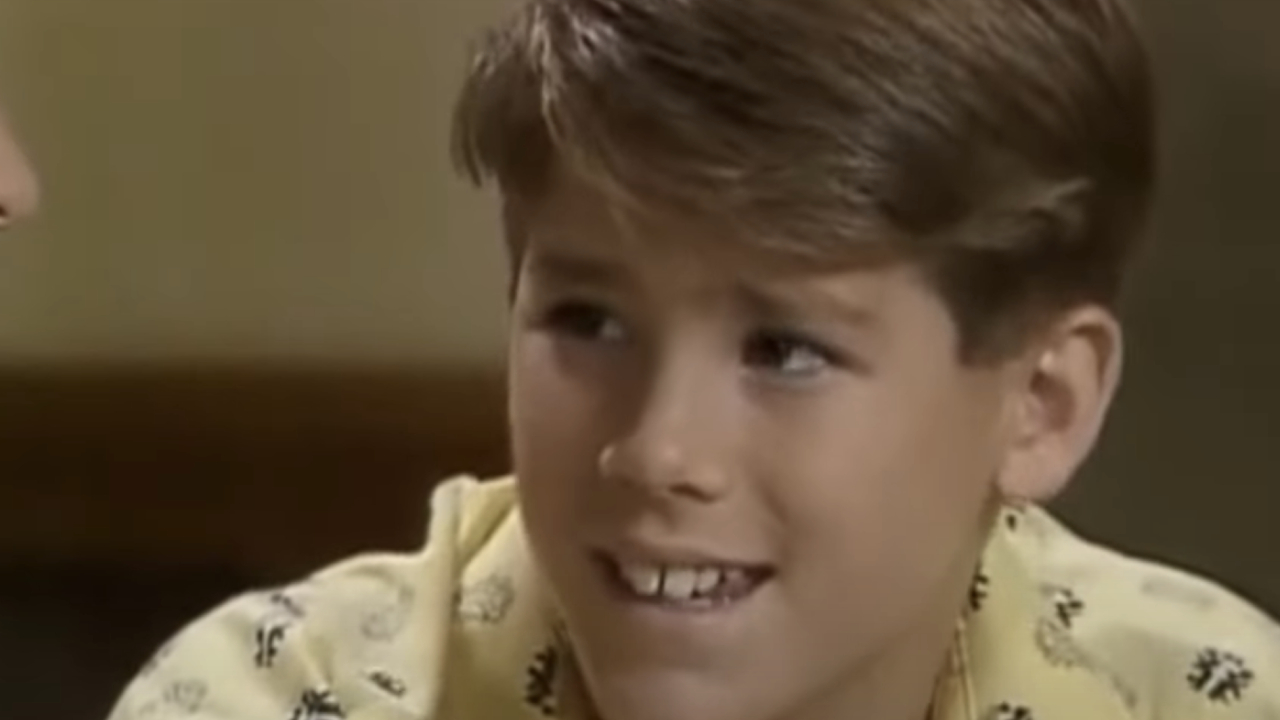 Ryan Reynolds (Fifteen)
Despite being known best today for his brazen sense of humor, Deadpool movies star Ryan Reynolds started his career in a most earnest way. He starred in 18 episodes of the Canadian coming-of-age drama Fifteen — which was also known was Hillside — in the role of Billy.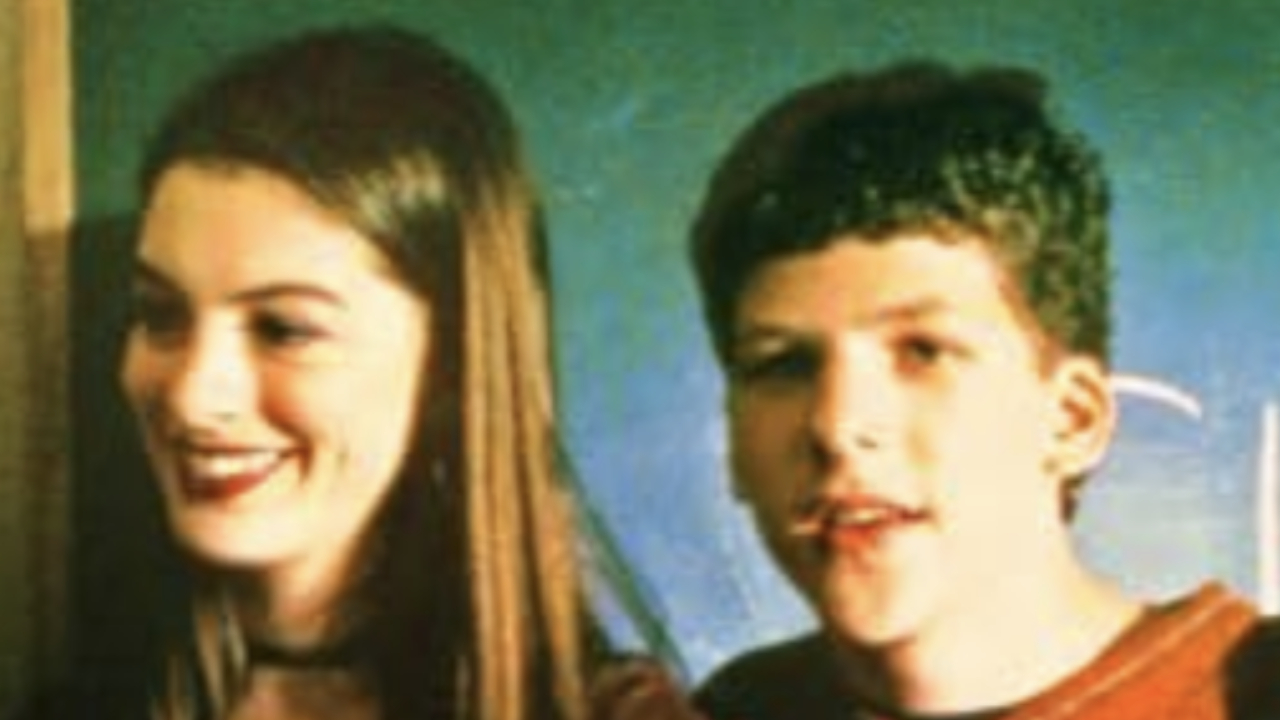 Anne Hathaway (Get Real)
While her breakthrough role was the lead of Disney's The Princess Diaries cast, Academy Award winner Anne Hathaway broke out in 1999 on a TV show called Get Real. The short-lived dramedy was also the debut of Hathaway's Rio co-star, Jesse Eisenberg, and was an early gig for NCIS's Eric Christian Olsen as well.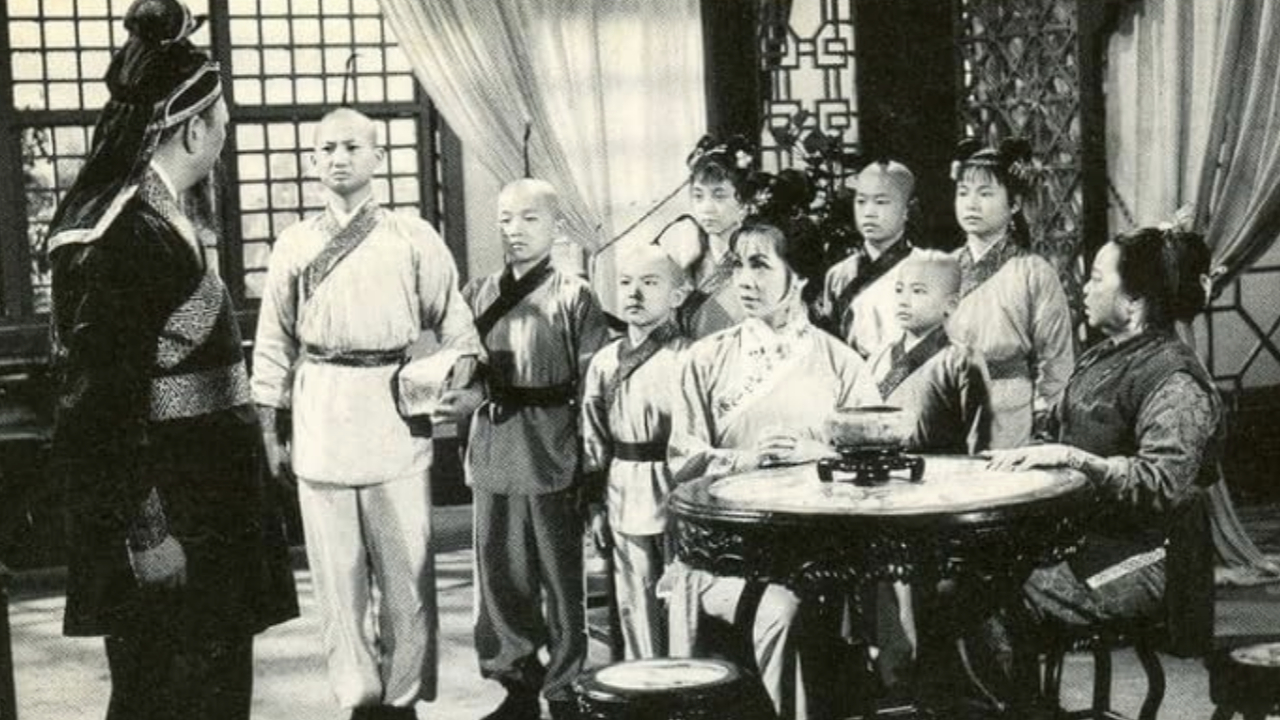 Jackie Chan (Big And Little Wong Tin Bar)
Fitting how one of the most quintessential kung fu movie actors, Jackie Chan, got his start in a movie from 1962 about the art itself called Big and Little Wong Tin Bar. You almost feel like you are watching the birth of a martial arts master as the future Rush Hour star plays a student of martial arts.
How does your first job compare to these?
Denial of responsibility! TechCodex is an automatic aggregator of the all world's media. In each content, the hyperlink to the primary source is specified. All trademarks belong to their rightful owners, and all materials to their authors. For any complaint, please reach us at – 

[email protected]

. We will take necessary action within 24 hours.
Khushi Patel is a science fiction author who lives in Austin, Texas. She has published three novels, and her work has been praised for its originality and imagination. Khushi is a graduate of Rice University, and she has worked as a software engineer. She is a member of the Science Fiction Writers of America, and her books have been nominated for several awards.