The Big Picture
The Golden Bachelor is breaking the mold by featuring older women on TV, challenging traditional beauty standards, and making them more visible.
The women on The Golden Bachelor support each other and prioritize being good humans over winning the heart of the bachelor, showing emotional vulnerability and support for each other.
Contestant Susan Noles stands out with her youthful spirit and brings light to every room, and is even compared to Kris Jenner, who praised the women on the show.
ABC's The Golden Bachelor features 72-year-old Gerry Turner looking for love with 22 women ranging in age from 60 to 75. Beyond the expected romantic relationships viewers see forming, what makes this show special is simply seeing older women on the reality TV screen. Loyal viewers of Bachelor Nation have been conditioned to admire women in their 20s and early 30s who all represent traditional American beauty standards. The Golden Bachelor shows something different… and it's important.
Contestant Joan Vassos eloquently expressed her experience as an older woman, saying in her exit interview that as you get older, you become more invisible, and you're looked at as less significant than you were when you were young. Her experience on the show helped change that. The Golden Bachelor can make "older" women excited about their future. It depicts women who are carefree, compassionate, and thriving, who all have hope to find love while cherishing the relationships they already have around them. They all have decades of experience being in relationships, being single, parenting, grieving, working, and building lives they're proud of. None of them seem incomplete without a partner, but they have hope they can find one who will add value to their life. None of the women on The Golden Bachelor are invisible, and they're paving the way for future women to avoid the pain of that feeling in the future.
RELATED: 'FBoy Island's' Katie Thurston Knows FBoys Will Target Her More Than Other Stars
The Women on 'The Golden Bachelor' Support Each Other
Every woman on The Golden Bachelor has wrinkles that tell their life story. Cliché or not, their wrinkles represent wisdom, and it comes across in how the women handle themselves on the show. The Bachelor is known for being full of drama with catty women who are fighting for the attention of one man. "I didn't come here to make friends," became a famous quote from the show and was later the title of a book by season 16 winner Courtney Robertson.
One of the most unique things about watching this group of women vie for the heart of one man is that being chosen isn't their number one priority. First and foremost, they care to be good humans. Of course, they want the one-on-one date, the kiss, or the rose, but they're just as happy for the woman next to them when she's the one who gets what they want. Equally important is that they don't diminish their own feelings. They acknowledge their own personal disappointments and work through their emotions instead of feeling ashamed of them.
One group date this season was a talent show where each woman performed. Gerry chose one winner to accompany him on a romantic dinner that evening, leaving the other women without extra time with him. After Joan was chosen as the winner, fellow contestant Leslie Fhima said in an interview, "I'm really, really happy it's Joan, but I can also be disappointed for myself." That is the key to the beauty of this season. How beautiful that a woman can be emotionally vulnerable and admit that she wanted something, while being equally supportive of the woman who did get it.
Susan Noles Radiates Youthfull Energy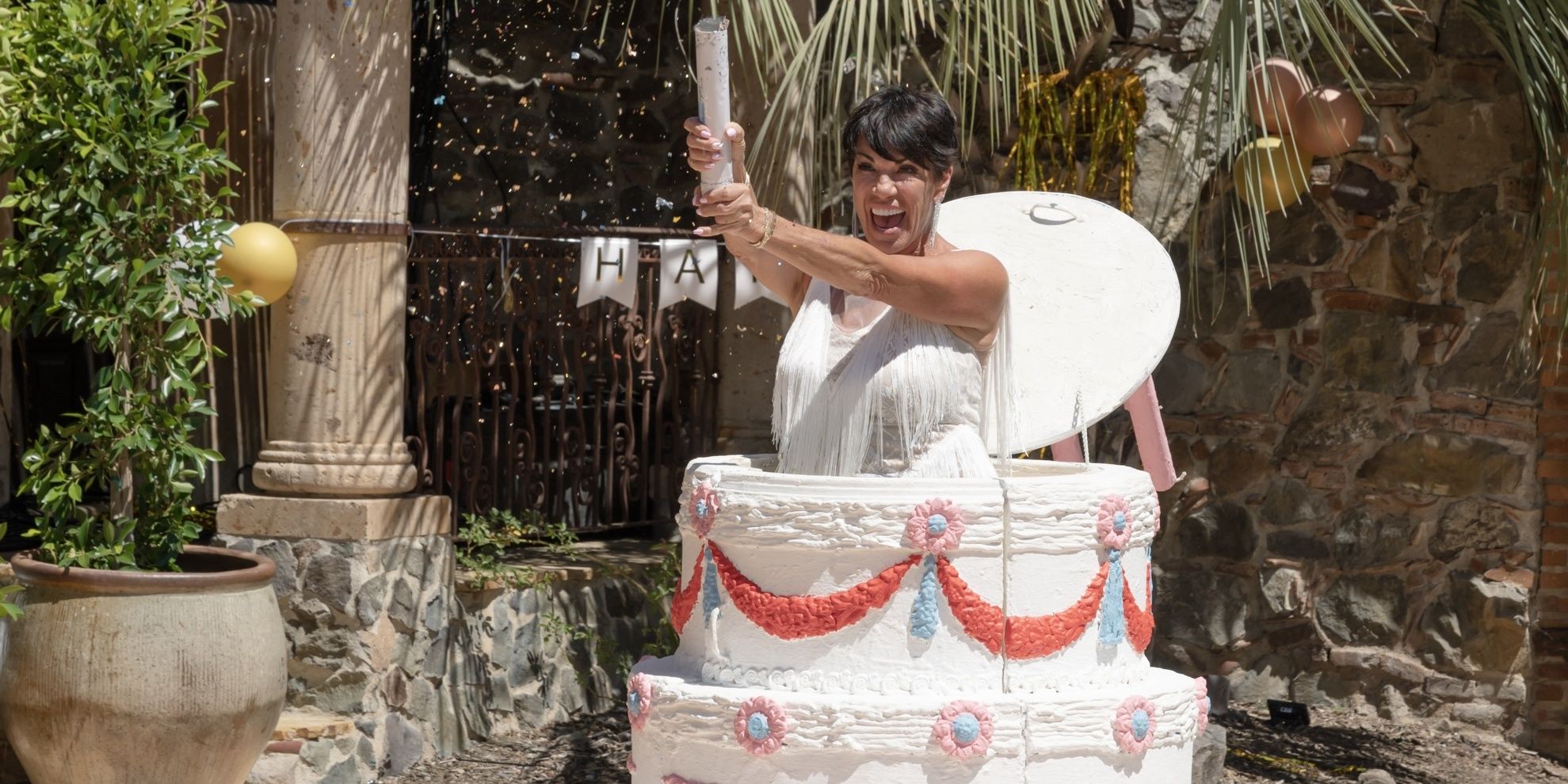 Contestant Susan Noles has a youthful spirit that makes viewers forget she's 66 years old. The wedding officiant who spent most of her life as a hairdresser had fun helping the other women do their hair before dates. When they celebrated Gerry's birthday, she surprised him by jumping out of a cake. When the women were all hanging out in the house, she taught them how to play "Never Have I Ever," a game typically played as a drinking game (although the women played with ice cream). Susan is the kind of woman you want in your life – whether it be your friend, aunt, or hairdresser – because of the light she brings to every room.
Susan's spirit isn't the only reason she stands out. Fans quickly compared her to Kris Jenner, calling the two doppelgängers. Kris Jenner surprised fans with a video message host Jesse Palmer shared on the "Women Tell All Episode." Kris said the women brought her joy, pleasure, and inspiration. Same, Kris!
Kathy Swarts Was Closest to a Villain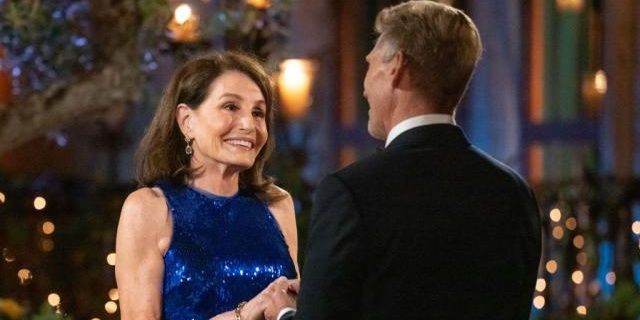 Every good season of The Bachelor has a villain. The woman you love to hate who doesn't get along with any of the other women in the house, but yet she keeps getting a rose. The Golden Bachelor has no villain. Kathy Swarts, a retired educational consultant from Austin, Texas, is the closest thing to one, but she's still lovable and endearing. Frustrated by fellow contestant Theresa Nist's oversharing about her romantic moments with Gerry, Kathy asked Theresa to stop sharing intimate details with her. The way Kathy did it was the perfect blend of maturity and entertainment. While her interviews often included her now famous and hilarious line, "zip it," she approached the situation with grace. Kathy tried repeatedly to set boundaries with Theresa, giving examples of what she didn't want to hear and addressing the situation in the moment rather than letting it linger. There was nothing petty or immature about it. It's a great example of how friends can approach each other when their feelings are hurt and work to a resolution.
At "The Women Tell All," Kathy reflected on her time on the show, saying she could have been a little more delicate. The other women chimed in saying she has the biggest heart. No one was upset by Kathy's words or actions, but she still reflected on her behavior with self-awareness, acknowledging that she had room for improvement.
The Golden Bachelor is for everyone. Whether you're a die-hard Bachelor Nation fan or shiver at the thought of watching a rose get handed out, this show has the capacity to change the narrative around women and aging. The Golden Bachelor airs Thursdays at 8pm EST on ABC and next day on Hulu.
Denial of responsibility! TechCodex is an automatic aggregator of the all world's media. In each content, the hyperlink to the primary source is specified. All trademarks belong to their rightful owners, and all materials to their authors. For any complaint, please reach us at – 

[email protected]

. We will take necessary action within 24 hours.
Khushi Patel is a science fiction author who lives in Austin, Texas. She has published three novels, and her work has been praised for its originality and imagination. Khushi is a graduate of Rice University, and she has worked as a software engineer. She is a member of the Science Fiction Writers of America, and her books have been nominated for several awards.