A lot has changed thanks to the best touchscreen laptops. What was once a unique feature has become standard on a lot of portables. Interacting with a laptop is much easier these days thanks to that touchscreen capability. Add in the 2-in-1 form factor that these devices have and you're looking at a lot more versatility from one device, letting you use that same portable as a tablet.
They're not just incredibly flexible. The best touchscreen laptops add in the kind of performance and portability that you expect from the best laptops out there. Whether you're a fan of Windows 10 or prefer Chrome OS (the OS for the best Chromebooks), you'll be able to find something to suit you as both are touchscreen compatible.
The best touchscreen laptops aren't going away any time soon. So, whether you want a heavy duty one running Windows or a lightweight, cheaper portable running Chromebook, we have something for you on this round up. We've reviewed everything on this list, so you know they're good. Some of them have even made it onto our best 2-in-1 laptops list.
Best touchscreen laptops on Black Friday and Cyber Monday
Much like last year, many of the best touchscreen laptops of 2020 are getting deep discounts on Black Friday and Cyber Monday, including a few of the Dell ones as the manufacturer is known to go all out with its deals on these days. You should be able to find a touchscreen laptop on this list for much less, saving you more money to use for something else.
Whether you're buying one of the best touchscreen laptops for you or as a gift for someone, it would be wise to wait until the major deal events of the year. Luckily, Black Friday and Cyber Monday roll around at the end of November, so you won't have to wait for long.
The Dell XPS 15 is, without a doubt, one of the best laptops to hit the streets in 2020. Combining staggering power in a stylish thin and light chassis, this laptop doesn't hold back when it comes to internals and features that improve your computing experience overall. Among those amazing features are a gorgeous bright display with 500 nits of brightness, an extremely comfortable keyboard, impressive speakers, and a terrific trackpad. And, for those looking for the best touchscreen laptop, this one's got an incredible one that's highly accurate and responsive – not to mention, a pleasure to use.
Read the full review: Dell XPS 15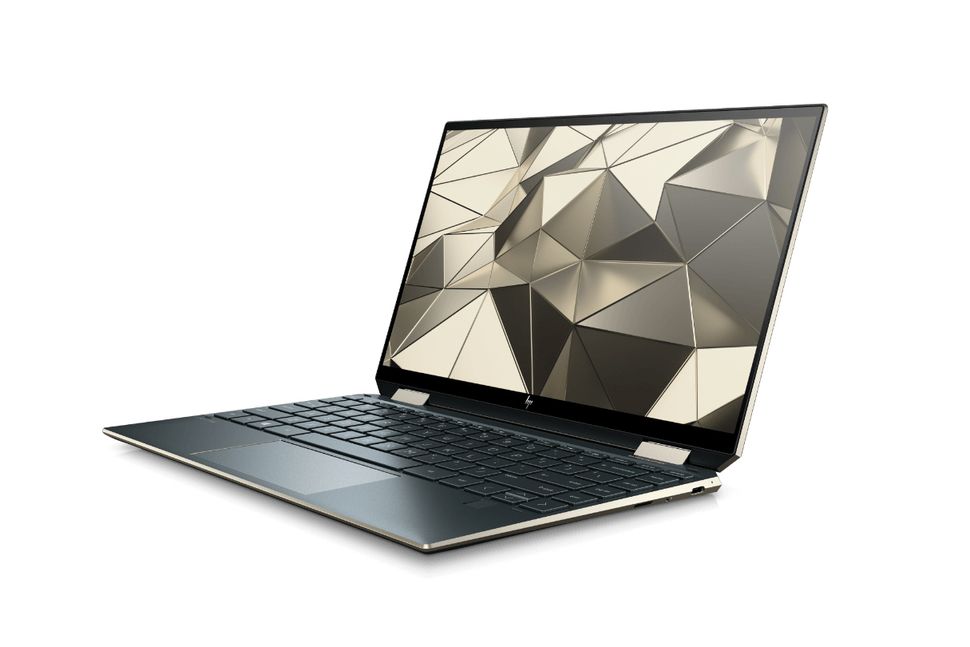 HP's beloved and highly praised 2-in-1 is back with a vengeance, this time with more powerful components like the 10th-generation Intel Core processors and Intel Iris Plus graphics. Of course, that impeccable 2-in-1 design and pristine gem-cut chassis are back, as are its security features and Bang & Olufsen speakers. That killer combination makes it, now more than ever, one of the best touchscreen laptops out there. Is it a wonder that this is one of our favorite laptops of 2020? If you care about aesthetics as much as you do performance and overall quality, this is the laptop for you.
Read the full review: HP Spectre x360 (2020)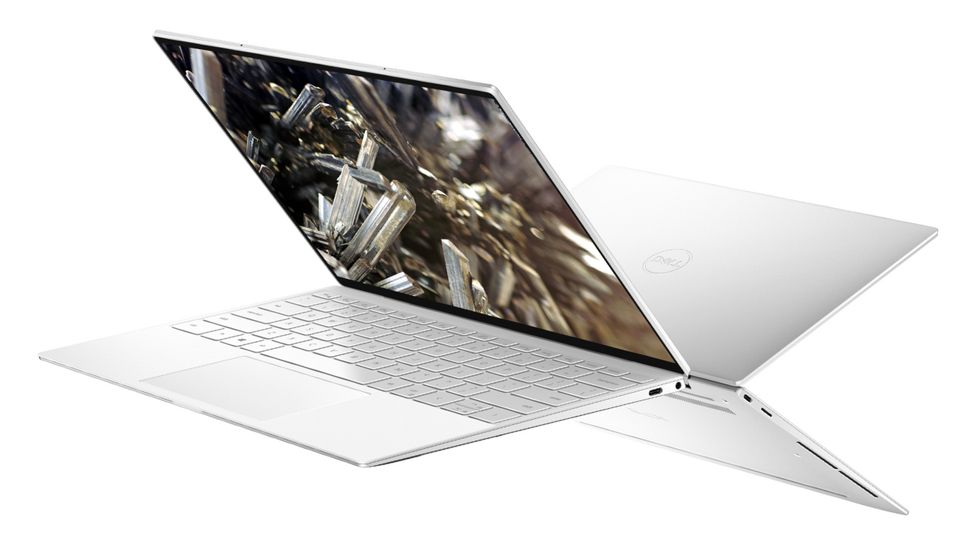 The competition in the Ultrabook market is getting tougher every year, and early players have been finding it difficult to keep up. Not the Dell XPS 13, however. Not only has this laptop kept a lofty spot in every best touchscreen laptops list, but it's also still among the best laptops on the market years after its first release. This extremely luxurious device comes with an all-day battery life, solid performance and a design that you'll fall in love with at first sight. Due to its thin chassis that's only about half an inch, it does compromise on a couple of things, most notably its audio and its price tag, which is pretty high for some people. However, the Dell XPS 13 is worth every penny.
Read the full review: Dell XPS 13 (2020)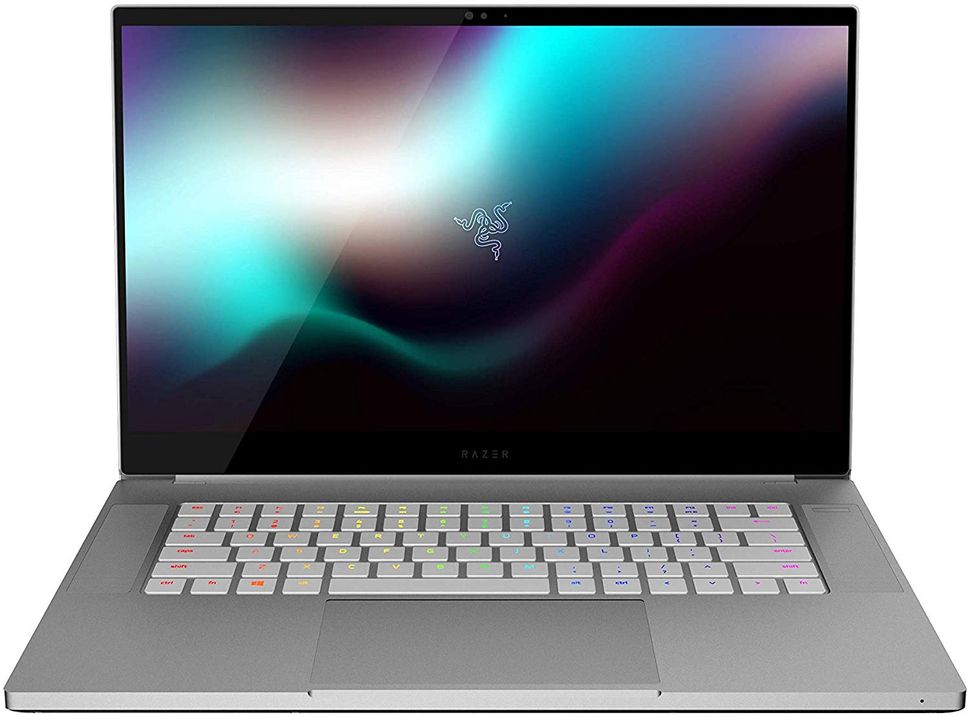 Razer has redesigned its best gaming laptop to turn it into a mobile creative workstation touting a jaw-dropping performance that meets the standards of videographers, photographers and designers. This laptop packs a serious punch. But, it also rocks a stunning, factory-calibrated 4K display with the touchscreen model on hand, giving video editors not just incredibly sharp content but also lots of space to work on while they're editing on the go. If a fast and seamless workflow is of utmost importance in your day to day, then the Razer Blade 15 Studio Edition is the best touchscreen laptop for you. Just be ready to splurge.
Read the full review: Razer Blade 15 Studio Edition
If a 13-inch slimline 2-in-1 laptop that gets you through your daily computing routine, whether for productivity or for entertainment and Internet browsing, is all you need, then you cannot go wrong with Envy x360's AMD upgrade. This laptop not only packs the latest AMD mobile CPU, but also boasts a premium chassis that will be the envy of other laptops at your office, making it deserving of its moniker. Better yet, it offers 9 hours of video playback, lasting you an entire work day without charging.
Read the full review: HP Envy x360 (2019)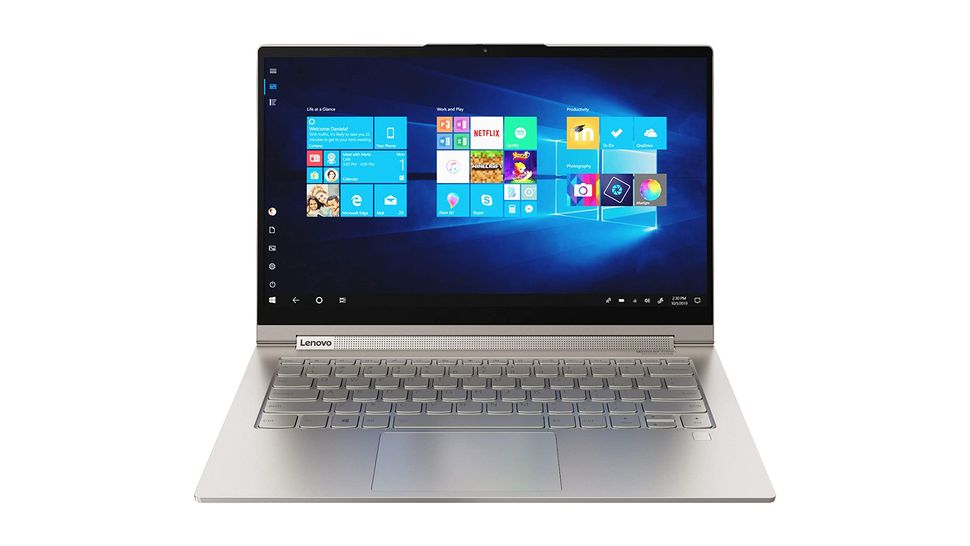 There's a lot of things going for the Lenovo Yoga C940 beyond its gorgeous premium design. It's a great performer, first of all, thanks to the powerful internals under its hood. It's also got a keyboard that's comfortable to type on, a rotating soundbar with 2 additional speakers, a touch pen and a TrueBlock Privacy Shutter. All in a fairly thin and light laptop, and for a price that's every so slightly cheaper than the competition. If you're as much about the add-ons as the basics, then you'll get a lot of value out of the Lenovo Yoga C940.
Read the full review: Lenovo Yoga C940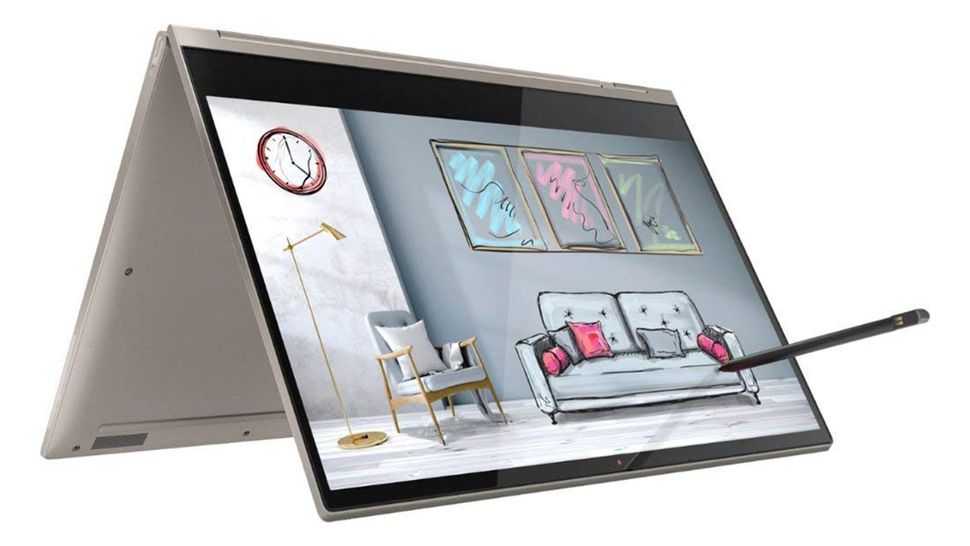 Not only is the new Lenovo Yoga C930 one of the best hybrid laptops we've reviewed to date, but it's also deserving of a spot on our best touchscreen laptops list. It's all thanks to that high-quality IPS Glossy touchscreen display, which not only offers stylus support, but is also available in both Full HD and 4K – nifty if you work with high resolution photos. Get all your productivity tasks out of the way, and then throw in some decent gaming post work.
Read the full review: Lenovo Yoga C930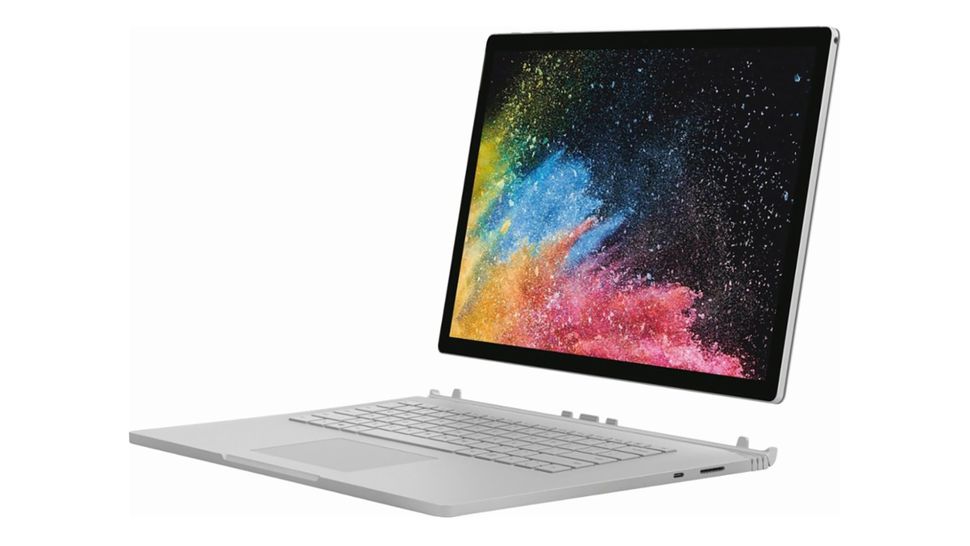 The Surface Book 2 15-inch delivers the same great touch and pen experience as the Surface Pro. However, it also takes it to a new level by boasting a larger screen and extremely beefier hardware. Thanks to its quad-core processor and potent discrete GPU, it's well-equipped to handle your most ambitious art projects, not to mention some of the best PC games that are currently taking up all your free time. If this isn't one of the best touchscreen laptops on the market right now, we don't know what is.
Read the full review: Microsoft Surface Book 2 (15-inch)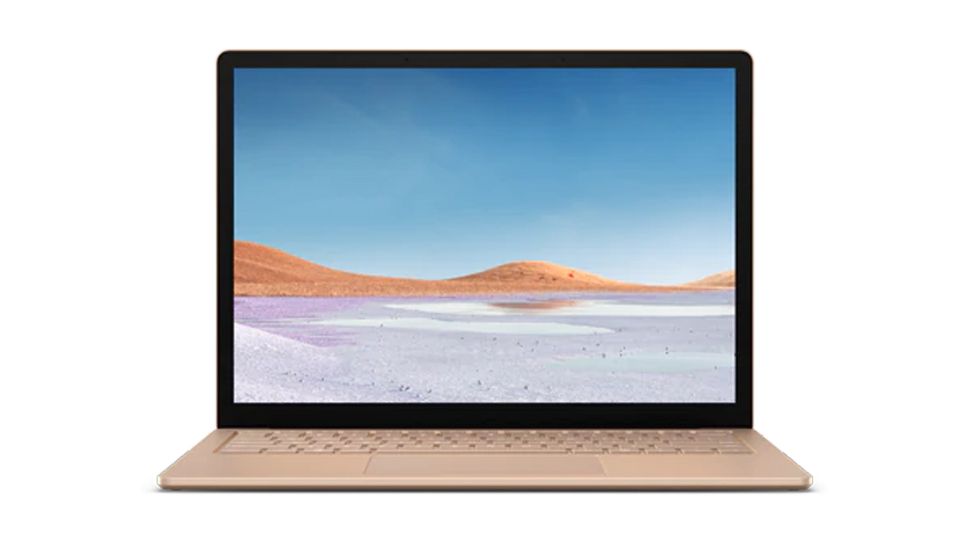 With the debut of an AMD Ryzen processor in Microsoft's Surface Laptop line, the Surface Laptop 3 is more accessible than ever to more people, especially fans of AMD's latest processors and graphics cards. Unfortunately, there aren't many fresh features this time around – if you need more ports, for example, you might want to skip this. But, this latest model is more powerful than ever, and it does pack some of the longest battery life in its class. And, of course, it's one of the thinnest and lightest laptops on the market. If longevity and portability matters most to you, it's a worthy contender.
Read the full review: Surface Laptop 3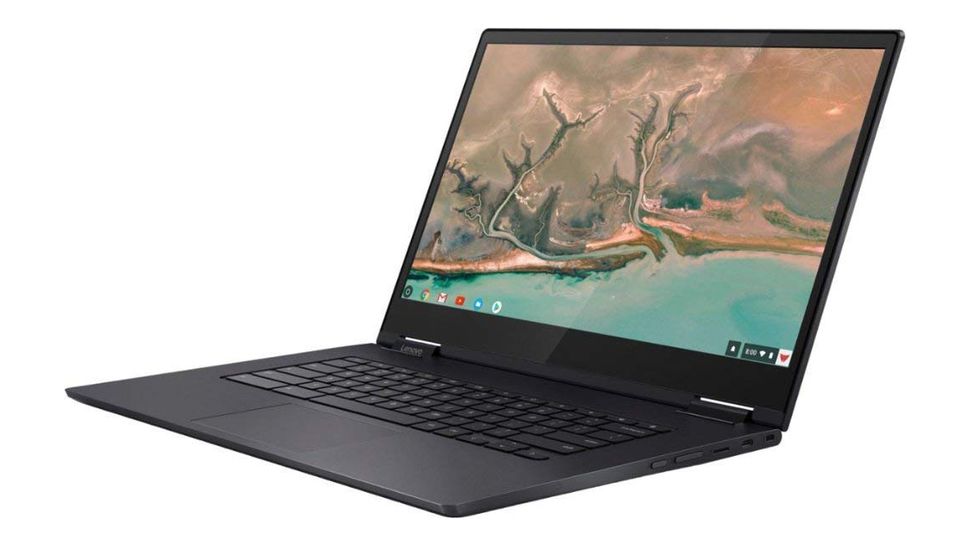 Budget users seeking touchscreen functionality will appreciate the value the Lenovo Yoga C630 offers. This 2-in-1 starts at $629 (about £517, A$927), with a Qualcomm Snapdragon 850 Processor, 4GB RAM, 128GB of SSD storage and integrated Qualcomm graphics. That means that it's a lightweight option for those folks who aren't entirely convinced by the Chrome OS environment. It has a few aces to top it all off, including the Lenovo Active Pen, a Fingerprint Reader and more than 23 hours of battery life. And what of the display? It's a 13.3-inch, wide-angle FHD stunner, with touchscreen functionality, of course.
Read the full review: Lenovo Yoga C630
Michelle Rae Uy and Gabe Carey have also contributed to this article.