Starfield is an expansive game, and to complete absolutely everything there is it would take hours upon hours. You have your main storyline, the side quests, not to mention looting the 1000s of planets. Plus, this game is procedurally generated, so you never know what you'll get.
RELATED: Starfield: How To Clear Your Bounty
One side quest that is fairly easy yet time-consuming is the Red Tape Blues quest. While this is just one quest, there are multiple tasks you must complete before the quest is completed as a whole. The good news is you don't have to go out of your way to accept it.
Updated by Isabella Risoni on September 9, 2023: Starfield has an abundance of various main quests, side quests, planets to explore, and more. Therefore, we want to make sure you have the most recent and updated information to make your journey into each solar system just that much easier. We've updated the Related links and added an internal link to the next stage of this questline.
Location
This quest is located on Mars in Sol. Speaking of Mars, you can even use old Mars skins for DLC. After you land, you will want to head into Cydonia and go to the bottom level of the stairs where the mining takes place.
You'll be going here on your spaceship with the main mission for or with Sarah, so while you're getting information on the artifacts, might as well go to the lower deck and help the miners out. Follow the stairs until you get to the Mars dirt, then take a sharp right at the end of the stairs, and you'll see Trevor standing next to a vehicle.
RELATED: Starfield: Failure To Communicate Walkthrough
Speaking With Trevor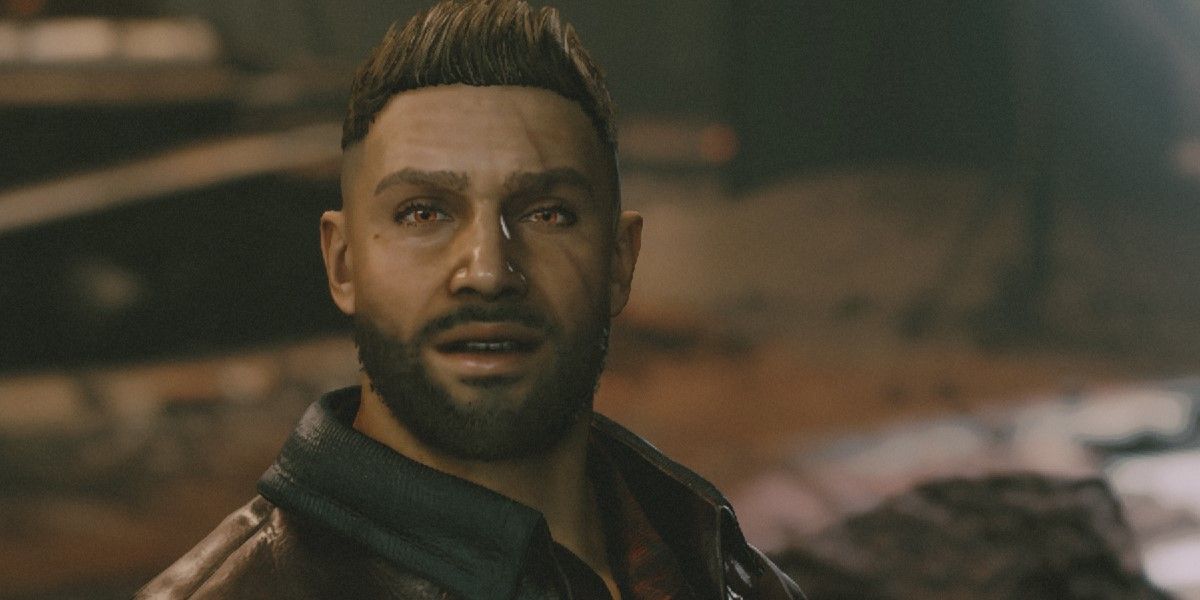 When you initially speak to Trevor, tell him that it's too bad he doesn't have any work for you as you have experience in it. After he mentions there are no positions available, he is going to tell you that the miners are struggling as they don't have good enough equipment, and it's difficult to meet their quotas.
He tells you that he has put in the request for new equipment, but it has yet to be approved. He mentions that Peter rarely answers any of the requests he receives. He will then wonder if you could help get his request approved and improve the conditions for the miners. Your ultimate objective is to get hired, work for Peter, and get access to terminal messages, so you can approve Trevor's request.
First, he will want to make sure you know your stuff and will ask for you to go mining for some iron ore for him. You are surrounded by iron ore, so all you have to do is go up to a mound, use the cutter, and grab some. Deposit it in the bin across from Trevor, then speak with him again. He will tell you that there's an executive assistant position available, and he asks if you could apply as you could help him get the equipment that he needs.
Application At Deimos Staryard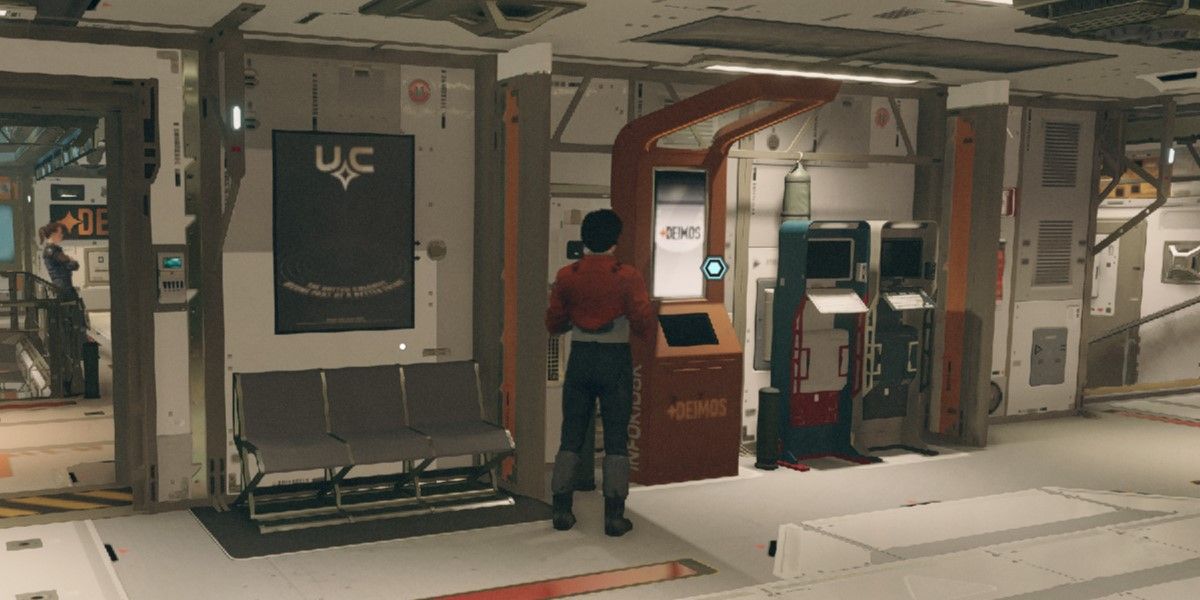 You will need to board your ship and travel to the Deimos Staryard that is in orbit around Mars. Once docked, follow your marker to just outside the Victory Hall. There will be a little yellow kiosk where you can complete the application to the right of the entryway of the Victory Hall. When you interact with it, you will be asked a series of questions, 7 to be exact.
With each question, you will be given 4 answers to respond with. Take comfort in the fact that your answer won't matter to any of these questions. You can even put the most outrageous answers on there, but it won't matter. When you complete the application, go back downstairs to speak with Trevor.
RELATED: Starfield: Biome Complete Explained
Deleting Applications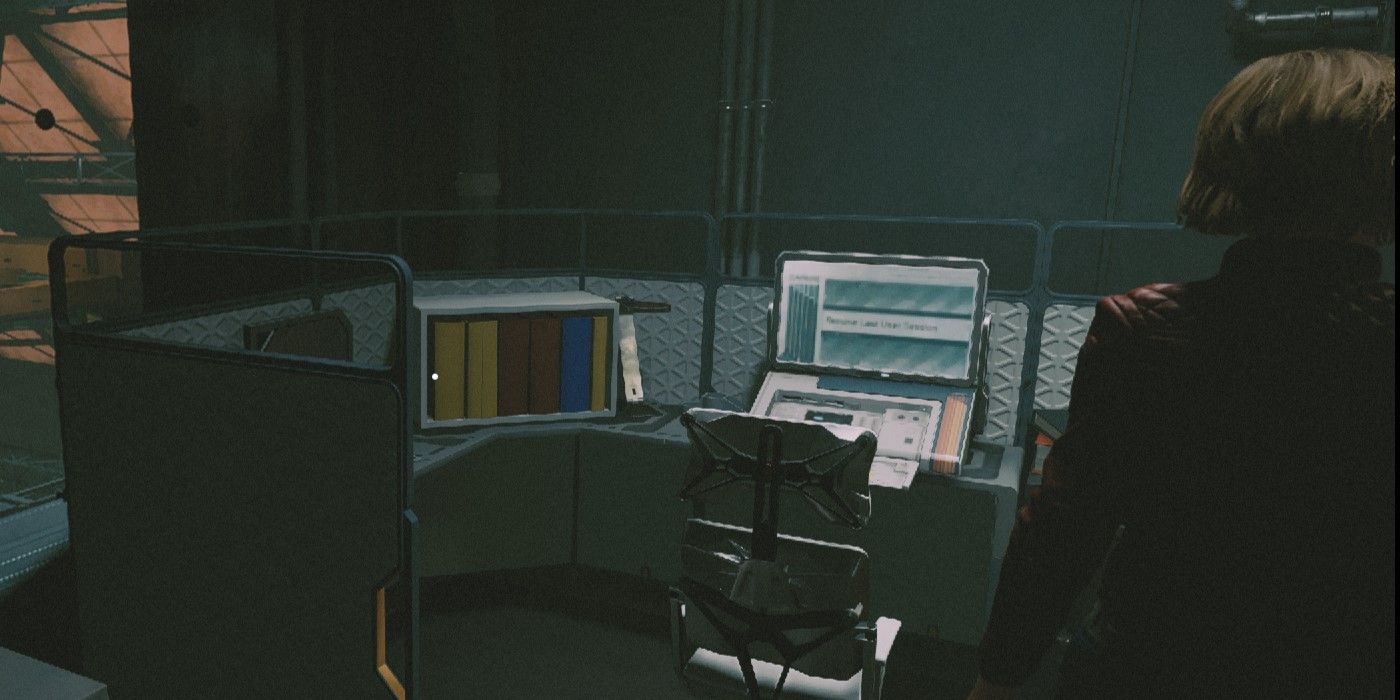 When you speak with Trevor again, he will tell you that in order to ensure you are hired, you must delete the other applications. You can, of course, deny this quest as, morally it may be a bit crooked. However, if you do move forward, then head up the stairs until you reach the ramp that leads to the entrance. Instead of going up the ramp, take a left and head down a hallway, past the Governor's office, and go into the room down the hall to your left. This will be a room with a few windows and some desks throughout the room.
Straight ahead will be a computer that your task marker will be directing you to. Although Trevor gave you a password, you won't actually have to put the password into the computer. Interacting with the computer will unlock it and show you the home screen. You should click on the applications tab. Go through and delete the other applications one by one, and then once you're finished, go speak to Trevor again.
Getting hired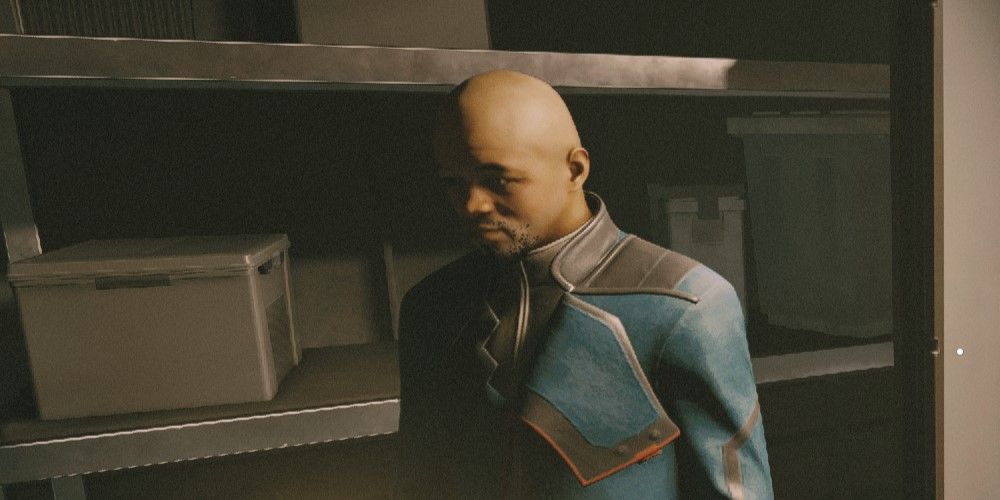 Approaching Trevor, he will be really excited because he just received word that you were hired. He tells you that you should go report to Peter and gain access to his computer. This completes the first portion of getting the equipment for the miners. After speaking with Trevor, you will automatically begin the Red Tape Runaround Walkthrough quest.
NEXT: Starfield: Further Into The Unknown Walkthrough
Denial of responsibility! TechCodex is an automatic aggregator of the all world's media. In each content, the hyperlink to the primary source is specified. All trademarks belong to their rightful owners, and all materials to their authors. For any complaint, please reach us at – 

[email protected]

. We will take necessary action within 24 hours.