The Big Picture
Pokémon Concierge is a new stop-motion animation series that takes a slice of life approach, showcasing the daily interactions between a concierge and the Pokémon on a tropical island resort.
The stop-motion animation perfectly captures the nostalgic simplicity of Pokémon, with soft textures and simplified movements that highlight the endearing and cute nature of the Pokémon.
The series appeals to both longtime fans and newcomers to the franchise, featuring a variety of Pokémon from the original 151 as well as more underrated and underrepresented Pokémon, creating a visually appealing and inclusive experience.
The trailer for Netflix's Pokémon Concierge was just released, bringing audiences back to the world of Pokémon in a new yet comfortably nostalgic way. The franchise has evolved over the past several decades, no longer just a wildly successful video game, but a pop culture bastion and one of the most recognizable properties in entertainment. The popular anime series that followed Ash Ketchum's (Sarah Natochenny) journey to become a Pokémon master has come to a triumphant conclusion after 25 years, signaling the start of a new era for the franchise.
A new anime series called Pokémon Horizons is ushering in a new generation of Pokémon Trainers, with a trailer already giving audiences a glimpse of what's to come. However, in the meantime, the franchise is also exploring different mediums and approaches to their series. Pokémon Concierge is one such endeavor, taking Pokémon in a more "slice of life" direction while also making the jump into stop-motion animation. In particular, the pairing of Pokémon and stop-motion animation seems long overdue, as the trailer and behind-the-scenes looks at the production of Pokémon Concierge highlight just how perfectly compatible the two are. Stop-motion animation helps retain the nostalgic simplicity that makes Pokémon so endearing, while keeping things fresh, exciting, and thoroughly endearing for audiences whether they be new to the series or seasoned veterans of the Pokémon franchise.
Pokémon Concierge
Follow the adventures of Haru, a concierge at the Pokémon Resort as she interacts with the Pokémon and their visiting owners.
Release Date

December 28, 2023

Cast

Karen Fukuhara, Imani Hakim, Josh Keaton, Lori Alan

Main Genre

Animation

Seasons

1

Streaming Service(s)

Netflix
'Pokémon Concierge' Reminds Us That Simplicity Is Beautiful
Pokémon Concierge is an easy-paced, slice of life story following Haru (Karen Fukuhara), a new concierge on a tropical island resort for Pokémon. As she learns the ropes of how to succeed at her new job, she'll come across a variety of Pokémon, working with other staff members to attend to their unique guests. One of the most substantial differences between this series and other Pokémon media is that Pokémon Concierge was created in stop-motion format. Rather than looking like the more action-packed mainline anime series, the stop-motion animation makes the series more reminiscent of movies such as Fantastic Mr. Fox, Coraline, or Guillermo del Toro's Pinnochio. However, while the latter two of those films explored more horror and eerie imagery, Pokémon Concierge seems far more in line with the lighter tones of Fantastic Mr. Fox — although this Pokémon series appears to maximize that comforting feeling.
The design and aesthetics of Pokémon are a match made in heaven for stop-motion animation that feels so obvious, it's a surprise that this is the first major dance between the two. The soft felt textures and simplified motions of the Pokémon in the series provide a comfortable and nostalgic presence, focusing on the features that first attracted large audiences to the franchise. Though these "Pocket Monsters" can have the ability to breathe fire or shatter boulders, at their core they are endearing and cute animals that people, both in-universe and in the real world, are hopelessly captivated by. A behind-the-scenes video released by Netflix shows Non, the Japanese voice actor for Haru, visiting dwarf studios, the animation team responsible for the series. Each physical model of the Pokémon looks amazing and impressive, even before they are put into motion. The attention to detail is apparent, as each model is incredibly accurate to the original designs of the Pokémon, appearing both like expressive creatures and like the best plushies you could buy in a store.
The Slice of Life Genre is Perfect for Pokémon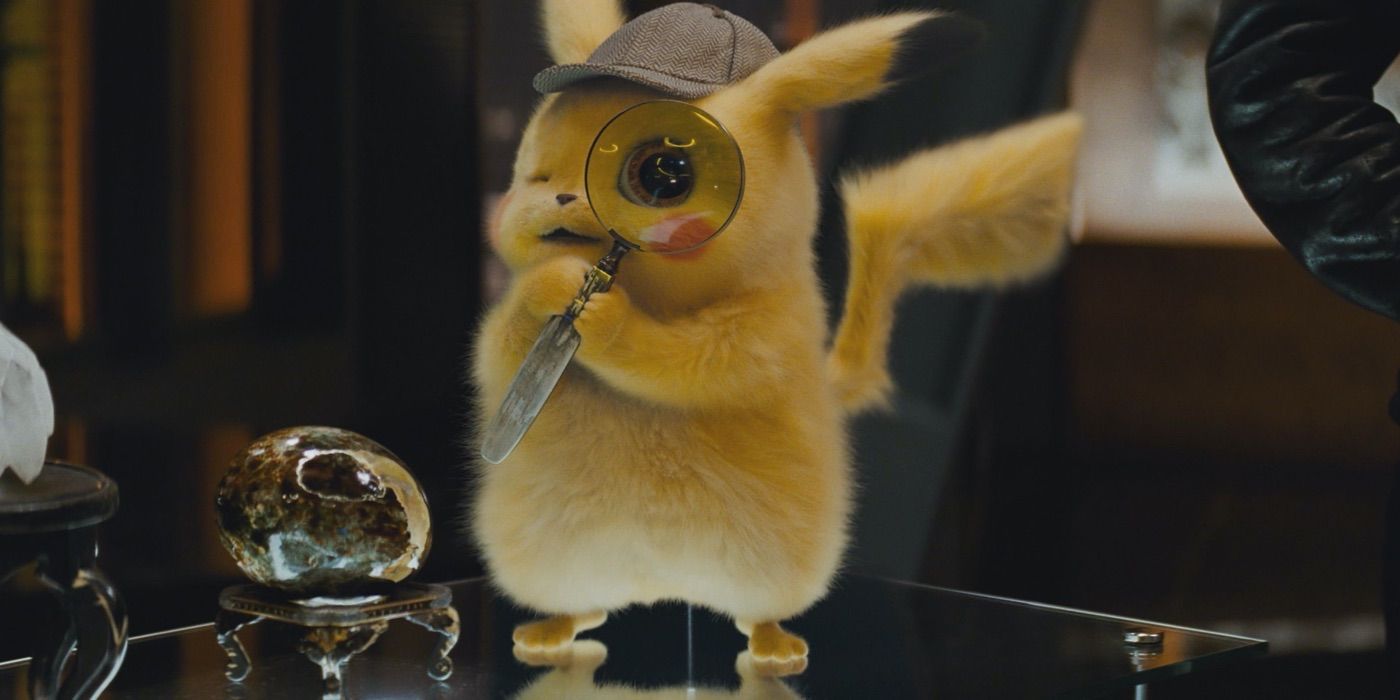 With a property as sprawling and expansive as Pokémon, the possibilities are absolutely endless. There have been nearly 2 dozen anime films and a wildly successful venture in live-action with Detective Pikachu, which was the most commercially successful video game movie debut at the time of its release. However, Pokémon Concierge's approach to the property is much more relaxed, taking a page from slice of life stories. Slice of life is a popular genre of anime that focuses less on high octane action, like shōnen series such as Naruto and Jujutsu Kaisen, and instead focuses on the daily lives of its characters as they tackle more realistic obstacles that nonetheless tug at the heartstrings. While Pokémon's original ethos centered around catching and battling with these lovable monsters, the series has evolved to not just be focused around those founding game mechanics.
Plenty of people today are fans of Pokémon but have never even played any of the games or seen much of the anime series. Instead, they are simply fans of the Pokémon themselves, curious about the varied and creative designs of the unique creatures. However, even for veteran fans of the franchise, seeing more of what daily life looks like in the Pokémon universe is sorely desired. While battling to become a Pokémon master is exciting in of itself, simply living alongside creatures that can fly and telekinetically control objects is also a curious fascination that viewers are excited to learn more about.
Pokémon has already seen a few examples of slice of life animation, most notably in the form of a couple animated miniseries. Pokémon: Twilight Wings was a limited series released on YouTube to coincide with the release of Pokémon Sword and Shield, which was then followed by Pokémon: Paldean Winds that is still ongoing. However, none of those series have received the mainstream attention that Pokémon Concierge is poised to receive, due to its release on a major streaming platform.
'Pokémon Concierge' Features Fan-Favorite and Underrated Pokémon
One of the most hopeful indicators of Pokémon Concierge's success is the variety of Pokémon revealed in the trailer. There is an adage in the Pokémon community that every single Pokémon is at least one person's favorite. With over 1,000 of these lovable creatures in existence, competition for the spotlight can be extreme. Not every Pokémon has the star power to be a part of a Hatsune Miku collaboration or get featured at an exhibition in the Van Gogh Museum, but that doesn't mean they shouldn't get any focus in other media. The production of Pokémon Concierge has already been shown to keep that idea in mind, featuring Pokémon that are more underrated and underrepresented in most media. Pokémon such as Furret, Hoppip, and the elemental monkey trio make appearances in the trailer, an exciting prospect for fans who may not get to see their favorite Pokémon in media other than the video games.
However, that's not to say that Pokémon Concierge is reserved for the niche Pokémon fan, as the series looks to highlight many of the original 151 Pokémon. Fan favorites like Psyduck, Eevee, and Dragonite are featured prominently, which makes the show as appealing as possible to the widest audience. The charming and adorable designs of stop-motion Pokémon already set Pokémon Concierge as one of the most visually appealing and impressive products for the franchise. Between the endearing slice of life approach the series is taking and the wide assortment of Pokémon that will make appearances, the show looks to be a brilliant creative effort from the widely popular franchise.
Pokémon Concierge premieres on December 28 on Netflix. Until then, catch our guide on the upcoming series to learn everything you need to know to catch them all.
Denial of responsibility! TechCodex is an automatic aggregator of the all world's media. In each content, the hyperlink to the primary source is specified. All trademarks belong to their rightful owners, and all materials to their authors. For any complaint, please reach us at – 

[email protected]

. We will take necessary action within 24 hours.
Khushi Patel is a science fiction author who lives in Austin, Texas. She has published three novels, and her work has been praised for its originality and imagination. Khushi is a graduate of Rice University, and she has worked as a software engineer. She is a member of the Science Fiction Writers of America, and her books have been nominated for several awards.