Editor's Note: The following contains spoilers for Only Murders in the Building Season 3, Episode 6
The Big Picture
The supporting cast of Only Murders in the Building, including stars like Paul Rudd and Meryl Streep, elevates the murder plot and creates an intriguing web of suspects.
Meryl Streep's character, Loretta, steals the show with her captivating performance, showcasing someone who is truly married to their craft and determined to succeed despite a lifetime of rejection.
Loretta's character challenges stereotypes of older women, portraying her as authentically eccentric, outspoken, and taking up space with a whimsical new love story that defies common expectations.
Only Murders in the Building has always showcased a band of extremely well-crafted characters to support its main trio. From one season to the next, the supporting cast elevates the murder plot and creates an intriguing web of suspects. This season is no different, as stars like Paul Rudd and Meryl Streep join the cast. To no one's surprise, they are both lively, rich additions to the show, despite their limited appearances. As the ensemble prepares for the opening night of their new Broadway play, Ben Glenroy (Rudd), the cocky star of the show, is attacked and presumed dead — not once, but twice! Immediately, the finger-pointing begins as everyone in the show speculates who could have done this, and why. Everyone's career and criminal record hang in the balance while they try and recover what's left of their show and save any interpersonal relationships that may have been damaged along the way. While this season's cast is once again as sharp and as tight as they come, it is Streep's character Loretta who makes for a particularly captivating watch. Yes, she has shown some alarming signs that she's not as innocent as she seems, but the draw of her character comes from the fact that someone like her is so rare to find on screen.
Who Is Meryl Streep's Loretta on 'Only Murders in the Building' Season 3?
So often, women of a certain age have rightfully complained that after a certain stage in their careers, the juicy roles stop coming their way and they are soon relegated to playing grandparents. Typically, the function of these matriarchal characters is to pass along wisdom, compassion, or knowledge to a much younger protagonist who still has so much to learn about life. They need the elder's guidance to survive the experiences of new love, or early career missteps. The question that Only Murders looks to answer is: at what phase of life do we stop learning and have all the answers? Never. The cast of the series demonstrates in every episode that no matter how old we get, we are still learning. Oliver (Martin Short) is still struggling to reinstate himself as a theater heavyweight, and Charles (Steve Martin) is struggling, once again, with his dating life. This season, however, Loretta steals the show in a way that is usually reserved for young Hollywood. It appears that this starlet is finally getting everything she's ever dreamed of, and the evidence shows us that she won't go down without a fight.
When Loretta is introduced, her story of a lifetime of rejection illustrates how fickle a career in entertainment can be. Despite all of her passion and training, no one was ever able to recognize Loretta's talent — until she auditioned for Oliver's show, that is. Though her path to success has been rocky, Loretta embodies someone who is truly married to their craft, unable to walk away from it no matter how cruel it is in return. Her determination is one thing, but Loretta also demonstrates a character who has her whole career in front of her. Oliver's musical Death Rattle Dazzle is her big break, and suddenly the offers are pouring in. She consistently dreams big, and it pays off. Meryl Streep is in her 70s, but it rightfully has no impact on how her character fearlessly tackles her high hopes. She has untapped potential and her sights set on goals that she still has yet to achieve. Loretta is not at the end of the line, but just at the beginning, and it is so refreshing to see women at different phases of their lives being shown the same hopefulness that a character in young adulthood would experience. Loretta's tenacity allows her to take center stage, where she belongs, not wait in the wings as life goes on around her.
RELATED: Is 'Only Murders in the Building's White Room a Real Thing?
Oliver and Loretta Prove Young Love Has No Age Limit in 'Only Murders in the Building' Season 3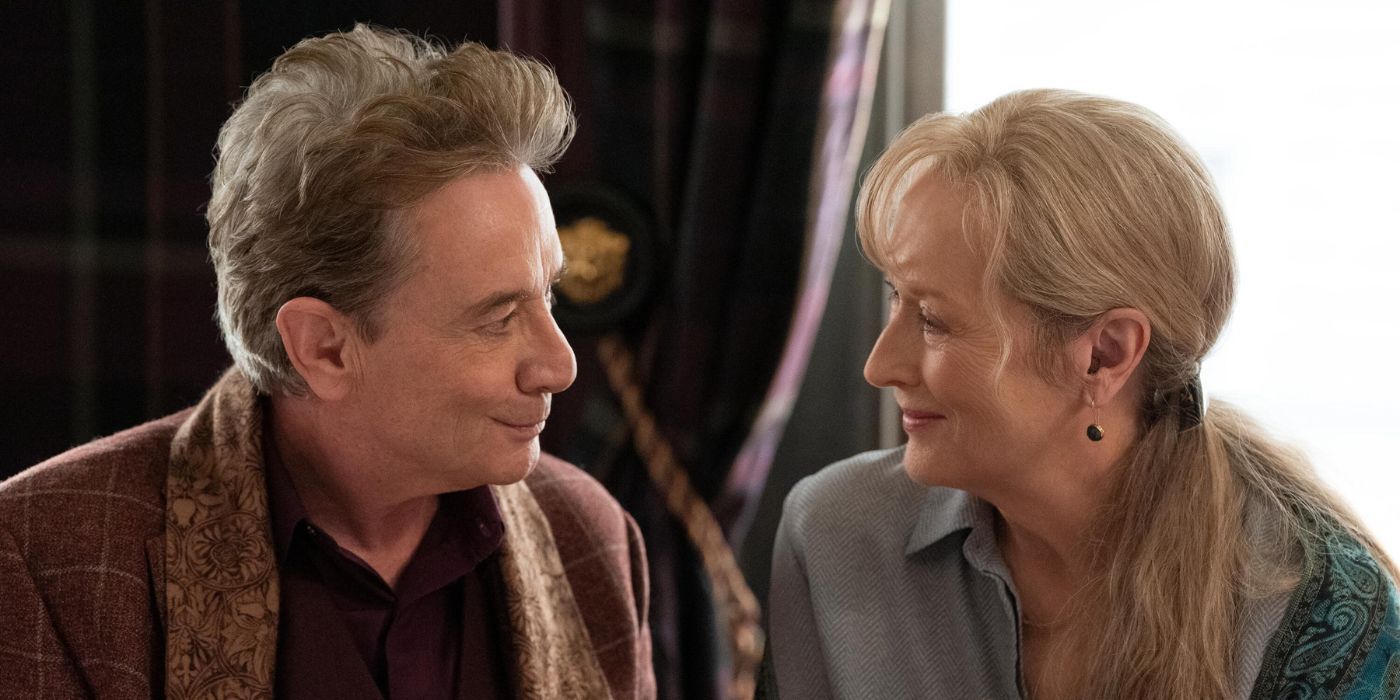 In Episode 5, "Ah, Love!", we get a glimpse into everyone's complicated love lives. While not every story ends happily, Loretta finishes the episode on cloud nine after her first date with Oliver. After an alarming discovery in her apartment, however, he is not quite as giddy. But as we observed in Episode 6, "Ghost Light," his infatuation may be clouding his judgment. Can you blame him? It was a great date, if not a little bizarre.
After weeks of deliberating on when, how, or if he even should ask Loretta out, Oliver finally suggests that the pair have dinner. When he arrives at her humble apartment for the date, she is adorably falling all over herself trying to prepare a nice home-cooked meal for them both. Once inside her apartment, the audience gets a real feel for her wistful spirit from her decor. Her maximalism and Murphy bed screams, "young hopeful that just moved to New York." She is so authentically and eccentrically herself, and it is such an endearing quality. This never wavers, and it defies a common stereotype of older women playing demure, reserved, quiet characters who don't take up space or attract attention. Loretta is quite the opposite from the start when she fumbles her cooking, to the pair's ride on the ferry when she shares stories of her childhood and encourages Oliver to join in on her spontaneity. She speaks her mind, even when she's being brash, and smiles ever so sweetly to recover. Streep perfectly embodies those classic first-date jitters in her scenes with Short during this episode. Even their flirting leading up to the date is so playful and spirited. A flowering, sparkling romance between characters such as these are a rarity on screen, but Only Murders in the Building doesn't shy away from giving them active romantic lives while maintaining a whimsical "new love" element.
Did Loretta Kill Ben Glenroy?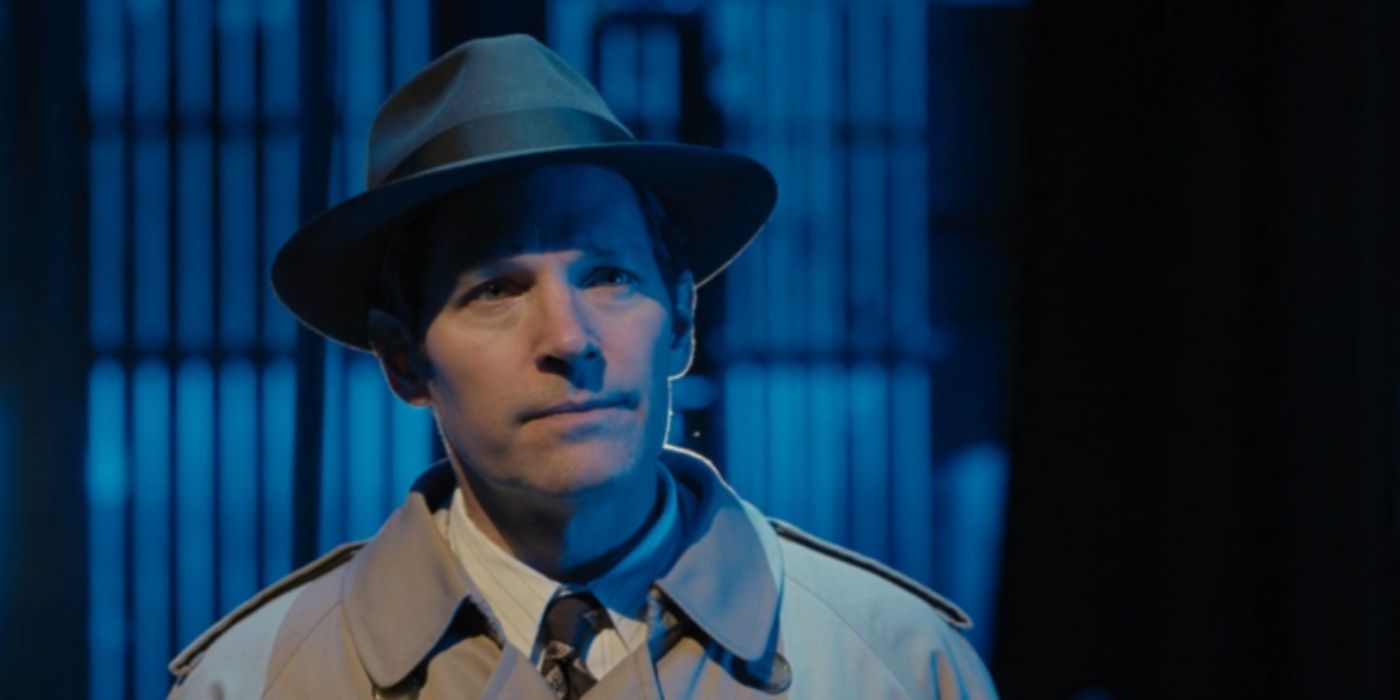 Loretta's audition monologue and her ballad took everyone's breath away, but as Oliver recently discovered, she may also have a dark side. The area where Only Murders in the Building constantly excels is also the key to what makes Loretta's character so rich and complex — we are always kept guessing. Is her dough-eyed ingénue persona an act? Is she a crazed stalker capable of murder or just an avid fangirl? One thing is clear — there is more to Loretta than what meets the eye. Perhaps she is not as bad an actress as we were led to believe when she tried some accent work at their first table read. Whether her giddiness is a put-on or not, Oliver is absolutely smitten — so much so that he is willing to cover her tracks however he can.
Loretta is given storylines that we most often see associated with 20-somethings. This charming, funny, well-rounded character in Only Murders in the Building reminds its audience that life does not stop when you hit 40 — it treats their older cast with the vivaciousness and dignity that they deserve.
Denial of responsibility! TechCodex is an automatic aggregator of the all world's media. In each content, the hyperlink to the primary source is specified. All trademarks belong to their rightful owners, and all materials to their authors. For any complaint, please reach us at – 

[email protected]

. We will take necessary action within 24 hours.