Posted in: Paramount+, streaming, TV | Tagged: exclusive, interview, Laysla De Oliveira, Morgan Freeman, nicole kidman, paramount, Special Ops: Lioness, taylor sheridan, zoe saldana
---
Editor Chad Galster spoke with Bleeding Cool about Paramount+ action-thriller Special Ops: Lioness & working in Taylor Sheridan's universe.
---
Chad Galster has come a long way in his 20+ year career as an editor across film and television. Getting his start in the short film scene, he made his feature debut in Jonathan Meyer's Confessions in 2005. Galster worked his way up through the reality television scene in shows like The Bachelor, Hell's Kitchen, Ax Men, and The Bachelorette. He found his biggest opportunity with creator Taylor Sheridan, working with him on Mayor of Kingstown, 1883, Yellowstone, 1923, and his latest in the action thriller Special Ops: Lioness. While promoting the Paramount+ series, Galster spoke with Bleeding Cool about working with Sheridan, how creatively in sync they are, his favorite episode, and the series' future amidst the current WGA and SAG-AFTRA strikes. The series, which stars Zoe Saldana, Morgan Freeman, and Nicole Kidman, focuses on Force Recon Marine Cruz Manuelos (Laysla De Oliveira) is tasked with befriending the daughter of a suspected terrorist who is being surveilled by the Central Intelligence Agency.
Bleeding Cool: How did you get involved with 'Special Ops: Lioness?'
Galster: I've been working for Taylor [Sheridan] exclusively since season one of 'Yellowstone' and we're six years into our relationship. I work on almost all the shows he makes. 'Lioness' was a natural step, and I was excited because it was different than what we've been doing lately. I was happy to be a part of it.
How does working with Taylor compare to your previous projects?
It's unique, and he's a brilliant guy, and we developed a real trust with each other over the years, It's a rewarding working relationship, and he trusts me to experiment with things from time to time [that] I'm not sure he's going to like it. He knows that we see eye-to-eye in movies and TV shows. That's why we've been so successful for so long, but neither of us is afraid to say, "I don't like that." Then it's like, "How can we do it differently?"
There's honesty and trust in our working relationship. I don't know if it's different than the things I've encountered in the past. The type of work is different in the shows that he makes are different. Having a chance to go on this journey with him over the years now has been fun. We've evolved as a team and the way that we see things and present his material. [Taylor's] evolved as a writer, showrunner, producer, and everything. We are there to help each other. I'm certainly there to help him, and he helped me grow and become better at my job. It's been fulfilling and fun.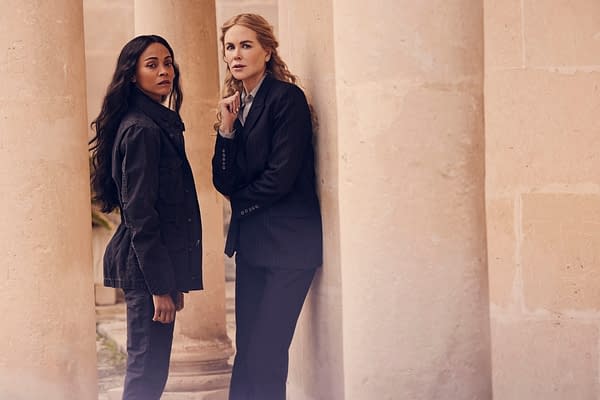 When it comes to editing a show, how do you compare the experience of working on Taylor's period projects like 'Yellowstone' and similar Westerns and a more contemporary series like 'Special Ops: Lioness?'
You don't put the material together in a different way, I found. You're still making it even a period piece, like some of the things that we've done '1883,' '1923,' those shows, our target demographic is still a modern-day audience. These are people who have a certain rhythm and a cadence to what they are accustomed to seeing with their shows. From a technical standpoint, you don't put it together in much of a different way.
You're still using modern conventions. You're using tricks and things that are current in the world of movies and TV. The subject matter is different, but the reason why these shows have been successful is because even the period pieces are thematically timeless. They're about families and husbands, wives, sons, daughters, life, death, love…all of these things. Those themes are eternal, and they're things that we all understand. That's why people have connected to his shows. Putting that out together doesn't change if it's a modern-day CIA special ops story or Wagon Trains West. It's all the same thematically to me.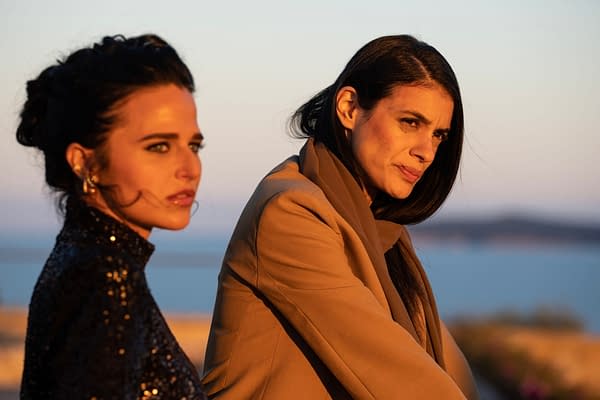 Was there any episode of 'Lioness' that stood out to you, or did it feel the same?
Pretty consistent. We worked hard on it and took as much time as we had. I'm proud of how it comes together. The finished product of episode eight ["Gone Is the Illusion of Order"] was rewarding to see the culmination of a love story between Cruz [Laysla De Oliveira] and Aaliyah [Stephanie Nur] to see how Joe's [Zoe Saldana] family life resolves or "doesn't," you could say, and think about what the series is going to be moving forward. I'm excited about where eight takes us in the end. What we know about these characters, their situations, and their place in the world. Taylor has a way of writing finales in my mind that are satisfying. I felt that way about the '1883' finale. It was one of my favorite episodes of television I've ever worked on. I also felt that way about 'Lioness' 108. If you've been watching our story and your viewers are invested, you will be rewarded for that investment. It gives you something to think about, and it gives us the place to go in the future that I'm excited about. The show is going to continue for years to come.
How has working with Taylor helped improve your work over the years?
I can guarantee you I am a better editor today than I was six years ago. I was also a better editor six years ago than I was 15 years before. I am growing and challenging myself every single day. The way to kill a career is to get satisfied with yourself and feel like you've got it all figured out. It's all a big slam dunk, it's done by lunchtime and takes the rest of the day off.
Look, I am hard on myself and critical of my work. I am constantly assessing my own work to see if it feels stale, to see if I'm leaning on the same tricks and things I've tried before. Taylor has a big piece of that, but not in a way that I can quantify it or toward specific skills. He is constantly challenging himself and critical of himself. My personality is that as well. Again, it's one of the many reasons why we understand each other as artists and why we work well together. I challenge myself all the time to keep improving, to keep doing things in a different way, to be aware of what's happening currently in the world of movies and TV as much as I can, try to watch what's out there and make sure that I am constantly changing and growing as an artist. When I stop doing that, it's time to retire.
How has directing and writing helped you in the editing field, and is it something that you feel like you want to go back to?
I'm happy with my career in my current job. The directing that I did was back in film school, and writing is something that was special when you work reality TV for a long time, and that's something that comes naturally to me. That skill is useful, especially in the world of reality television, where you're taking mountains of material and trying to whittle it down to cohesive scenes that feel somewhat scripted, as if they were planned, and like they had the rise and fall of a scripted story. I'm always happy to use those instincts and skill sets, but I love editing. It is the best job in the world, and it never stops being a thrill to me. I've done 60 some odd episodes of Taylor's shows, and when that first cut comes together, and I'm watching it by myself in this room at 2:00 in the morning, that is a thrill. It has never stopped being a thrill, no matter what kind of show, reality, scripted, whatever. If that's the case, I will continue to really enjoy being an editor. As long as Taylor wants to keep making TV, I'm going to be right there with him.
Has there been anything you guys have been like you and Taylor have been talking about or developing amidst going on to strike? Or is it a wait-and-see?
It's wait and see. Everything stops, right? It's terrible. I'm hopeful, as everyone is, that we're going to get this resolved soon so we can go back to doing what we love. We're like everyone else. If a script had been written and the show had been shot, we would have been able to continue to work on those. That stuff has run out for most folks, so I am anxious for a speedy end to this.
Special Ops: Lioness is available on Paramount+.
---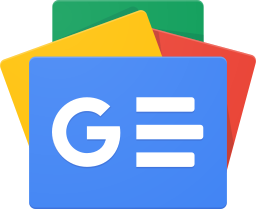 Stay up-to-date and support the site by following Bleeding Cool on Google News today!
Denial of responsibility! TechCodex is an automatic aggregator of the all world's media. In each content, the hyperlink to the primary source is specified. All trademarks belong to their rightful owners, and all materials to their authors. For any complaint, please reach us at – 

[email protected]

. We will take necessary action within 24 hours.