Cazador is the notorious true vampire of Baldur's Gate 3. Your own companion, Astarion, builds up the threat Cazador poses from the moment his own identity as a Vampire Spawn is revealed. Every danger Astarion warned of is true.
Related: Baldur's Gate 3: All Permanent Bonuses In The Game
More than just a true vampire, Cazador is a powerful spellcaster and will assault you with elemental damage. If that wasn't bad enough, you must battle him during a ritual that empowers him beyond his normal limits. It's a dynamic arena that will manipulate how you can fight. With some careful planning and shrewd strategy, you can make it to the dawn.
Updated by Jeff Brooks on September 18, 2023: This guide has been updated to include more in-text links throughout to help guide readers to relevant and valuable content to enhance their Baldur's Gate 3 experience.
Battle Preparations
Cazador has a lot of tools to end you, but thanks to his ritual, he deals extra necrotic damage for every one of his spawn channeling power. This makes necrotic resistance elixirs a must. If you can't get your party completely covered, or you have someone that already resists necrotic damage, then Elixirs of Guileful Movement are the next best thing.
As the master of House Szarr, Cazador has undead ghouls that can paralyze your party with their attacks, bats to swarm you, and werewolves to deal extra damage. Preparing high damage AoEs will be helpful for clearing them out, but spells that can avoid damaging allies take priority. Brew some Potions of Speed, or have a caster have a Haste spell ready. Lastly, prepare the Daylight spell. Vampires hate daylight.
How To Stop The Ritual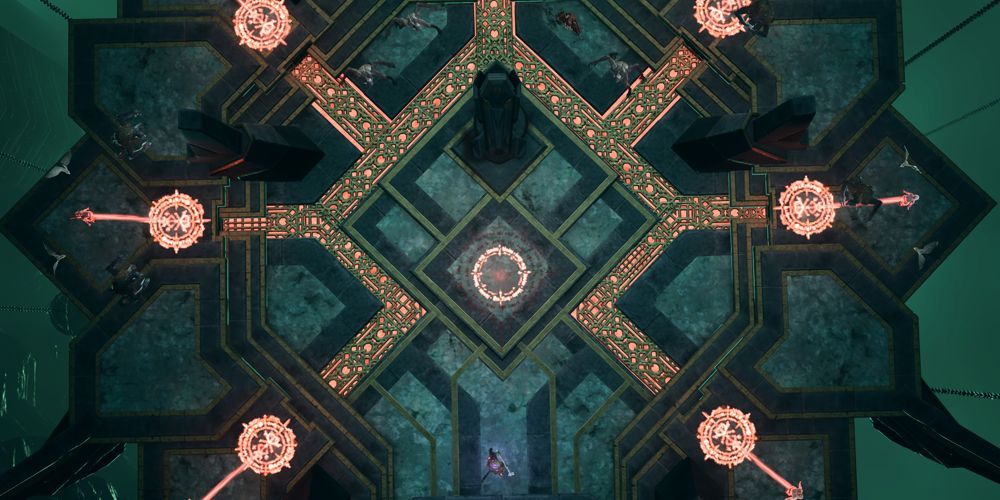 The ritual of the Vampire Ascendant is underway as you combat Cazador. You can see all seven of his Vampire Spawn channeling power into runes on the ground. Cazador will have a status detailing how many he is drawing power from at any given moment. If he draws power from all seven runes three times, he will become the Vampire Ascendant, and you will lose.
You can prevent him from gaining power in a few ways. First is to remove Astarion from the ritual circle. He is the farthest away of all spawn, and you need an action to help him out. Grant your fastest remaining party member Haste and have them rush over to pull Astarion out.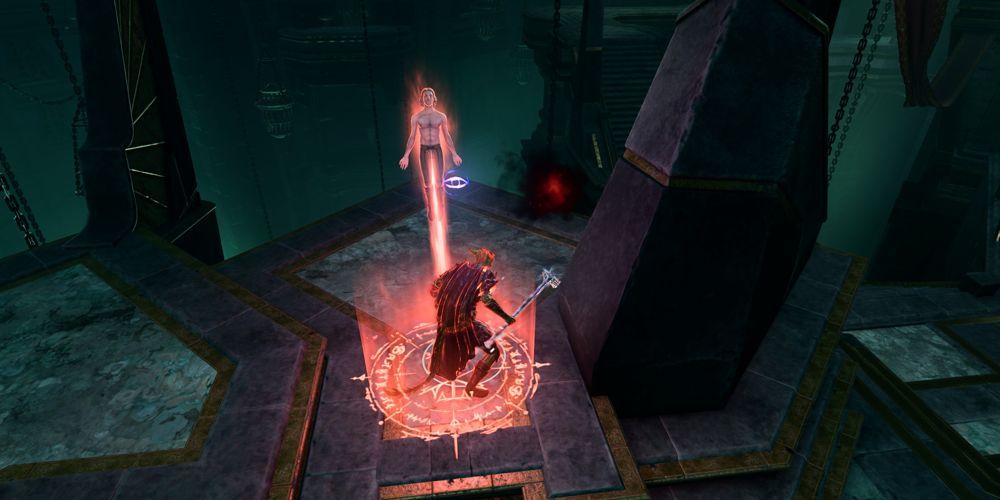 For all the others, you have two options:
You can kill the Vampire Spawns and remove them from the ritual.
If you want to tread a more merciful route, you can have one of your allies stand on the magic rune.

This will have them intercept the power instead.
Related: Baldur's Gate 3: How To Check Companion Approval
How To Defeat Cazador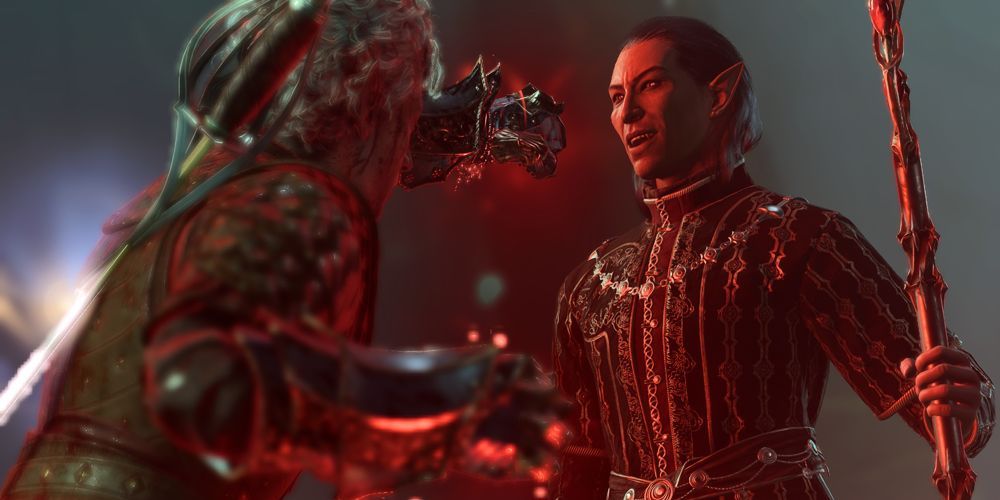 Cazador is undead. All the specialized tools you have to slay undead will work on him as well. Having a Cleric use Turn Undead is unlikely to affect him, but it is useful against his allies. Use it to isolate him.
At the end of his turns, Cazador will usually enter his mist form to gain damage resistance and 70 temporary hit points. Counter this with Daylight; it forces him out of mist form and deals 20 radiant damage at the start of every turn. Pick your melee party member that you want to stick close to Cazador and enchant them with the spell. Daylight will move with them as they chase Cazador, and he won't be able to escape it as he would with a static area.
Keep ranged party members on the runes to prevent Cazador from gaining more power. Using summons will let you occupy more runes at once. Without his mist form, Cazador doesn't have that much health to endure an onslaught of attacks, but he will try to stay distant. Also, Cazador doesn't have anything preventing him from being thrown from the arena. If you corner him near an edge, push him off. He will be transported back to his coffin at 0 hp, so you'll still get all the loot.
Cazador is arrogant, but you can nullify his best defense from the very first turn. Don't let him complete the ritual, and your victory is assured.
Next: Baldur's Gate 3: How To Romance Astarion
Denial of responsibility! TechCodex is an automatic aggregator of the all world's media. In each content, the hyperlink to the primary source is specified. All trademarks belong to their rightful owners, and all materials to their authors. For any complaint, please reach us at – 

[email protected]

. We will take necessary action within 24 hours.