We're a year out from House of the Dragon premiering, and while the show's first season may fall short of Game of Thrones in some aspects, one thing it actually does a lot better is centering women, both on screen and behind the scenes. Unlike in Game of Thrones, women are unquestionably at the core of the story; Game of Thrones had a fairly even split of prominent male and female characters, but its treatment of female characters was called into question several times throughout the show's run. House of the Dragon is a much more female-led show, with the conflict between Rhaenyra Targaryen (Milly Alcock, Emma D'Arcy) and Alicent Hightower (Emily Carey, Olivia Cooke) being its central driving force.
A side effect of this, too, is the fact that issues such as sexual violence — which particularly impact women in the franchise's patriarchal universe — are handled more sensitively. Game of Thrones frequently came under fire for its gratuitous use of female nudity and sexual assault scenes, but so far, House of the Dragon has not acquired the same backlash, though its numerous traumatic birth scenes have attracted criticism from some. Overall, the series' first season is a promising improvement over Game of Thrones when it comes to doing its female characters justice and highlighting different dynamics between women.
RELATED: The Most Terrifying Dragon of 'House of the Dragon' Isn't Vhagar
'House of the Dragon' Focuses on Women
Whereas Game of Thrones had several male protagonists, including Ned Stark (Sean Bean), Jon Snow (Kit Harrington), and Tyrion Lannister (Peter Dinklage), House of the Dragon is very much about Rhaenyra and Alicent. Male characters like Daemon Targaryen (Matt Smith) and Otto Hightower (Rhys Ifans) are mostly important due to their proximity to Rhaenyra and Alicent respectively, and while the Dance of the Dragons'civil war that ensues is technically between Rhaenyra and Aegon Targaryen (Tom Glynn-Carney), Alicent is the real power behind her son, who has little interest in being king. If there is a leading man, it's Rhaenyra's father Viserys, but he dies at the end of the season after a long period of ill-health.
Game of Thrones, on the other hand, often sidelined its more interesting female characters in favor of the likes of Jon and Bran Stark (Isaac Hempstead-Wright) — their prominence often felt underserved, especially as they arguably turned out to be the two most important players despite their comparatively underwhelming characterization. But even more troubling than this was the way in which Daenerys Targaryen (Emilia Clarke) and Cersei Lannister's (Lena Headey) storylines concluded; they both came to lackluster ends that felt unworthy of their overall character arcs. Arya Stark (Maisie Williams) and Sansa Stark (Sophie Turner) were better served by their endings, but many people criticized the show for using sexual trauma as a way to develop Sansa's character.
'Game of Thrones' Treatment of Nudity and Sexual Violence Was Problematic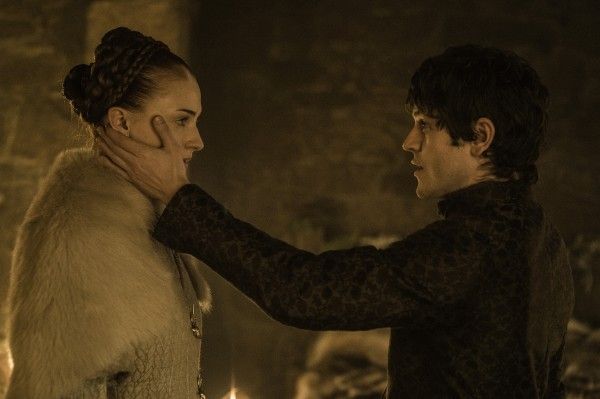 The show's decision to have Ramsay Bolton (Iwan Rheon) rape Sansa was highly controversial, and even more so when it was used as a turning point in her growth, pushing her to become a more "strong" and "empowered" character; considering what she'd already endured, it felt completely cruel and unnecessary. Most of the women on Game of Thrones were subject to some kind of sexual violence over the course of the show's run, and the scenes were often explicit and gratuitous, serving only to hammer home what an oppressive, misogynistic society they lived in.
While sexual violence is not absent from House of the Dragon, it is more sparingly and tactfully used. A marital rape scene between Viserys and Alicent is clearly framed as hugely violating, as it's interspersed with Rhaenyra's enthusiastic encounter with Ser Criston Cole (Fabien Frankel). Alicent is a clear victim — a far cry from the way the rape scene between Cersei and Jaime (Nikolaj Coster-Waldau) was treated, or the scene between Sansa and Ramsay that was largely used to show the troubled perspective of Theon Greyjoy (Alfie Allen). Other incidents of sexual violence on the show have mostly taken place off-screen, a major example being when Aegon rapes his servant, Dyana (Maddie Evans), which is simply revealed to the audience through a conversation between herself and Alicent.
'House of the Dragon' Spotlights More Women Behind the Scenes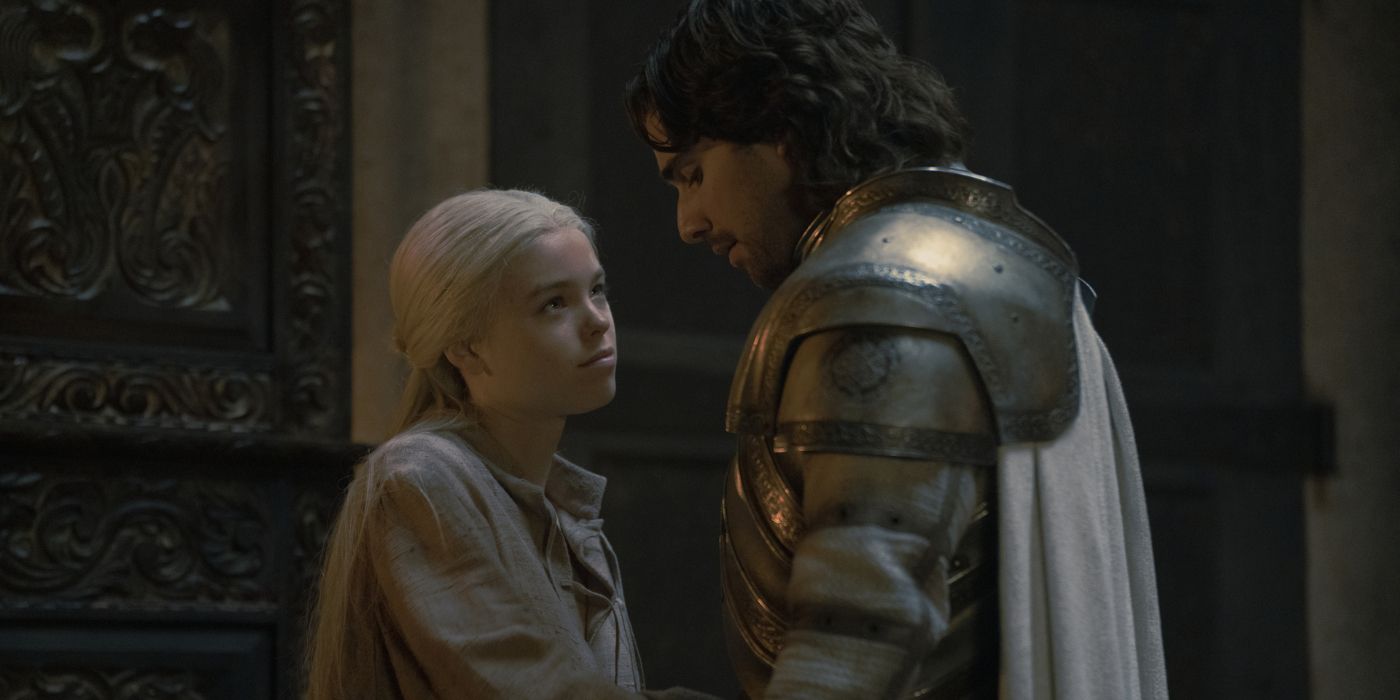 Game of Thrones was condemned for its lack of inclusivity in the writers' room and director's chair. Jane Espenson and Vanessa Taylor were the only women to write episodes, with four between the pair of them, though most episodes of the show were written by showrunners David Benioff and D.B. Weiss. Even more egregiously, only one out of 19 directors on the series was a woman — Michelle MacLaren, who directed four episodes in Season 3 and Season 4. House of the Dragon has already surpassed Game of Thrones here, with four out of ten of its episodes directed by women — three by Clare Kilner, and one by Geeta Vasant Patel. Sara Hess, Eileen Shim, and Charmaine DeGraté also wrote four of the ten episodes between them.
The season's most sex-heavy episode — "King of the Narrow Sea" — was directed by Kilner, and many viewers felt it was refreshing to have a woman behind the lens of an episode that featured a young woman exploring her sexuality for the first time, delivering a scene that was based far more on sexual liberation than most of what was depicted in Game of Thrones.
'Game of Thrones' Female Relationships Were Underdeveloped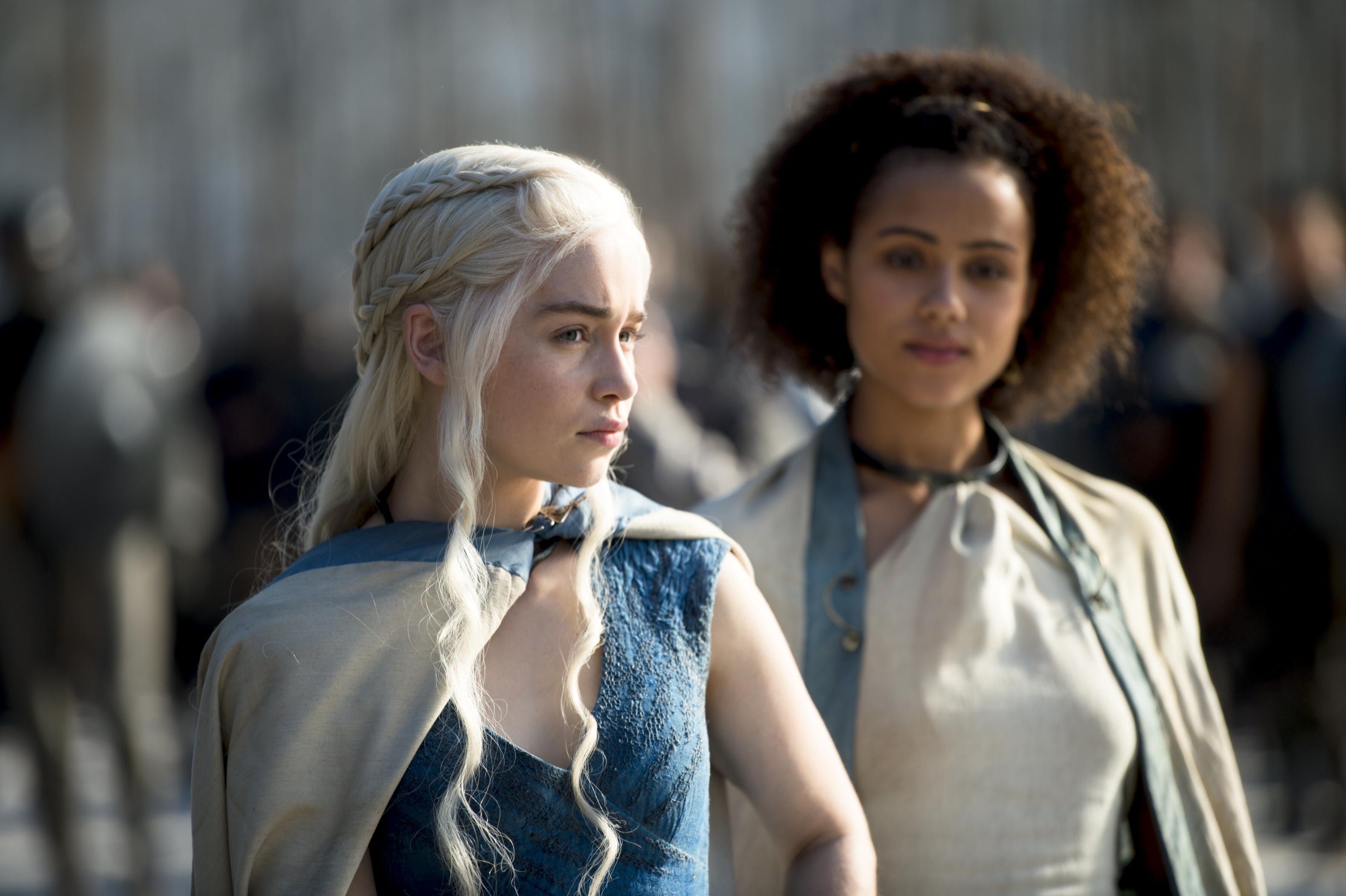 While Game of Thrones portrayed some compelling female dynamics — from Daenerys and Missandei (Nathalie Emmanuel), to Catelyn Stark (Michelle Fairley) and Brienne of Tarth (Gwendoline Christie), to Sansa and Arya, none were depicted in as much depth as Rhaenyra and Alicent. Their relationship has taken several forms — they've been childhood confidants, frosty acquaintances, enemies at war, and at least implicitly, each other's potential romantic interest. Though they start the show wanting to fly away together on dragons, their friendship is tragically ruined by the actions of men, like Viserys, who names an unwilling Rhaenyra his heir while marrying a naive, teenaged Alicent, and Otto, who brainwashes Alicent into believing Rhaenyra is a threat to her and her children's safety and security.
Both Rhaenyra and Alicent are complex, problematic, and sympathetic women who are victims of Westeros' unrelenting patriarchy, and following Game of Thrones, it's refreshing to see a dynamic between two women at the heart of House of the Dragon. The treatment of women on the series has been a massive step up from its predecessor, and we only hope it continues in the show's subsequent seasons.
Denial of responsibility! TechCodex is an automatic aggregator of the all world's media. In each content, the hyperlink to the primary source is specified. All trademarks belong to their rightful owners, and all materials to their authors. For any complaint, please reach us at – 

[email protected]

. We will take necessary action within 24 hours.