If you are a true smartphone enthusiast, you'd know the Vivo X90 Pro+ has been one of the most anticipated flagship phones of 2022!
That's because ever since the release of the excellent Vivo X70 series, the Chinese company has established itself as a leader in computational photography, managing to outdo the likes of Huawei, Xiaomi, Samsung, Apple, and even Google in key photography areas like Night Mode and HDR. Now, Vivo is taking it all to an even higher level, and this time around, it's not just about image processing (software) but incredibly advanced camera hardware too!Despite being the first phones with the new Snapdragon 8 Gen 2 chipset from Qualcomm, the Vivo X90 series hasn't launched on the global market just yet. However, this doesn't stop us from looking at early camera samples from the X90 Pro+, going up against the likes of the Galaxy S22 Ultra, iPhone 14 Pro, and Xiaomi 12S Ultra!
The results? Well, let's just say that if Apple, Samsung, and Google want to be the leaders in smartphone photography, they would have to live up to the standard of what's shaping up to be the new smartphone camera champion!
Vivo X90 Pro+ brings (arguably) the most intelligently selected camera hardware on a phone – powerful and practical
The 1-inch Sony IMX 989 is centrepiece of Vivo's new flagship!
For starters, I'd like to give credit to leakster, tipster, and camera tester (not sure if any of these are real jobs), Ice Universe, who once again is ahead of the curve in providing us with camera samples from the brand new Vivo flagship!Anyway, here are the camera specs of the Vivo X90 Pro+…
Main lens – 50.3 MP, f/1.8, 23mm (wide), 1.0″-type, 1.6µm, Dual Pixel PDAF, Laser AF, OIS
Periscope zoom lens – 64 MP, f/3.5, 90mm, 1/2.0″, 0.7µm, PDAF, OIS, 3.5x optical zoom
Telephoto/Portrait lens – 50 MP, f/1.6, 50mm, 1/2.4″, 0.7µm, no AF, 2x optical zoom, OIS
Ultra-wide-angle lens – 48 MP, f/2.2, 14mm, 114˚, 1/2.0″, 0.8µm, AF
What stands out here is Vivo's careful camera hardware selection, which focuses on sensor size and resolution before anything else. In fact, every sensor on the back of the Vivo X90 Pro+ is not just larger but considerablylarger than the camera sensors used on phones like the Galaxy S22 Ultra and iPhone 14 Pro.
Sure, the primary 1-inch Sony IMX989 is undoubtedly the star of the show and will be the best and most used camera on the X90 Pro and Pro+, but the rest of the cameras are just as intimidating on paper!
Photo samples prove Vivo 90 Pro+ can run circles around the Galaxy S22 Ultra and iPhone 14 Pro; has unmatched HDR and details
Hardware talk aside, the photo samples only seem to prove that Vivo could well be the brand-new king of both camera software and hardware!
The Vivo X90 Pro+ doubles down on the company's unrivaled HDR algorithm, which rarely gets exposure wrong. Aided by the Zeiss T* coating for reducing glare, next to photos from the Galaxy S22 Ultra and iPhone 14 Pro, Vivo's night time snaps appear much cleaner!Combined with the significantly larger sensors, the special lenses also manage to let it be more light, resulting in far more natural detail. I don't mean sharpness but detail. Vivo's image processing makes the grass looks like grass, plants look like plants, and skies look like skies – you get the point.
If you've ever taken photos with a Galaxy S22 or iPhone 14, you'd know that these phones tendtooversharpendetails, making them look very unnatural. Trees, tree branches, grass, and sometime faces, often suffer from that "extra detail", which really isn't there.
Whether it's day or night, in order to compensate for the lacking hardware and computational expertise, phones like the iPhone 14 Pro and Galaxy S22 Ultra tend to boost artificial sharpening and noise reduction, resulting in unnatural photos. This was also observed in comparisons against the Xiaomi 12S Ultra.
Vivo X90 Pro+ night photos are some of the best to ever come out from a phone's camera; crush Galaxy S22 Ultra, iPhone 14 Pro
Speaking of night photos, I can't skip paying special attention to the Night Mode, which is another area where the Vivo X90 Pro+ has got Apple and Samsung beat…
Much unlike the competition, lens reflections are handled ridiculously well; photos are practically noise-free, and details are natural. Samsung's images, for example, seem to show a red tint that's not present in real life (according to the photographer) and tons of noise and artefacts – as you can see in some of the images.
The Galaxy S22 Ultra tends to oversharpen photos; often has full colors as well as noise and artefacts
The iPhone 14 Pro's Night Mode does quite well to overcome the limitations of its hardware with darker night photos; it still adds too much sharpening
The Vivo X90 Pro+ and Xiaomi 12S Ultra do a remarkable job; they use the same 1-inch Sony sensor for their main cameras; photos are noise-free, detail and colors very natural, and lights are handled gracefully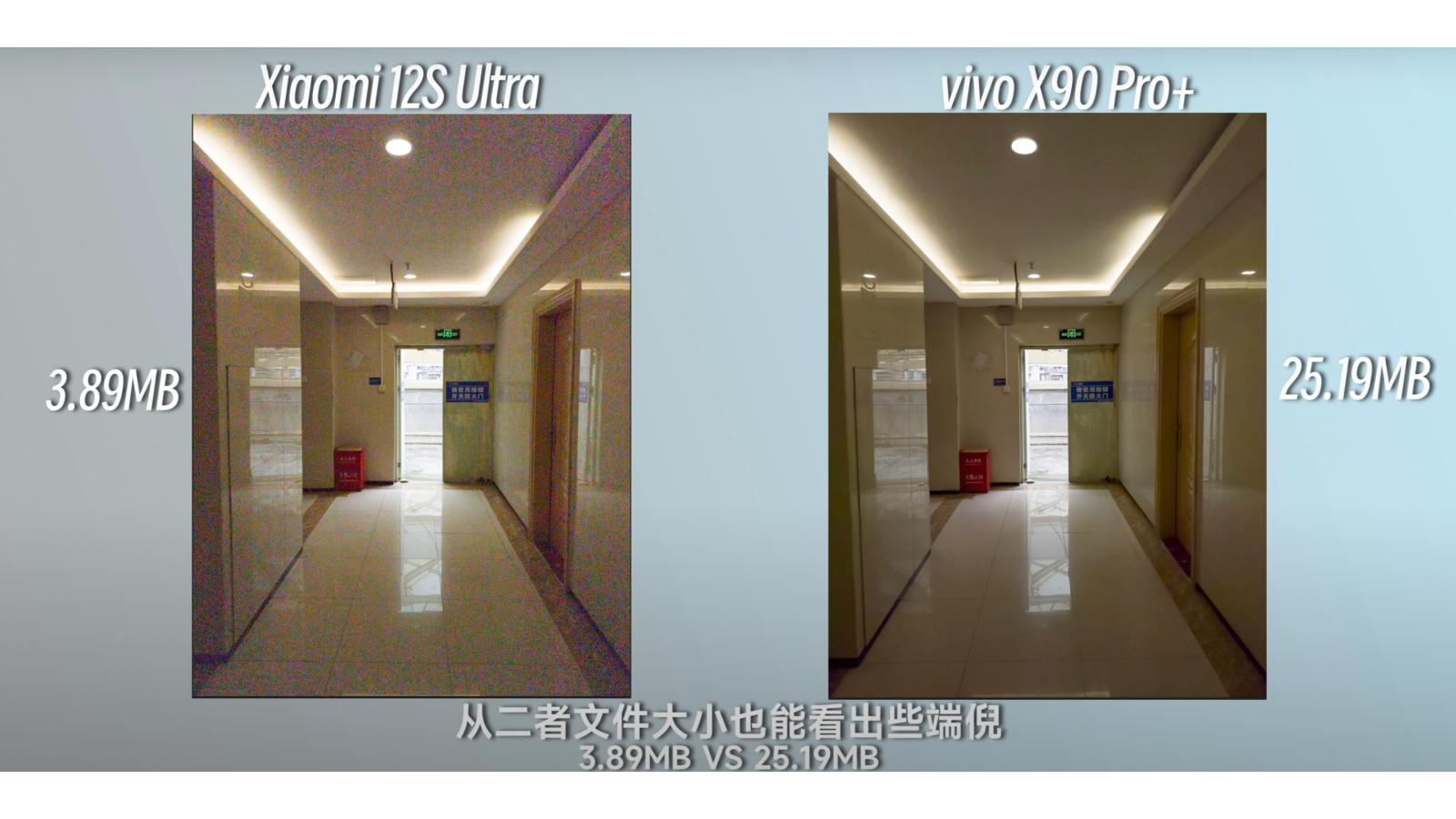 12-bit RAW photos from the Vivo X90 Pro+ look stunning!
Vivo lets users take 12-bit RAW photos as part of the phone's Pro camera mode. Other phones are also able to take 10-12 bit RAW snaps, so that's not exactly news. What is news, though, is that Vivo's RAW images from the primary camera seem to hold up way better even next to those from the Xiaomi 12S Ultra, which uses the same 1-inch Sony sensor!
Sorry, Samsung! Galaxy S22 Ultra isn't the 10x zoom king anymore – Vivo's magical 64MP periscope camera takes the crown
The other thing that stands out about Vivo's camera is the sheer zoom range of the X90 Pro+…
On paper, phones like the Galaxy S22 Ultra and Xiaomi 12S Ultra, which have 10x and 5x zoom lenses, shouldn't be far behind. In fact, they should easily outdo Vivo, which has a 3.5x zoom camera for longer reach.
However, surprising or not, there's a major plot twist here, as Vivo's 10x zoom shots taken with the 64MP, 3.5x zoom lens run circles around the Galaxy S22 Ultra and its dedicated 10x zoom snapper!
The "magic" happens thanks to Vivo's show-stopping imageprocessing, which seems to nail dynamic range, exposure, and detail enhancement to near perfection. The other part of the puzzle is sensor-cropping. Similar to how Apple and Google get 2x optical zoom quality from the main cameras of the iPhone 14 Pro and Pixel 7 Pro, Vivo uses the middle part of the 64MP to make the most out of the 3.5x periscope camera.
Although it does remarkably well, considering its 3.5x zoom lens, the Vivo X90 Pro+ can't match the Galaxy S22 Ultra in 20x zoom (or beyond)
As far as Vivo's win in 10x zoom photos is concerned, the Galaxy S22 Ultra might be using a 10x optical zoom lens, but in order to make this happen, Samsung had to use a double-prism mechanism, which significantly reduced the amount of light that eventually reaches the sensor.
On top of that, Samsung's 10x sensor in question is way smaller than that of Vivo's periscope shooter while also being unable to do any sensor-cropping due to its low 10MP resolution (versus 64MP on the Vivo).All that being said, It's worth noting that although the Vivo X90 Pro+ seems to do better than the Galaxy S22 Ultra in 10x zoom photos, "magic" can only go that far, as Samsung's flagship manages to reclaim its lead in 20x or beyond. Due to the small size of Samsung's 10x camera, though, this advantage is only noticeable if you have plenty of light to work with (like in the samples above).
I find Vivo's zoom range to be far more practical, so I'm willing to give it the win here. Of course, those are early samples, so take them with a grain of salt.
Unlike Samsung, Apple, Google, the Vivo X90 Pro+ takes Portrait Mode and short-range zoom very seriously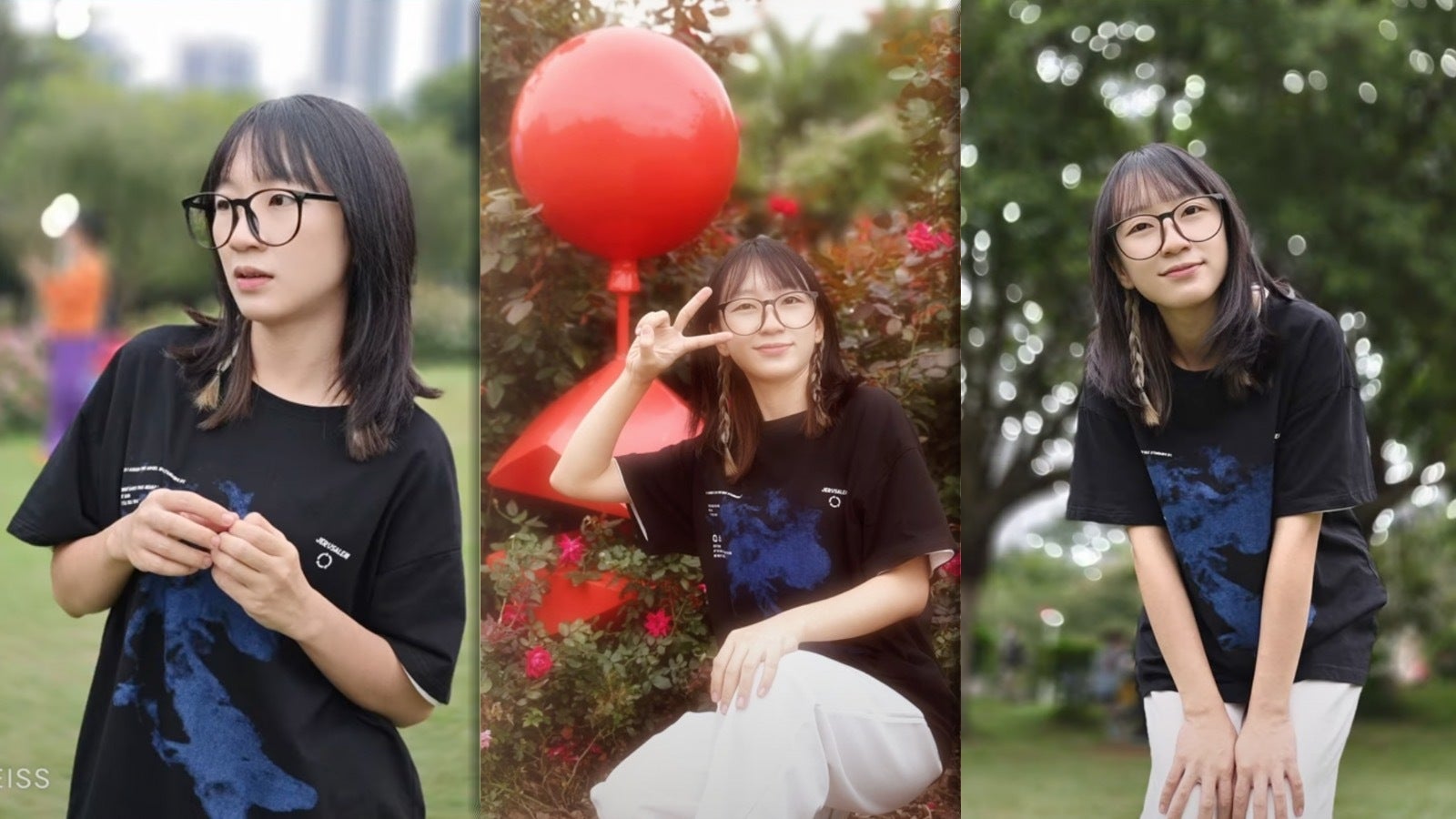 Vivo X90 Pro+ gets the special Zeiss portrait treatment!
The other area where the Vivo X90 Pro+ seems to do great is short-range zoom and Portrait Mode photography…
Unlike the Galaxy S22 Ultra, which uses digital zoom for 2x photos, and the iPhone 14 Pro and Pixel 7 Pro, which utilize sensor-cropping from their main cameras, Vivo's going for a dedicated 2x zoom lens here – a large one, of course. The 2x zoom detail coming from Vivo's 50MP camera is natural and pleasent.
Combined with the special Zeiss modes for Portrait Mode photography, this makes the X90 Pro perfect for creative shots of people. As seen in the photos above, you can take some truly special Portrait Mode photos that match your mood.
Vivo X90 Pro+ sets the photography bar super high; impossible challenge for iPhone 14 Pro, Pixel 7 Pro, and Galaxy S23 Ultra?
Anyway, of course, we have a ton more testing to do when we get our own Vivo X90 Pro+ unit, but my early impressions are very promising!
Vivo's 2023 premium flagship phone takes some of the absolutely best daytime and nighttime photos out there, and it seems to have a zooming system that comes really close to giving you lossless/continuous zoom quality up to 10x, which is remarkable. The ultra-wide-angle and selfie cameras which weren't extensively tested, also seem very promising, as they use high-megapixel, large sensors too.
Before the Vivo X90 Pro+ was released, Huawei's Mate 50 Pro seemed like the most impressive smartphone camera for photos to me, perhaps ranking slightly ahead of the Xiaomi 12S Ultra. That was largely thanks to the excellent 3.5x zoom camera and variable aperture.
Now, Vivo matches the bokeh of that variable aperture with a massive 1-inch sensor, while borrowing the same 3.5x zoom shooter used in the Huawei Mate 50 Pro, which might be even better optimized here!
Is the X90 Pro+ the new phone camera champion? Probably. As an iPhone 14 Pro and Pixel 7 Pro user, I can safely tell you that Google and Apple are out of the equation. But now the ball is in Samsung's court! Of course, I'm referring to the Galaxy S23 Ultra.
After becoming available in China, the Vivo X90 series is expected to debut on the global market in 2-3 months (judging by Vivo's usual rollout schedule). So, Samsung has plenty of time to use it as a benchmark and catch up! If not – that's the camera phone to go with!
Denial of responsibility!
TechCodex is an automatic aggregator of the all world's media. In each content, the hyperlink to the primary source is specified. All trademarks belong to their rightful owners, all materials to their authors. If you are the owner of the content and do not want us to publish your materials, please contact us by
email –

[email protected]
. The content will be deleted within 24 hours.