Grant Morrison did a recorded X-Men video session with Jonathan Hickman, which meant he could do it in the daytime rather than stay up to 1 am like me.
---
The Marvel Unlimited Live Virtual Event took place last night tonight to "spotlight the history and creative legacy of Marvel's mutants, from their beginnings as the Original Five to their present era in the Krakoan Age."  Access was granted to those with a Marvel Unlimited Annual or Annual Plus subscription and featured comic book creators Chris Claremont, Walter and Louise Simonson, Rob Liefeld, Marc Silvestri, Gerry Duggan, Jonathan Hickman and more. And special guests from X-Men: The Animated Series Eric Lewald, Julia Lewald and Marvel Studios' X-Men '97 writer and executive producer Beau DeMayo.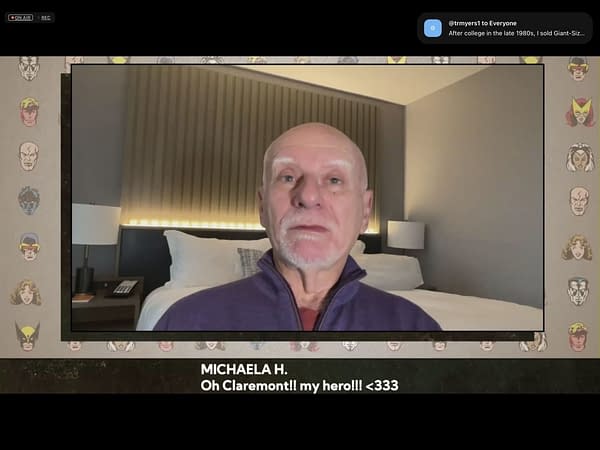 We learnt of Claremont's thoughts about X-Men events, of Uncanny Avengers #1, the Hellfire Gala, and upcoming Fall Of X, but also during the event, a few comic books were announced on the Marvel Unlimited service that hosted it, such as the first Negasonic Teenage Warhead solo story, by Andrew Wheeler and The Unofficial X-Men by Grace Freud.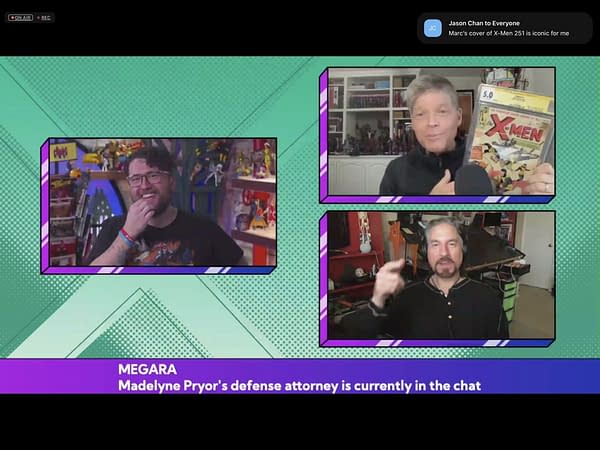 Marc Silvestri was much happier to be part of event comics than Chris Claremont was, stating it was an honour to be part of Inferno. "What Chris had written was just so crazy, all the rules were off, mailboxes eating people, elevators eating people, Inferno was liberating. I sign a lot of those at convention, every time I see a copy, I get a smile on my face."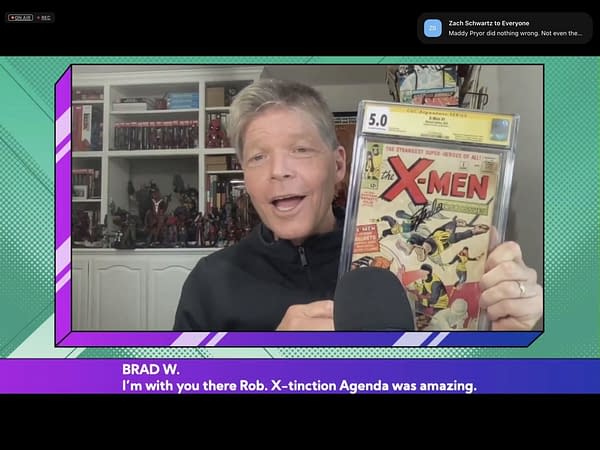 Rob Liefeld saw Inferno, as the best of the coordinated events Marvel ever did, with "Marrc and Walt firing in all cylinders". He sees his own X-Men event work on New Mutants #96 and #97 for X-Tinction Agenda as lesser. He talked about it as an X-Men vehicle, and his favourite work Jim Lee ever did, but could only do breakdowns, as he was putting all his effort into the final issues of the series, New Mutants #98, #99 and #100 ahead of the X-Force #1 launch, and he talked about how those three issues have, in retrospect, become their own mini-event. And has sold well enough in the years since, so he can buy that X-Men #1 and get it signed by Stan Lee.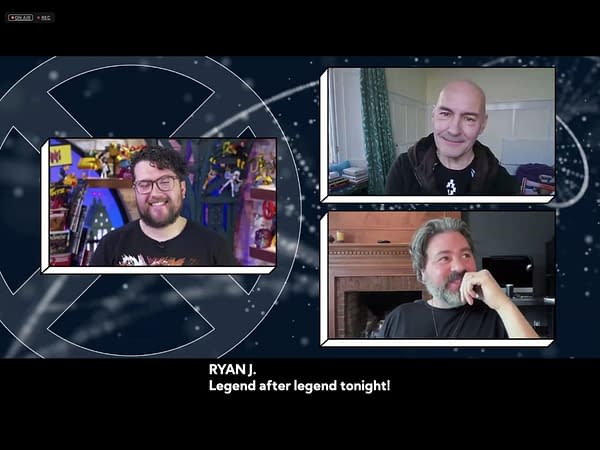 Grant Morrison did a recorded session with Jonathan Hickman, which meant he could do it in the daytime rather than stay up to one in the morning like muggins here. Morrison talked about what both he and Hickman did on the X-Men comic books, reinventing the series by doing everything but still being the X-Men. Morrison also talked about how secondary mutations started in his New X-Men series simply because he couldn't use Colossus and needed someone with super hard skin for a scene, so chose Emma Frost and gave her diamond skin and poof, secondary mutations were invented, which opened up new story possibilities, and meant Mottison could put mutants through puberty again. He also talked about how he never got round to writing enough for the character Siryn, and would fancy another go. I bet Marvel would as well.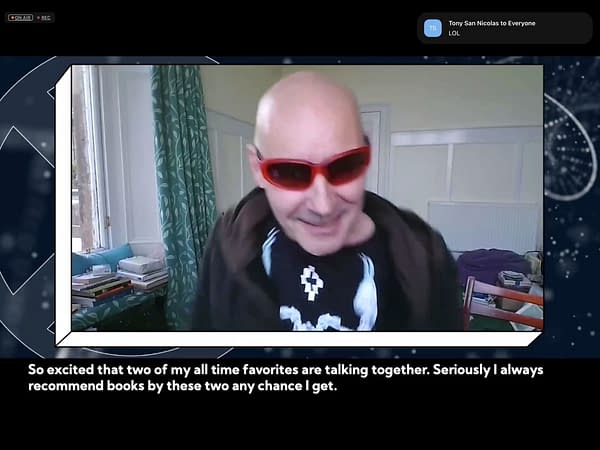 Oh yes, and demonstrated how Cyclops would own the dance floor with some shoulder jiggles. "Tight, embarrassed, then walk off the dancefloor."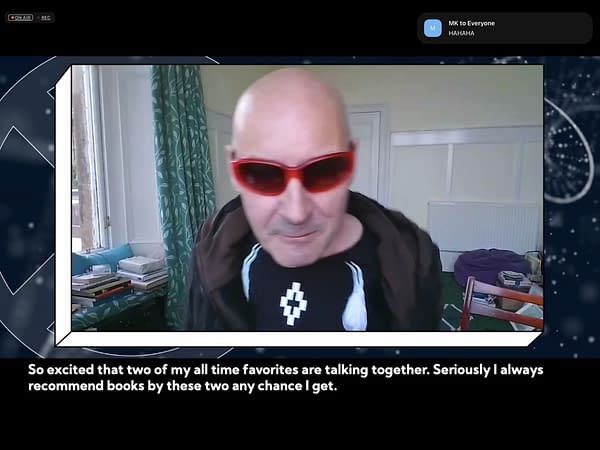 Hickman and Morrison also talked about The Beast, and Bleeding Cool readers will be familiar with our utter obsession with the change for OG X-Man Henry McCoy into a bigger bad guy. Grant said "The Beast is a lovely guy, so it hurts more when he takes a dark turn, he's saddled with the name The Beast for when writers have a 666 take." And that he is the sweetest guy with the best heart, who has been put in impossible decisions and it breaks him." Notentirely sure how sweet that heart is right now. Hickman added "It bothers you because you think he's going to be able to pull out of it. I'm sure there will be a turn and an ascendant arc, and then he'll be faced with an impossible situation and make another bad choice." Oh and Moura Mactaggert was never meant to be a Big Bad when House Of X was first playing out, that all came later…
Denial of responsibility!
TechCodex is an automatic aggregator of the all world's media. In each content, the hyperlink to the primary source is specified. All trademarks belong to their rightful owners, all materials to their authors. If you are the owner of the content and do not want us to publish your materials, please contact us by
email –

[email protected]
. The content will be deleted within 24 hours.