The Big Picture
Pearson, the spin-off series of Suits, didn't fare as well on its original network but now has a chance to find success on Peacock.
The show follows Jessica Pearson as she becomes a fixer for Chicago's mayor, diving into the complex dynamics of family and political power struggles.
Pearson addresses pressing contemporary issues like immigration and racial inequality, making it a darker and more isolated version of the series it spun off from.
Suits remains an enduring success, captivating audiences even after finding a new home on Peacock and later on Netflix, well past its initial run on USA Network. However, its spin-off series, Pearson, didn't experience the same level of triumph at its original network and met an untimely demise after a solitary season. But like Suits' younger sibling eager to follow in its footsteps, Pearson is now on Peacock. Whether that will translate into renewed interest in the series and captivate audiences on the streaming platform as it was with Suits remains to be seen. If you were a fan of Suits and would like to know what Jessica (Gina Torres) is up to after leaving for Chicago, then here is everything you need to know about the titular Pearson, aptly named after the one constant name on the door during Jessica's reign at her New York law firm in Suits.
RELATED: This Is the Best Team Up on 'Suits' (and No, It's Not Mike and Harvey)
What Is 'Pearson' About?
After her disbarment and growing weary of life on the sidelines, Jessica Pearson dives into a challenging role as a fixer for Chicago's newly elected Mayor, Bobby Novak (Morgan Spector). The mayor seeks an escape from the murky and treacherous political landscape of the city he governs. Jessica quickly discovers that the world of Chicago politics is a far cry from the corporate battlegrounds she dominated for decades. Yet, in this new arena, she possesses a unique skill set that shines above the rest — a deep understanding of power dynamics and an uncanny ability to manipulate others to bend to her will. Pearson chronicles Jessica's journey in this unfamiliar role, which puts her in direct conflict with her estranged family, whom she's convinced herself she's come to connect with, save, and redeem. Pearson is the ultimate struggle between Jessica's reason for becoming a lawyer and her father's warning about her motivation. She wants to do good, or so she convinces herself, but she also enjoys the brutal power struggles she embodied throughout her Suits career.
Pearson also delves into the complex dynamics of family as Jessica grapples with her wealth and a desire to help her struggling relatives. Despite her resources, bridging the gap with her estranged family proves challenging as they perceive her as a stranger and a sell-out. The series boldly explores the multifaceted concept of the American family, tackling themes of community, infidelity, and its repercussions. Moreover, it delves into issues around political power, shedding light on the dark underbelly of political dealings, including blackmail and clandestine negotiations. And with Jessica at the center of the heat of the moment, it is a Scandal-like series, only that Pearson's version of Olivia Pope is more isolated than the glamorous Shondaland character. Pearson doesn't shy away from addressing pressing contemporary issues, either, such as immigration and racial inequality, within the broader context of the narrative.
Pearson, a production of Universal Cable Productions, boasted an impressive lineup of executive producers, including the creator and executive producer of Suits, Aaron Korsh. Serving as showrunner was Daniel Arkin, also an executive producer on Suits. Gina Torres, the series' star, joined the ranks of executive producers. Additionally, the project was backed by the executive producing talents of Doug Liman, David Bartis, and Gene Klein from Hypnotic, all of whom were key figures behind the success of Suits. Pearson is a much darker series than Suits, shedding light on how Jessica tried to reconnect with her family back in Chicago and competing with her power struggle ambitions. The series was dropped after one ten-episode season as its ratings were among USA's lowest-rated originals.
Who Stars in 'Pearson'?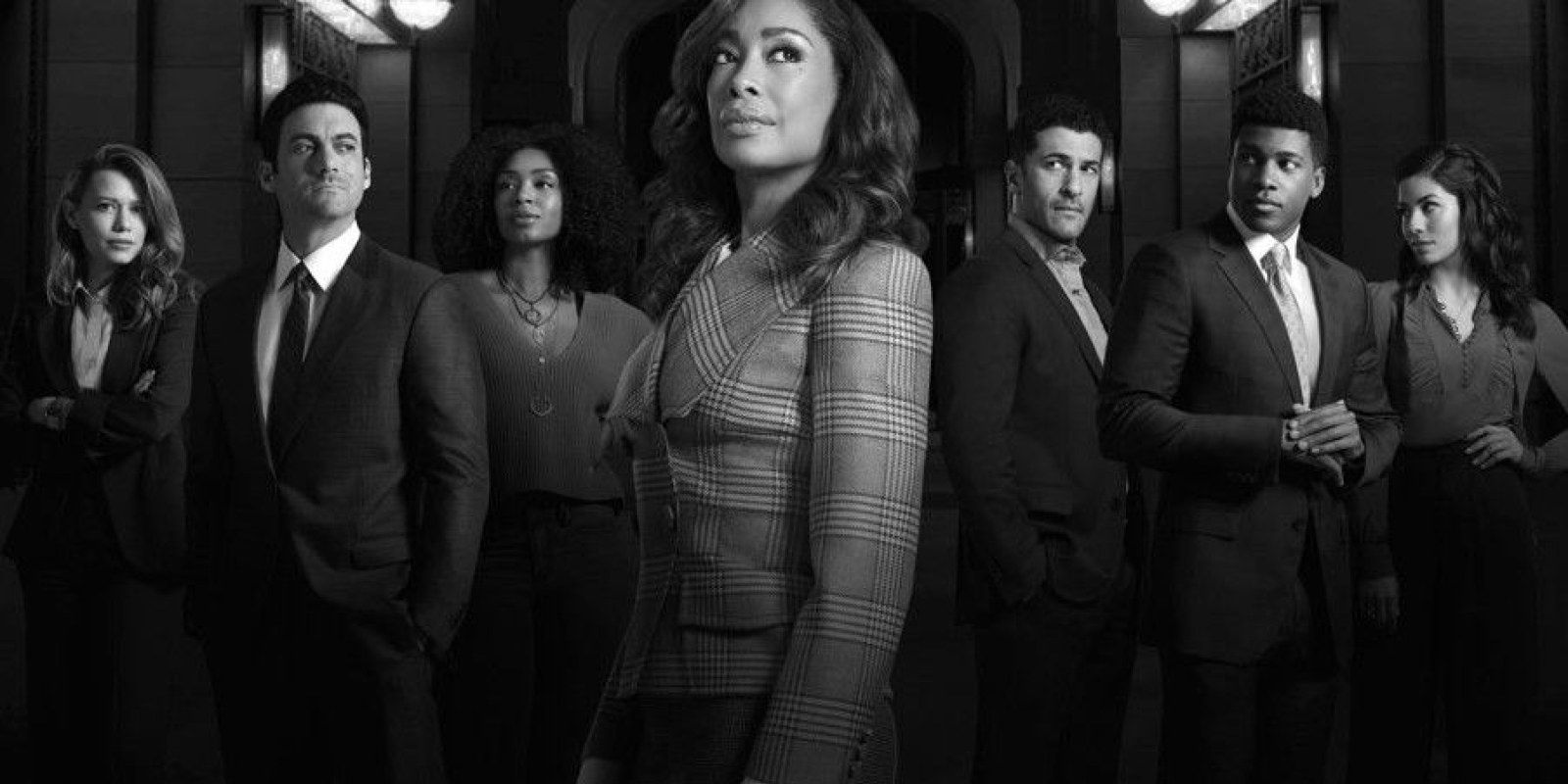 In addition to the lead character Jessica Pearson, portrayed by Gina Torres, the cast of Pearson features Morgan Spector as Mayor Bobby Novak, the political figure for whom Jessica works tirelessly. Bethany Joy Lenz takes on the role of Keri Allen, the Chicago City Attorney, while Simon Kassianides brings Nick D'Amato, Bobby's half-brother and a conflicted personal driver for both Bobby and Jessica, to life.
Eli Goree steps into the shoes of Derrick Mayes, the mayor's dedicated press secretary, while Isabela Arraiza shines as Yoli Castillo, who initially serves in the City Council's Social Media Division but is later hired by Jessica as her Executive Assistant after she got fired in her previous role. Chantel Riley delivers a memorable performance as Jessica's estranged cousin, Angela Cook, while Juanita Jennings as Lillian Cook graces the screen as Jessica's aunt and Angela's mother, adding a layer to the Pearson family dynamic.
Fans of Suits will also delight in appearances by familiar faces, with Jessica's long-time partner, Jeff Malone (D.B. Woodside) continuing with a role in Pearson. There are also cameo appearances by Gabriel Macht reprising his role as Harvey Specter and Rick Hoffman as the notorious Louis Litt. While Donna Paulsen receives a mention, she doesn't appear on-screen.
Where Can You Watch 'Pearson'?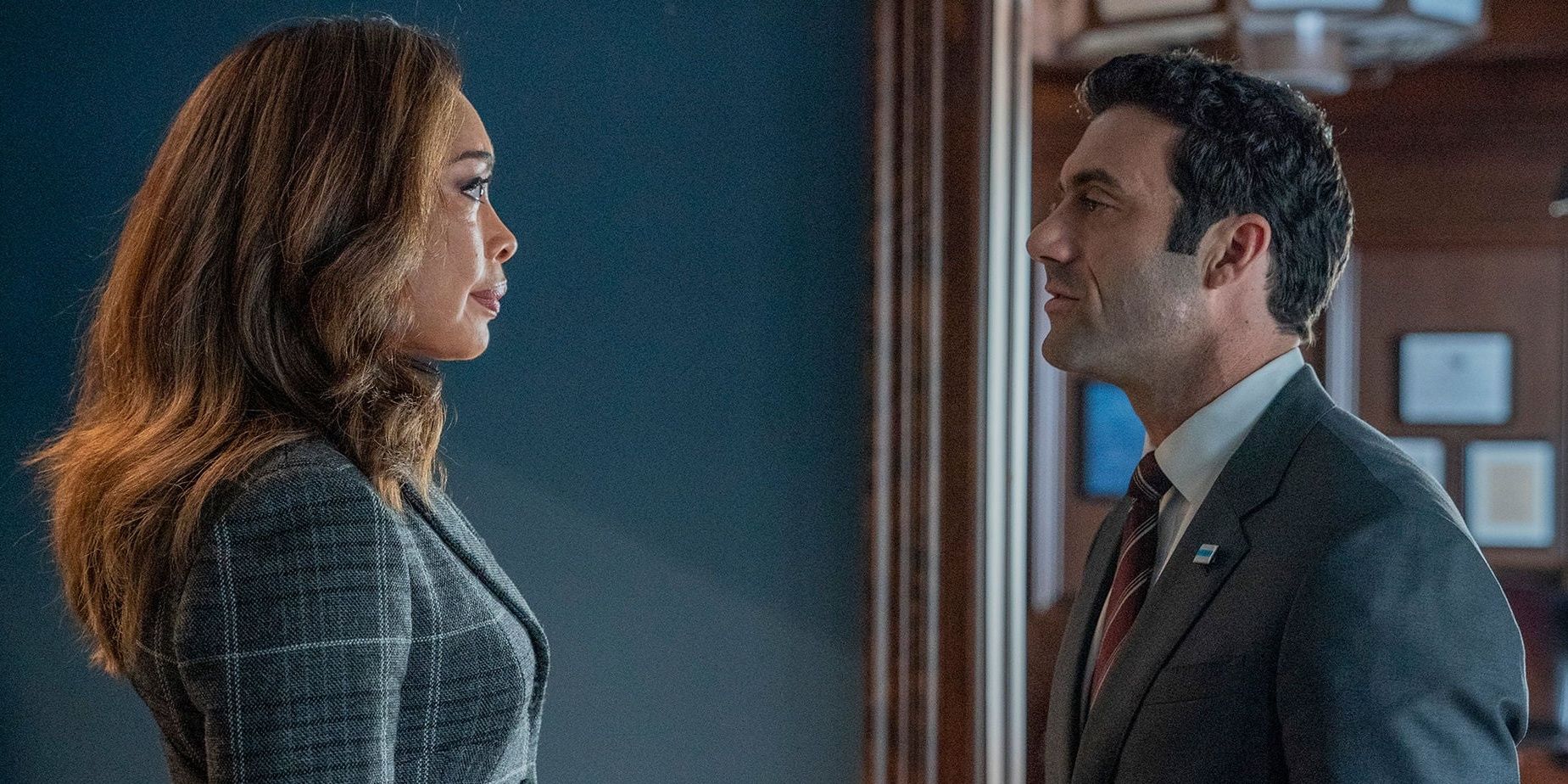 Pearson is now available for streaming on Peacock. Peacock's success with Suits, a series that has also had great success with streaming platform Netflix, hopes to milk that resurgence by taking up Pearson. You can subscribe to Peacock and watch full episodes of Pearson if you are a subscriber in the US and in the following regions: UK and Ireland, Germany, Australia, Switzerland, and Italy.
While Suits' success stands out and continues to captivate audiences through its streaming ventures on platforms like Peacock and Netflix, its spin-off sibling, Pearson, has had a different journey, facing cancelation after just one season on its original network. The move to Peacock, though, presents a renewed opportunity for Pearson to carve its own path and potentially find the recognition it deserves. As it delves into the intricacies of family dynamics, political power plays, and contemporary societal issues, Pearson paints a compelling narrative that deserves a second look. Whether it can recapture the enchantment that made Suits a hit remains to be seen.
Denial of responsibility! TechCodex is an automatic aggregator of the all world's media. In each content, the hyperlink to the primary source is specified. All trademarks belong to their rightful owners, and all materials to their authors. For any complaint, please reach us at – 

[email protected]

. We will take necessary action within 24 hours.