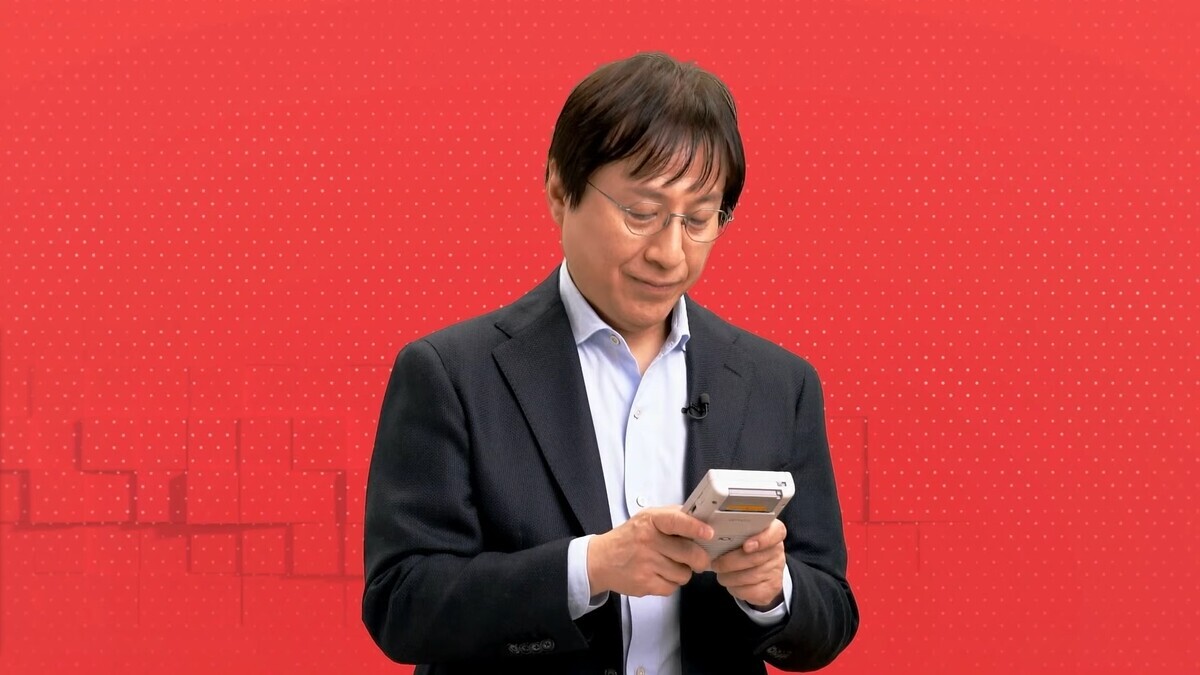 Nintendo lines up a big first half of 2023
The first Nintendo Direct of 2023 aired today, as the company detailed what's ahead for the Switch in the next few months. While usual suspects showed up for the party, we had a few big surprises drop, and many of them Nintendo Switch consoles right now.
The show kicked off big with Pikmin 4, spotlighting the new little helpers and a very interesting new camera angle. After locking Pikmin 4 in for July, Nintendo went into more DLC waves for its expansions, third-party reveals, and date confirmations for some previously announced games.
It really felt like this show had it all, from the revival of the Advance Wars reboots to several big shadow drops, ranging from demos to a Metroid Prime remaster and Game Boy games on Switch Online. While a $70 price tag on the new Zelda stings, it felt like a good Direct for laying out what Nintendo's up to for the first half of the year. Here are all the highlights.
Everything shown at today's news-packed Nintendo Direct
Pikmin 4 has a bevy of new little pals to help you out, a lower camera angle, and what looks like a new protagonist. The miniature adventure sets out on July 21, 2023.
More DLC is coming to Xenoblade Chronicles 3. A special gemcrafting hero and a pretty novel roguelike challenge mode arrive in Volume 3 on February 15, while some special story DLC will go live later this year.
Kick the party off with the return of Sega's rhythm mascot monkey. Samba de Amigo: Party Central arrives sometime this coming summer, just in time to break out your Switch like all those people in the TV ads.
XSEED is creating a fashion-forward multiplayer game, Fashion Dreamer. It will debut exclusively on Nintendo Switch this year, and looks to be all about crafting and taking photos of the perfect look.
The Dead Cells and Castlevania crossover finally hits like a match made in heaven on March 6.
Tron: Identity, the BIthell Games narrative adventure, arrives first for Switch on console in April.
A cult-classic returns from the dead when Ghost Trick: Phantom Detective gets remastered this summer. My thanks to whoever's quarter in a fountain made this one happen.
Decapolice is a wild-looking cop RPG from Level 5, that gives off shades of Zootopia with its sudden cat-boy transformation. It's novel, but I'd be lying if I said I'm not intrigued. That's set for 2023.
We got another look at prequel story Bayonetta Origins: Cereza and the Lost Demon, which is due out on March 17. Looks neat!
Splatoon 3 is gearing up for its expansion pass roll-out. First off, we're heading back to Squidopolis. And then later, it seems like we're getting into some Yoko Taro territory? Love to see Splatoon keeping Nintendo weird. Wave 1 arrives in spring.
Disney platformer Illusion Island is locked in for July 28, and seems like a good family game.
More Emblems are gunning for your ring finger in the Fire Emblem Engage DLC rollout. Hector, Soren, Camilla are set for Wave 2, while Chrom & Robin and Veronica are locked in for Wave 3. And then, in Wave 4, the Fell Xenologue will add more story content to play through. Wave 2 arrives today.
Don't Nod showed off Harmony: The Fall of Reverie, a gorgeous-looking title with a really interesting branching-path narrative. It's set to arrive in June 2023.
Octopath Traveler II gets a demo on the Switch eShop today, ahead of its launch later this month.
We Love Katamari REROLL+ Royal Reverie is set to roll up your heart with a remaster of the classic. Who doesn't love Katarami? That will arrive on June 2.
Sabotage's throwback RPG Sea of Stars joins the demo-out-now crowd, with one arriving later today and a release date of August 29 locked in.
Disc-blasting multiplayer showdown Omega Strikers will hit Switch on April 27.
The dungeon beckons as Etrian Odyssey Origins Collection packages up the first three Etrian adventures in one package. New illustrations, difficulty options, and an auto-map function all await in this updated version on June 1. Each game will also be available separately.
Advance Wars 1+2: Re-Boot Camp is finally locked back in for release. After a long delay, the remake of the first two Advance Wars games arrives on April 21.
Magolor is getting a very special epilogue in Kirby's Return to DreamLand Deluxe, available after clearing the game. Plus, a demo hits the eShop today, ahead of its release on February 24.
Both Game Boy and Game Boy Advance are coming to Nintendo Switch Online, though the latter is locked to the Expansion Pass. There's a solid list of launch games, and more to come in the future. Both go live today!
The first Metroid Prime has been remastered, and it's out on Nintendo Switch today. My feelings will not be hurt if you tab away from this recap after reading that sentence. But if you're not keen on digital, a physical version also heads to store on February 22.
The latest detective adventure from Danganronpa creator Kazutaka Kodaka and Spike Chunsoft, Master Detective Archives: Rain Code, definitely has the style right. We'll see how the mysteries hold up when it arrives on June 30.
Card-RPG fans are thriving. Baten Kaitos 1 and 2 are getting HD remasters from Bandai Namco, and they're due out this summer.
A new fantasy life awaits in Fantasy Life: The Girl Who Steals Time. Level-5's newest RPG looks ready to steal time with all the slice-of-life activities it has in store.
What can only be described as the longest "yeah boy" ever erupted from my mouth, as Level-5 confirms it's working on a new Professor Layton game. Professor Layton and the New World of Steam is in development.
Wave 4 of the Mario Kart 8 Deluxe – Booster Course Pass zooms in, with both Yoshi's Island as a track and Birdo as a character. That's out this spring.
It's montage time! its mostly a look at known release dates, but Blanc looks adorable and the Battle Network Legacy Collection is still a huge deal for fans of those digital-world RPGs.
We close out the Direct with a much fuller look at The Legend of Zelda: Tears of the Kingdom, which is fully locked in for a May 12 release date and $70 price tag. The Collector's Edition and new Link amiibo look pretty rad.
That's all for today's doozy of a Direct. Where 2023 first seemed like an open book for Nintendo, there's now quite a few games locked in for the first half of the year.
Denial of responsibility!
TechCodex is an automatic aggregator of the all world's media. In each content, the hyperlink to the primary source is specified. All trademarks belong to their rightful owners, all materials to their authors. If you are the owner of the content and do not want us to publish your materials, please contact us by
email –

[email protected]
. The content will be deleted within 24 hours.