E ink tablets: Do devices like the Kindle Scribe stand a chance? Why theу will never replace your iPad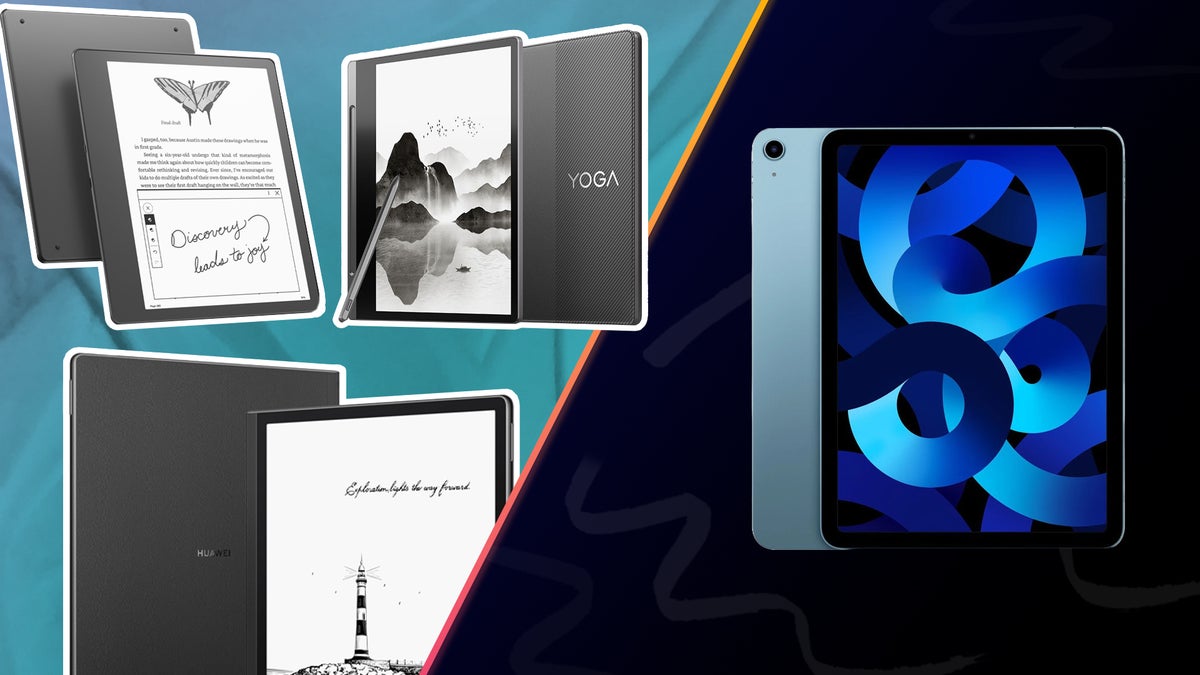 By this time most tech enthusiasts will have seen the countless Kindle Scribe reviews online. The device is Amazon's first plus-sized eReader since the, by now ancient, Kindle DX. But before we take a deeper look at the Scribe, it should be noted (you see what I did there) that the latter is hardly the first of its kind. Amazon has this time taken the role of a follower, instead of that of a pioneer, which is strange in the context of the eReader market, which the company has traditionally dominated. By this I mean that the Kindle Scribe is Amazon's answer to a tech trend that has remained somewhat under the radar for many.
E ink devices have historically adopted a significantly smaller footprint than that of conventional tablets. In fact, their dimensions typically approach that of a large smartphone more so than those of a tablet. However, over the last couple of years, bigger and bigger E ink devices have hit shelves worldwide.
I would not be quick to dub them "eReaders", however, given that the vast majority of them aspire to execute far more sophisticated tasks than simply enabling users to read novels digitally. In fact, many have noted that the Kindle Scribe is Amazon's first "e-writer". In my view, it tries to fall into a much broader device category – that of E ink tablets.
This marks the first time that Amazon is entering said device category. Whether that decision yields success, remains to be seen. What I would like to discuss now is the general predicament that the philosophy behind E ink tablets poses, which invariably has an impact on the Scribe as well.
The Kindle Scribe and its alternatives
As mentioned, the gargantuan Kindle Scribe is by no means the first E ink tablet – Amazon is quite late to the party. The reMarkable is arguably one of the first mainstream devices of this kind, while BOOX has offered similar gadgets for years.
In fact, many smartphone manufacturers have come out with E ink tablets of their own this year. Huawei launched the MatePad Paper in February, while Lenovo has only just recently come out with its YOGA Paper. Nevertheless, we need to distinguish between these devices for a number of reasons.
Kindle Scribe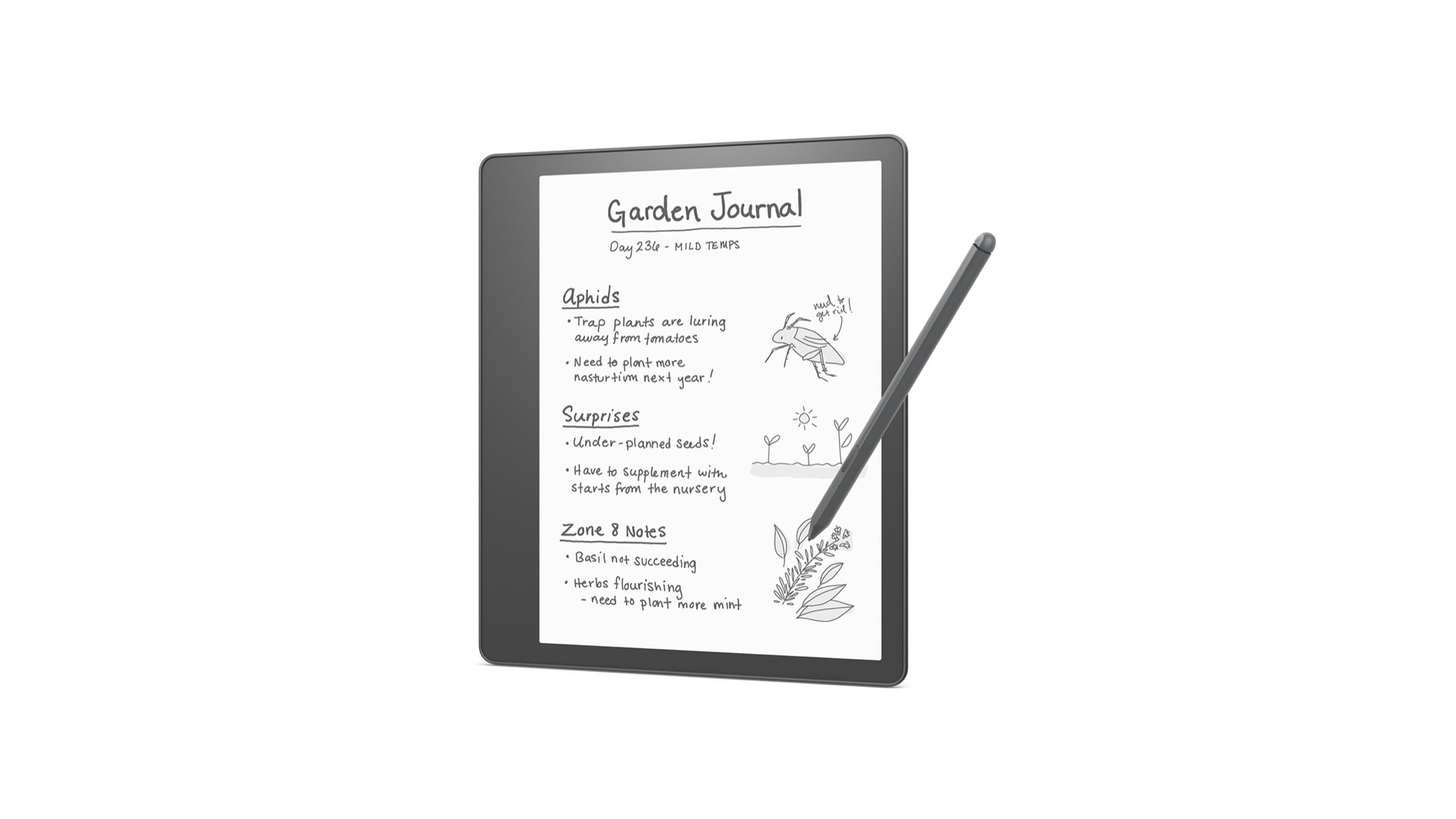 Amazon's take on the form factor comes with a number of notable benefits. The Kindle ecosystem allows users to access one of the biggest ebook libraries. Additionally, the Scribe offers the typical perks of any Kindle – a borderline ridiculous battery life, a best-in-class E ink display and so on.
It is, however, very limited in what it can do. For all intents and purposes, the Kindle Scribe allows you to execute a handful of tasks – namely reading documents, marking them up and writing down notes. Two of these the Scribe can handle perfectly well. However, when it comes to the mark-up of documents, the Kindle Scribe leaves much to be desired.
For example, adding notes to ebooks is facilitated through sticky notes, which makes exporting annotated files a hassle. Additionally, there is no conversion to handwriting (at launch, at least). This means that the Kindle Scribe is currently little more than a big Kindle with a bit of poorly optimized additional functionality… and a stylus.
The things it can do well, can also be executed by any other Kindle. The things it ostensibly brings to the table are… unremarkable – pun intended.
The reMarkable 2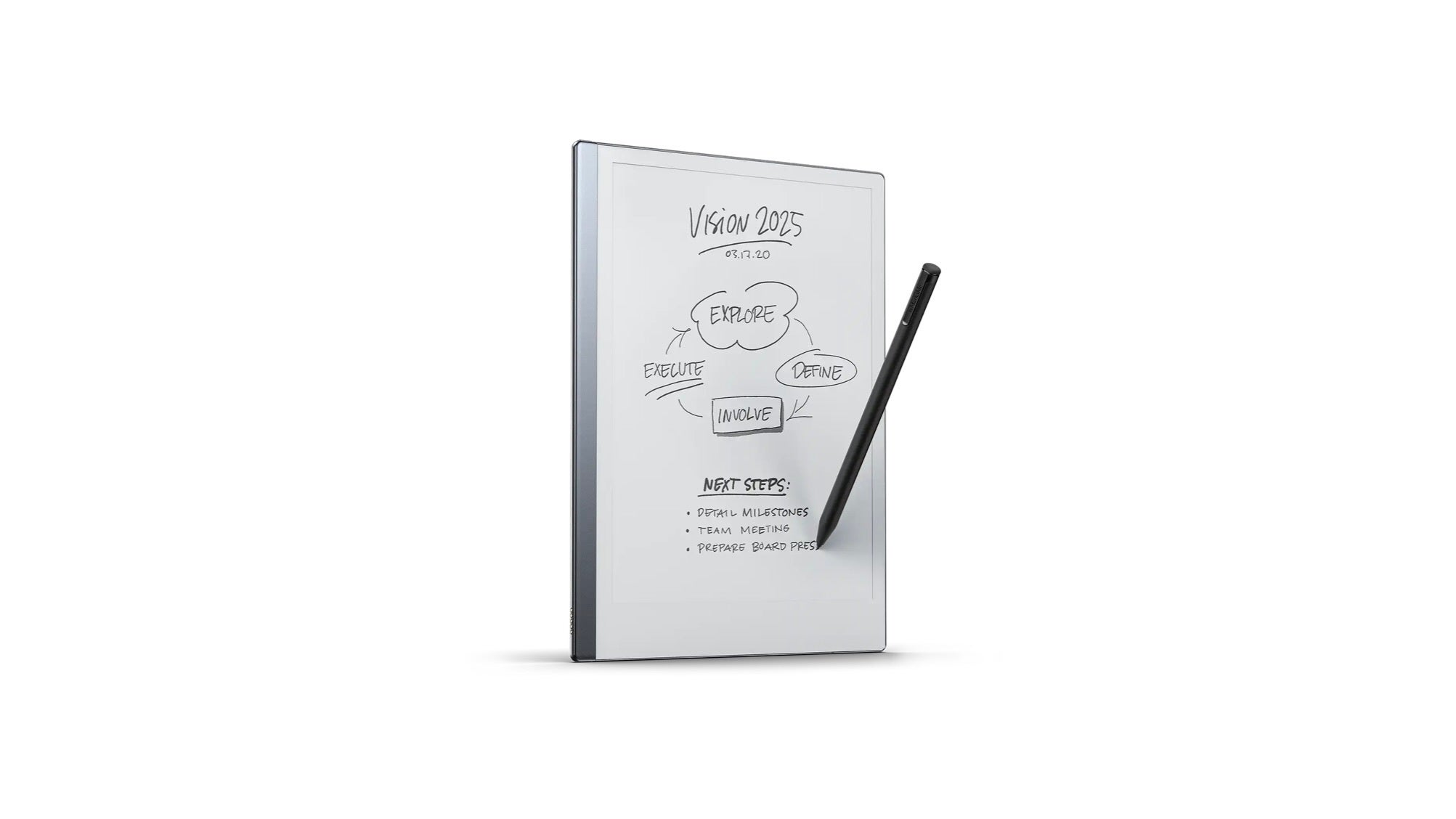 It is very much apparent that the Kindle Scribe is Amazon's attempt to take on the reMarkable 2. The latter delivers a better "e-writer" fantasy, is noticeably sleeker and is, overall, a much more refined device as a whole.
This is only natural given that the Scribe is a first-generation product, while the reMarkable 2 is the culmination of a long-term and precisely directed effort. Have we mentioned that it is also cheaper than the Scribe? Granted, you have to buy a stylus separately.
In a sense, if you are looking for a simplistic E ink tablet that can handle note-taking and document annotation efficiently, the reMarkable could be a much better fit. It all depends on what you truly need. Which brings me to…
The Huawei MatePad Paper and the Lenovo YOGA Paper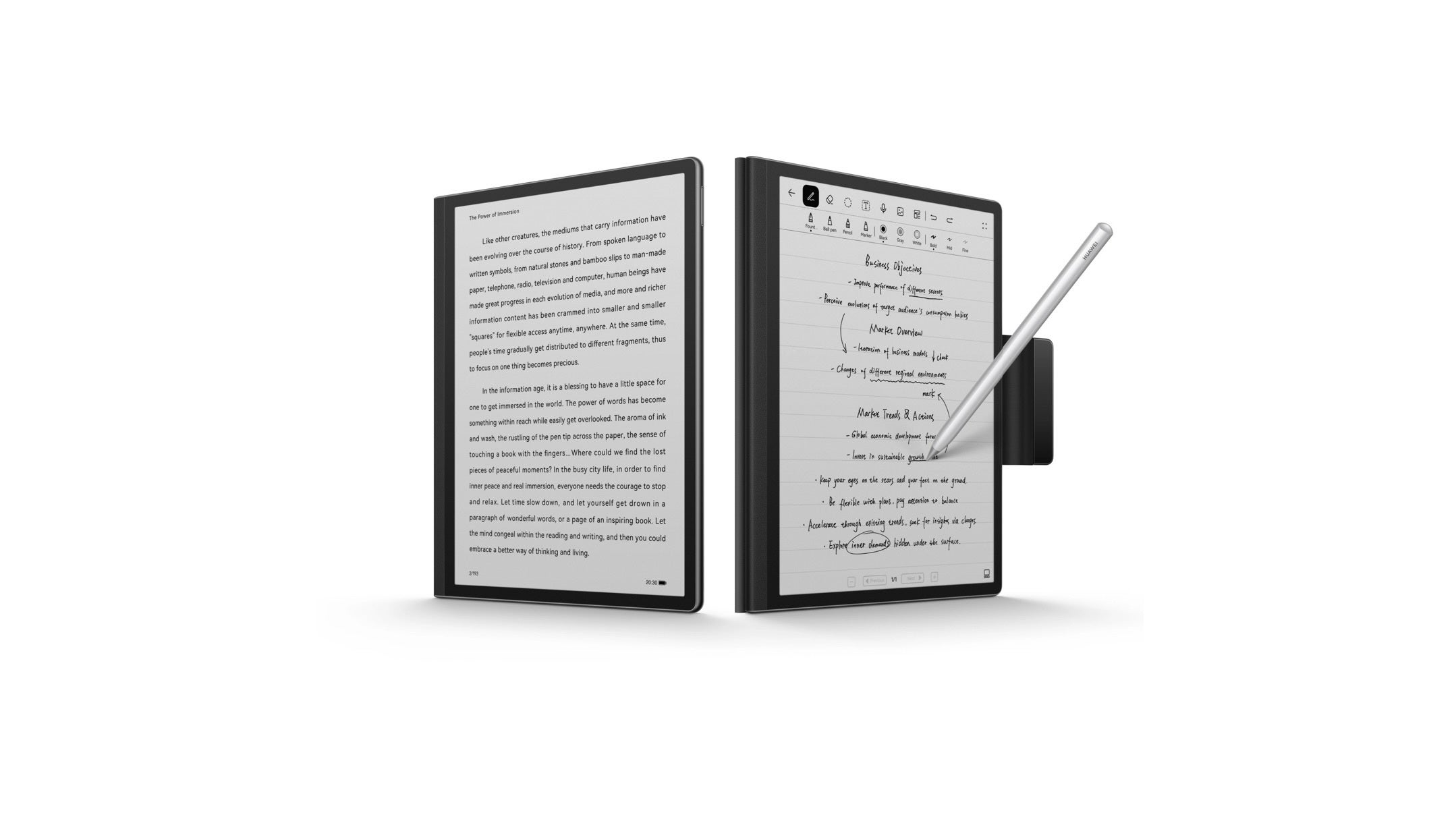 Huawei and Lenovo have taken the idea of E ink tablets to the next level (ostensibly) with their respective devices. Both run full-blown Android and can, in theory, function as ordinary tablets. You can download apps, watch videos (sort of) and play games… in theory.
Both the MatePad Paper and the YOGA Paper are capable of much more than serving as "e-writers", but, odds are, you will simply not want to make use of the additional functionality. The E ink display is bound to impede the user experience because of its painfully low refresh rate. Have you ever tried watching a video one frame at a time? It is not particularly pleasant.
This once again proves the point that E ink devices are inherently limited, because their biggest strength is also their fatal flaw. The display makes and breaks any tablet, and this applies to all of the aforementioned devices. So why even play around with the idea of an E ink tablet?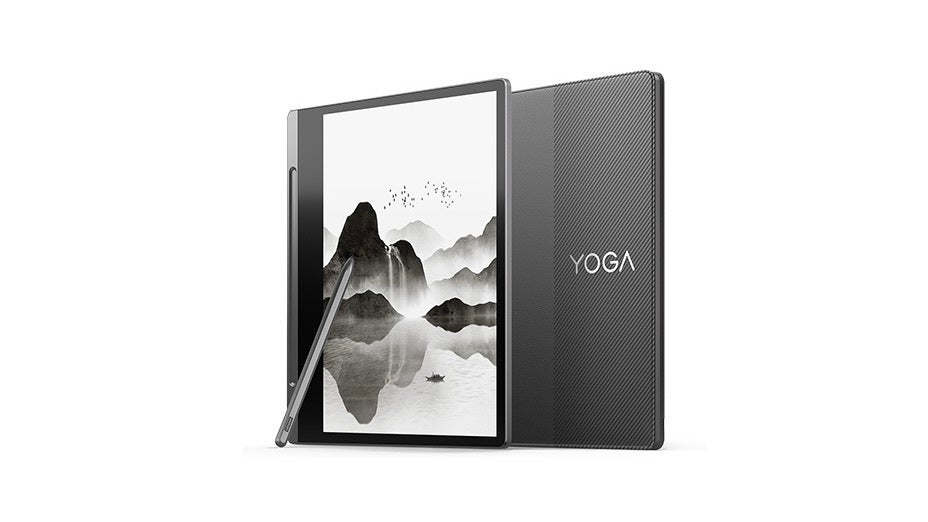 What are E ink tablets good for anyway?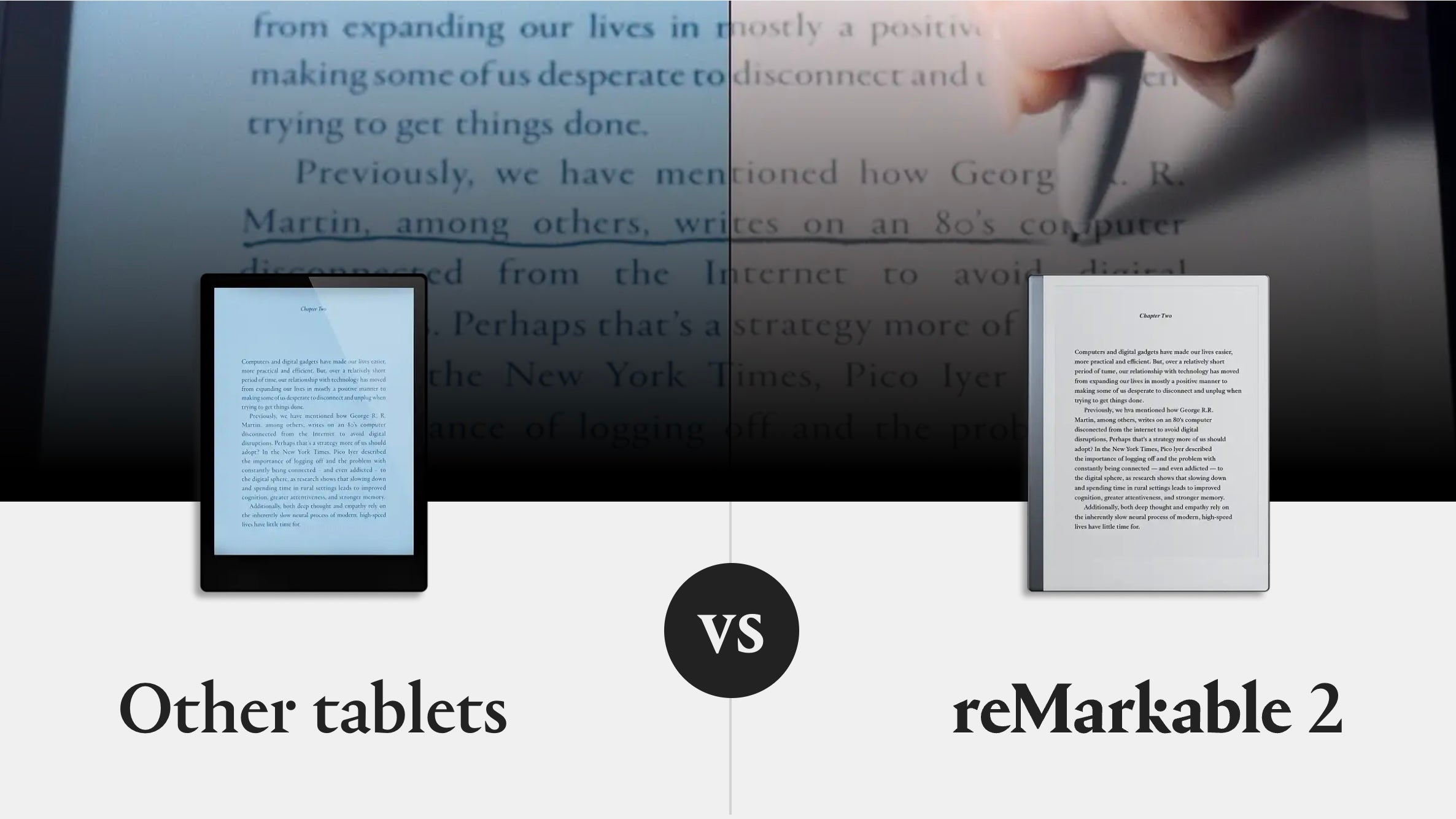 There are three main benefits that make the concept of an E ink tablet appealing. Firstly, tablets are a tertiary device – something you use alongside your smartphone and a dedicated productivity machine (i.e. a computer). This means you will likely not want to bother with charging them every night. This is where E ink comes in handy – it allows devices to boast unmatched battery life that spans weeks, as opposed to hours.Secondly, the E ink display is invariably textured, which makes stylus input much more enjoyable. While nothing comes close to the feel of real paper, E ink tablets are much more pleasant to write on than their glass-screened counterparts… even if the latter are equipped with a paper texture screen protector.
Lastly, and most importantly, the E ink display is infinitely more comfortable to read on. There is zero debate on the matter. However, it comes with the previously mentioned innate drawbacks that hamper many traditional tablet functions. Which is, for better or worse, a dealbreaker.
The dealbreaker: (E ink) tablets should do more for less
Tablets are consumption devices, by design. E ink tablets limit users because they allow them to efficiently consume only one type of media. Even if they try to compensate through enhanced note-taking, document annotation and so on, they will never be as useful as a mundane tablet. Hence, there really is little point in trying to compete.
To add insult to injury, none of the devices discussed are particularly cheap. Out of the entire bunch, only the reMarkable 2 costs less than the cheapest iPad (i.e. the 9th generation iPad 2021). The YOGA Paper and the MatePad Paper both cost as much as a full-blown iPad Air 2022, which comes with a desktop-class M2 chip.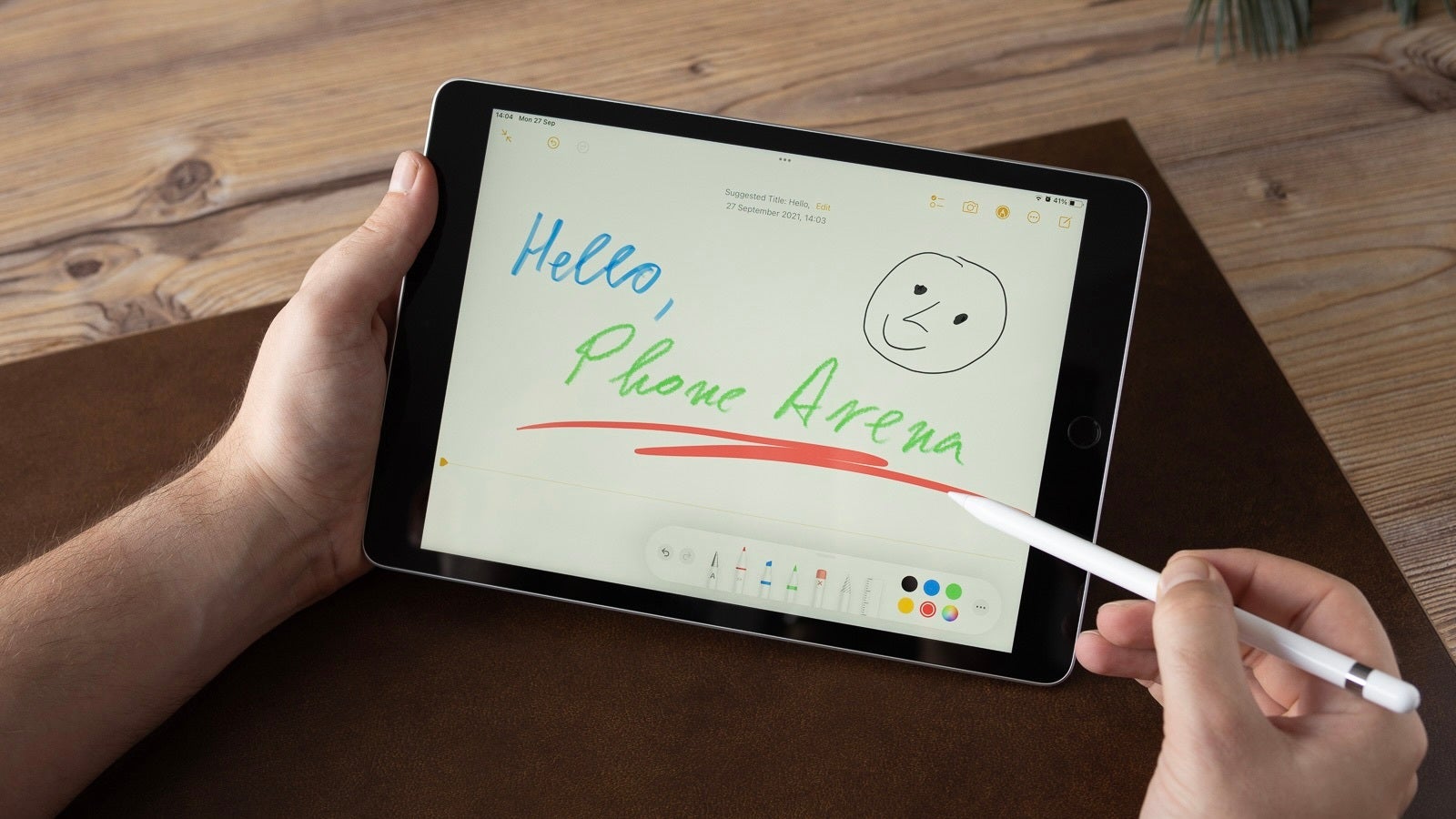 Conclusions – Less can be more
That is not to say that there is no purpose behind big E ink devices. However, they need to remain just that – E-readers (and writers), which can execute a couple of tasks perfectly. Instead of attempting to bring more features, manufacturers (and Amazon in particular) should aim to refine the basic ones, while also looking for ways to bring down the price tag.
In a sense, the most successful E ink tablet of the bunch, in my view at least, is the reMarkable 2. It does what it is supposed to, and it does it well. It is also the most reasonably priced. If the form factor is to have a future, Amazon and everyone else need to look at it for inspiration.
Denial of responsibility!
TechCodex is an automatic aggregator of the all world's media. In each content, the hyperlink to the primary source is specified. All trademarks belong to their rightful owners, all materials to their authors. If you are the owner of the content and do not want us to publish your materials, please contact us by
email –

[email protected]
. The content will be deleted within 24 hours.