Lead cast: Kwon Sang-woo, Kim Hee-won, Lee Sang-yi
For its latest Korean original, Disney+ takes us to the watery artery bisecting South Korea's capital for a good old-fashioned tale of cops and robbers.
Han River Police follows a team of salt-of-the-earth police officers young and old who patrol the river. They chase down speeding party boats, fish out bodies from the water, and go head to head with a ferry corporation.
The action comedy focuses on one of the teams patrolling the Han River, made up of beefy Han Du-jin (Kwon Sang-woo, Curtain Call), grizzled and tired Lee Cheon-seok (Kim Hee-won, Moving) and clean-living young buck Kim Ji-soo (Shin Hyun-seung).
They take their orders from Captain Do Hyun-il, played by Sung Dong-il, Kwon's co-star in police-themed action-comedy franchise The Accidental Detective. The parallels don't stop there; Seo Young-hee, who plays the wife of Kwon's character in the films, is also part of the main cast here.
Seo plays Yoon Hyo-sun, the kindly woman who runs the Han River Moonlight restaurant in which the officers let their hair down after days out on the water. But she doesn't have eyes for Kwon's Du-jin; she's pining after Park Ho-san's Baek Chul instead.
8 of the best new Korean drama series to look out for in September 2023
Chul used to be on the force with Du-jin and Cheon-seok. Together with Han Won-jin (Jo Dong-hyuk) they formed a tight-knit quartet, until Won-jin died. His death appears to have been Chul's fault and prompted his retirement from the police.
Now he runs a barge on the river and occasionally takes on seedy work to be able to send money to his sister, who is Won-jin's widow, and his sick nephew, one of many lazy clichés in this light and sleepy procedural.
The person who does have eyes for Du-jin is tomboy Do Na-hee (Bae Da-bin), who works on another team. She tends to get very drunk and throw herself at the hunky Du-jin, who doesn't seem particularly receptive to her advances.
She's so busy pursuing her own crush that she doesn't notice the one that Ji-soo has on her.
Foul-tempered corporate heir Go Gi-seok (Lee Sang-yi, Bloodhounds) quickly comes into focus as the villain of the story. Du-jin first rubs shoulders with the petulant and entitled Gi-seok when he boards his party boat, but their paths soon cross again.
Gi-seok is working for a ferry corporation under his uncle Hwang Dang-me (Choi Moo-sung), who spends much of his time bribing politicians.
Gi-seok is given the task of leading the maiden voyage of the corporation's new luxury cruise ferry, which Na-hee and Hyo-sun happen to be on. On its way back, Gi-seok orders the boat down a new route, against the captain's orders, and when, after scraping the riverbed, it capsizes, Du-jin and company come to the rescue.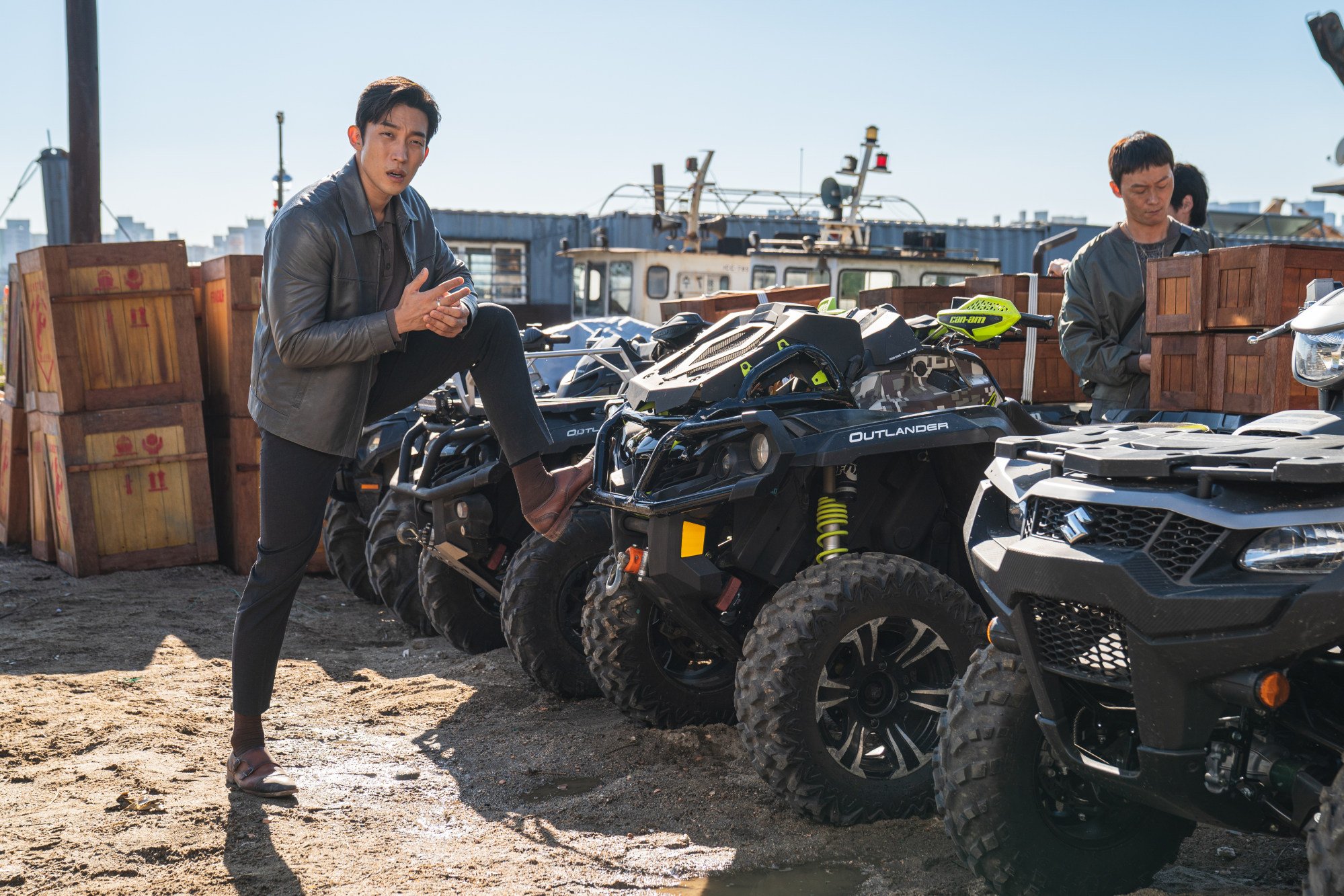 Chul and his barge also come to the passengers' aid; however, owing to a lack of new contracts, he later returns to the ferry under the cover of night, where he winds up doing some dirty work for Gi-seok.
This puts him on a collision course with Du-jin, who has never forgiven him for Won-jin's death.
Han River Police begins with an action scene that at first seems improbable – a cruise being hijacked on the Han River. It turns out that this is a training exercise, and shenanigans ensue owing to a macho squabble involving Du-jin.
Following this promising opening, the show spends an inordinate amount of time setting up all the relationships outlined above, and far too little with its protagonists while they're out on missions.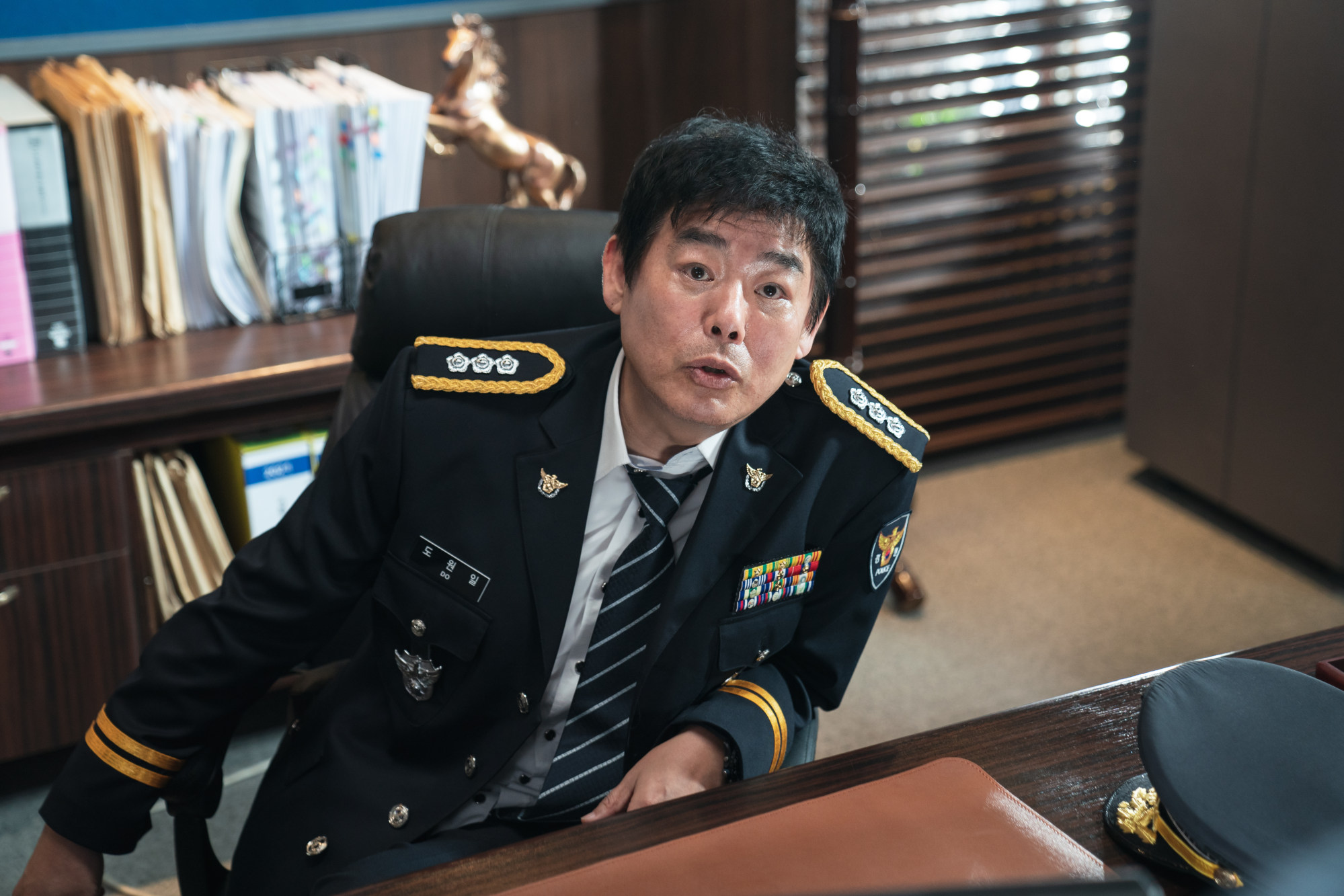 Things pick up somewhat when the ferry capsizes, although parallels with the catastrophic
Sewol Ferry sinking
, which rocked South Korea in 2014, are an uncomfortable distraction.
The show spends a lot of time indulging its characters' displays of machismo. Du-jin and Ji-soo both exercise a lot and are frequently seen without their shirts on.
For Du-jin especially, everything seems to be measured by toughness and manliness. This includes childish behaviour during underwater training exercises, his tense relationship with Chul and his showdown with Gi-seok.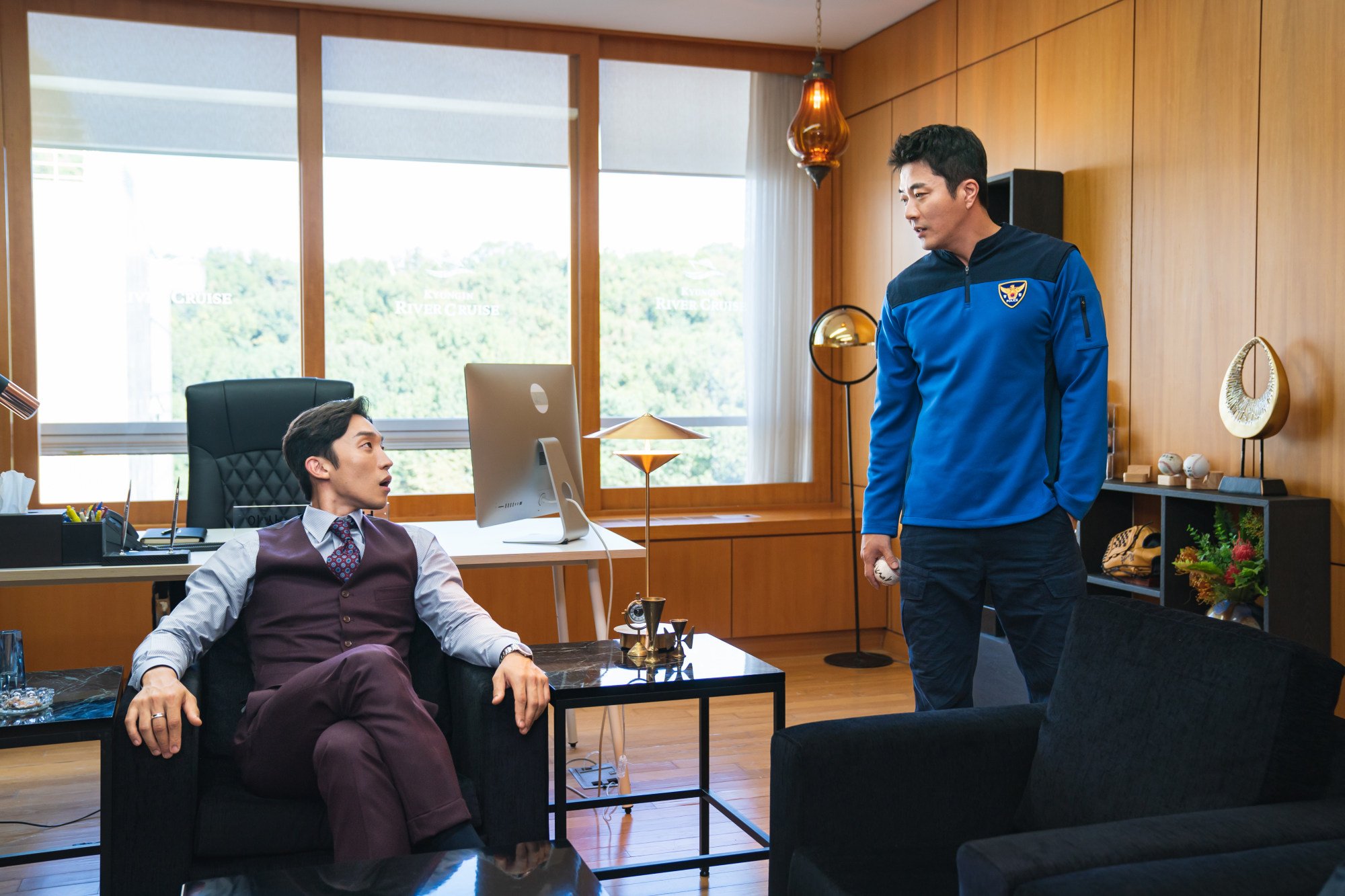 The joy of watching a show like this is following the investigations, but with the corporate villains so stereotypical and so clearly in sight, this one is struggling from the get-go.
Han River Police is streaming on Disney+.
Denial of responsibility! TechCodex is an automatic aggregator of the all world's media. In each content, the hyperlink to the primary source is specified. All trademarks belong to their rightful owners, and all materials to their authors. For any complaint, please reach us at – 

[email protected]

. We will take necessary action within 24 hours.