Let us help you find the best laptop for photo editing. If you want a seamless creative workflow when editing your images, you can't just go for any laptop with a powerful processor, one of the best graphics cards and the fastest RAM possible. While those things are among the few important metrics, there are certainly other things to consider.
Photo editing usually means working with higher resolution photos, often in batches, and applying advanced effects. So, on top of being powerful, the best laptop for photo editing must also have an excellent screen that delivers accurate color reproduction and contrast so that everything is properly represented visually. Design features that can help, instead of hinder, your workflow and help you focus on the creative process are vital as well. Those include variety in ports, as well as a keyboard and trackpad combo that's a pleasure to use.
You might think the perfect device that fits all these criteria would be hard to find. However, there are quite a few that actually fit the bill, some of them among our best laptops and best Ultrabooks. Regardless of the photo editor you use, whether it's Adobe Photoshop, Lightroom or GIMP, you'll find something that works for you from our selection for the best laptop for photo editing.
Best laptop for photo editing 2020 at a glance
Dell XPS 15 (2020)
MacBook Pro (16-inch, 2019)
Razer Blade 15 Studio Edition
MacBook Pro (13-inch, 2020)
Acer ConceptD 7
Surface Laptop 3 15-inch
Microsoft Surface Book 3
Dell XPS 13
HP Spectre x360
Lenovo Yoga C930
The Dell XPS 15 might just be incredible enough to tempt hardcore Mac users. It's easily the best laptop for photo editing in 2020, and in a lot of ways, the best laptop (period). Combining staggering power in a stylish thin and light chassis, this laptop doesn't hold back when it comes to internals and features that improve your computing experience overall. Among those amazing features are a gorgeous bright display with 500 nits of brightness, an extremely comfortable keyboard, impressive speakers, and a terrific trackpad. We're not saying that this laptop is perfect, but our coveted 5 out of 5 rating should speak for itself.
Read the full review: Dell XPS 15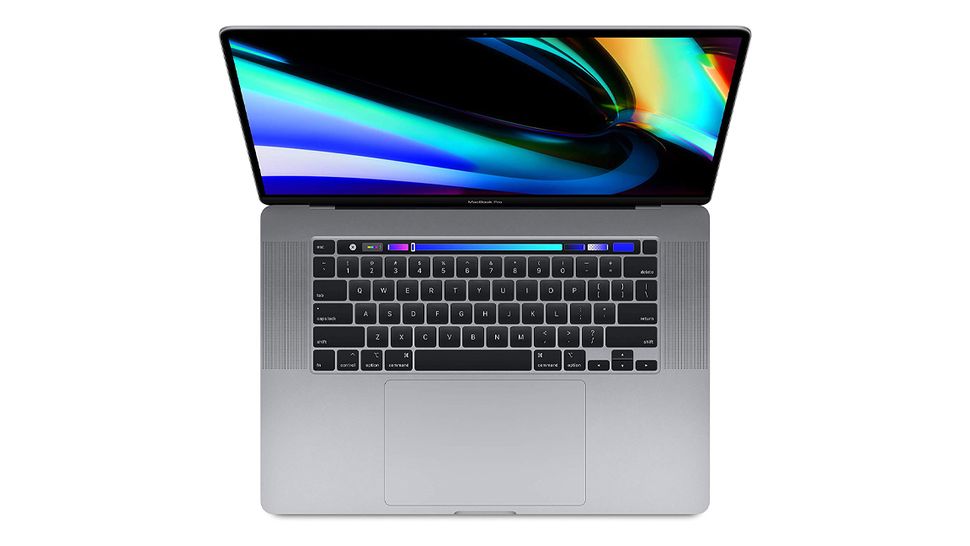 As thin, light and sleek as ever, the MacBook Pro (16-inch, 2019) doesn't actually feel like a 16-inch behemoth. If you're worried that this was going to be bulky and awkward to use, don't be. Whether you're a nomadic photographer or you have your own studio, this laptop will feel just as compact as the 15-inch MacBook Pros that preceded it. Only, you're still getting that extra real estate on that stunning display, as well as the latest and greatest components behind it. Apple then rounds those out with amazing (and loud) speakers and a much, much better keyboard. This is truly the best laptop for photographers.
Read the full review: MacBook Pro (16-inch, 2019)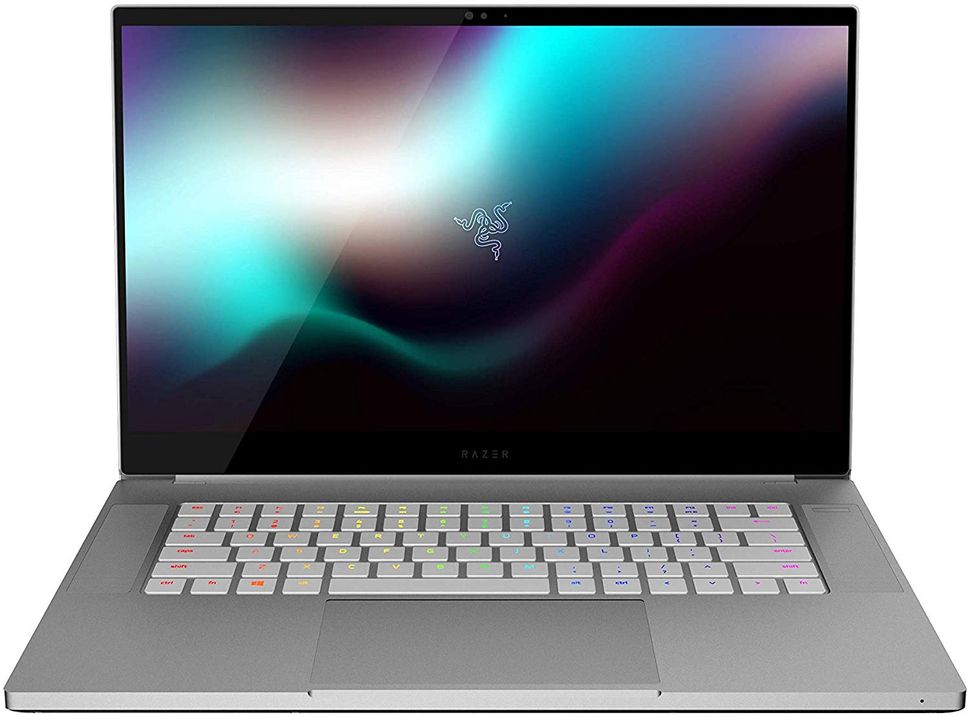 Razer's idea of taking its famous gaming laptop and turning it into one of the best mobile creative workstations on offer has paid off. Razer Blade 15 Studio Edition takes the mantle as the best laptop for photo editing from Razer. Without a doubt, this model was designed with photographers – as well as video editors and game designers – in mind, rocking powerful graphics cards and an absolute stunner of a 4K display. You'll be spending a lot of money to take this laptop home. But, make no mistake, it will be one of the smartest investments you'll ever make.
Read the full review: Razer Blade 15 Studio Edition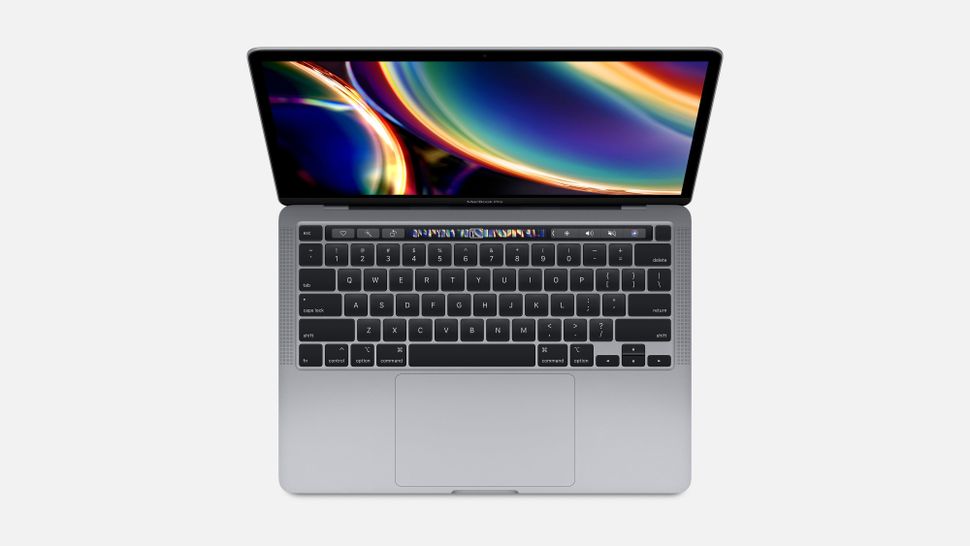 The MacBook Pro (13-inch, 2020)'s entry-level model may miss out on some of the lineup's new toys. However, going for the higher-end configurations will get you new (and powerful) Intel processors and improved RAM speeds for better performance, all packed in the 13-inch incredibly svelte body. Apple rounds it all out with that incredible Magic Keyboard from the new 16-inch, finally getting rid of that problematic keyboard. Even if you don't go for the 10th-generation Intel Core configurations, you might still appreciate the fact that all models come with more storage capacity for the same price as their predecessors.
Read the full review: MacBook Pro (13-inch, 2020)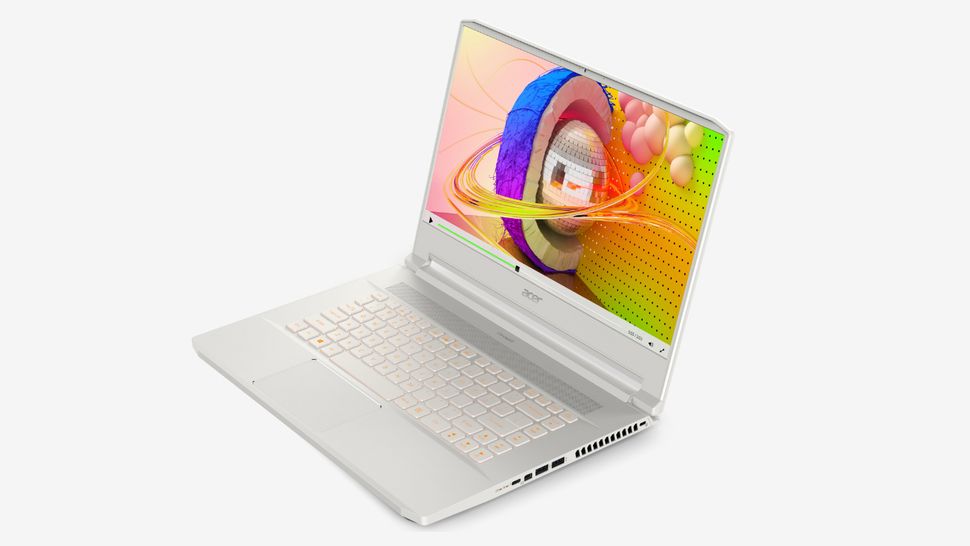 For those who think that MacBook Pros are overpriced but still need a powerful mobile workstation, there's the Acer ConceptD 7. This formidable laptop capable of handling complex and demanding tasks such as photo editing, thanks in part to its Nvidia RTX graphics, was designed specifically with creative professionals in mind. Beyond that sheer power it delivers, it also offers decent port selection, a minimalist solid white design and that stunning Pantone-validated 4K IPS display. Obviously, it's still pretty pricey, but if you're looking for a Windows-powered MacBook alternative for video and photo editing, it's certainly among the best laptop for photo editing.
Read the full review: Acer ConceptD 7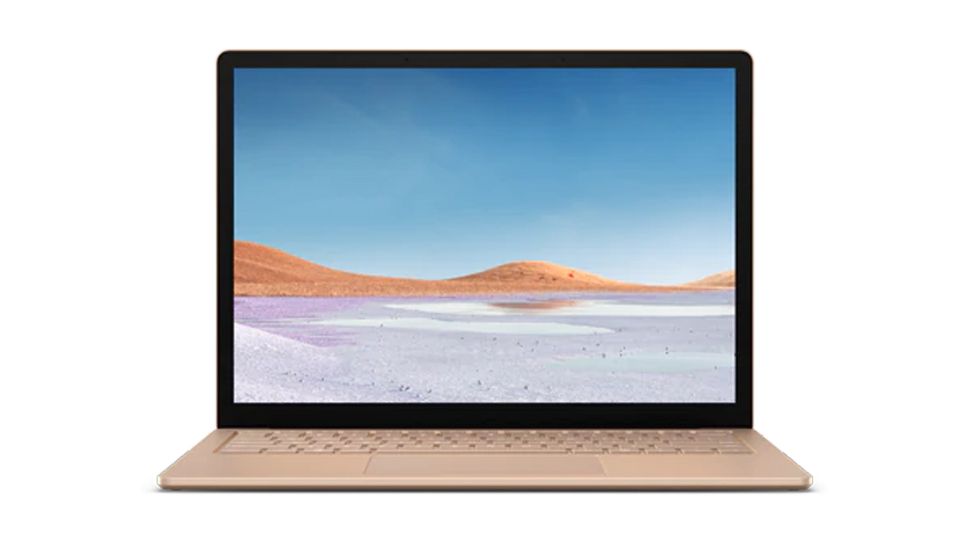 With an impressive, reasonable price tag and some of the best battery life we've experienced in a 15-inch laptop, the Surface Laptop 3 certainly has a lot going for it. That also includes the fact that it's got a great look and feel, as well as a weight that surprisingly light for a product its size. Performance-wise, it certainly knocks it out of the park. While it isn't the most powerful 15-inch laptop out there, it has Intel's 10th-generation chips and the Iris Plus graphics. That's more than enough to make it one of the best Ultrabooks out there for 2020.
Read the full review: Surface Laptop 3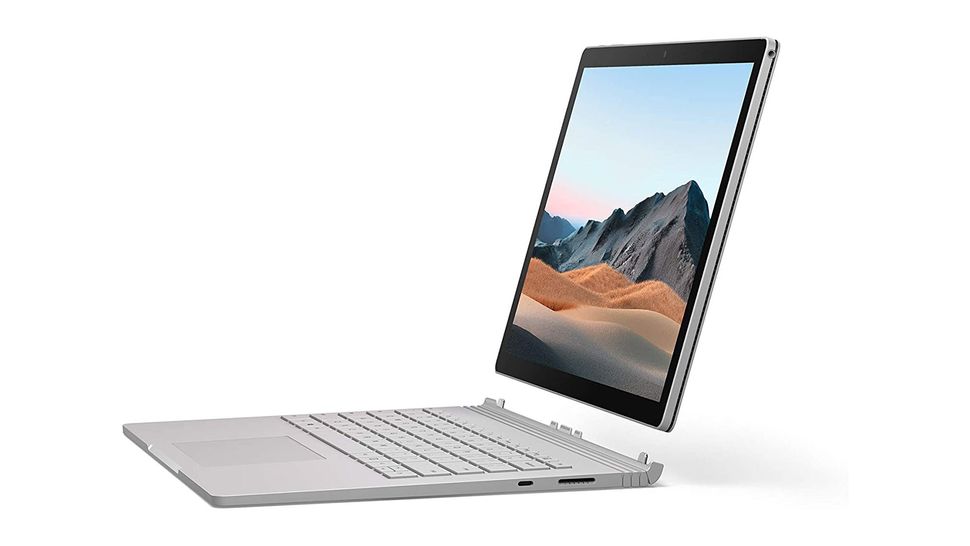 In many ways, the Surface Book 3 is an example of just how far the best laptops have come in just a few short years. It has an extremely premium piece of kit – with one of the best displays we've used in a laptop, a keyboard that will put the MacBook Pro's new Magic Keyboards to shame, and a hybrid design that's great for creative tasks. More specifically for what you're looking for, this follow up to the outstanding Surface Book 2 has configurations with a discrete GPU and more RAM than everyday consumers will ever need. That makes the Surface Book 3 an amazing choice for content creators and one of the best laptop for photo editing 2020 has to offer.
Read the full review: Microsoft Surface Book 3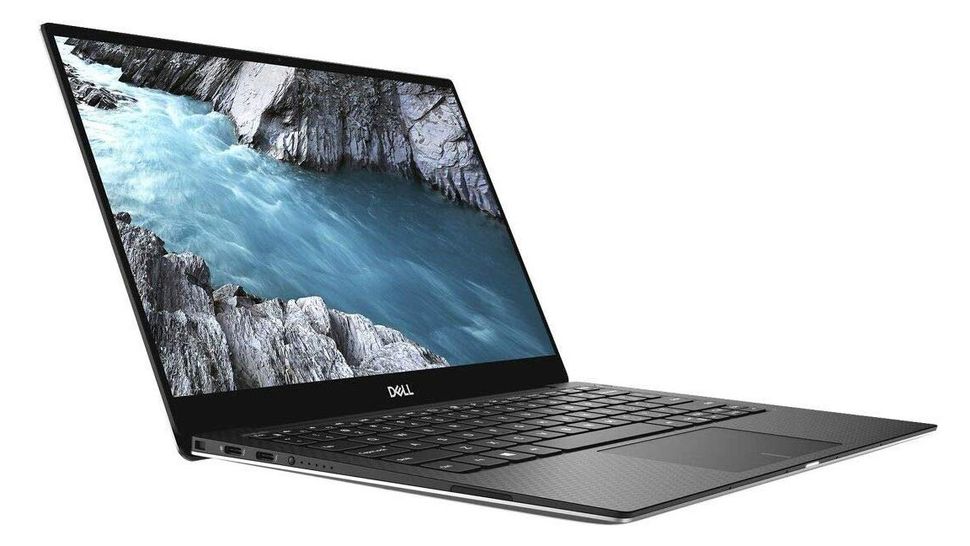 This laptop's claim to fame is being the smallest 13.3-inch laptop on the market. It's slim screen bezel helps contribute to a svelte 304mm x 200mm x 15mm form that needs to be held to be truly appreciated. But it's also among the best laptop for photo editing. The XPS 13's screen is touch-sensitive, and it boasts a similar resolution and pixel density to the MacBook and Surface Book. Image quality is more in line with the ZenBook though, falling slightly short on colour and contrast intensity compared to Apple and Microsoft's displays. A highly portable package with little compromise other than battery life.
Read the full review: Dell XPS 13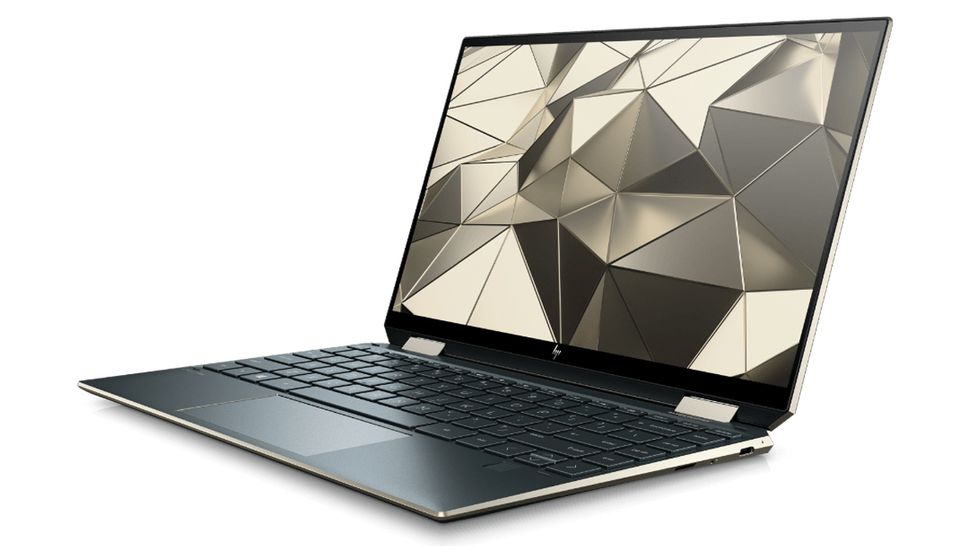 Sartorially-conscious photographers will love the look of this 13-inch stunner, sure. But the Spectre x360 also takes things to another level, power-wise. With its gem cut design and sleek profile, it's this one of the most beautiful laptops on the market right now. However, HP also fitted this with powerful Intel Whiskey Lake processors and long battery life, which means that you're getting one of the best laptop for photo editing.
Read the full review: HP Spectre x360 (2019)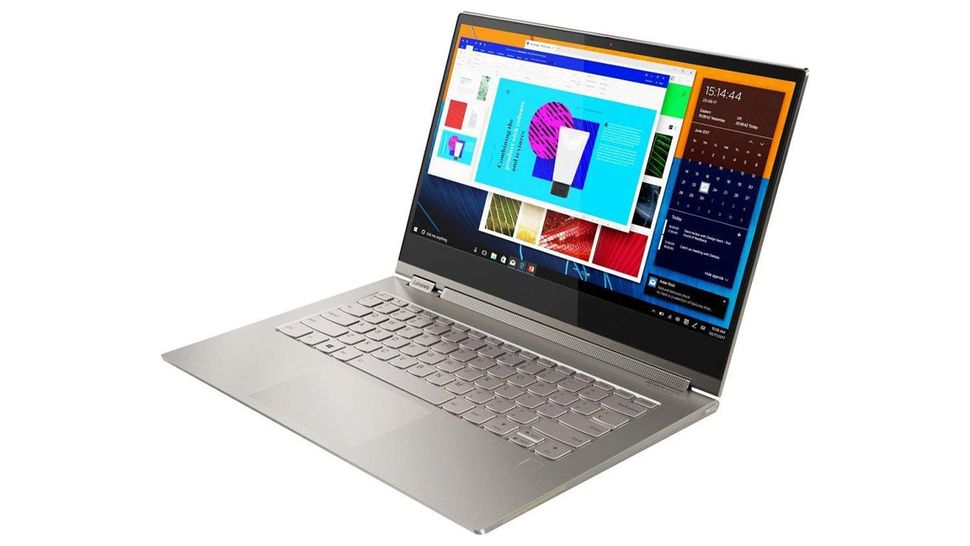 Sleek, slim and with solid specs to boot, the new Lenovo Yoga C930 not only deserves to be voted one of the best 2-in-1 laptops to date, but it's also a worthy addition in our best laptops for photographers list. That's without mentioning the fact that it now touts a 4K display model, which is just excellent for editing those high resolution full-frame shots. This 2-in-1 is a strong contender for photographers on the budget, but if you do decide to go for gold, you might have to break the bank.
Read the full review: Lenovo Yoga C930
Key things to look out for
Watch the video above for the top 7 things to consider when buying a laptop. 
It's easy to get bogged down in the tech and spec soup of computer terminology, but there are a couple of key areas photographers need to think about.
The first is the quality of the screen. This used to be more eye-sore than eye-candy, with appalling contrast and viewing angles, but thankfully IPS display tech fixes this and you shouldn't settle for anything less.
An SSD (solid state drive) is a must as your primary storage in any new laptop. A conventional hard disk drive will bottleneck performance like flat tires on a Ferrari, and while dedicated graphics cards are great for gaming, they're not a necessity here. Today's processors can fill in for them, and they pack enough pixel-pushing punch for photo editing.
The MacBook is favoured by many photographers, and for good reason. But don't rule out comparably priced laptop PCs, which can offer more bang per buck with better upgradability.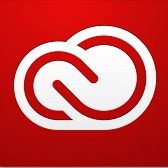 Join Adobe Creative Cloud and save 15% on your first year
TechRadar has teamed up with Adobe to offer a special discount on Creative Cloud All Apps membership. For the first year, you'll pay just $45.04/£42.46 per month – down from the regular price of $52.99/£49.94. You'll get access to Adobe's full suite of creative apps, including Photoshop, Lightroom and Illustrator, plus 100GB cloud storage for your projects. Offer ends August 26 2018.View Deal
Want more choices? Check out our list of the best laptop
For the latest tech news and updates, Install TechCodex App, and follow us on Google News,  Facebook, and Twitter. Also, if you like our efforts, consider sharing this story with your friends, this will encourage us to bring more exciting updates for you.