aquox purifier: Aquox launches all-in-one fruit and vegetable purifier, surface disinfectant and sanitiser at Rs 5,999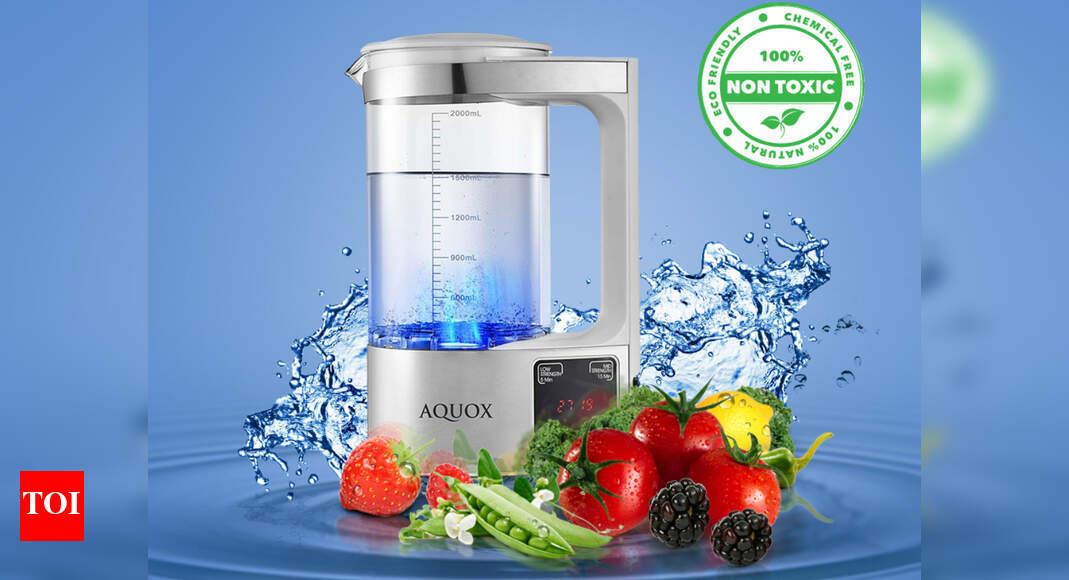 Domestic brand Aquox has introduced an all-in-one fruit and vegetable purifier, surface disinfectant, sanitiser and steriliser called the AQ-DG 2000. It can also work as a deodoriser and degreaser. The product is priced at Rs 5,999 and is available on Amazon.
The company claims that the Aquox AQ-DG 2000 cleans and sterilises fruits, vegetables, meat and seafood. The device is claimed to kill 99.99% bacteria, virus, pesticides and antibiotics from the surface of the food items. Aquox claims that the device has been tested in Indian NABL Certified Lab for Biocode Efficacy.
The Aquox Generator in the device runs on the HOCl technology used in healthcare, food processing, water treatment, baby products, sanitisation and industrial spaces. The 2-litre generator powers through an electrochemical activation process by converting the solution of normal tap water, salt and vinegar into electrolysed water using electricity, which, during the process, changes the chemical compound of the solution to produce Hypochlorous Acid, which acts as a germ killer.
As per the company, the Aquox AQ-DG 2000 can be used across a range of applications to disinfect and sanitise food items, all kind of surfaces, floor, furniture, metal, glass, bathrooms, kitchenware, appliances, baby and pet products, toys, clothes, gadgets, personal care items, cars etc. The device can also act as a steriliser and degreaser to remove hard oil stains, grease and dirt from stoves, ovens, car engines etc., claims the company.
For the latest tech news and updates, Install TechCodex App, and follow us on Google News,  Facebook, and Twitter. Also, if you like our efforts, consider sharing this story with your friends, this will encourage us to bring more exciting updates for you.