Inviting villagers to islands is one of the many joys of playing Animal Crossing: New Horizons. With so many villagers to pick from, players have plenty of choices for who they might invite to come live with them on their adorable Animal Crossing island. However, some villagers are more popular than others, and locating that special friend to have join the player's island community can be frustrating, especially if players are looking for the elusive grey cat villager Raymond.
Raymond is a cat with an attitude. He has a serious, smug personality and rocks a thick pair of black, plastic glasses, a grey suit vest, and a pair of startling heterochromatic green and brown eyes. Raymond's birthday is October 1st, making him a Libra. Raymond was introduced as a new villager in Animal Crossing: New Horizons, and has also appeared in Animal Crossing: Pocket Camp since his debut. This serious business cat has many fans wanting to snag him for their own personal island homes.
Related: Who Flick Is In Animal Crossing: New Horizons
While many of Animal Crossing: New Horizons villagers are encouraged to leave a player's island to be replaced by more popular picks, Raymond doesn't have that struggle. The highly coveted cat is the most popular villager in Animal Crossing: New Horizons, with fans out searching mystery islands in order to find him and bring him home. Once players have located him and secured him on their island, players will likely want to hold onto him for a long time to come, enjoying his participation in island events.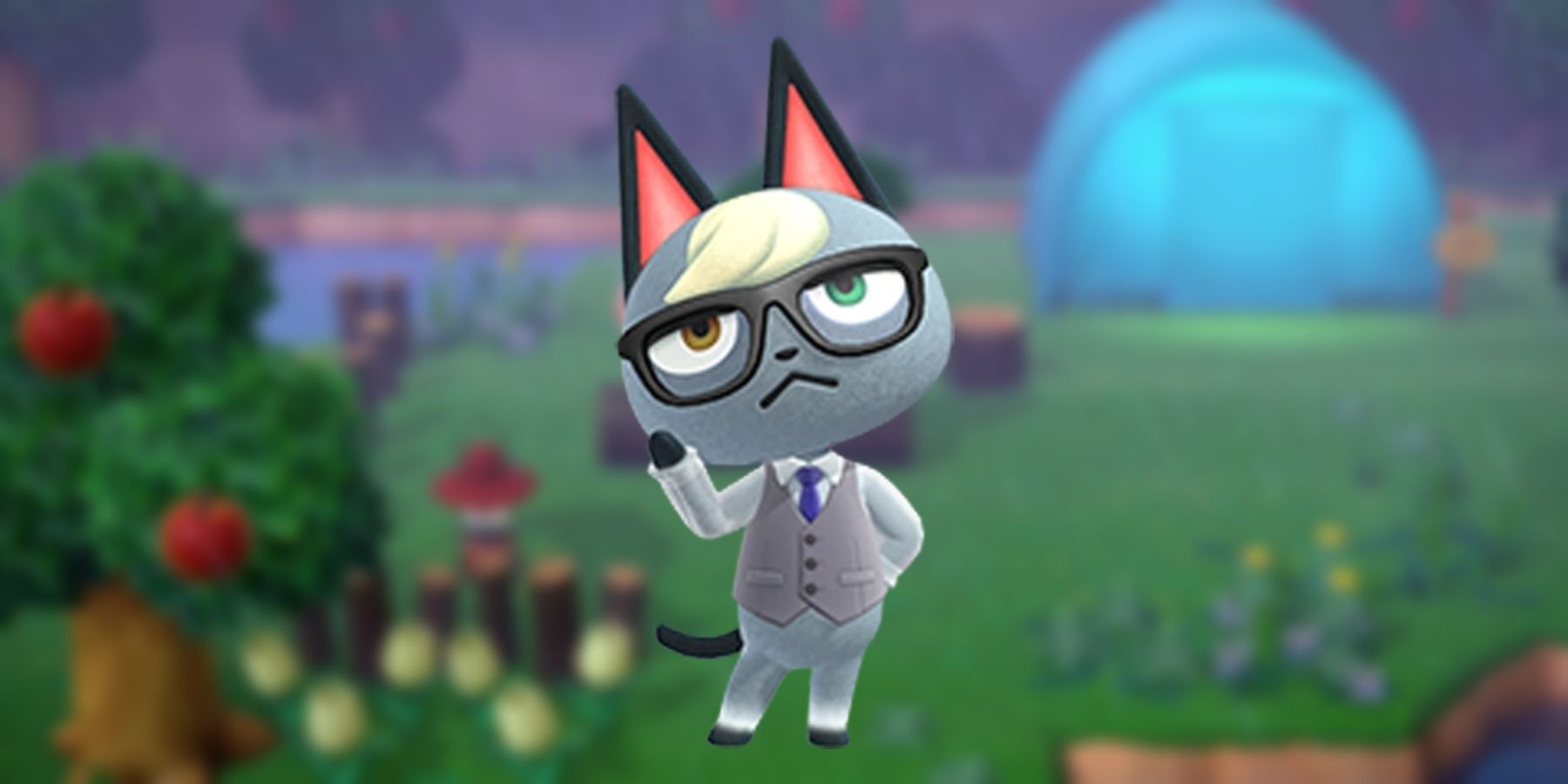 Raymond doesn't seem to understand the importance of a work-life-balance, as players will find his Animal Crossing home design is an actual office. With a watercooler in the corner and a whiteboard covered in graphs behind his desk, it is unclear if the cute cat villager even sleeps, though the coffee cup on his desk might be the answer for players wondering where he keeps his bed. The wallpaper of his house even looks like closed blinds, only aiding in his very busy, analytical personality.
For fans hoping to find Raymond to entice to their island, unless they want to pay a high price to those who have already found him, they will have to go about it the long way. This involves traveling to random Animal Crossing Mystery islands via the Dodo Airlines with a Nook Miles Ticket until they find Raymond as a random encounter. This can be a long and arduous process for players, costing a good amount of Nook Miles to purchase the needed airline tickets, but for many fans of Animal Crossing: New Horizons, the expense and time spent island hopping is more than worth the investment to invite the serious Raymond to their island home.
Next: Animal Crossing: Who Is Pavé (& What Is The Festivale Event)