Editor's note: The below contains spoilers for A Murder at the End of the World.
The first two episodes of A Murder at the End of the World, from longtime collaborators Brit Marling and Zal Batmanglij, have just dropped on Hulu and set up a doozy of a whodunit murder mystery. The show stars Emma Corrin as Darby Hart, a genius computer hacker and amateur internet sleuth. The series is told via two timelines. In the past, Darby and fellow internet guru true crime buff Bill Farrah (Harris Dickinson) have found each other online and begun to work on the "Silver Doe" cold case together. In the present, we're first introduced to Darby at a reading of her new book about the case. Her work catches the attention of a reclusive billionaire tech investor and entrepreneur named Andy Ronson (Clive Owen), who invites Darby, Bill, and half a dozen other intellectuals and luminaries to his mysterious Icelandic retreat.
When Bill turns up dead from a supposed overdose, Darby does her own investigating and determines that Bill was murdered — but there's no shortage of suspects as nearly a dozen people have the motive, means, and opportunity to carry out the crime. So let's take a look at all the possible culprits in A Murder at the End of the World, from the least likely to the person who looks the most like a killer. Each week, we'll update the list of our most likely suspects based on new clues and information.
A Murder at the End of the World
Darby Hart, a Gen Z amateur sleuth, attempts to solve a murder at a secluded retreat.
9
Darby Hart (The Detective)
We can't officially rule out our genius hacker/sleuth protagonist just yet, even though Darby is the one who actually witnesses Bill's death. It will be interesting to see if Marling and Batmanglij either distance her as a possible suspect or leave her as a possible killer. She and Bill were in a serious relationship for several years, and Darby could certainly have had that jilted ex-lover mood sparked upon seeing him again (when she almost choked at the dinner table). It seems extremely unlikely at this point, unless the show's creators want to pull off some sort of major twist, but until we can't definitively rule her out, she will be floating up and down our ranking.
8
Todd (The Head of Security)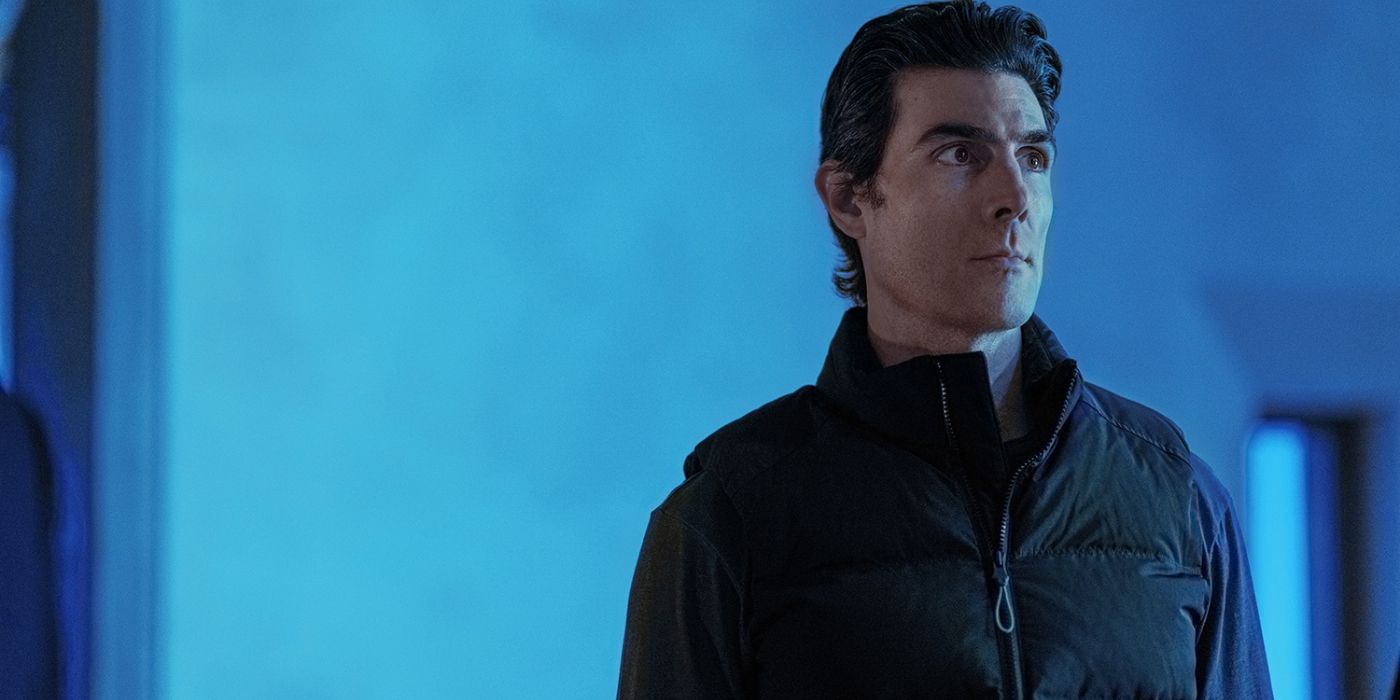 Louis Cancelmi plays Todd, Andy Ronson's head of security at his remote Icelandic resort. He only appears in one scene after Bill is found dead, but he is an interesting possibility for murder. As head of security, he most certainly has access to all the rooms and supplies at the retreat. He has no motive whatsoever at this point, so we are including him in our ranking based solely on means and opportunity. Maybe the motive will be written into the story a little later on. Plus, he just seems fishy, doesn't he? We aren't overlooking his wife Eva (Britian Seibert) either, but we need more information on her first.
7
Sian Cruz (The Astronaut and Former Doctor)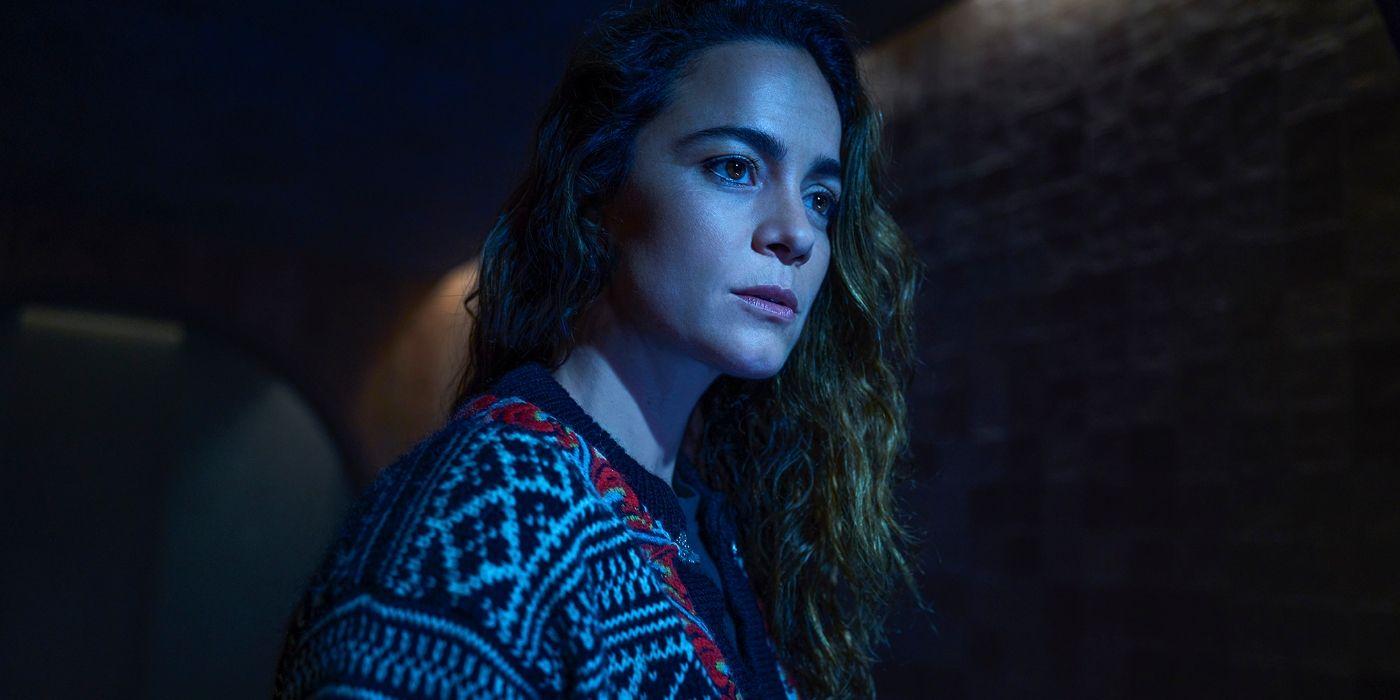 Former NASA astronaut Sian Cruz (Alice Braga) was the first woman to walk on the moon and has enough femme fatale elements to land her in the ranking. Add to that the fact that she is a brilliant engineer who also has a background as a doctor, and you've got a good candidate. Remember, Bill died from what is being referred to as an accidental overdose, but Darby doesn't find corresponding needle puncture wounds anywhere on his body. If he was murdered, which he probably was, who better to administer an overdose than an attractive woman with a background in medicine? When Darby sees Bill die, the first person she seeks out is Sian because of her medical background. Sian performs CPR on Bill to no avail, but could she be trying to cover her tracks?
6
Ray (The Artificial Intelligence Assistant)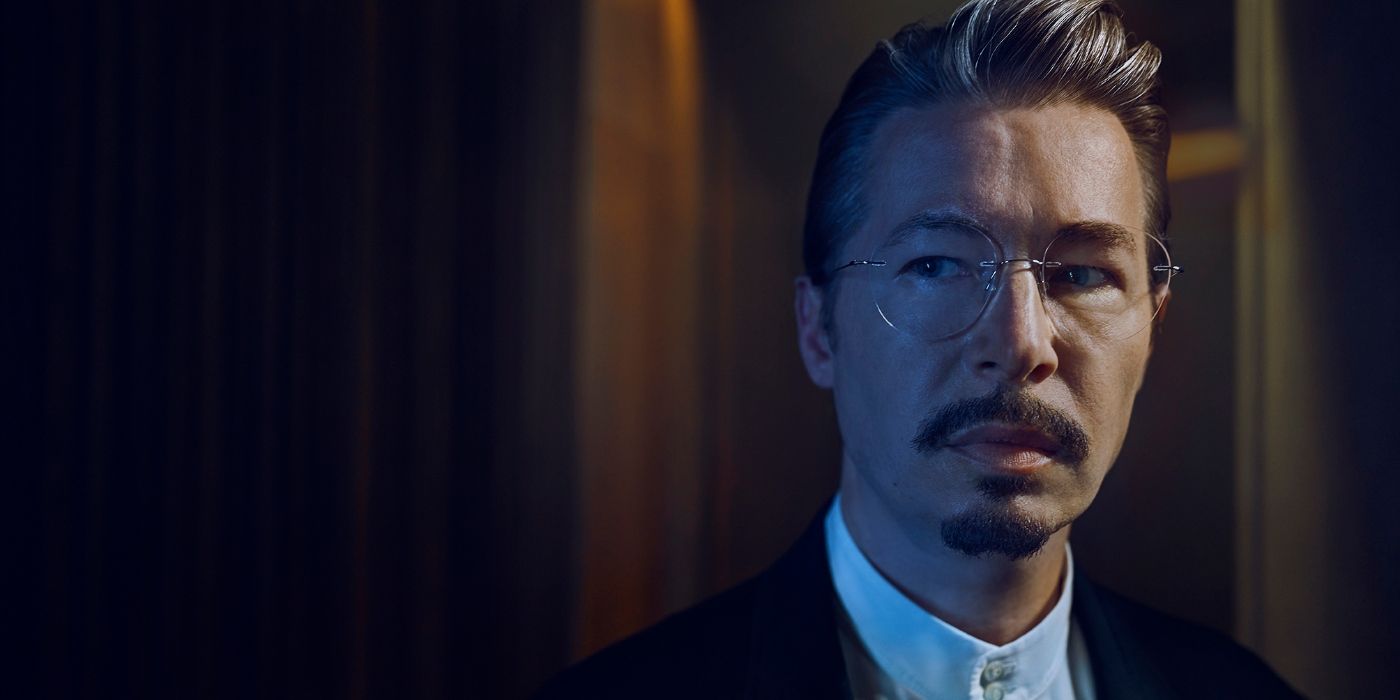 It wouldn't be prudent if we weren't slightly suspicious of the ubiquitous and all-omnipotent AI presence that has all the background information on each one of the guests. It is established in the first episode, "Homme Fatale," that Ray (Edoardo Ballerini) can generate a holographic image of itself in the form of a harmless nebbish, but how in the world can we not keep an eye on the synthetic sentient form? With all the recent talk of AI run amuck, Marling and Batmanglij are smart to insert a rogue computer that could go full H.A.L. from 2001: A Space Odyssey. Andy also has a strange soft spot for his little AI buddy Ray, preferring to call it "alternative intelligence" over artificial. We'll keep an eye out for a robot uprising with good old Ray.
5
Marius (The Hotel Manager)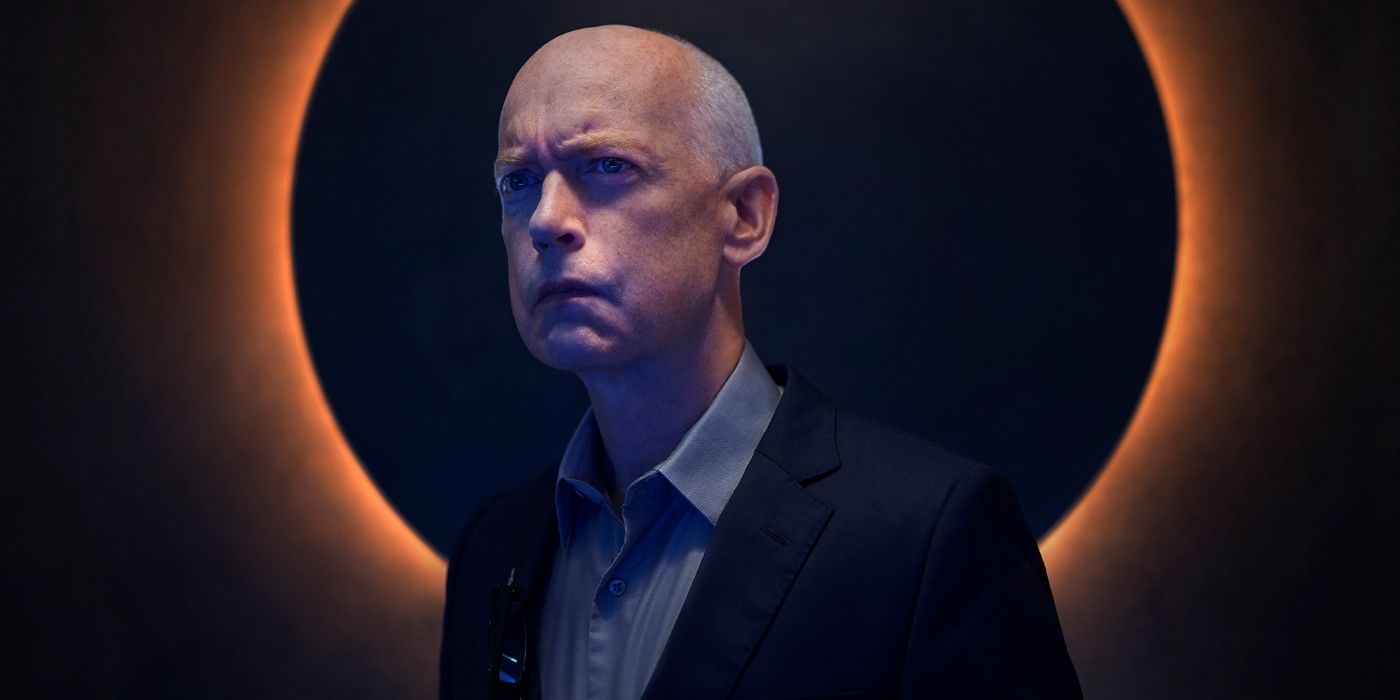 He's only in a couple of scenes, but hotel manager Marius (Christopher Gurr) just oozes a suspicious vibe. As someone who is also very familiar with the grounds and has unlimited access to the hotel, he finds himself in the middle of our ranking. You can probably tell that with limited information in our initial list, we have to consider the characters who have the means and opportunity just as much as the ones who appear to have a clear motive. Right now, we don't have anyone with a clear ax to grind with Bill, so we have to lean into the other aspects of what it would take to pull off such a mysterious murder.
4
Andy Ronson (The Host and Tech Billionaire)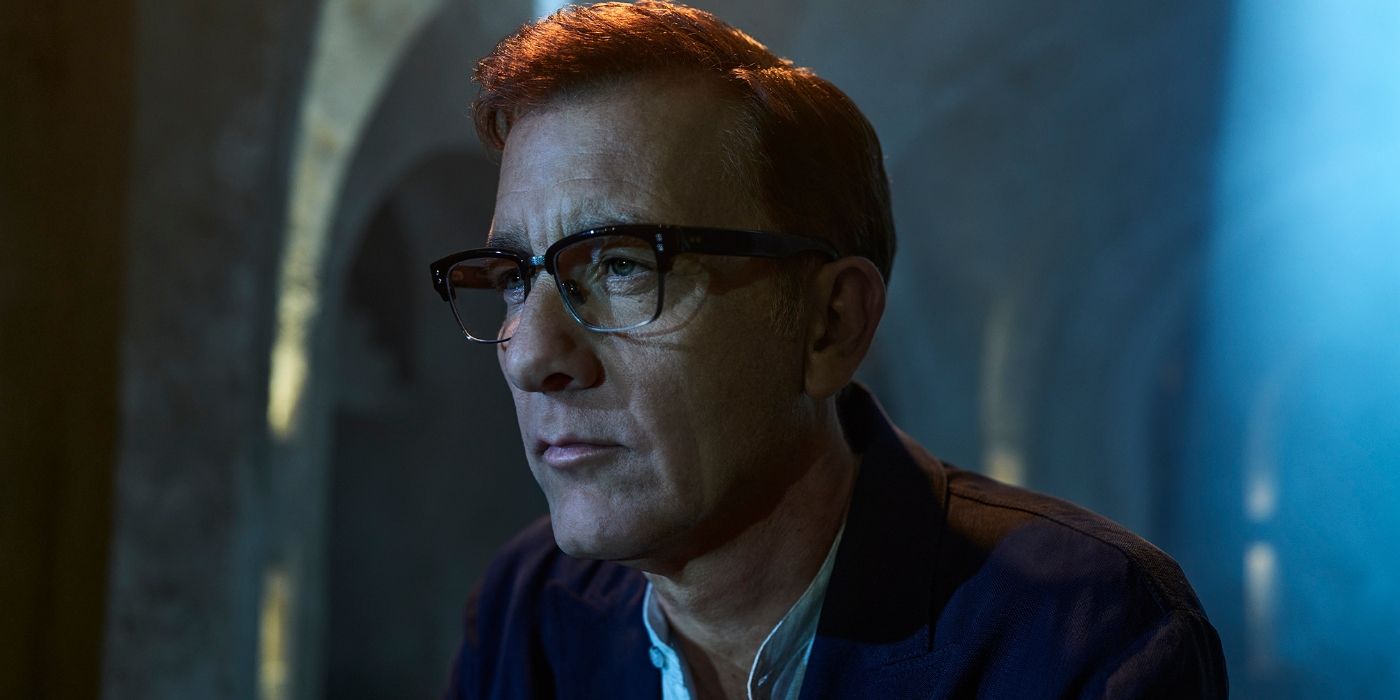 Every reason we gave for his head of security, Todd, applies ten-fold to resort owner and host Andy Ronson, who has gathered all these brilliant luminaries together in the first place. It's still very shady as to why they all have been chosen for this collective, and it has a serious Glass Onion vibe — except these people are all complete strangers, save Darby and Bill. What exactly is the end game for an out-of-the-box thinker who has more money than God? Is he trying to stage his own murder mystery just because he can? Maybe Bill wrote something or uncovered something that angered him. On the limited amount we have to go on right now, we're placing Andy Ronson pretty high up in the initial ranking.
3
David (The Architect)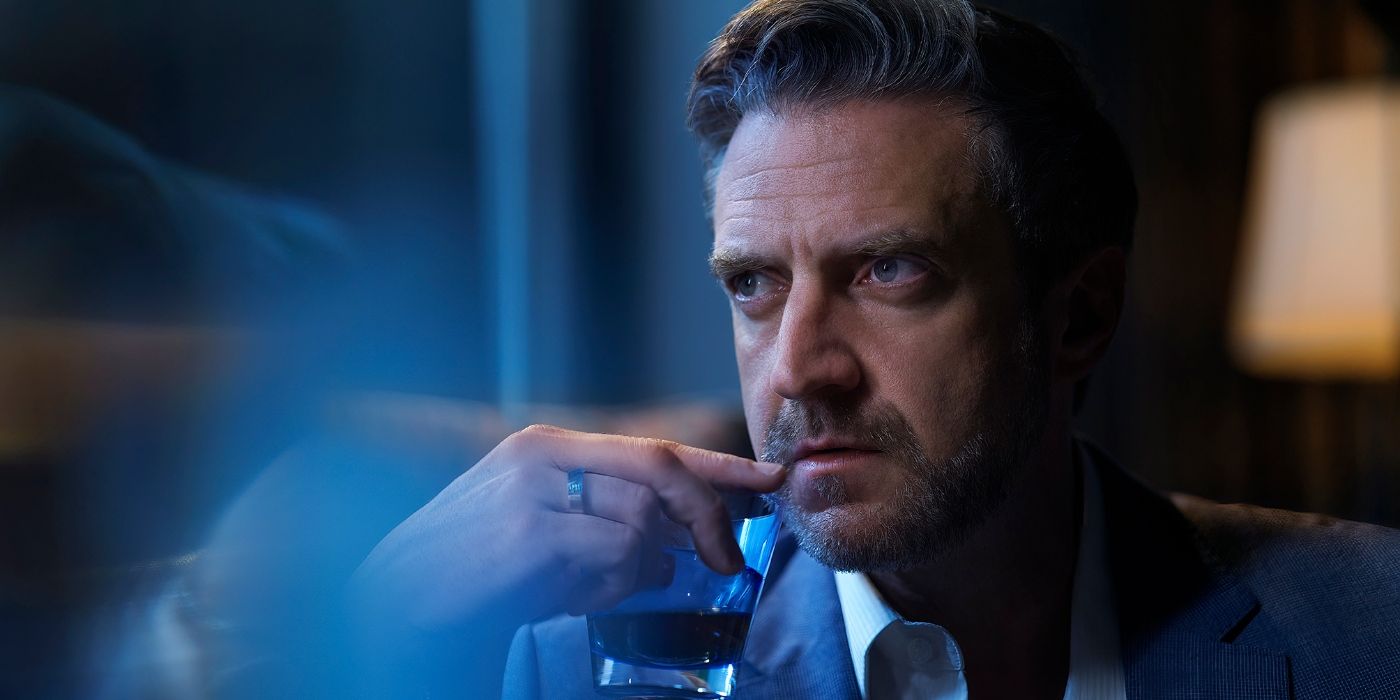 Our favorite District Attorney from Law and Order: Special Victims Unit, Raul Esparza, finds himself in the part of David, a terse asshole who looks down on hackers for not "building" and "creating" things as he does. Sure enough, he pops up in the footage that Darby is scouring through, looking extremely nervous while talking on his cell phone near Bill's room. All we have on him at the moment is that he doesn't give two shits about hackers and people like Bill and Darby. He makes that pretty clear in one of his only lines on the plane, decrying them as a kind of leech on society and non-productive people. David seems a little too obvious to be a suspect right now, but on the other hand, what was he doing outside Bill's room in the first place?
2
Lee Andersen (The Legendary Hacker)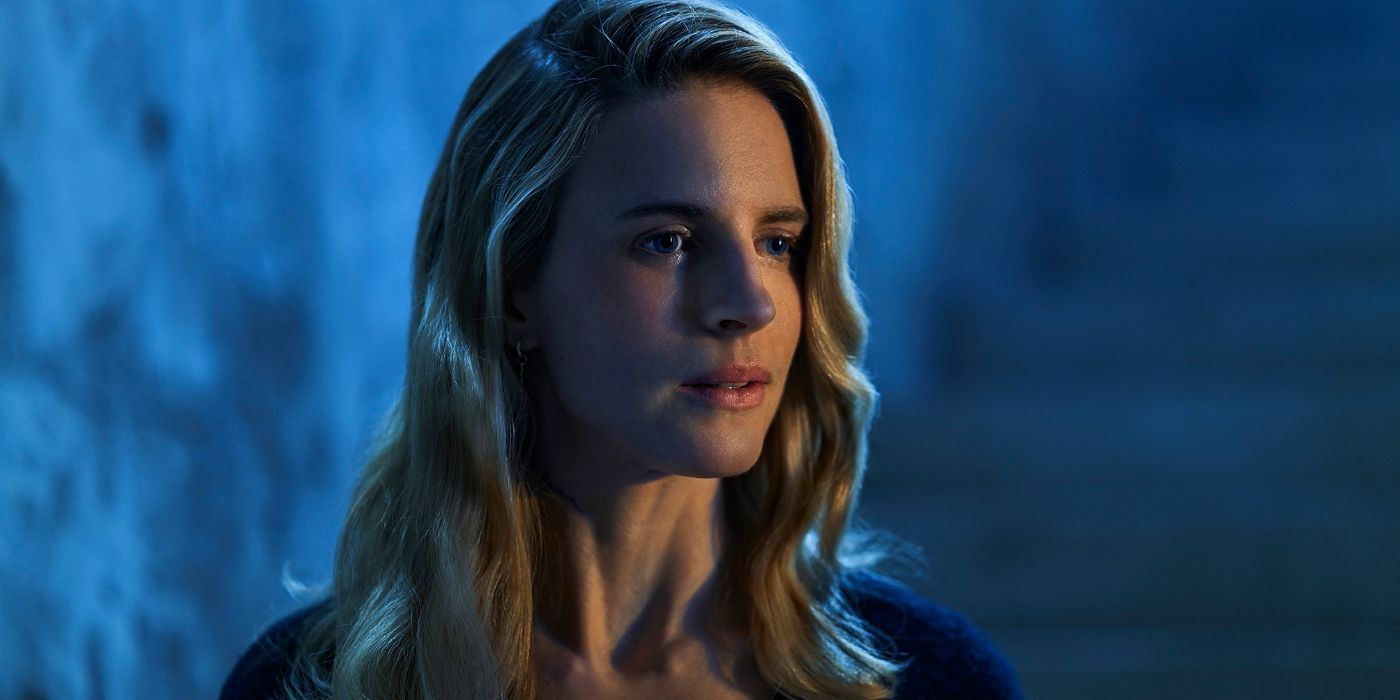 Could you blame Marling for possibly wanting to put herself front and center in murderer's row as one of the show's co-creators? We're totally on board with it. While Darby is secretly examining Bill's dead body, she hears someone approaching: Lee, her personal hacking hero who was responsible for inviting both Darby and Bill to the resort. She made sure that Bill was there in the first place, so she definitely has some sort of motivation regarding her "friend." Her intention may not have been murder, but her explanation as to why she was fumbling around Bill's corpse and rifling through the desk drawers as Darby hides in the next room isn't holding much water right now. It is also more than a coincidence that she has been off the grid for six years after getting "doxxed" (having her real name and address exposed on the internet) by the hacker world. That's the same amount of time that Darby and Bill have been apart. How involved does Marling want her character to be?
1
Ziba (The Encryption Expert)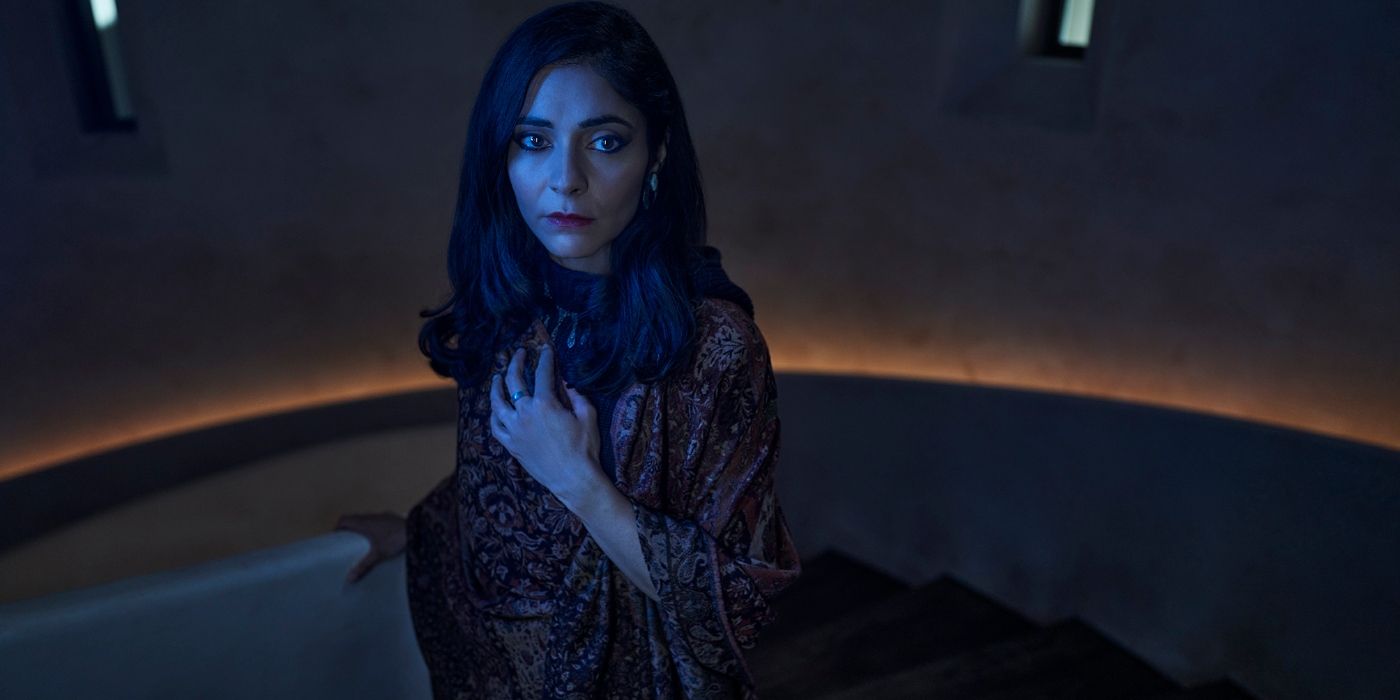 Toward the end of the second episode, Darby gets her hands on the camera footage outside Bill's room and sees several things, but the only one who appears distressed, as if she has done something wrong, is Ziba (Pegah Feradoni). Andy introduces her at dinner as "a pioneer in the use of message end-to-end encryption." Could she have some kind of beef over a hack in Bill's past, one that pissed Ziba off to the point that she decided to take him out? Maybe it's something much larger, and Ziba is acting on behalf of the Iranian government. We could be looking at global espionage. Right now, we feel confident having her at the top of our ranking given only two episodes, but maybe that will change when Episode 3 premieres next week.
A Murder at the End of the World is available to stream on Hulu, with new episodes dropping every Tuesday.
Denial of responsibility! TechCodex is an automatic aggregator of the all world's media. In each content, the hyperlink to the primary source is specified. All trademarks belong to their rightful owners, and all materials to their authors. For any complaint, please reach us at – 

[email protected]

. We will take necessary action within 24 hours.
Khushi Patel is a science fiction author who lives in Austin, Texas. She has published three novels, and her work has been praised for its originality and imagination. Khushi is a graduate of Rice University, and she has worked as a software engineer. She is a member of the Science Fiction Writers of America, and her books have been nominated for several awards.