Whimsical anime, a beloved subgenre of the vast anime world, transports viewers to realms infused with magic, charm, and boundless imagination. These series and films often evoke a sense of childlike wonder, bridging the gap between the ordinary and extraordinary through vivid, creative storytelling.
RELATED: Best Kodomomuke (Kids) Anime
From mystical adventures to enchanting environments teeming with surreal creatures, whimsical anime such as Little Witch Academia, Cardcaptor Sakura, and My Neighbor Totoro encapsulates an otherworldly allure that is truly captivating. Be it Studio Ghibli's timeless classics or modern productions, this genre's distinctive aesthetic and thematic richness offers an escape from reality into a spellbinding universe.
10
Howl's Moving Castle
Howl's Moving Castle is a whimsical tale by Hayao Miyazaki about Sophie, a young hatmaker cursed into old age by a spiteful witch. In her quest to break the curse, she stumbles upon Howl's moving castle, home to the eccentric wizard Howl.
As Sophie intertwines with Howl's mysterious life, she encounters shape-shifting demons, sentient fire, and floating cities. Amid the enchanting chaos, Sophie learns to embrace her inner strength. This captivating journey, brimming with magic, explores themes of self-discovery, love, and the horrors of war in a fantastical setting.
9
Hitomi Lost Her Sense Of Color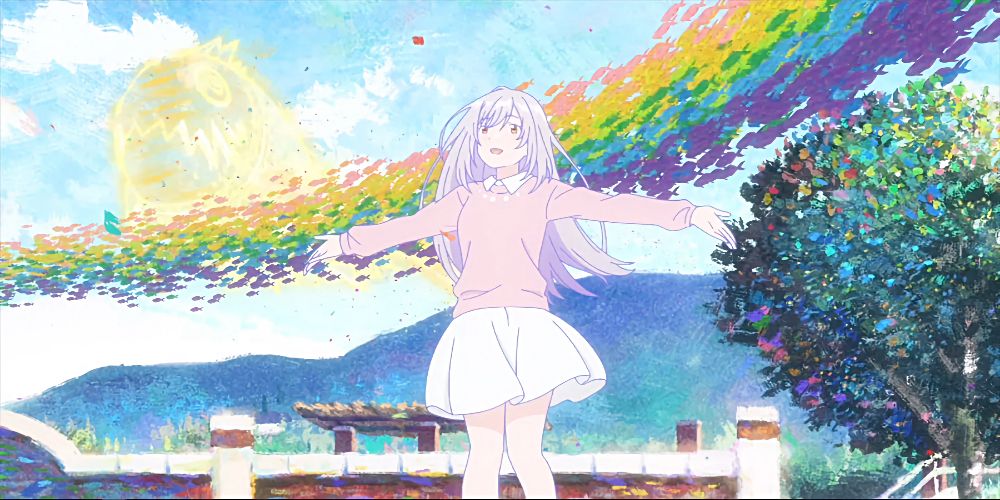 Hitomi Lost Her Sense Of Color is a whimsical tale about Hitomi, a young witch who loses her ability to see color. She gets transported 60 years into the past by her grandmother.
Forced to navigate a monochrome world, she embarks on an extraordinary journey, meeting a cast of colorful characters who help her rediscover life's hues in unexpected ways. Amid the charm and magic of her adventures, Hitomi learns to see colors through emotions, experiences, and connections, transforming her art and perspective into a uniquely enchanting narrative.
8
Cardcaptor Sakura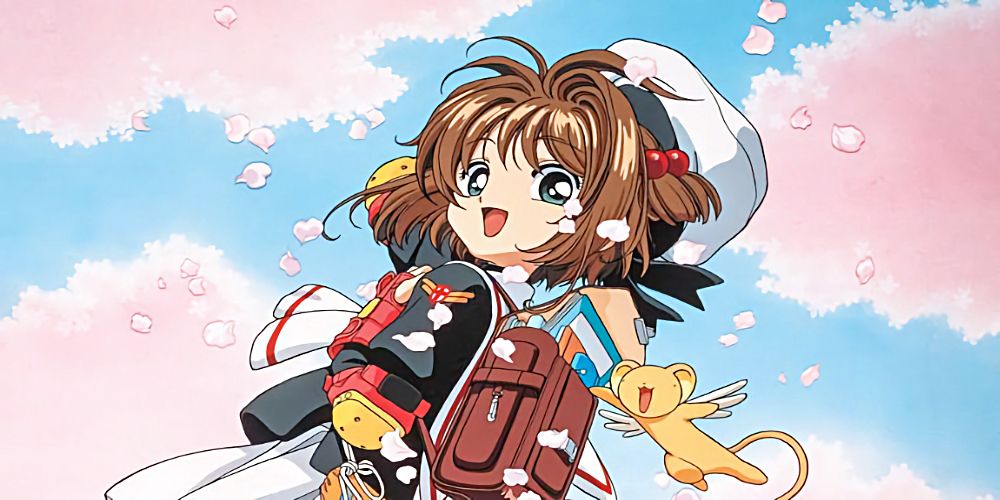 Cardcaptor Sakura is a charmingly whimsical anime about a ten-year-old girl, Sakura Kinomoto, who accidentally unleashes a set of magical cards, known as Clow Cards, into the world. As the cards cause mystical disturbances, Sakura is tasked by the card's guardian, Keroberos, to recapture them.
RELATED: Best 90s Anime That Deserves A Reboot
Each card combines Eastern and Western magic and presents unique challenges, imbued with different powers and abilities. Accompanied by her best friend Tomoyo and mysterious classmate Syaoran Li, Sakura embarks on captivating adventures to retrieve the cards, learning valuable life lessons.
7
My Monster Secret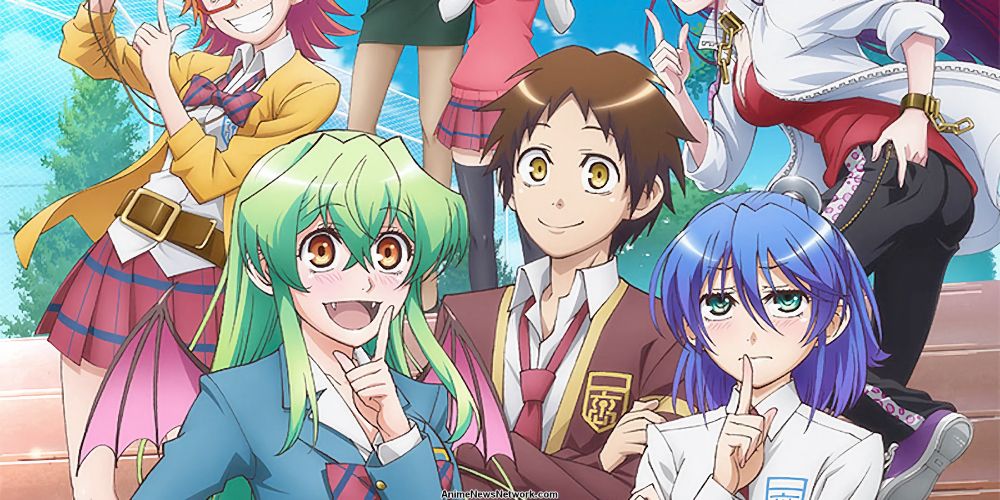 My Monster Secret, also known as Jitsu wa Watashi wa, is a whimsical anime that revolves around Asahi Kuromine, a high-schooler who can't keep a secret. He's smitten by Youko Shiragami, who reveals she's a vampire after he confesses his love to her.
Asahi pledges to keep her secret, but things get complicated as he learns that others at the school also have supernatural secrets. Amidst these revelations, Asahi navigates love, friendship, and a life far removed from the ordinary, in this hilarious and heartwarming supernatural rom-com.
6
Kiki's Delivery Service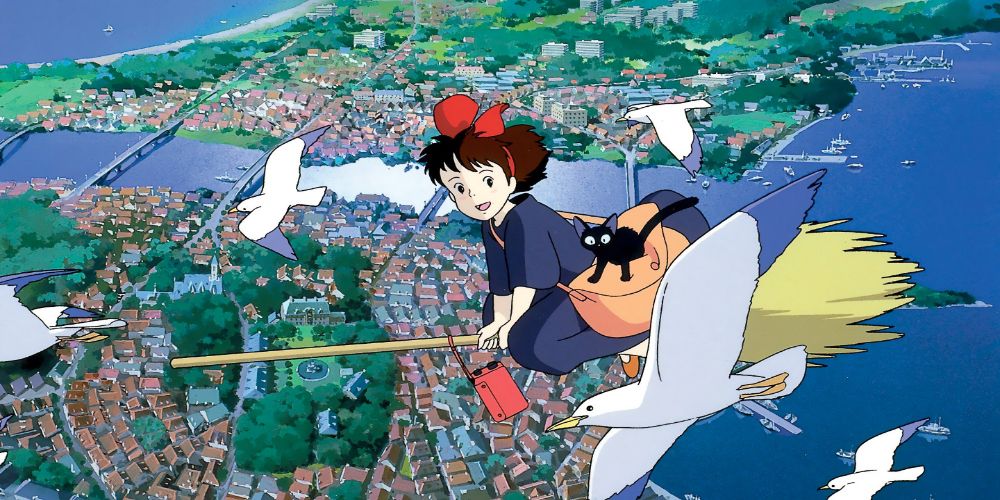 Kiki's Delivery Service is a charming slice-of-life anime film about Kiki, a 13-year-old witch-in-training. As part of a coming-of-age tradition, Kiki moves to a new town to live independently for a year. She sets up a flying courier service with her talking black cat, Jiji.
Throughout her adventures, Kiki faces various challenges, from losing her magical abilities to overcoming self-doubt. This whimsical tale beautifully showcases Kiki's journey of self-discovery, resilience, and independence, woven into an enchanting world of everyday magic, vibrant characters, and picturesque seaside townscapes.
5
Ponyo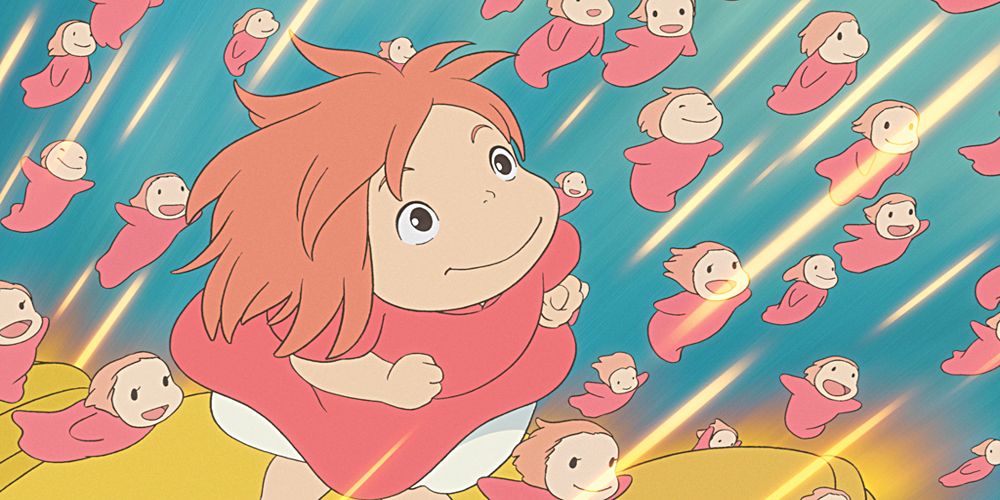 Ponyo is a delightful anime film about a goldfish named Ponyo who dreams of becoming a human. After meeting and befriending a five-year-old boy named Sosuke, Ponyo's desire to be human intensifies, leading her to harness a forbidden magic that causes an imbalance in the world.
Amid chaotic changes in the natural world, the story follows Ponyo and Sosuke's heartwarming adventures, illustrating friendship, love, and the harmony of nature. Rendered in stunning visuals, Ponyo captivates with fantastical elements, whimsical settings, and the innocent charm of its youthful protagonists.
4
The Cat Returns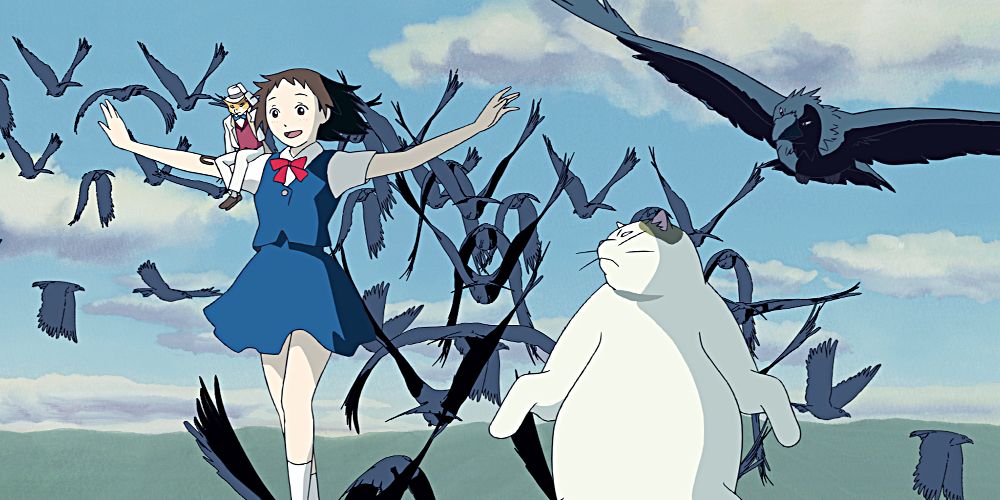 The Cat Returns is a whimsical anime by Studio Ghibli that tells the story of Haru, a girl who saves a cat from being hit by a car, only to discover he's a prince in the Cat Kingdom. In gratitude, the king decides Haru should marry the prince, transforming her into a cat.
Desperate to regain her human form and return home, Haru enlists the help of the dashing cat, Baron, and a crow named Toto. Together, they embark on an enchanting adventure in the Cat Kingdom, full of charming characters and surreal escapades.
3
Spirited Away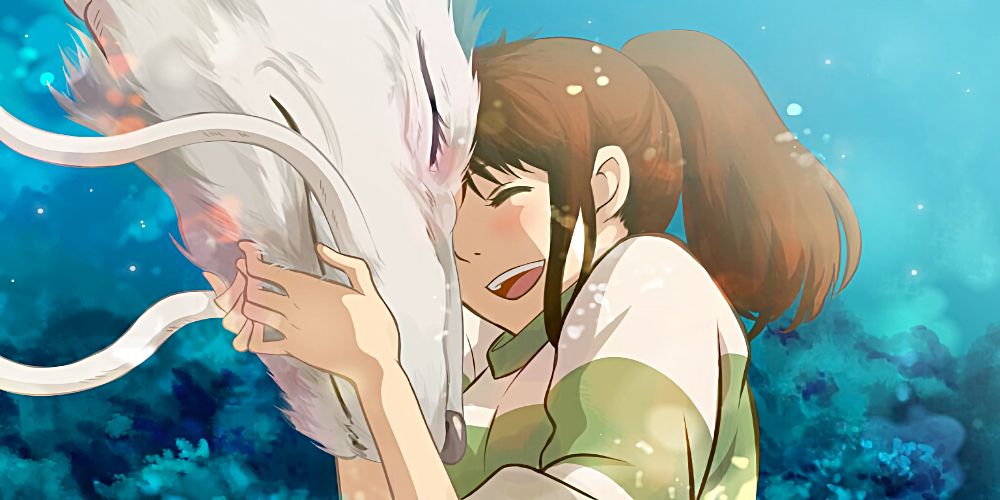 Spirited Away is a whimsical masterpiece that tells the story of Chihiro, a ten-year-old girl who stumbles into a mysterious spirit world while moving to a new town. A witch named Yubaba transforms her parents into pigs, forcing Chihiro to work in Yubaba's bathhouse to free them.
RELATED: Best Movies Like Spirited Away
She meets various magical creatures throughout her adventure, including the enigmatic boy Haku. This enchanting journey is a beautiful blend of fantasy and reality, capturing themes of courage, friendship, and the resilience of the human spirit in a captivatingly mystical setting.
2
Little Witch Academia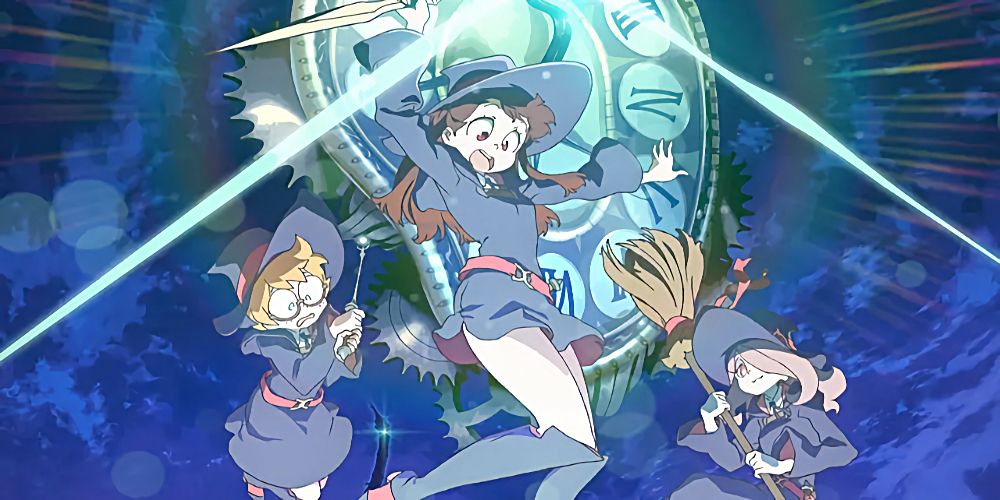 Little Witch Academia is a whimsical anime about a young girl, Atsuko 'Akko' Kagari, who enrolls at Luna Nova Magical Academy to become a witch. Despite her non-magical background, Akko's determined spirit sees her through various magical mishaps and adventures.
Along with her friends, Lotte and Sucy, she uncovers the deeper magic of the Shiny Rod, a relic left by Chariot. This charming tale combines humor, enchantment, and heart, showcasing Akko's journey of self-discovery, friendship, and her commitment to making the world a better place through magic.
1
My Neighbor Totoro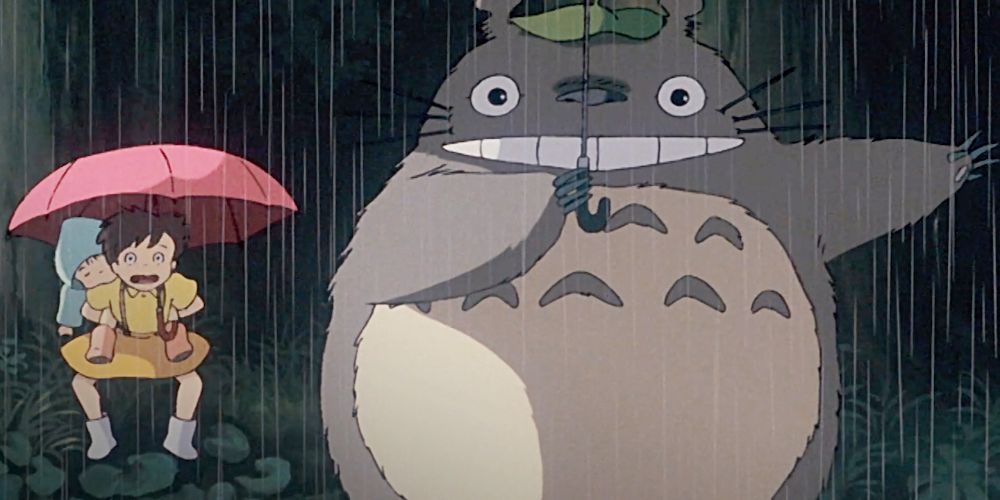 My Neighbor Totoro is a beloved Studio Ghibli film that portrays the enchanting adventures of two young sisters, Satsuki and Mei, who move to a new home in the countryside. They discover the house and nearby forest are inhabited by fantastical creatures called Totoros.
They are led by the largest and most whimsical of them all, a giant, fluffy creature that they name Totoro. As the girls navigate the challenges of their everyday life, including their mother's illness, they find joy, comfort, and friendship in their interactions with Totoro.
NEXT: Best Office Romance Anime, Ranked
Denial of responsibility! TechCodex is an automatic aggregator of the all world's media. In each content, the hyperlink to the primary source is specified. All trademarks belong to their rightful owners, and all materials to their authors. For any complaint, please reach us at – 

[email protected]

. We will take necessary action within 24 hours.