Being such a legendary multimedia franchise, Mobile Suit Gundam has dozens of fantastic games based either on one series or on the entire franchise. Ranging from a multitude of different genres, there's a Gundam game for everyone. First-person shooter, turn-based tactical, fighting, online competitive multiplayer, and even hack-and-slash, Gundam games have it all.
RELATED: Best Mecha Anime, Officially Ranked
There are wonderful gaming experiences, welcoming Gundam fans across all console generations. From the SNES to the PS4, the franchise has consistently put out fun and exciting entries. Some of these have generated passionate and lasting competitive communities. There's so much to choose from, but this list breaks down the definitive games every Gundam fan must play.
10
Gundam Evolution
Hero or Class Shooters were all the rave in the mid-2010s; with the rise of Overwatch, many other developers jumped on the trend. The genre fizzled out a bit, but in 2022, Gundam Evolution was released, providing a fresh take on the genre.
Evolution not only is way more balanced than its predecessors, allowing encounters to be decided by player skill rather than character meta, but it also gives less-known suits like the Asshimar or Mahiroo the spotlight. The roster consists of famous Gundam units like the Nu, Unicorn, and most recently the HeavyArms, but also beloved grunt suits.
9
Kidou Senshi Gundam SEED Destiny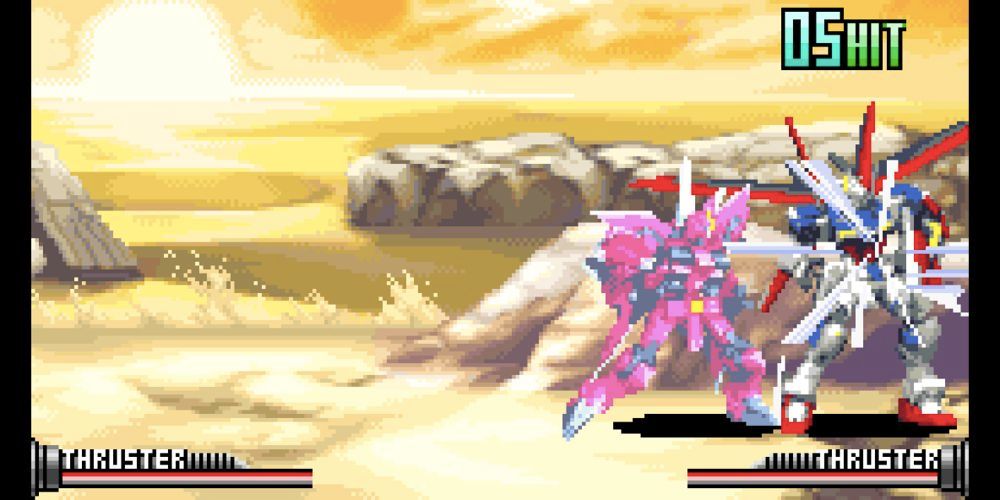 Back in 2004, Gundam SEED Destiny was released, being very well received in Japan and remaining quite popular to this day. So naturally, the series is well represented in video games. Kidou Senshi Gundam SEED Destiny for the Game Boy Advance is a beautiful 2D fighting game with plenty of play value.
The iconic Gundams from the show are well represented, both in beautiful sprite art and simple but fun gameplay. But this great game is sadly a fighting game on a handheld console, which doesn't lend well to the genre.
8
Gundam Battle Assault 2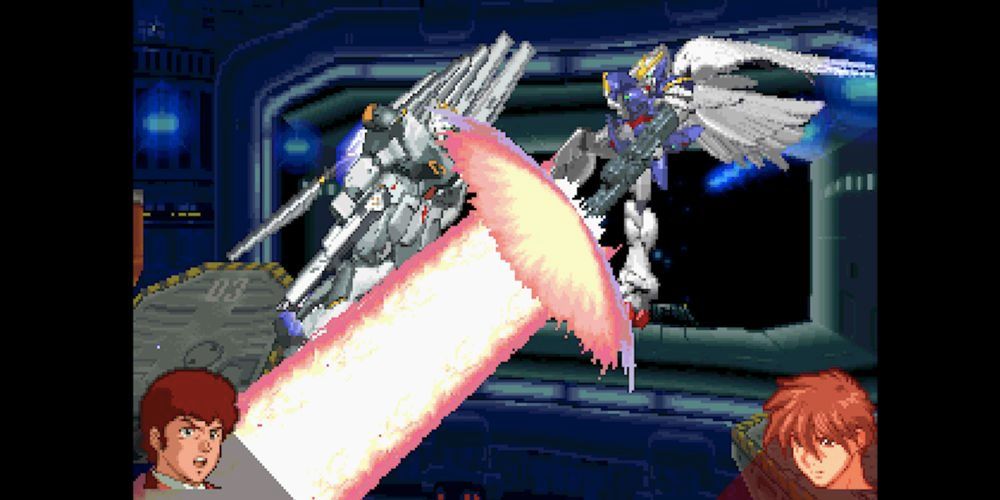 This classic fighting game for the PlayStation 1 has a fantastic roster for the time. Including many beloved suits from the Universal Century and the two Alt Universe series released at the time: G Gundam and Gundam Wing. The Wing suits are their Endless Waltz incarnations, which remain fan favorites to this day.
Blasting with Wing Gundam Zero Custom's twin buster rifle is always satisfying. The game has a deceptively simple gameplay, with more combo possibilities than it seems to have at first. This is a great game to spend hours playing with friends with their favorite mobile suits.
7
Gundam Battle Operation 2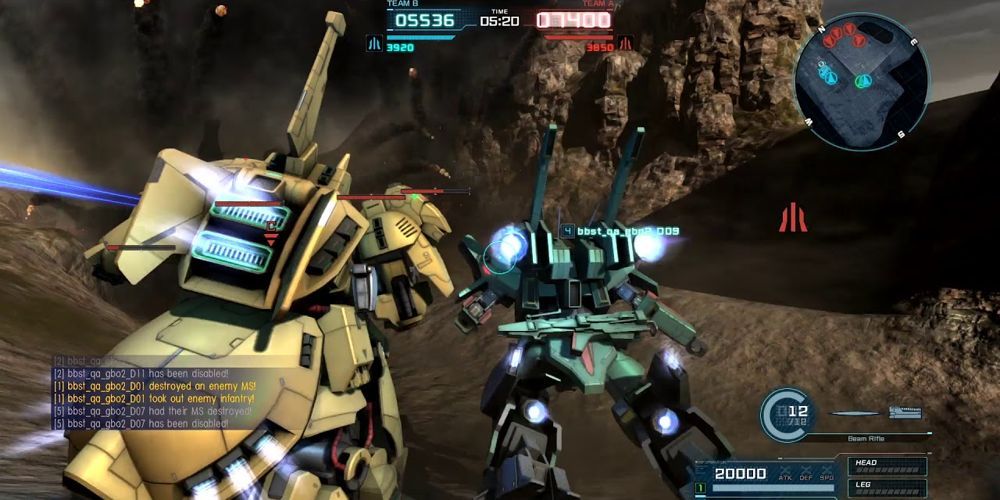 For players who prefer a more grounded and tactical experience, Battle Operation 2 is the right game. BO2 is a 6v6 free-to-play multiplayer game. Players obtain suits via gacha pulls that are rather generous compared to competitors. The gameplay is slower, more tactical, and with a great focus on teamwork.
It also counts with a massive roster of over 300 suits with more units being added consistently. Suits are limited to the Universal Century so that may be a detriment to some fans, but the representation from an expansive amount of non-animated works is sure to compensate.
6
Gundam Breaker 3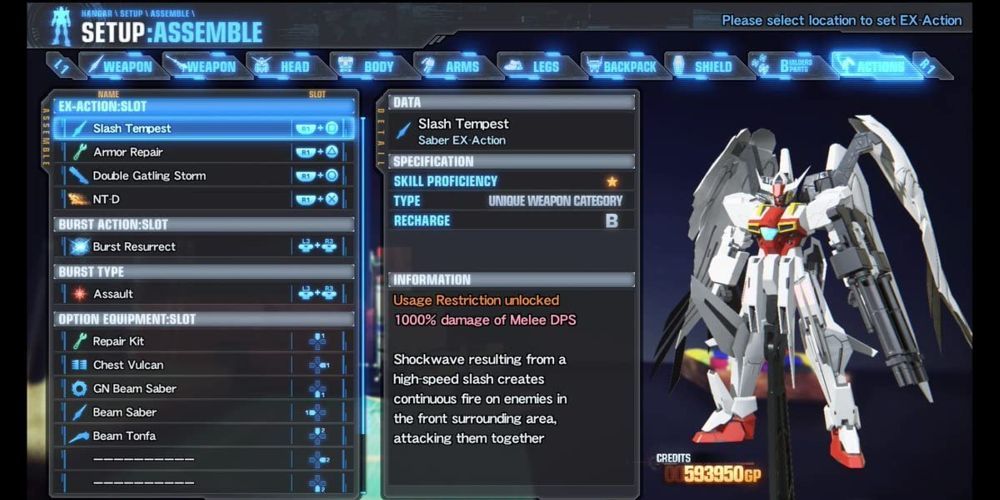 One of the biggest sides of the Gundam franchise is Gunpla. Buildable model kits representing units from the series. Gundam Breaker 3 is all about Gunpla battle as seen in the Build Fighters anime series. Players can either straight-up build their favorite suits, or kitbash parts to create their own custom Gundam.
The combat itself is a fun hack-and-slash that allows the player to use every part of equipment in their Gunpla freely in a combo. And, when different parts are combined, you can use the Strike Freedom's DRAGOONs and the HeavyArms missiles simultaneously. The only demerit of this game is the often strenuous grind for parts.
5
Kidou Senshi Gundam UC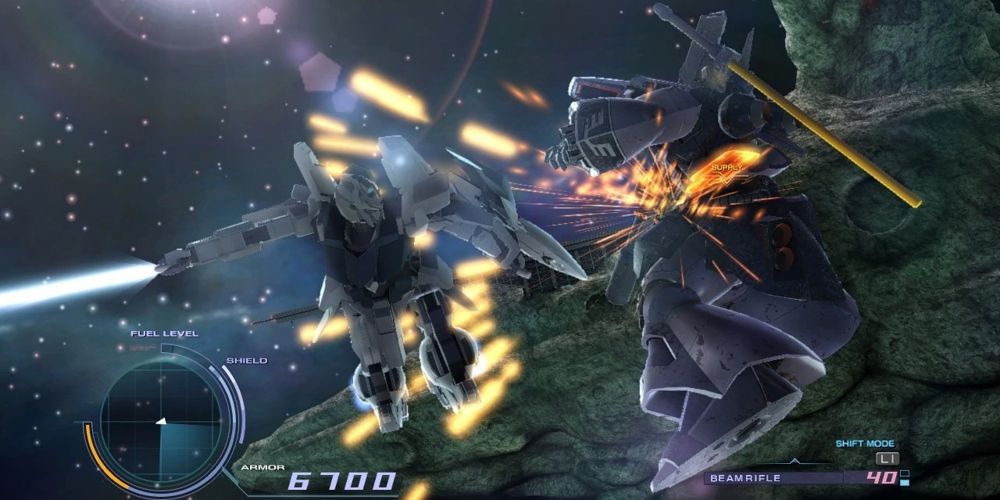 One developer that has had a well-deserved rise to fame in the last ten years is From Software. Despite being most well-known for their Soulsborne games, they also have the acclaimed Armored Core series under their belt. What most players don't know is that back in 2012, they released the incredible Kidou Senshi Gundam UC, based on the Mobile Suit Gundam Unicorn OVA series.
RELATED: Mobile Suit Gundam: Best Characters In The Franchise, Ranked
The game resembles Armored Core's third-person shooter gameplay but with an excellent Gundam outfit. The only thing holding this gem back is the lack of English localization, which makes it hard to come by nowadays.
4
Gundam Wing Endless Duel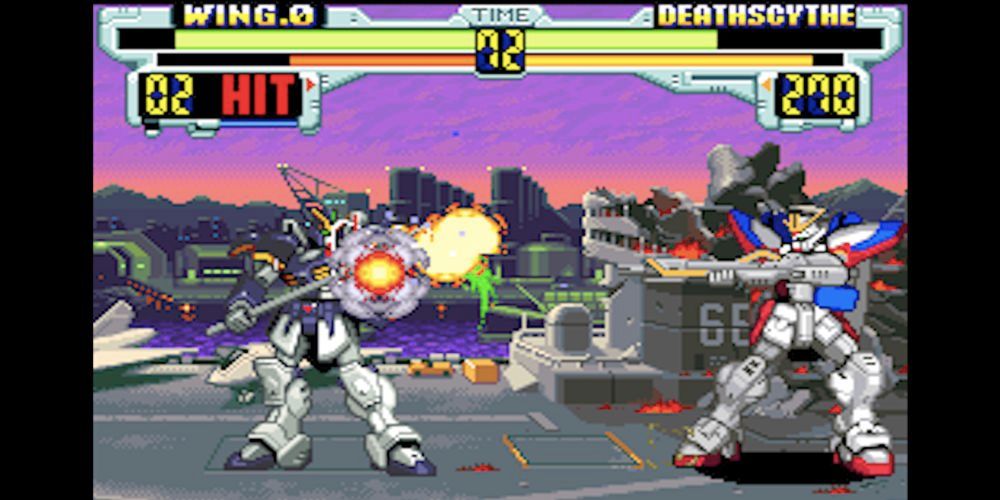 Back in the days of the SNES, a lot of classic fighting games came out. Coinciding with this era was the release of the iconic Gundam Wing. Endless Duel is a fun 2D fighter based on the popular 1995 series. The classic five main Gundams and OZ mobile suits are represented in gorgeous sprite art emblematic of this era of gaming.
The gameplay is snappy, responsive, and faster-paced than Street Fighter 2. Despite the beautiful presentation and gameplay, it is quite limited in terms of play options.
3
SD Gundam G Generation Cross Rays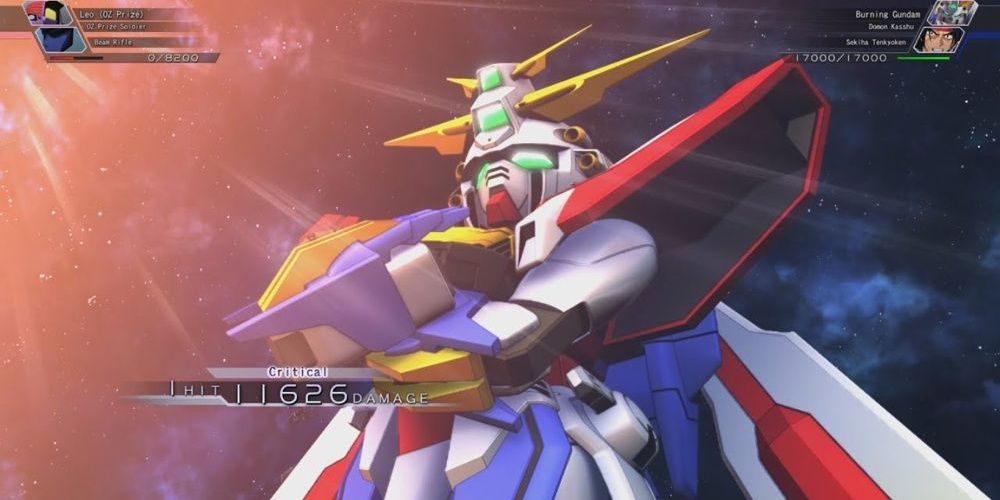 The SD G Generation series are turn-based tactical games similar to Fire Emblem or Final Fantasy Tactics. Mobile suits in this game are presented in a super-deformed aesthetic that may be jarring for some. But the incredible amount of play value is sure to get players to spend hundreds of hours on it.
The game includes units from every major Gundam anime as well as manga and other spin-offs. Filled with gorgeous battle animations and endless possibilities for team compositions, Cross Rays is a perfect game for hardcore fans who want to play with an extraordinary variety of mobile suits.
2
Dynasty Warriors Gundam Reborn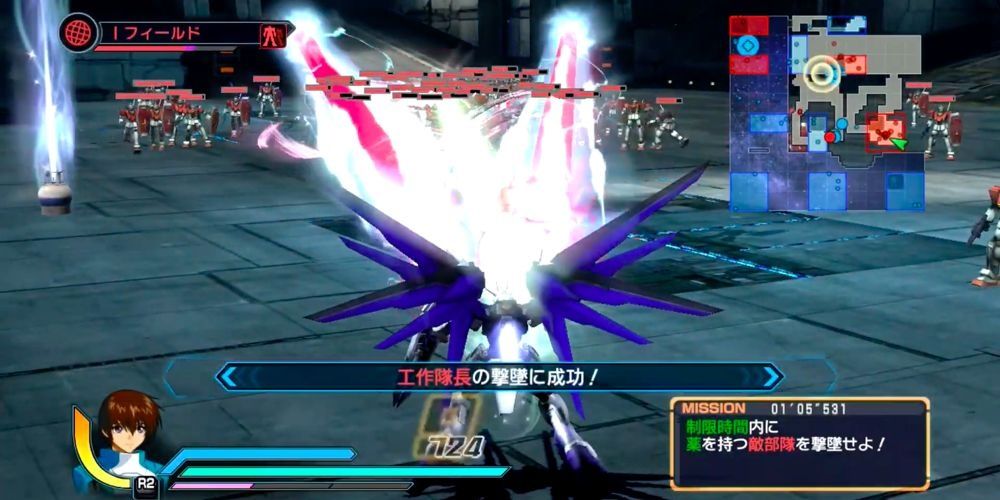 The Dynasty Warriors series can seem repetitive to some players, but they have a passionate and dedicated fanbase, and the fourth game in the Gundam series is the most complete and engaging by far. It includes mobile suits and characters from the entire Universal Century and most Alt Universe series to the time of release.
No other game lets players experience the raw power of their favorite mobile suits as this one. Completely decimating hundreds of units with the Freedom or the Nu Gundam just doesn't get old. Not to mention that this game includes playable mobile armors such as the Psycho Gundam or the Big Zam.
1
Mobile Suit Gundam Extreme Vs MaxiBoost On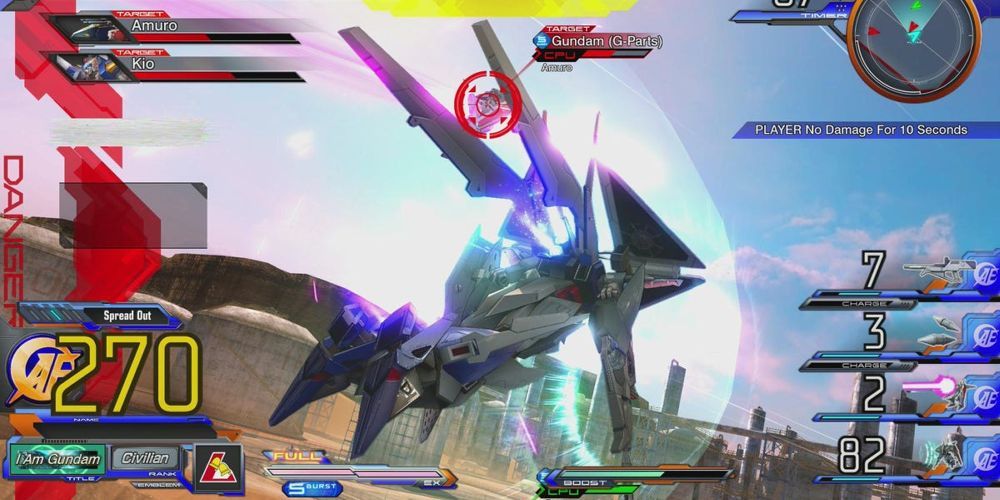 The Vs series have been a staple of competitive gaming in Japan for more than a decade, and with the release of Extreme Vs on the PS3, it started expanding to the West. MaxiBoost On is the first localized release in English, and it helped in bringing Western fans into this fantastic series.
The game comes with a massive roster of almost two hundred units, and despite such a massive number, each mobile suit has a distinct play style and moveset. Fans of every Gundam series are sure to be represented and battle in either friendly environments or aim toward e-sports. Extreme VS is the must-play game for Gundam fans.
NEXT: Best Video Games For Mecha Fans
Denial of responsibility! TechCodex is an automatic aggregator of the all world's media. In each content, the hyperlink to the primary source is specified. All trademarks belong to their rightful owners, and all materials to their authors. For any complaint, please reach us at – 

[email protected]

. We will take necessary action within 24 hours.